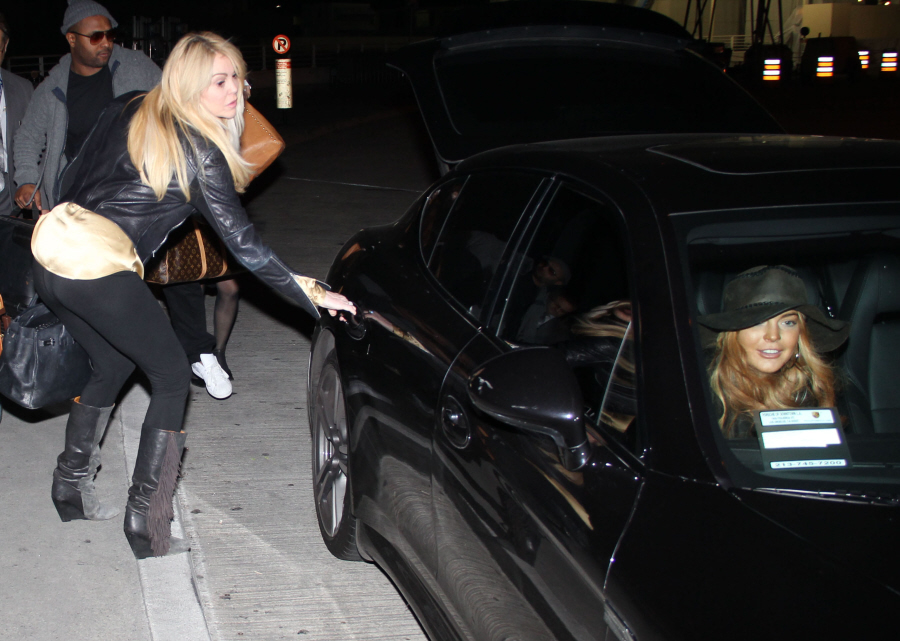 I knew this would be a day dominated by Lindsay Lohan and The Great Cracktastrophe of 2013, but I wasn't expecting this. According to TMZ, after LL and Dina busted their lazy asses to fly back to LA for Lindsay's court appearance today – despite being super-sick, y'all! – they couldn't even find a hotel to check into. Wait, did I say that the wrong way? They tried to check into two hotels, only to get rejected flat-out. Hahaha.
It was a rough night for Lindsay Lohan and mama Dina …. first, flying to L.A. to dodge an arrest warrant and landing after midnight …. then getting rejected by a swanky hotel … and TMZ has learned they were BLACKBALLED.

Lindsay and Dina showed up at Shutters on the Beach in Santa Monica (see video) at around 1 AM Wednesday. Lindsay stayed in the car while Dina went inside to check in, but she was unceremoniously turned away. Sources at Shutters tell TMZ they put Lindsay on a blacklist after she allegedly trashed one of their rooms in 2007.

Lindsay and Dina then went up the road a piece, to the Loews Hotel where they were also turned away. Management tells TMZ … there were no rooms available.

We don't know where Lindsay and Dina ended up … but one thing's for sure … with court starting at 8:30 AM, they're gonna have bags so big they'll need to check them for the return flight.
The only real question I have is: why not the Marmont? Why didn't they try to check into the Chateau Marmont, which is Lindsay's crack den of choice when she's in LA? Or how about her actual LA home which was just refurbished? Or why not The Standard, which is where a lot of the d-bags stay? What is going on in Lohan-land? Are hoteliers finally getting wise to the crack shenanigans?
Lindsay is due in court in less than two hours… we'll have something more then!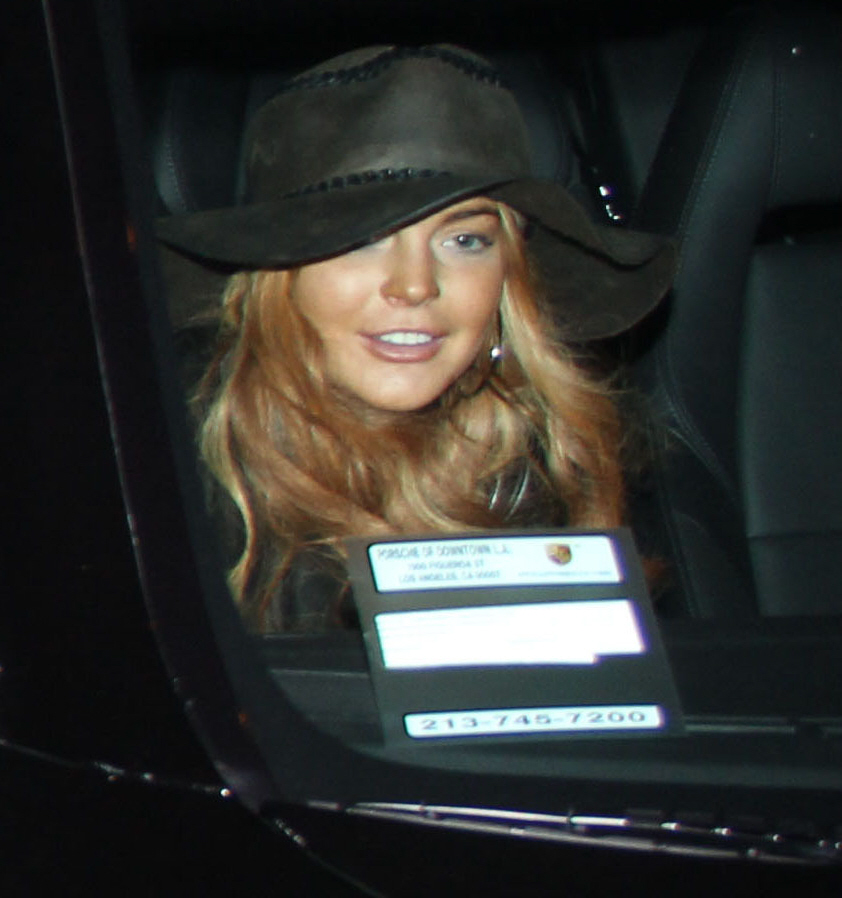 Photos courtesy of WENN, Pacific Coast News.