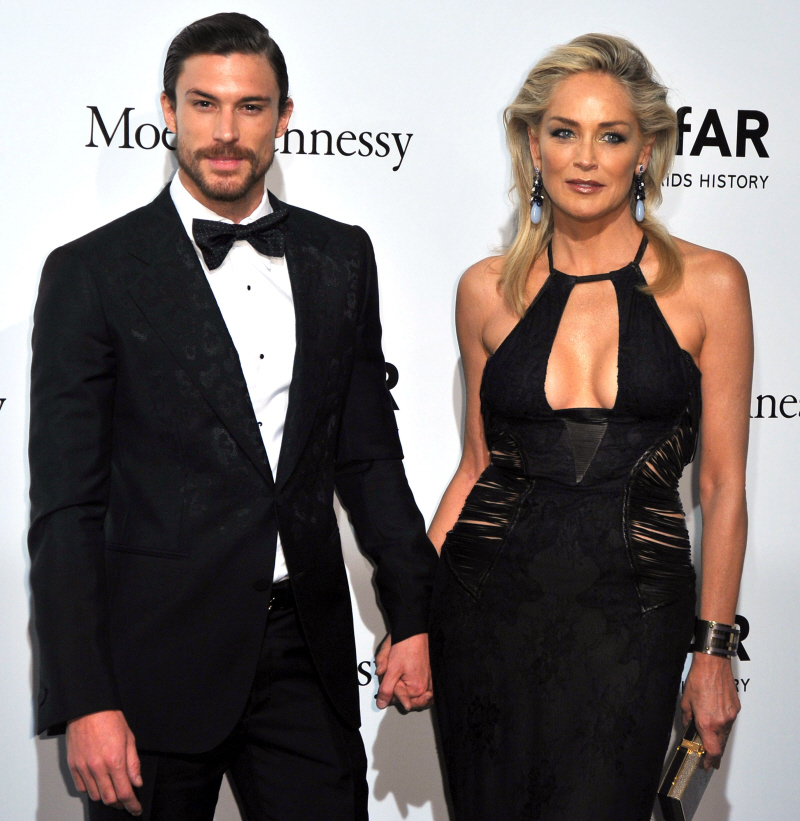 I always forget that Sharon Stone is a "cougar". Why is it that she doesn't get slammed for it the same way as Jennifer Lopez or Madonna or Demi "Topper" Moore? Is it because Sharon Stone isn't throwing it in our faces, trying to convince us that her young lover is keeping her relevant? Is it because Sharon actually seems relatively comfortable in her age, so it's not like she's using younger dong as some kind of aging elixir? Or is it because she's Sharon Stone and she's awesome/crazy and we'll always have other stuff to pick apart with Sharon beyond her relationships? All of the above?
Anyway, Sharon was dating 27-year-old Martin Mica for the better part of a year (I thought longer, but apparently not). Life & Style claims they broke up over the holidays and the reason is… well, it's NOT ABOUT AGE. Sorry. I felt like emphasizing that.
Hollywood's hottest cougar, Sharon Stone, 54, is back on the prowl!

A source close to the actress exclusively confirms to Life & Style, on newsstands now, that she has split with her decades-younger man, Martin Mica, 27, after eight months of dating.

"She called it off just after the holidays," the pal tells Life & Style. "It wasn't so much the age difference. They didn't share the same interests. Her passions are philanthropy, politics, activism — he wasn't into any of that."

Lack of similar interests wasn't their only problem. The pal adds, "Sharon is so busy. She has three sons and that keeps her hands full and still travels a lot for work."
Sharon always maintained what I think of the Cardinal Rule of Cougaring: always make sure your boy-toy is pretty. He must be pretty enough to withstand cougar criticism. Don't believe me? Wouldn't we feel so differently about Jennifer Lopez and Casper Smart if Casper was, you know, conventionally handsome? He wouldn't need to be a young George Clooney/Michael Fassbender/Idris Elba or something, but just not so… harsh in the face department? If J.Lo was dating someone younger AND hot, I think more of us would be like "you go, gurl!" Sharon understands this. She'll date 'em young, but they have to be pretty. I suspect she will maintain this rule when the next young thang comes along.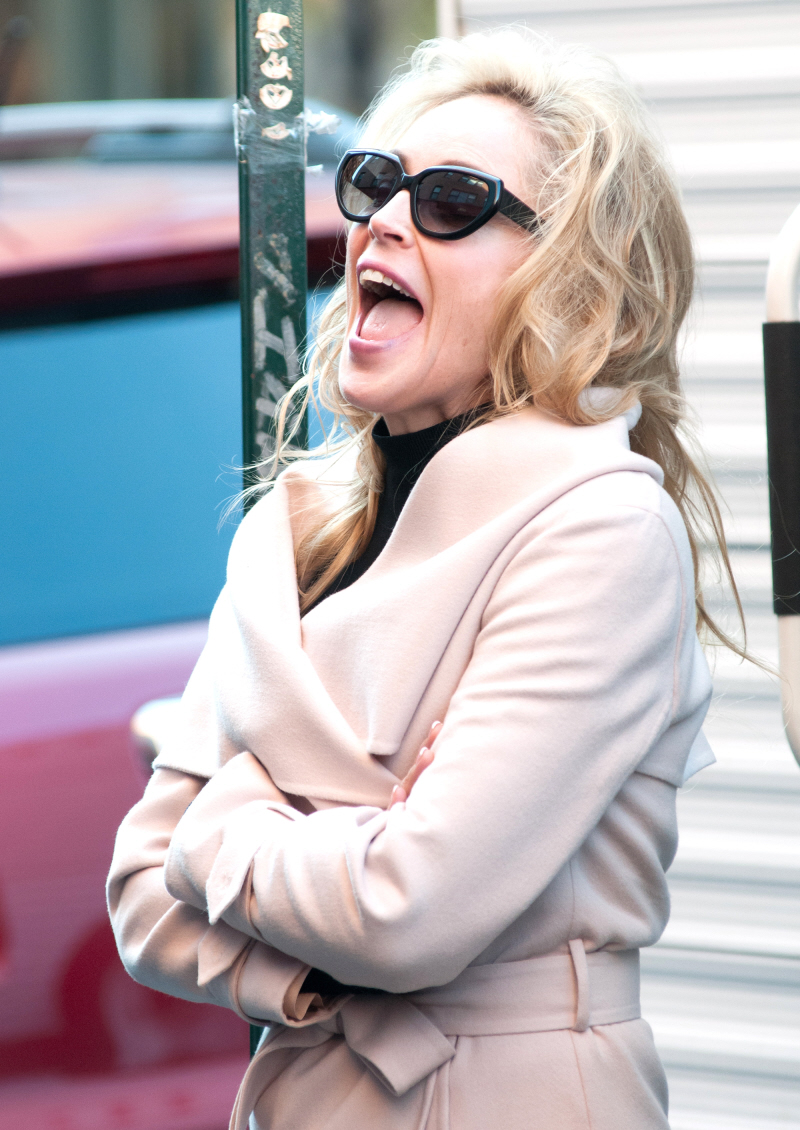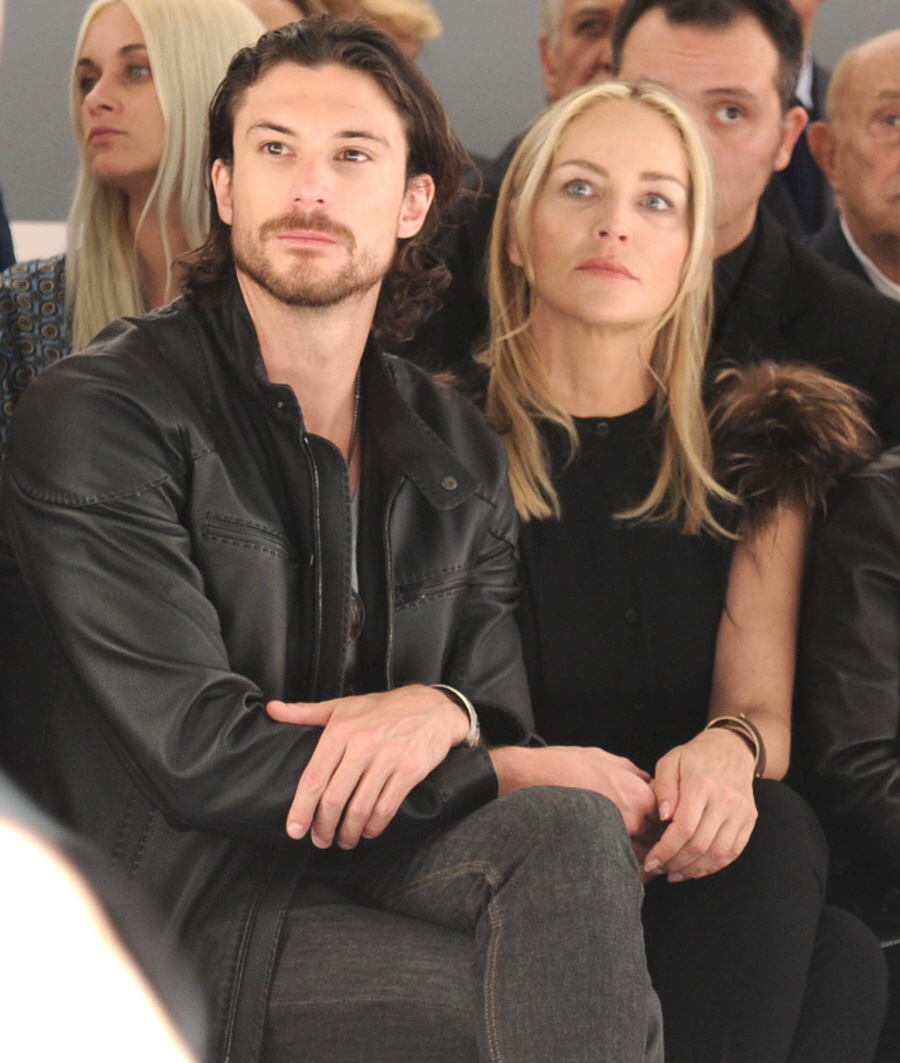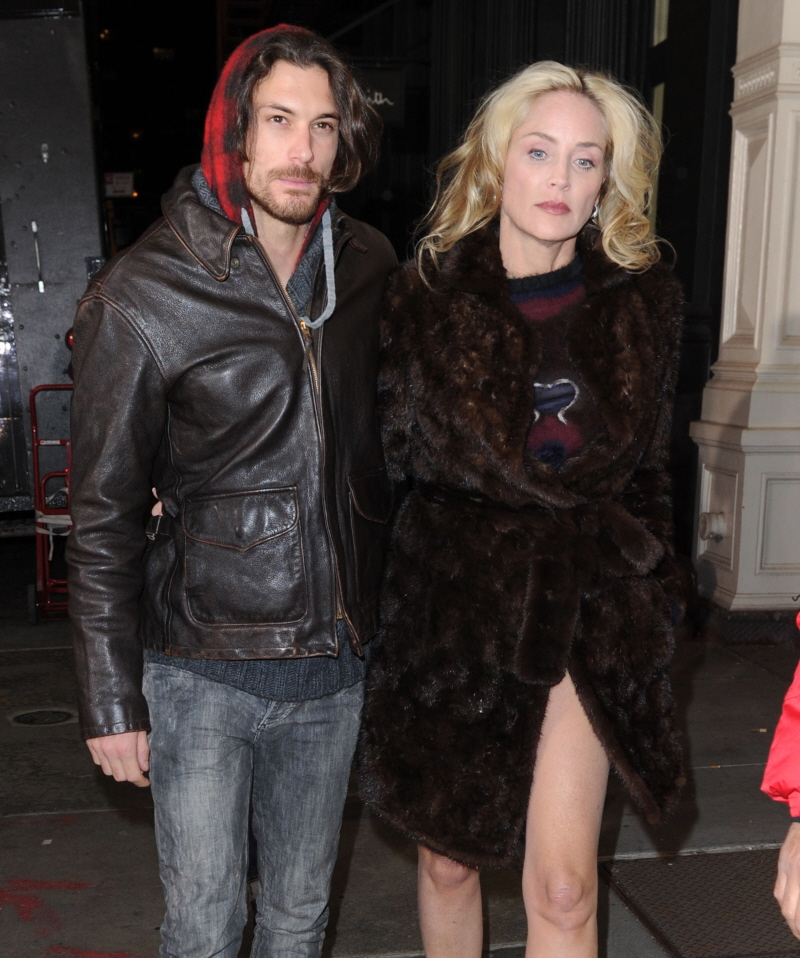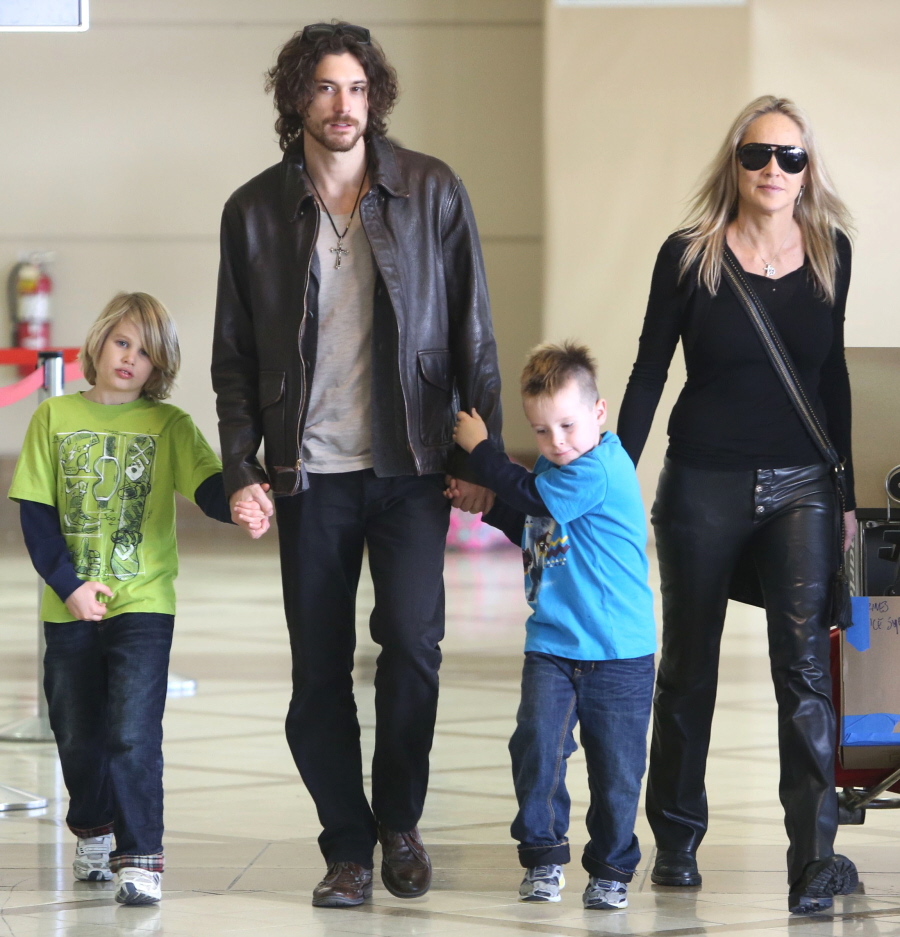 Photos courtesy of WENN, Fame/Flynet.