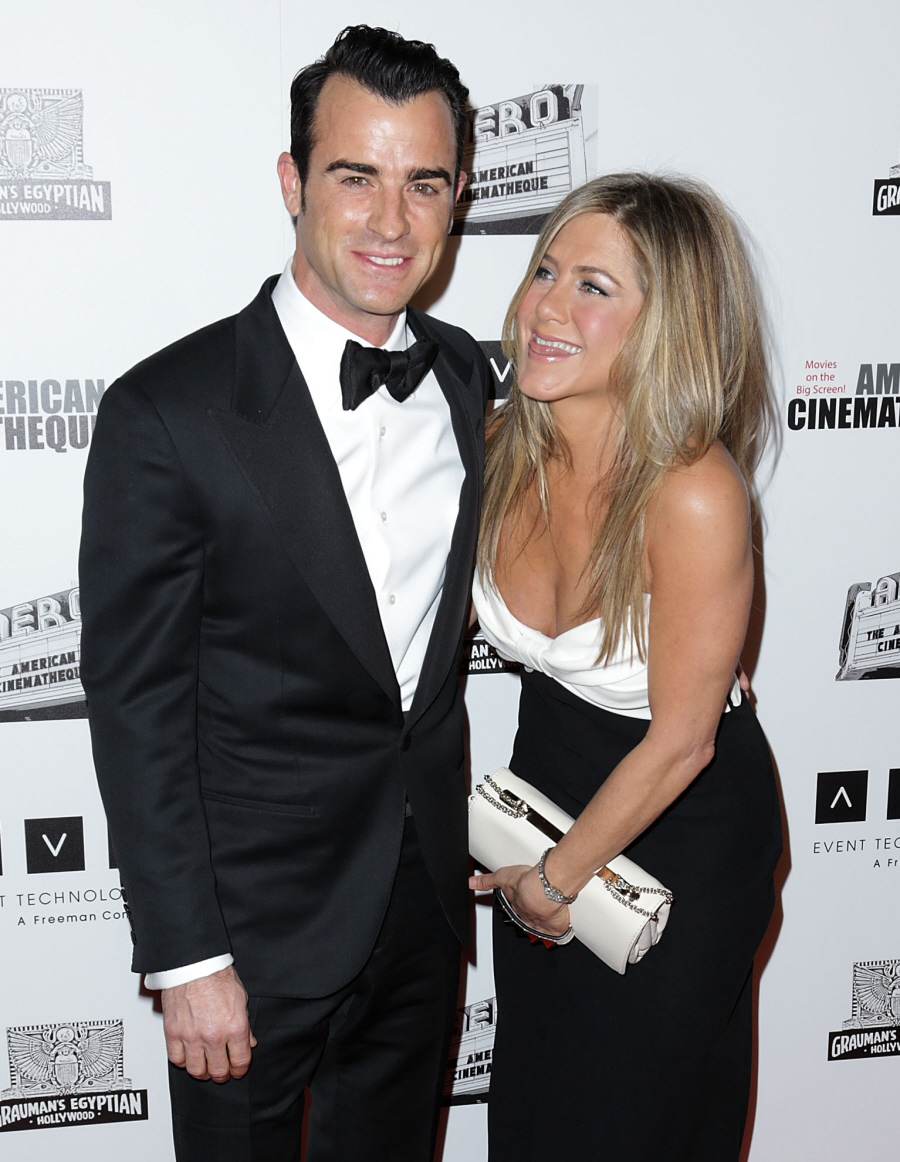 Before you completely dismiss this Star Magazine story out of hand and begin yelling "Jennifer Aniston is OVER Brad Pitt she doesn't think about him at all and her fiancé is hotter than Brad and Justin is better in bed and I know because she always compares them JUSTJEN 4 EVA" just stop for a second. Jennifer Aniston and Justin Theroux announced their engagement the very same weekend that paparazzi were flocking to Angelina Jolie and Brad Pitt's French chateau because there were significant rumors of a secret French wedding. That happened on the very same weekend. My hypothesis – that Jennifer still cares very much about what Brad & Angelina are up to, even if she "cares" about them only to try to steal their thunder – has been proven several times over. Which means there's probably a grain of truth to this Star story:
"All these years later, I'm still not over Brad," Jennifer Aniston confided to a close pal recently, amid news that Brad is having yet another child with Angelina Jolie. So in preparation for her own imminent nuptials to Justin Theroux, Jen's turned to one-on-one therapy in a last-ditch attempt to rid herself of an obsession that's not threatening to stand in the way of her long-term happiness.

While Jen's preoccupation with Brad made sense when she was in and out of failed relationships, she's committed to Justin now and still thinks about Brad on a daily basis, says our insider.

"From time to time, she even pulls out a box of mementos she's kept – love letters, her handwritten wedding vows, pictures from their romantic vacations abroad, even one of Brad's old, ratty T-shirts that she claims still has his smell on it," the source adds.

Jennifer is so consumed by thoughts of Brad that she recently enlisted Courteney Cox to spy on him by way of their mutual friend David Fincher.

"Jen's always encouraging Courteney to set up dinner dates with David so she can pump him for updates," says the source. "She tells Courteney she's only interested in knowing what Brad and Angie's wedding plans are so that they don't conflict with her own. But Courteney knows her interest runs deeper."

Meanwhile, "Justin would hit the roof if he knew how much Jen still pines over him… she's beginning to think it could wreck their relationship, so she's gone back into one-on-one counseling – she really wants to dig the old skeletons out of her closet so she can be emotionally unburdened before she walks down the aisle with Justin."

"Jen realizes that it's high time she let go of her unhealthy attachment to Brad… he has obviously moved on with his life – and the truth is, Jen's very, very happy with Justin too. But Brad is like some kind of a ghost who constantly haunts her."
[From Star Magazine, print edition]
Now, do I think Jen is so crazy-obsessed that she's basically using third parties to stalk her ex-husband? Eh. I think she probably just checks online to see what Brad and Angelina are up to. She keeps an eye on their schedule so that if Angelina has a movie to promote, Jen can ice up her nips and go for a walk in front of the paparazzi. If Brad has a premiere, Jennifer makes sure she has a project to promote too. And on and on. As for Jen being in therapy – she was in therapy for years and years during her marriage to Brad. And then her therapist died right around the time of Brad and Jen's divorce. So I guess she found a new therapist.
Hilariously, The Enquirer also has a JustJen story this week, only this story sounds like it came out of Jessica Simpson's fart-soaked diary. Literally. The Enquirer claims Jennifer recently put Justin on a "strict diet of legumes – lentils, beans and soy beans" because they're trying for a baby. And the diet has made Justin super-farty, so Jennifer "temporarily evicted him from the bedroom." Because he's a sleep farter. Poor Justin! For the love of God, just stop eating beans for dinner!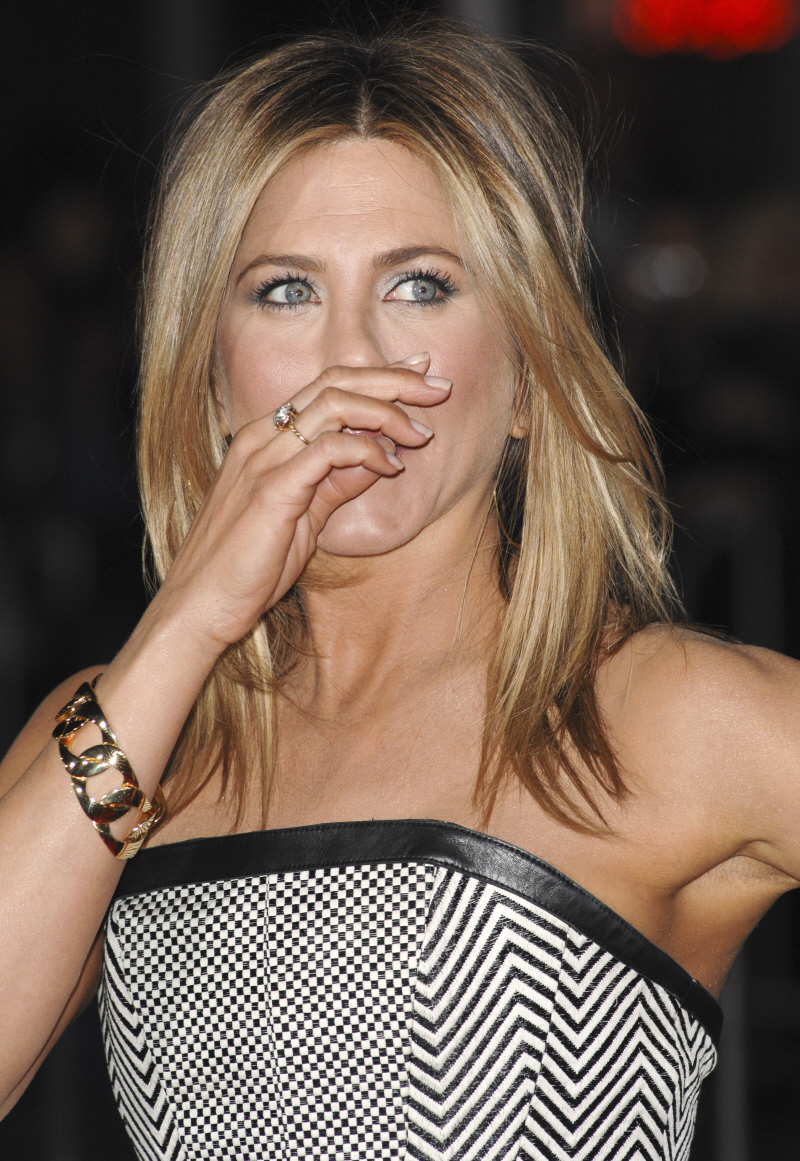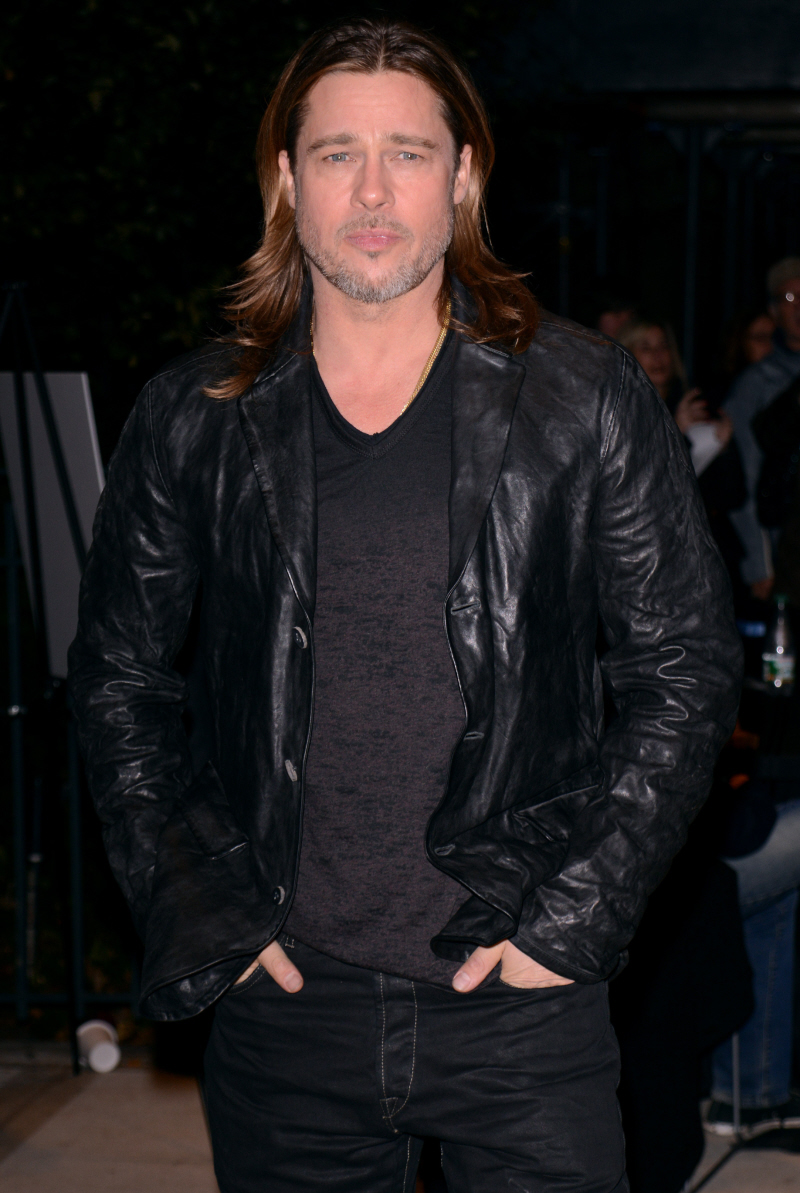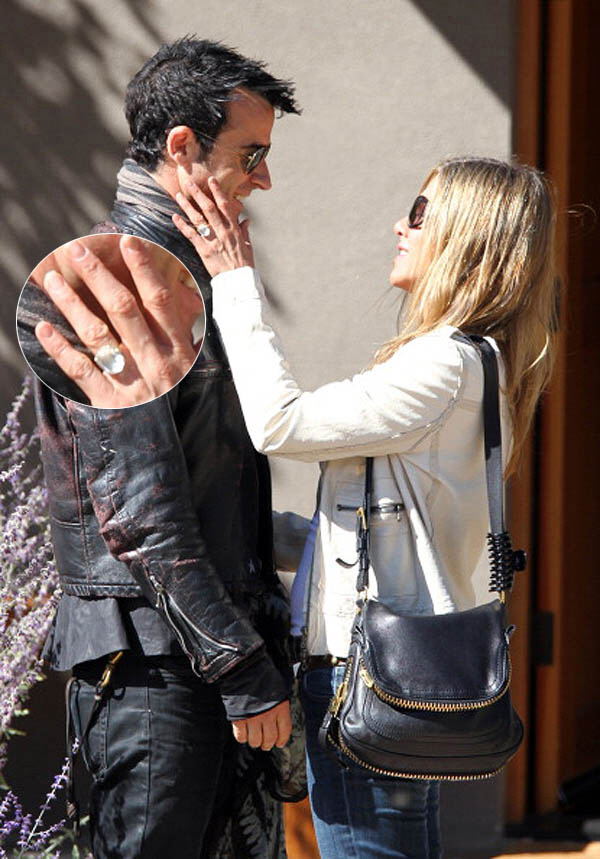 Photos courtesy of Jason Thomas/Filmmagic, WENN.