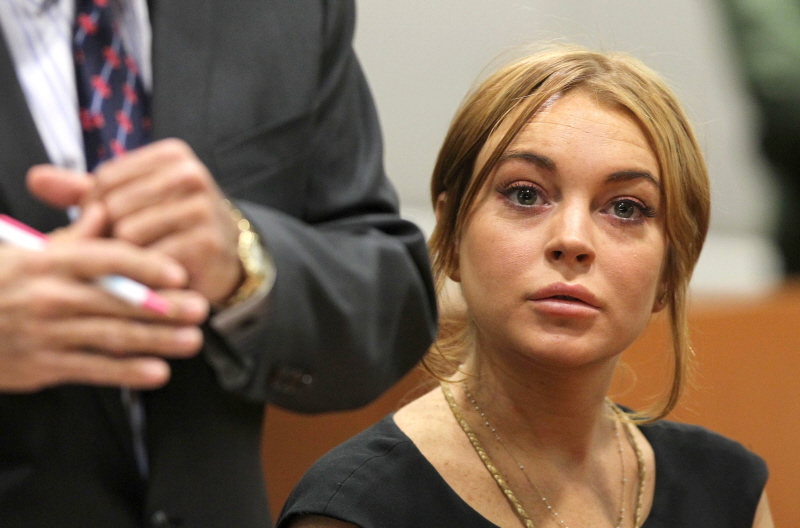 Last week, The Enquirer's gossip guy Mike Walker claimed that Lindsay Lohan was $150 million in debt. Many of you took issue with that, as you should. I think we can all agree that Lindsay is a crackhead with no sense of fiscal responsibility, and while I could believe that she's $10 million in debt, I can't get on board with the $150 million figure. Lindsay has probably racked up a few million in credit card debt, a few million in back-taxes, a few million in real estate schemes, and a few million in legal bills. As for the legal bill situation – many think that Lindsay dumped Shawn Holley initially because LL owed Shawn so much money and maybe, in LL's crack-addled mind, she thought she wouldn't have to pay Shawn if she fired her. Now that Lindsay has a new lawyer who she hates, LL will do anything to get Shawn back – even paying her bills!
Lindsay Lohan is telling friends she was clueless until a few days ago that she owed Shawn Holley a small fortune in attorney's fees, but we're told now that she knows she's putting Shawn at the top of her creditor's list.

It's hard to swallow … that Lindsay didn't know how much she owed Shawn. We've been reporting for weeks it's in the 6 figures. Sources quite familiar with the situation tell TMZ, Lindsay owes Shawn $150,000.

It's interesting … although Lindsay fired Shawn … our sources tell us she's been making a full-court press for more than a week to get her back, but Shawn isn't having it.

We're told Lindsay has instructed her business manager to pay the tab ASAP. Lindsay is making money from appearances, endorsements and some acting gigs, but she's been spending like an insane woman — first class plane tickets, expensive hotels, restaurants, clothes, etc. Lindsay says she'll cut back so Shawn gets paid.

One thing that won't go away … Lindsay still owes $130,000 in back taxes … and now she has a new lawyer — one she doesn't even want — who will undoubtedly be racking up his own bill.
I thought the whole reason Lindsay hired Mark Heller was because he wasn't going to charge her? Or maybe he just takes payment in beejs. In any case, Lindsay is looking to dump Heller and no other lawyer will take her, so this is basically her only option – pay Shawn and suck it up (and not in the normal way she pays her bills). Also: I bet she owes Shawn WAY more than $150,000.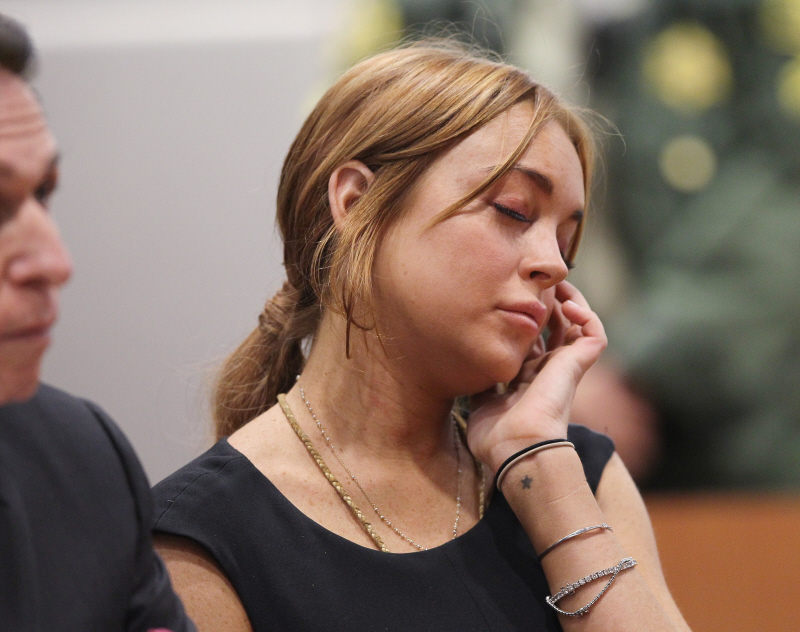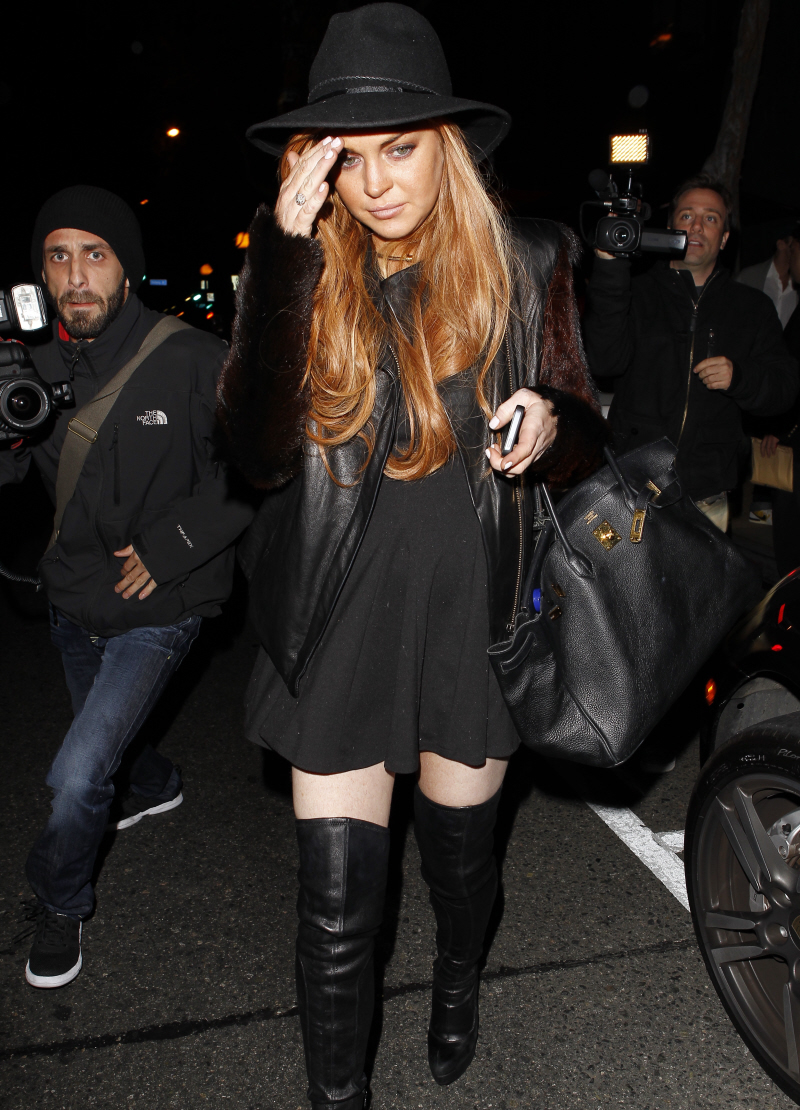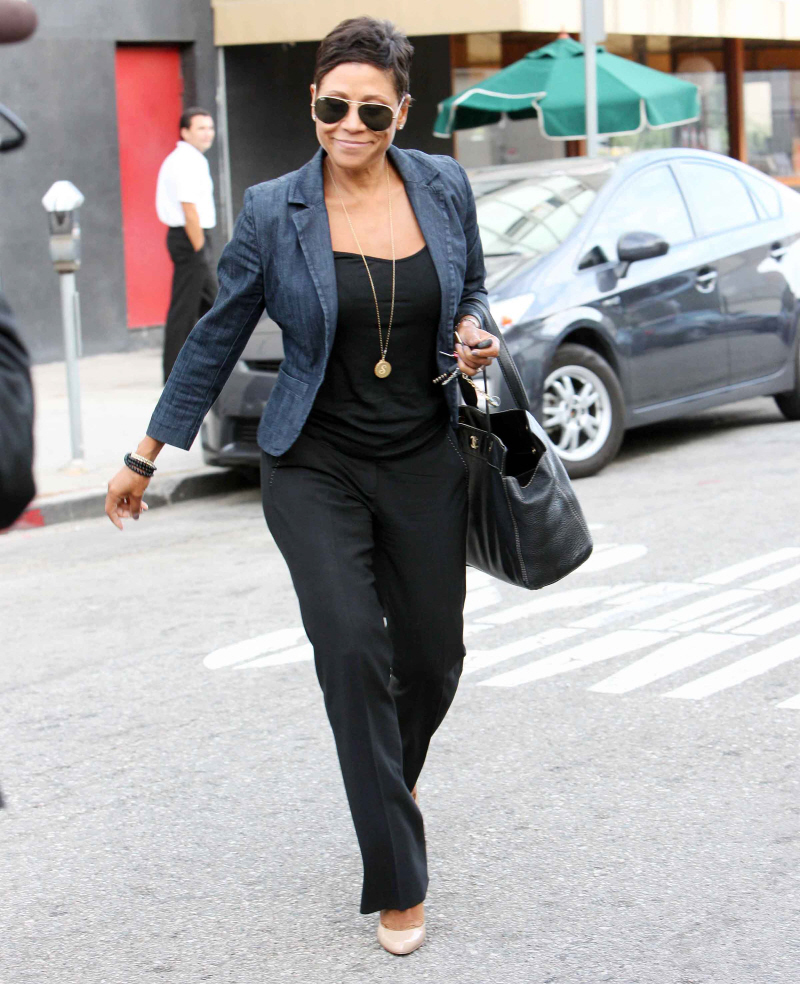 Photos courtesy of WENN, Fame/Flynet.