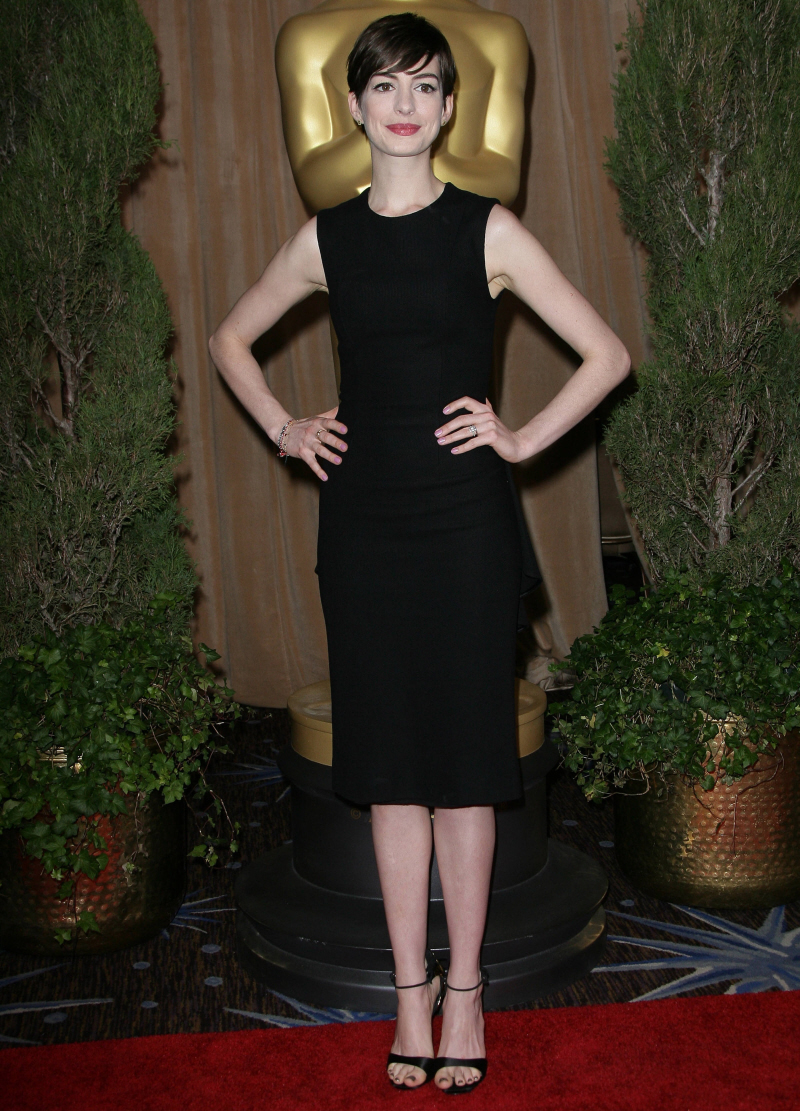 These are some photos from this year's annual Oscar Luncheon, where everybody who got an Oscar nomination this year gets invited to a fancy luncheon (I believe Wolfgang Puck caters it?) and then they all sit for their "class photo". What's special about the event is that there is assigned seating, and all of the "cool kid" actors don't get to sit together in one table – they are forced to mingle with the editors and screenwriters and costumers. But it's also pretty typical in that there's a red-carpet like thing where all of the cool-kid actors get their photos taken. I generally like the event for its business-casual fashion, but this year's luncheon featured a lot of really awful styles. So let's get to it!
Here's Anne Hathaway in a pretty and flattering little black dress. I don't want to discourage you or anything, but I think Annie looked the best out of all of the ladies. Also: that's a pretty flat stomach, right? So much for the bump rumors, I suppose. Still, there's time.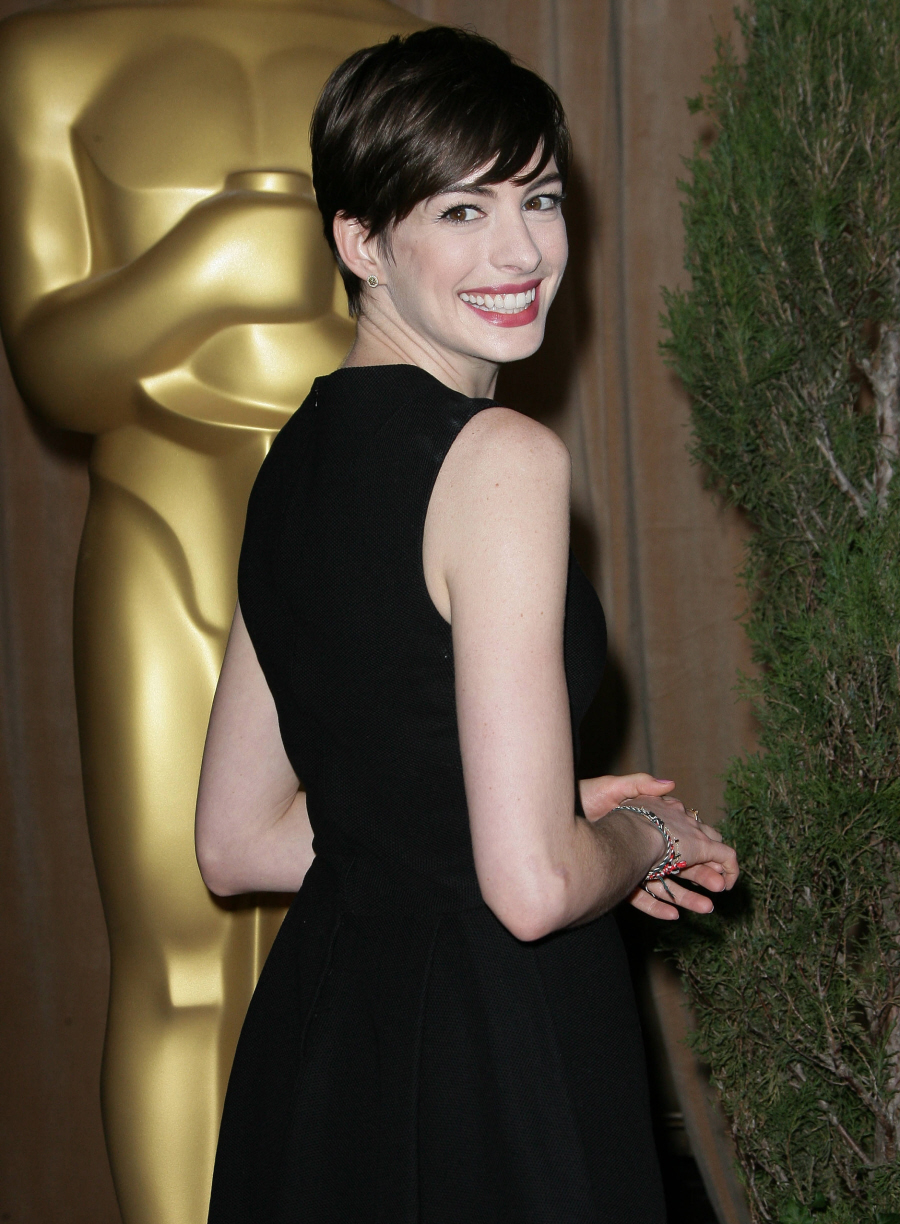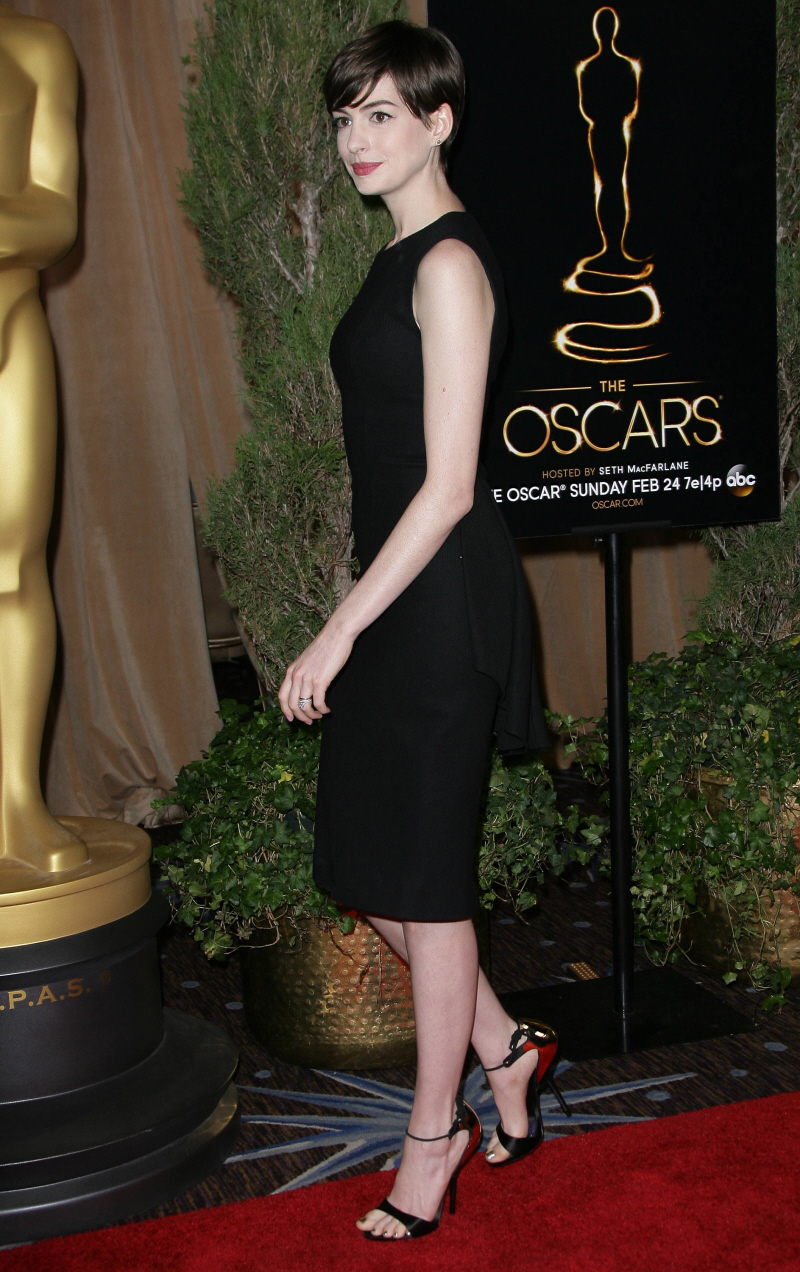 Naomi Watts in Valentino. We might need to start a Bump Watch on Naomi with this dress, right? Here's the thing – I'm sure she's not pregnant. It's just not the most flattering thing on her. And I usually love her style, but she's been disappointing me the past few red carpets. What's up with her?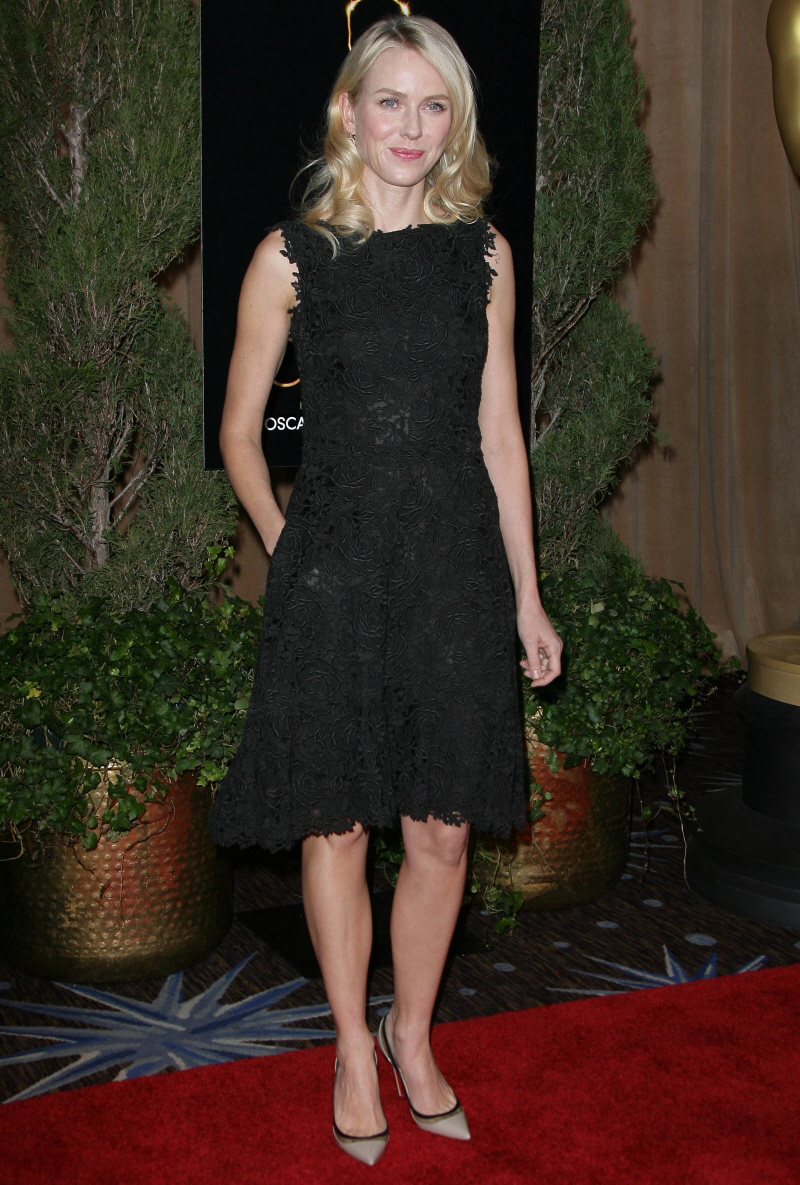 I'm sorry, but Bradley Cooper looks like a Vegas casino pit boss with a not-so-secret heroin addiction.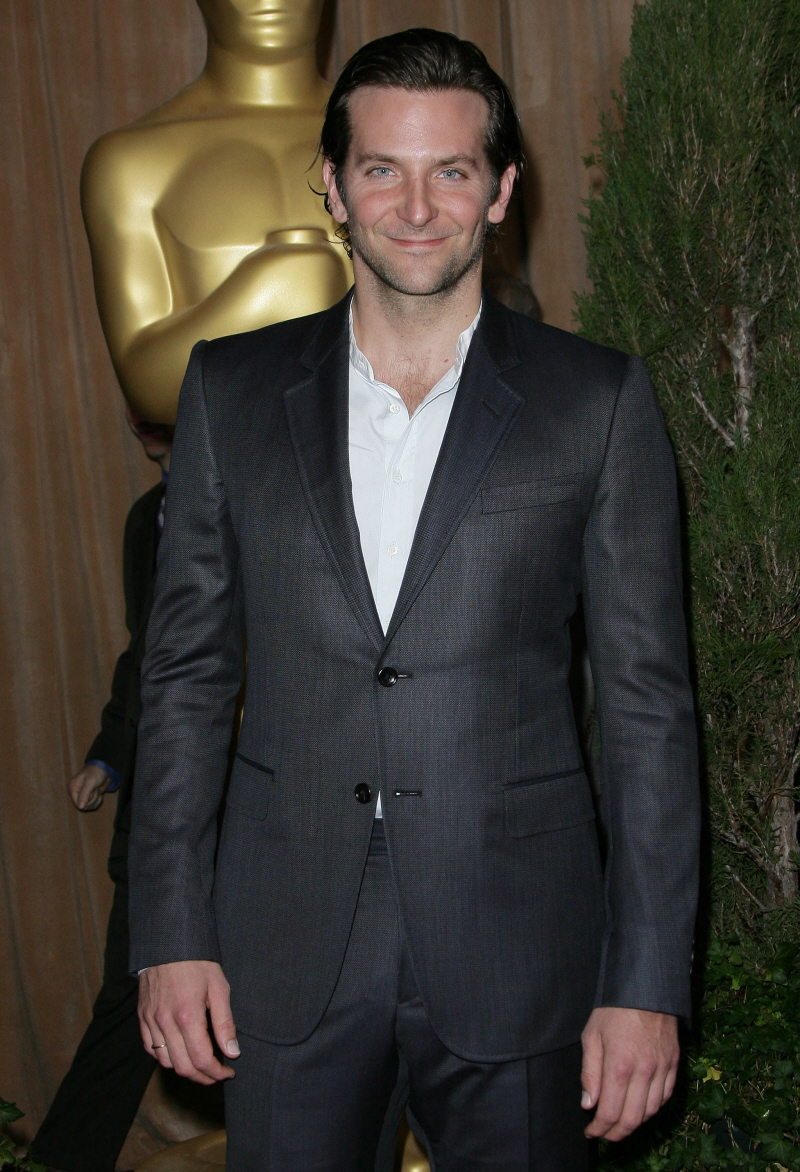 Amy Adams in J. Mendel. I'm sorry, but this dress is super-fug. I love her, I think she's incredibly talented, but good God.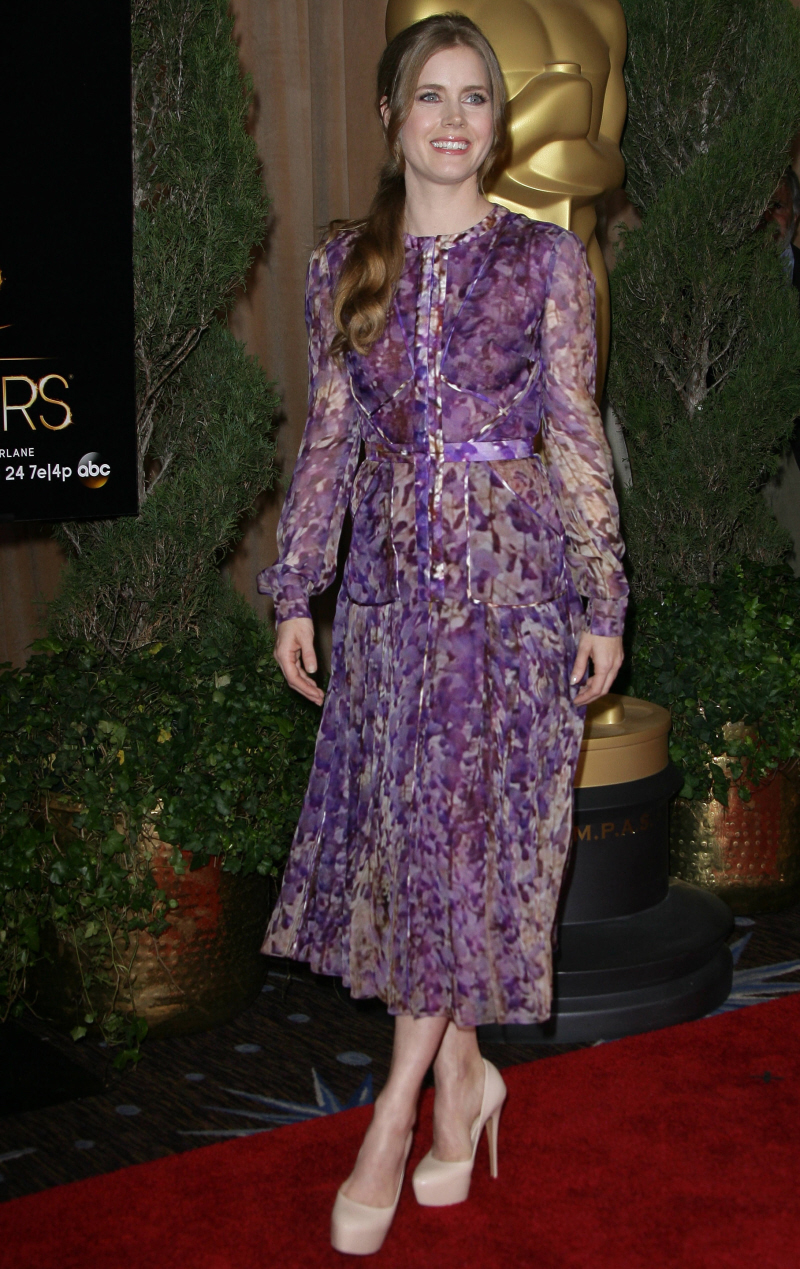 Oh, hello Hugh. You look amazing!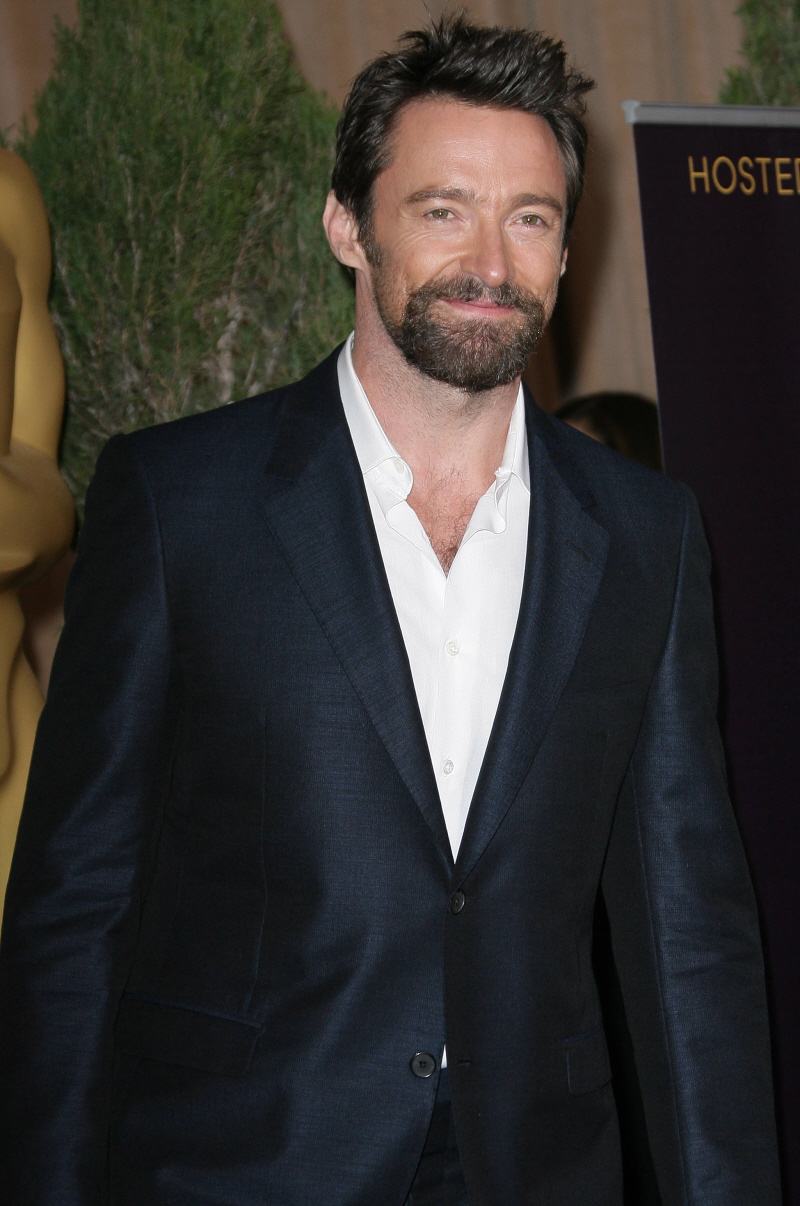 Jessica Chastain in Erdem. I could totally see Duchess Kate in this dress. And I suspect I would like it more on Kate. I don't care for it on Jessica, and I think she made a bad shoe choice.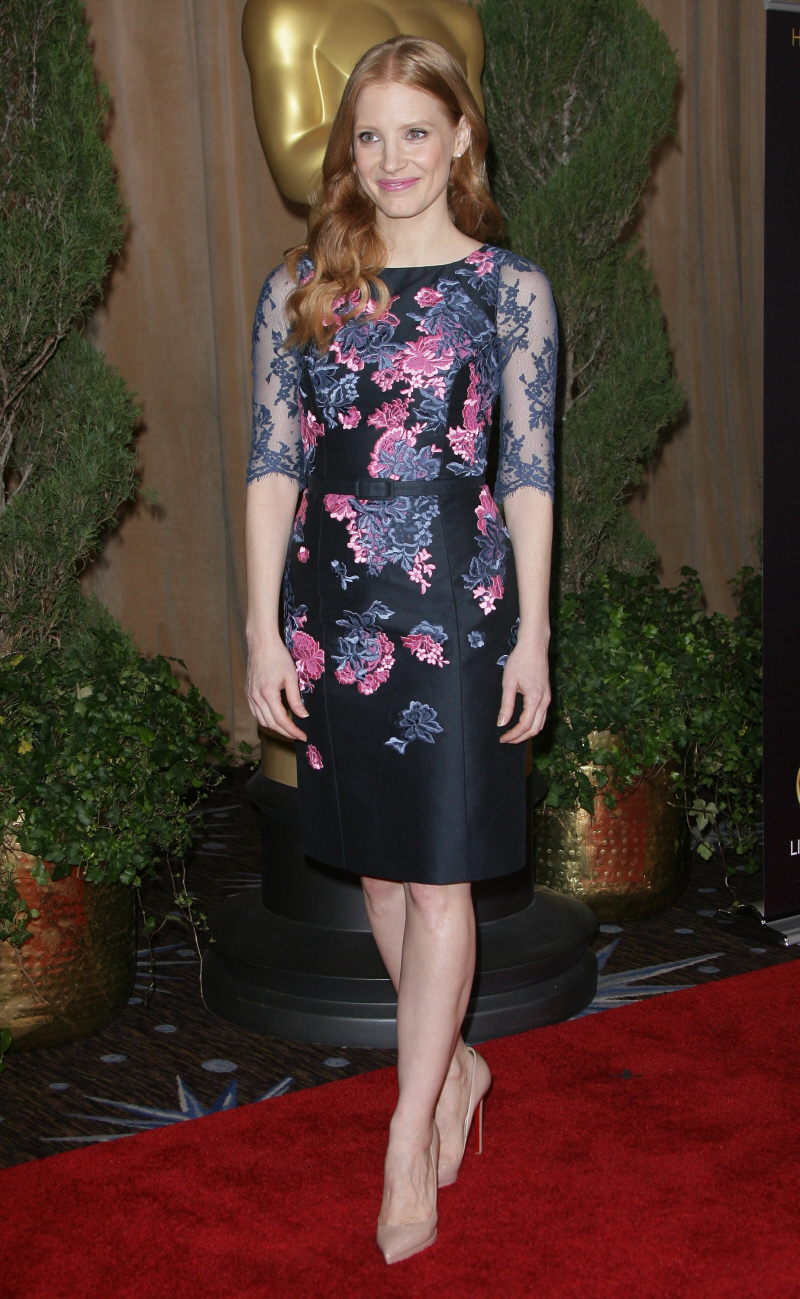 Joaquin Phoenix with his sister Rain. Um… is this his way of lifting his middle finger to the Academy? Like, "Yeah, I'll show up but I'll look like hell because I don't care because I'm so HARDCORE." Poseur.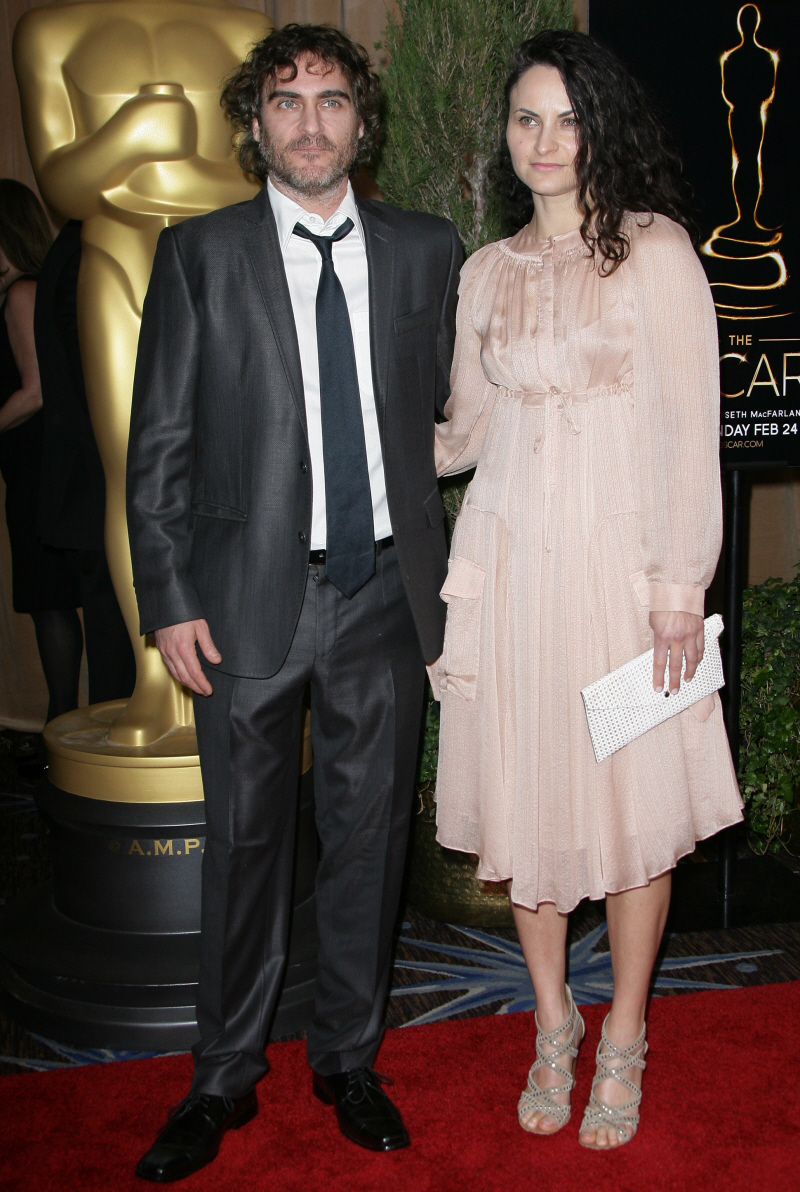 Photos courtesy of WENN.