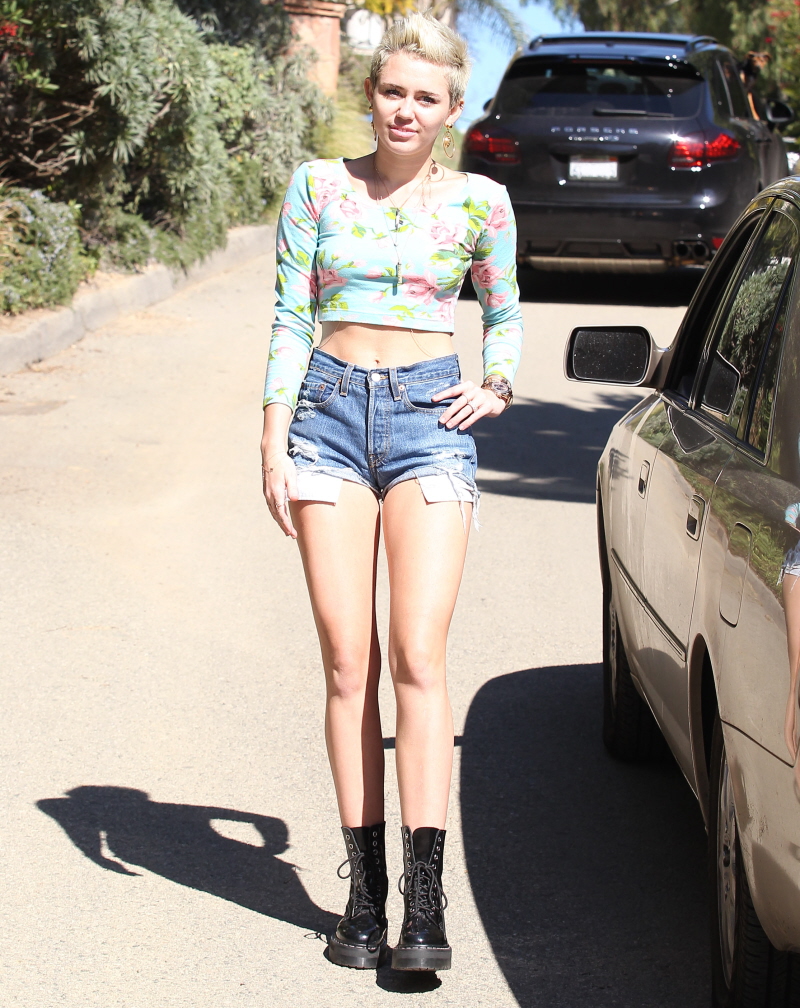 It kills me a little bit to see Miley Cyrus so invested in the '90s Grunge Revival. First of all, it makes me feel so old! I was around for the original Grunge Aesthetic, and while I sometimes look wistfully at flannel shirts, I'm not eager to see that look come back. I don't even know where I put my old Doc Martens!! Anyway, these are some new pics of Miley in Studio City yesterday. Fame/Flynet says she was leaving a friend's house, and from the look of the photo set, she decided to laugh and talk to the paparazzo who was pap-stalking her.
If you take away the Docs, you know what this outfit reminds me of? Rachel Green in the first two seasons of Friends. Wasn't this the look? High-waisted shorts/pants (which were almost always super-unflattering) plus a floral belly-shirt, plus a haircut you were trying to grow out. If she had "The Rachel" instead of a fauxhawk, she would be Rachel Green circa 1995. But taken with the white-blonde fauxhawk and the Docs… she's still very mid-1990s. She could be going to a Pearl Jam concert. Or Soundgarden. Or Mother Love Bone. Yes, I listened to the Singles soundtrack endlessly. Something tells me Miley still listens to it. (PS… the Singles soundtrack holds up, by the way! Go back and listen to it –you'll enjoy it!)
As for the high-waisted booty shorts… my problem is that Miley works so, so hard on that cute little figure, and it's like she's absolutely clueless as to what will flatter her amazing body. These shorts are a total disaster. I can't.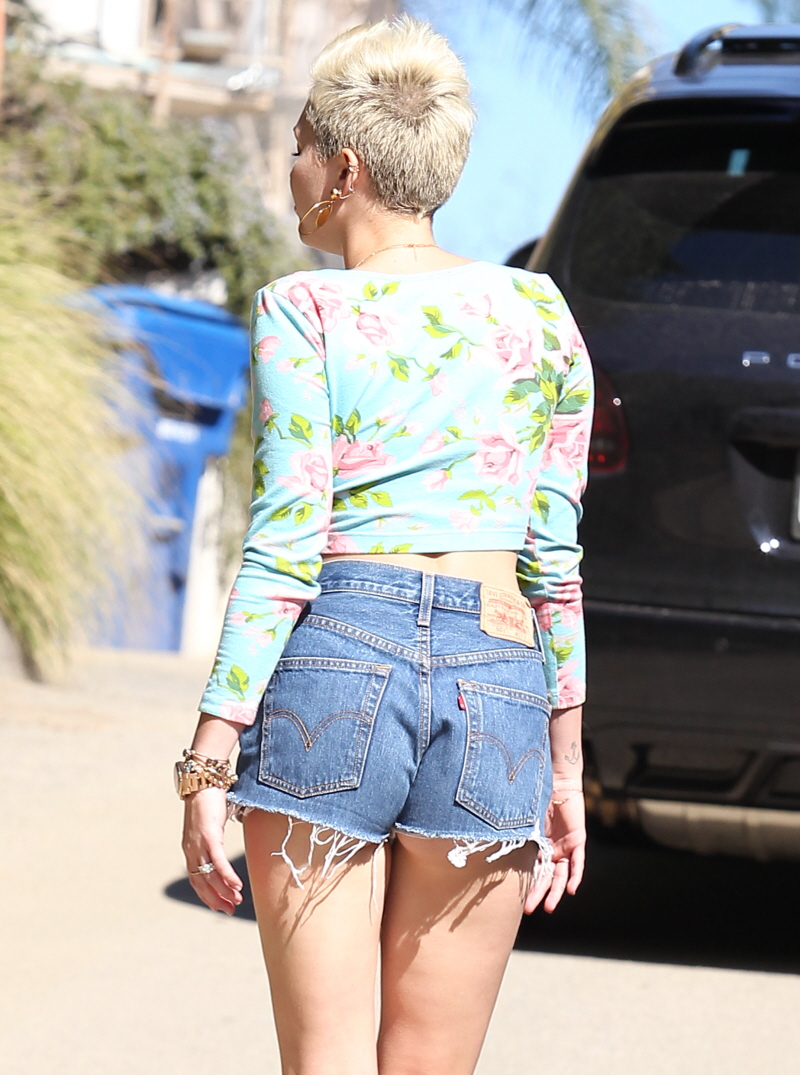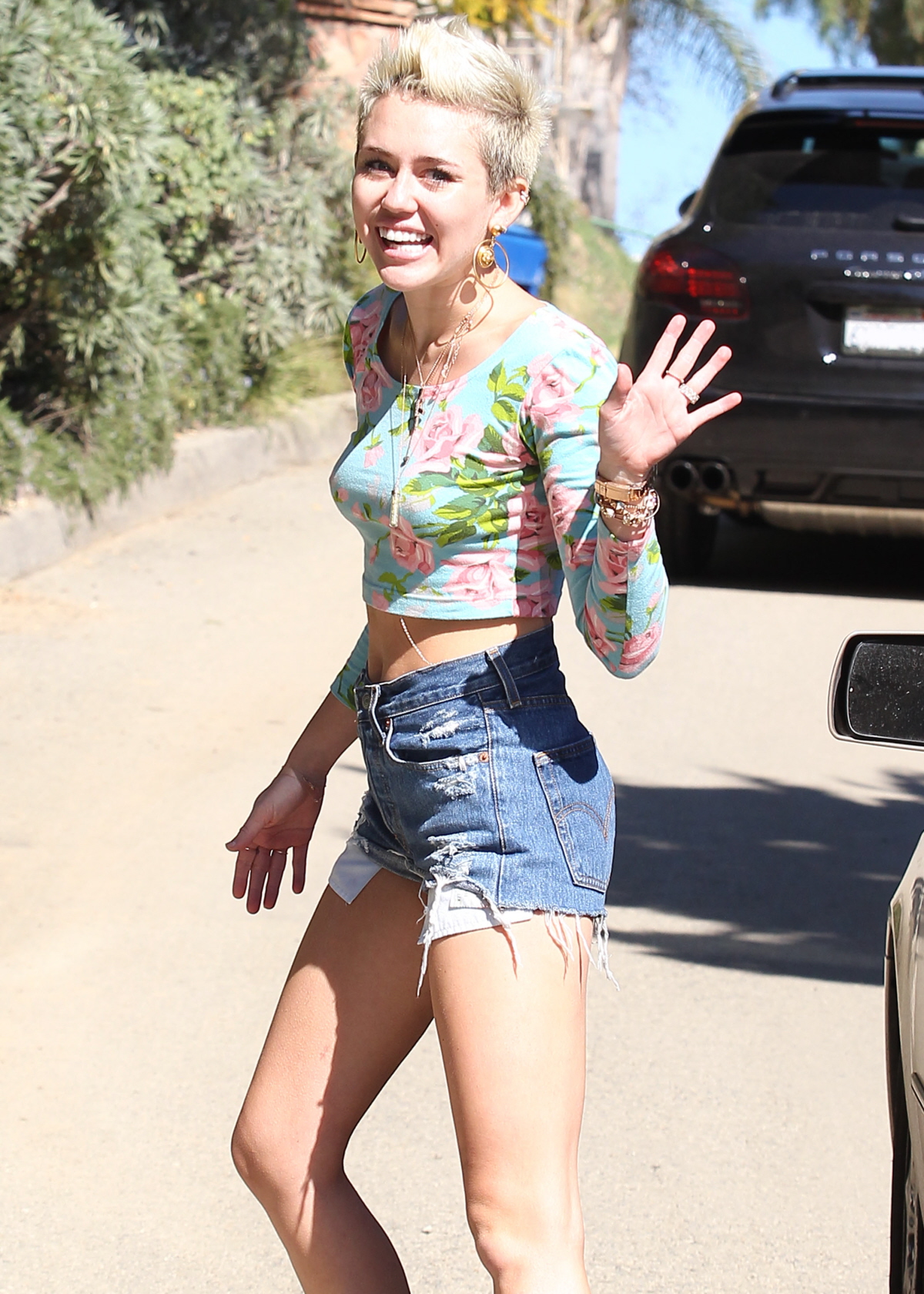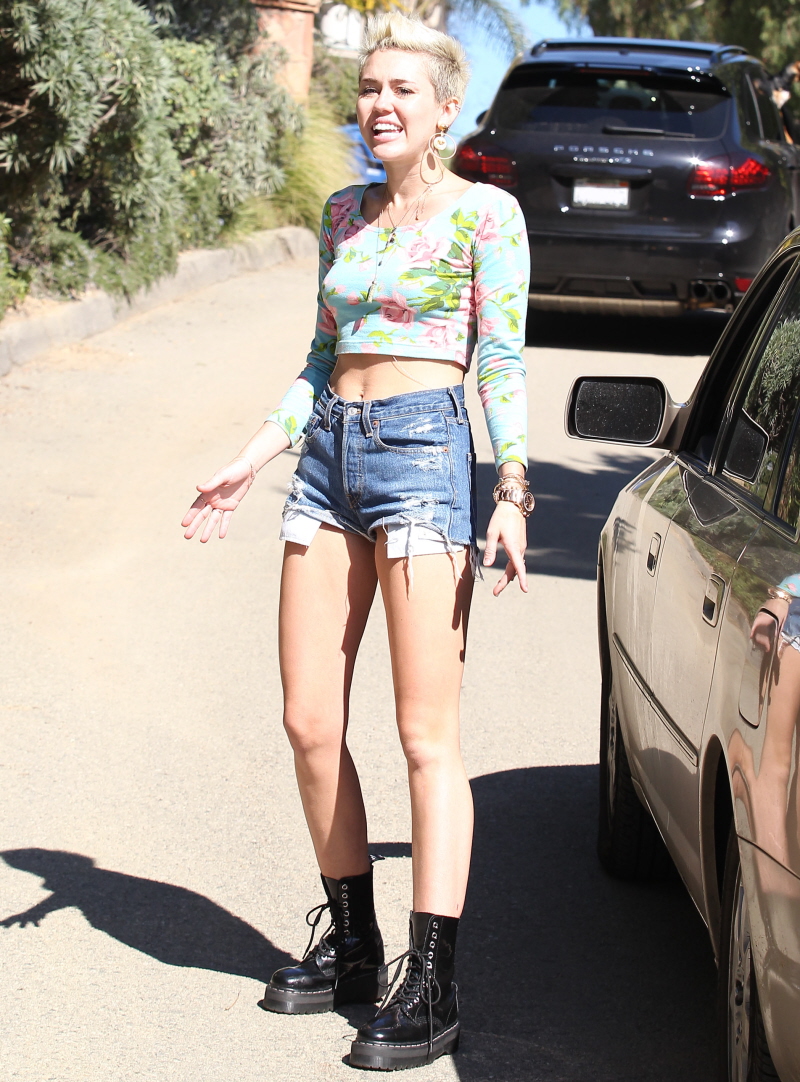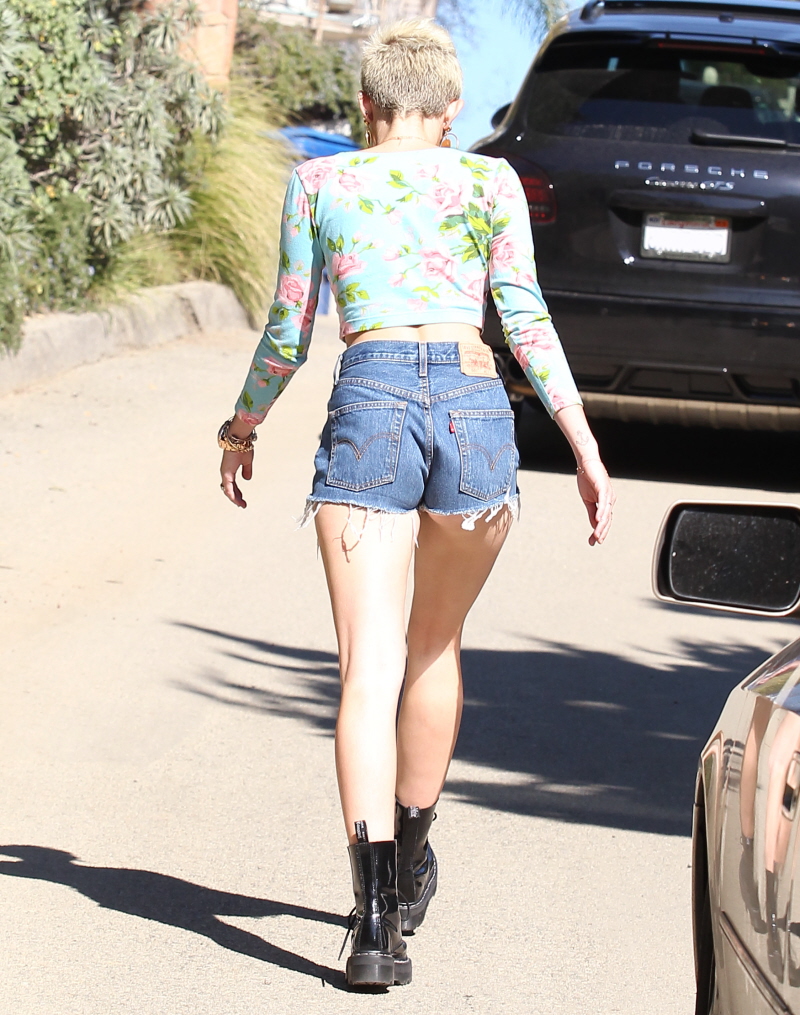 Photos courtesy of Fame/Flynet.