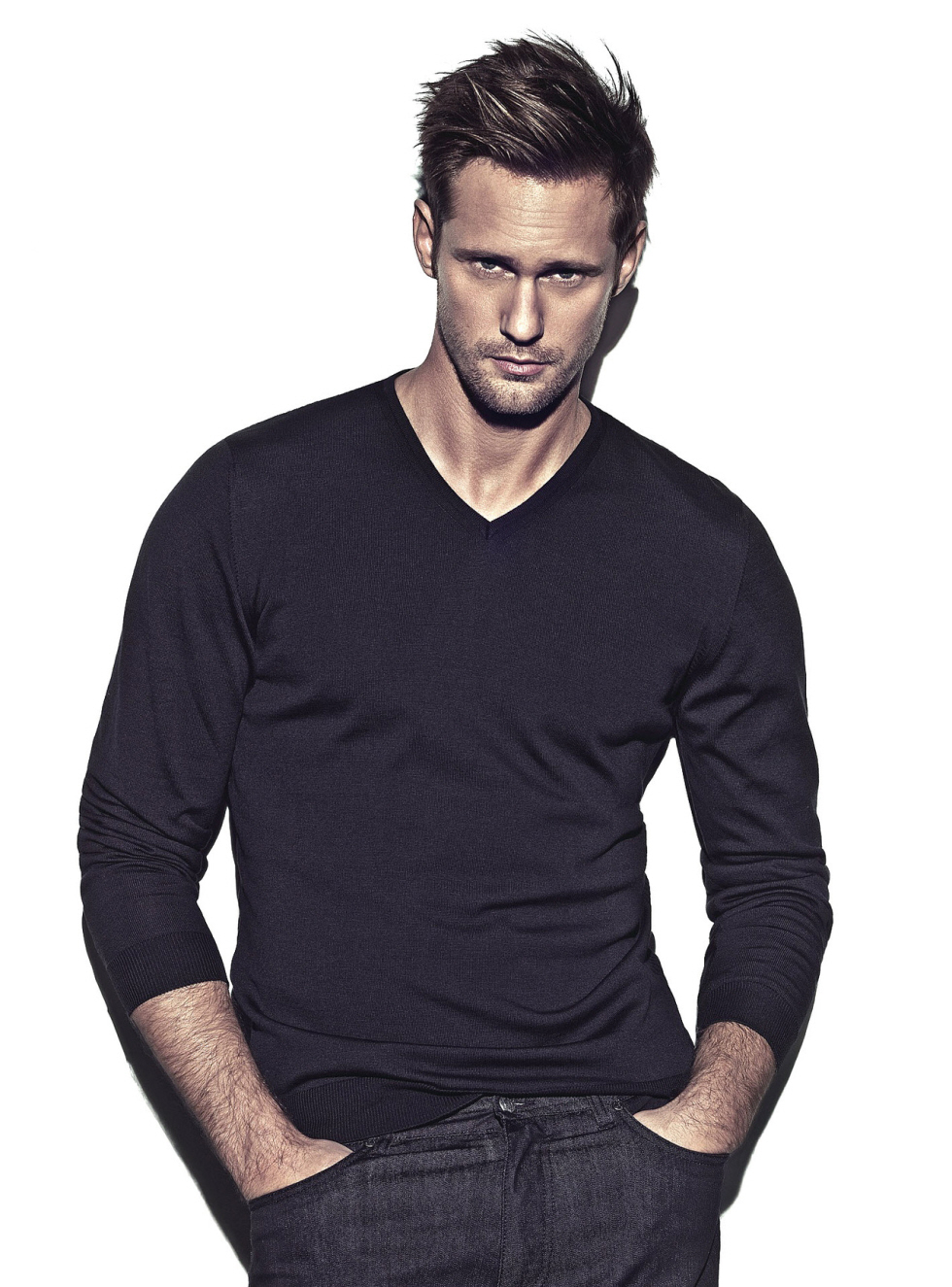 Alexander Skarsgard is featured in the new Calvin Klein… commercial? Is that what we're calling it? Call me crazy, but I don't like this new movement in high-end advertising to create these too-artsy-fartsy "short films" to promote their products. You know why? Because instead of a one-minute long commercial in which I can easily dissect and detect the dong, I have to sit here for ten-plus minutes watching Skarsbutt in slo-mo. Here's the commercial/short-film with my commentary below. Unfortunately for all of us, this doesn't have the raw bang-me-in-a-hurricane intensity of the last Skarsgard Calvin Klein ad which I covered.
0:15 – This is what happens when Alex Skarsgard farts near an open flame.
0:35 – is that Skarsbutt rolling down the hill? Is he actually banging that poor girl as they're rolling?
0:54 – Something against time, against the world something. Who wrote the voiceover? The same genius behind Brad Pitt's Chanel ads?
1:16 – Are those solar panels? I feel like I'm watching a commercial on MSNBC.
1:20 – Crap, the solar panels are on FIRE!!!!!
1:23 – Oh, hello Skarsgard. Why are you dressed like Tom Wolfe?
1:30 – The message: Alex Skarsgard's burning loins will set fire to solar panels, y'all.
1:58 – Who abandoned the Calvin Klein models at Alcatraz?!
2:02 – Please let Alex take off his clothes and get into that metal bathtub. Please?
2:05 – He's finger-banging the water.
2:22 – Don't put that dirty swamp-water finger on my face. DO NOT.
2:28 – The swamp-finger down the cleavage thing would be hotter if she actually had cleavage.
2:33 – Stupid voiceover is stupid.
2:43 – Now it's hot. Sweaty. Denim. Back that ass up and let's have mirror sex.
2: 54 – HOT.
3:03 – OMG HOT.
3:15 – *lights cigarette*
3:20 – VIKING DONG LOVE FIRE.
3:56 – Damn, was he trying to set her on fire?! That's a cold-ass Viking.
4:05 – Ooooh, he's back in the denim shirt.
4:30 – What does the ball symbolize? Something about ballers? Shot callers?
4:50 – I'm getting kind of bored, so I'm going to skip ahead.
5:24 – Why is she on the ground? Why is he petting her like a dog?! Crap, what did I miss?
6:00 – Now they're back at the Fire Fart House. I don't get it.
7:30 – Viking Dong is so powerful, it shatters glass ten feet away.
8:15 – Damn, is she trying to kill the Viking? VIKING HATE CRIME.
Everything else – SO BORING. This short film was utterly pointless. All they needed was the stuff with them in denim, where The Viking is banging her in front of a mirror. That's literally all they needed for a short film.
PS… The lady's name is Suvi Koponen. Sure. That's a real name, I guess.
PPS… BONUS VIKING! He was photographed in Los Feliz yesterday. Enjoy.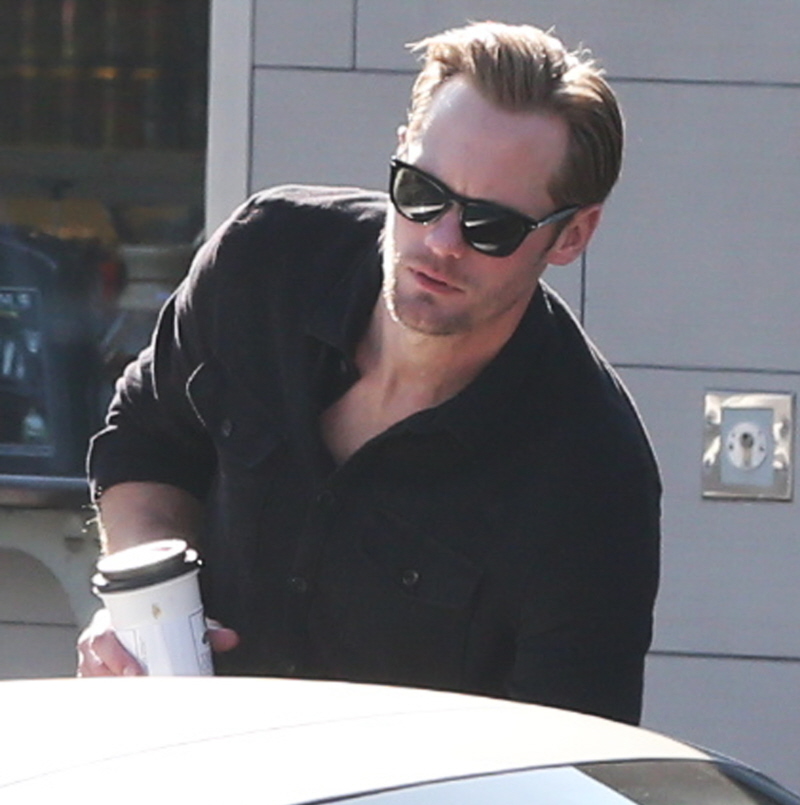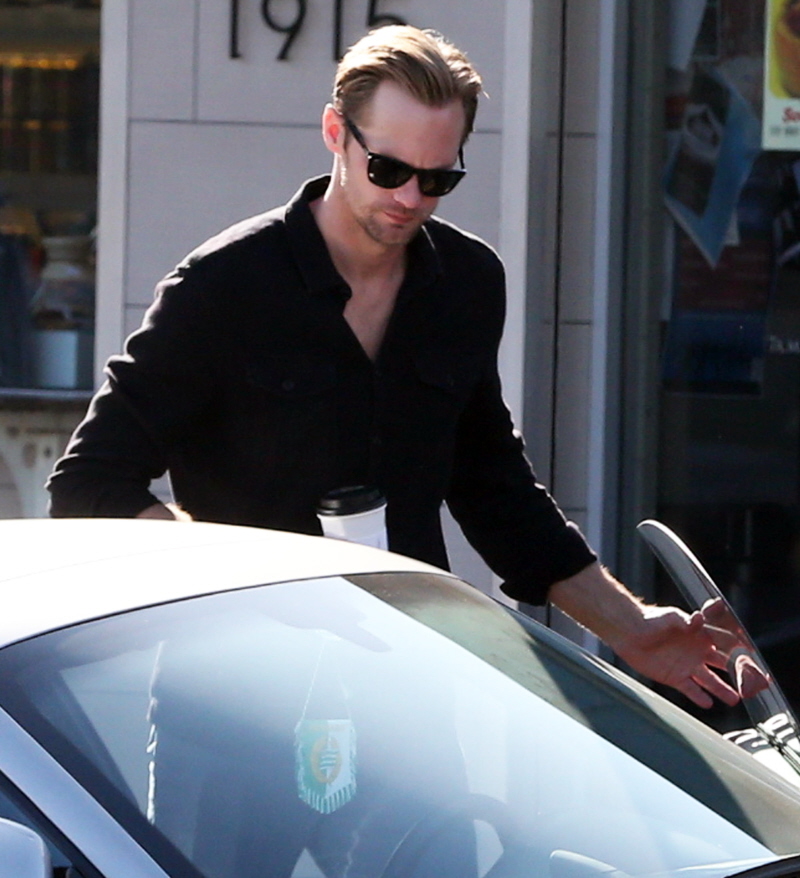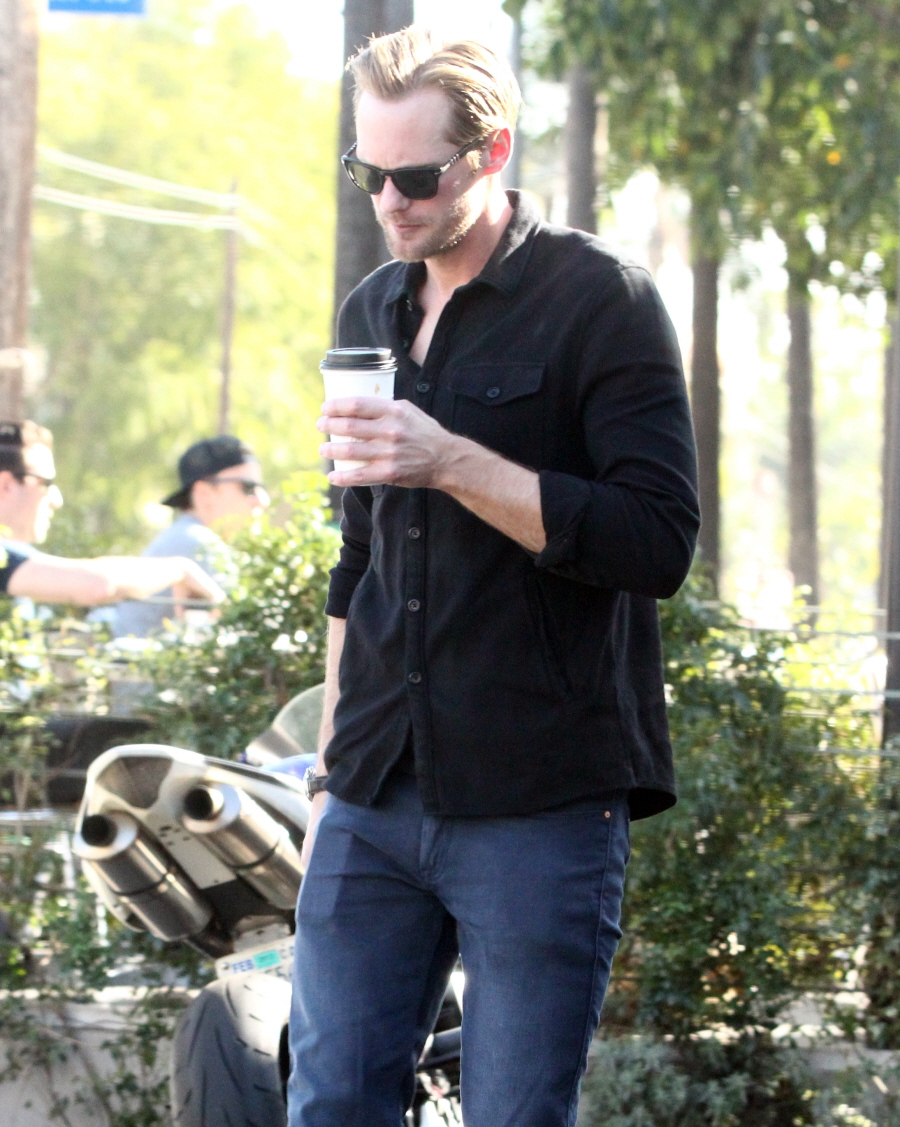 Photos courtesy of Fame/Flynet.