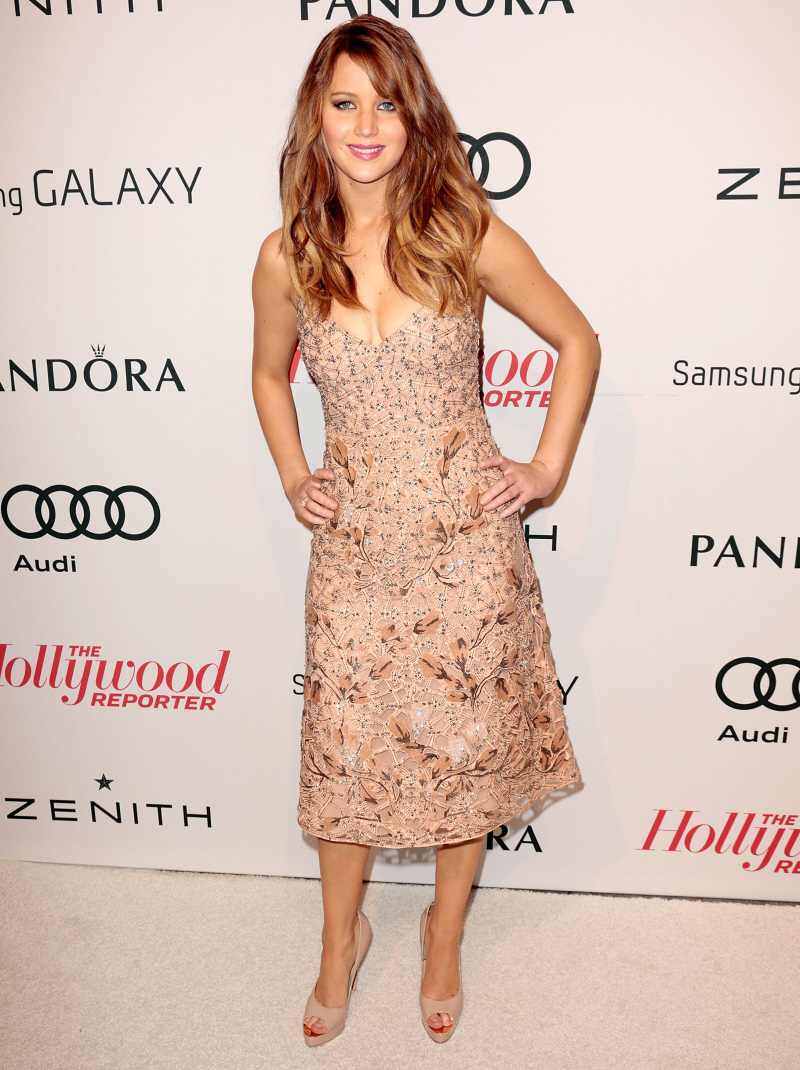 Bedhead has been doing all of the Jennifer Lawrence fashion posts lately because I think she enjoys Jennifer Lawrence in general, and she wants to root for Jennifer to find her own style voice. I think Jennifer doesn't care about fashion that much, and she just wears whatever she's told. Her awards season style has been… well, if I'm being nice, I'll say "hit or miss". If I'm being ungenerous, I would say "God awful" or "atrocious". This isn't a slam on Jennifer's talent – she's enormously talented, and maybe this bad style run has been on purpose, to show the Academy voters that she's still learning, she's still finding her voice as a professional. I don't know. Maybe we're overanalyzing it.
Anyway, after Jennifer wore that terrible Chloe dress at the Oscar luncheon yesterday, she changed into this sparkly Valentino for The Hollywood Reporter Oscar Nominee party. It's the length, right? The A-line shirt seems too stiff and too long. Plus, I don't like this blush-beige color on her. Ugh!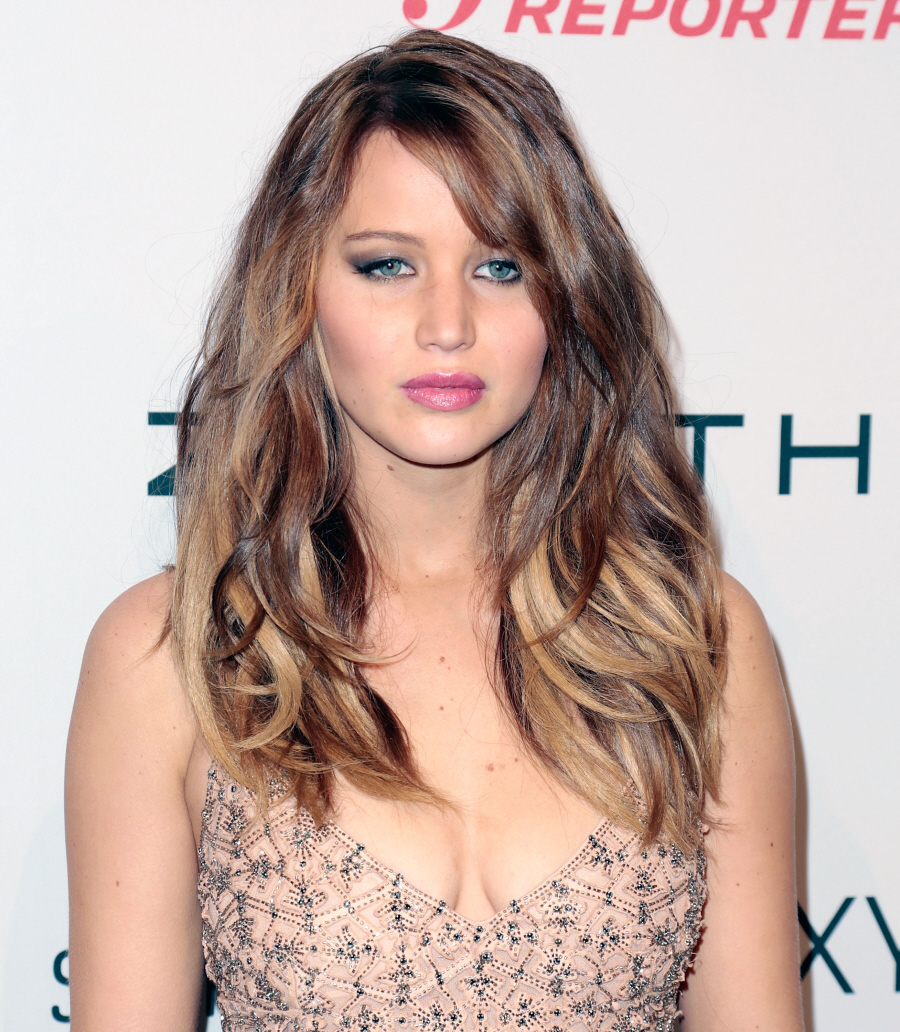 Morena Baccarin in a white party dress – it's not bad. I think she usually goes too "heavy" for red carpets, so it's nice to see her in something light.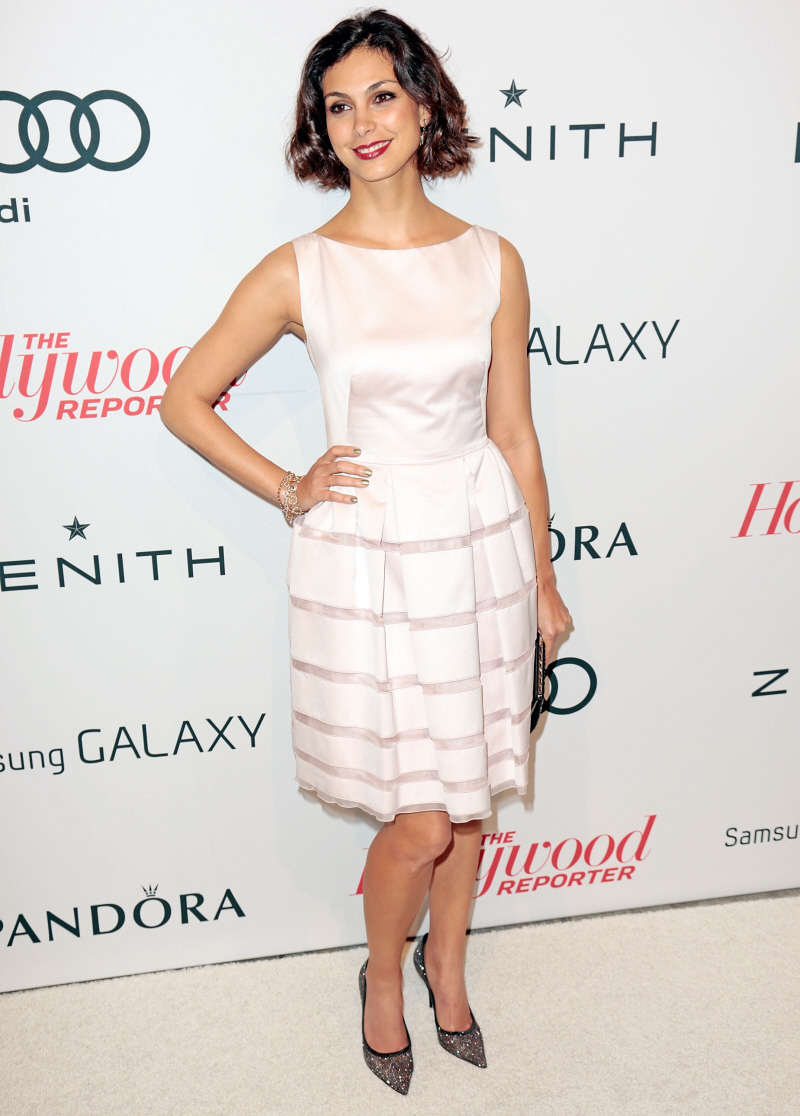 Naomi Watts in a great outfit – I love how she put this look together. Why can't Jennifer Lawrence put together this kind of look? She would look amazing.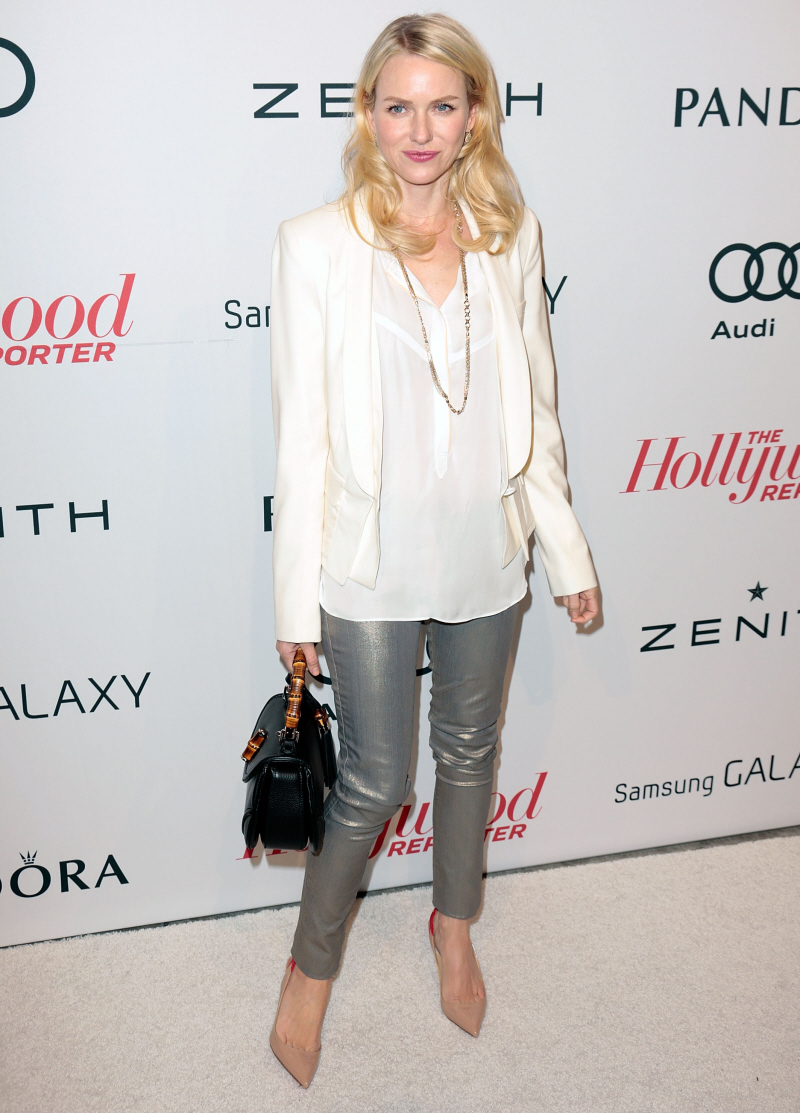 I can't find the designer ID for Amy Adams dress – it looks like Elie Saab to me. It's really pretty on her, but I loathe the shoe choice.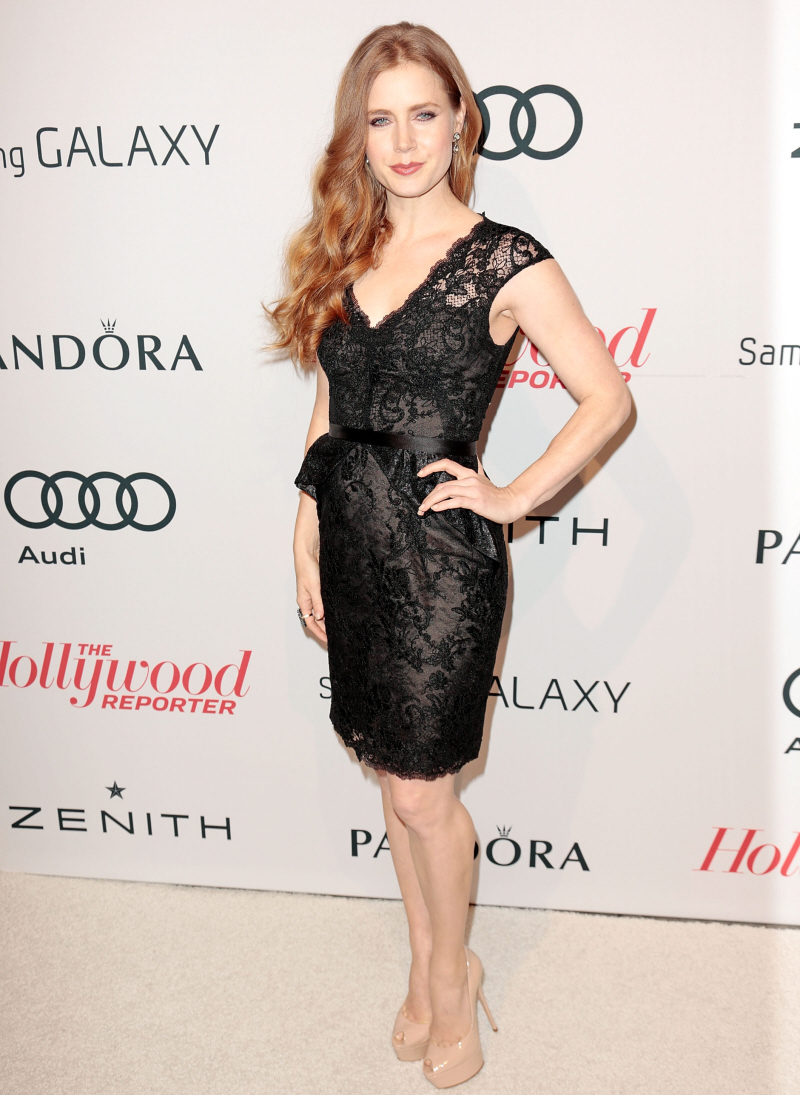 Jessica Chastain in Givenchy. Ugh. It's doing unflattering things to her mid-section. Jessica has great boobs – why can't she find a dress that flatters her girls?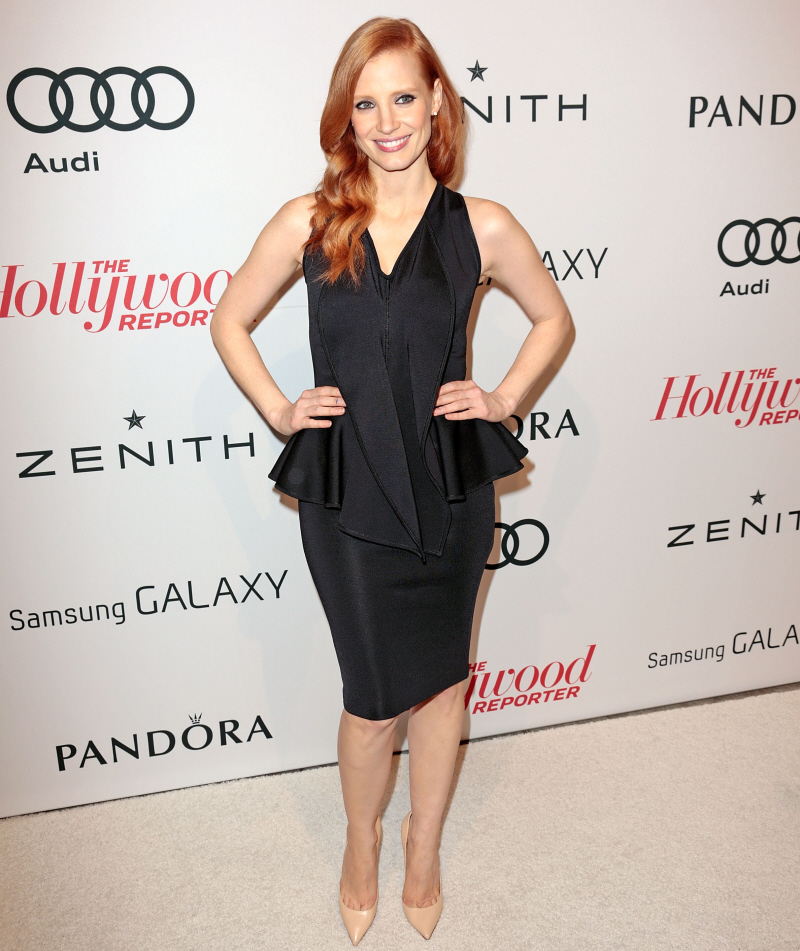 Jessica Chastain's rumored boyfriend and ZDT costar Jason Clarke was there! He does not photograph well, but he looks amazing on-screen.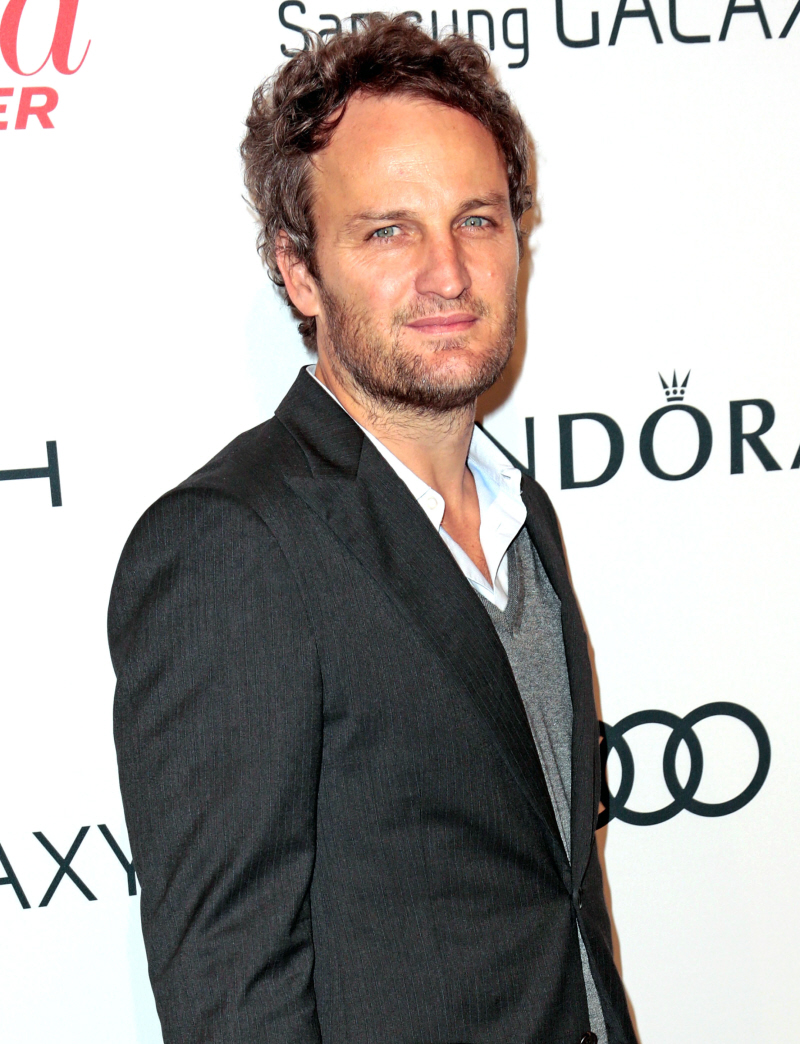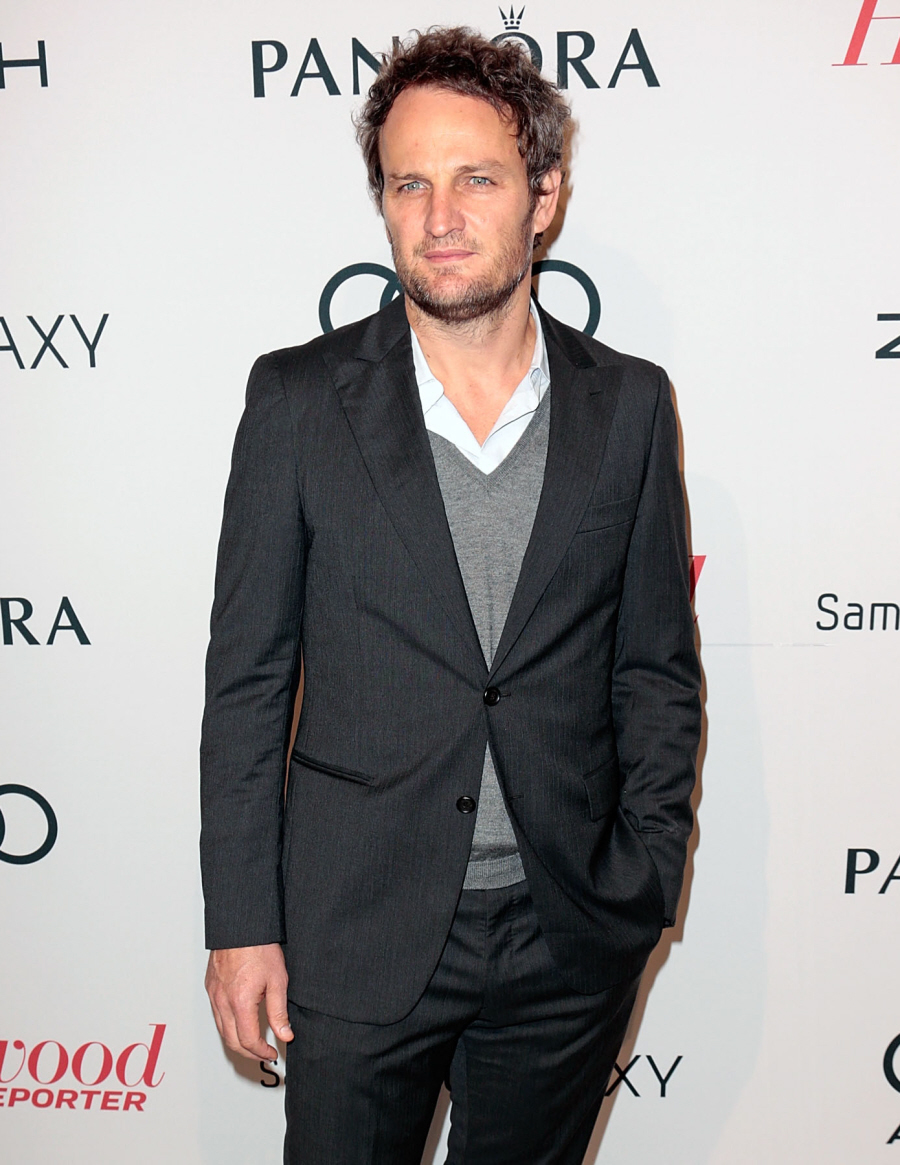 Photos courtesy of WENN.