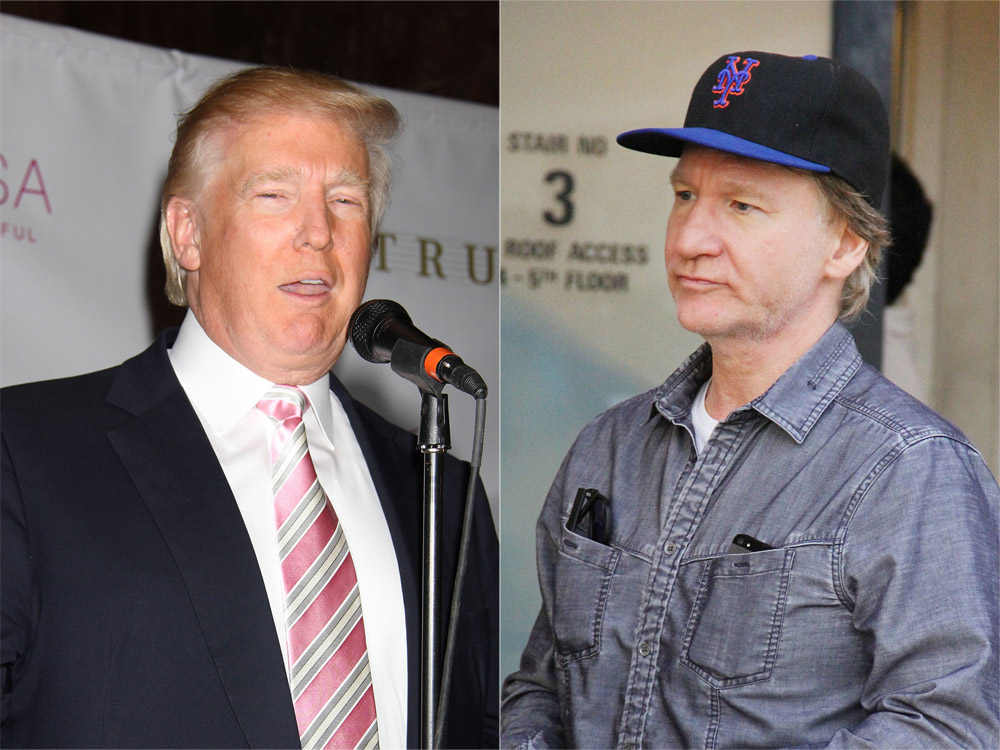 Donald Trump is an a-hole wingnut who is not afraid to let his freak flag fly. We saw him make a bunch of bizarre requests to the sitting President, who wisely ignored him, and we witnessed his hissy fit on Twitter when Obama won re-election recently. Now he's after Bill Maher for a dumb joke Bill made about him. The thing is, The Donald isn't just yelling at Maher and raging like he does with his other enemies (see: Rosie, et al.) he's suing him.
During an appearance on The Tonight Show Bill Maher made a joke, directly mocking and referencing Trump's birther crusade, that "suppose that perhaps Donald Trump had been the spawn of his mother having sex with an orangutan. Because unless he comes up with proof, I'm willing to offer $5 million dollars to Donald Trump… to go to the charity of his choice." It was a goof and not serious, only Trump produced his birth certificate and is now suing Maher for $5 million. So stupid.
Donald Trump isn't one to forget. Or one to overlook the chance for a good publicity stunt.

"Today I sue Bill Maher," Trump told "Fox & Friends" on Monday.

At issue: Last month, Maher made an appearance on Jay Leno's Tonight Show and quipped that Trump must be "the spawn of his mother having sex with an orangutan." Maher was mocking Trump's offer to give $5 million to the charity of Barack Obama's choice if the president released his college paperwork, by saying he would do the same if Trump supplied proof that he is not descended from an ape.

Trump produced his New York birth certificate to Maher within two days of the late-night appearance, but Maher hasn't handed over the $5 million he mentioned.

On Monday, he called in to Fox News' Fox & Friends, announcing the lawsuit. The court documents were filed in L.A. County Superior Court, citing breach of contract.

When it was pointed out that Maher's lawyers will likely say he was only kidding, Trump replied. "He said it with venom. I don't think it was a joke."

Trump said he has an obligation to the charities to try to get the money for them. "Let's see what happens."

As for Maher, his latest tweet seems to be his reponse to it all:

"What?? Really? Hahahahahahahahahahahahahahahahahahahahahahahahahaha"
What the hell is it with Donald Trump and birth certificates? He's got a serious issue. And he should in no way remind us of that ridiculous wager he tried to make with Obama. Instead of letting the headlines about his stupidity stay in the past, Trump is doubling down. He has no sense of humor either. This will get thrown out of court.
Here's a link to a video editorial that shows Maher's remarks. It was obviously not serious. Maher should have said that Trump's dad was an Oompa Loompa though, that would have been more believable.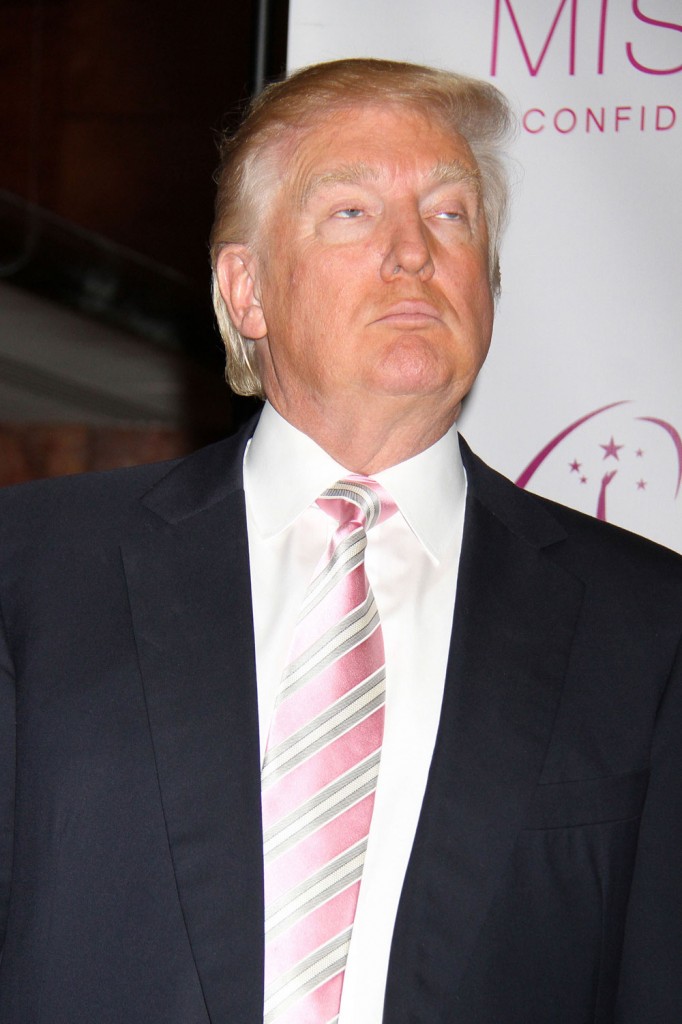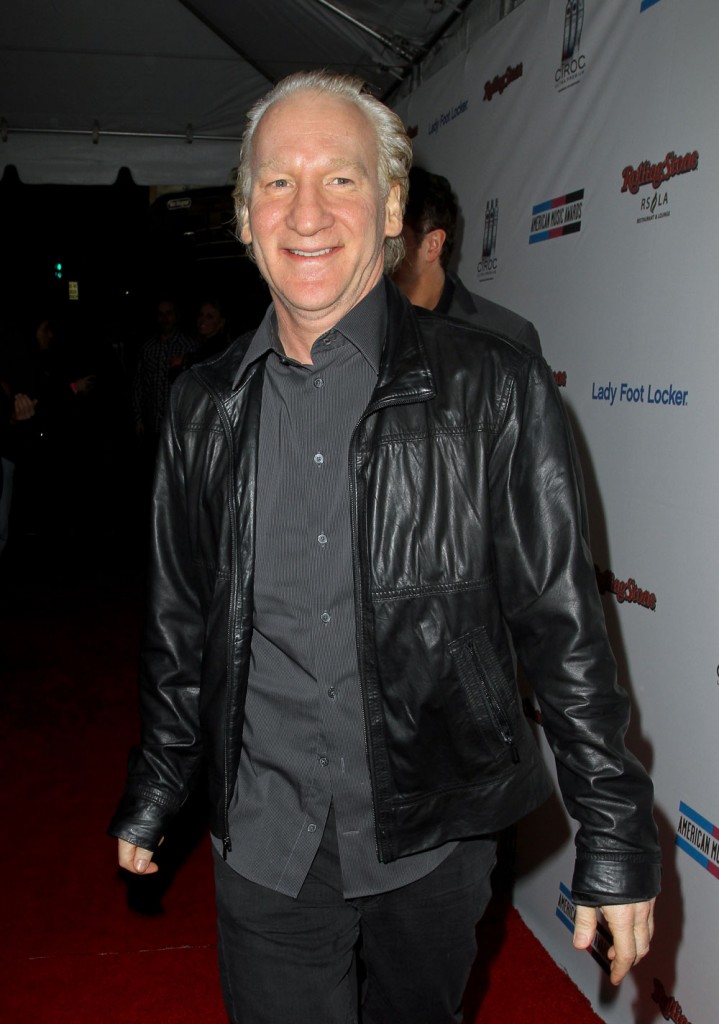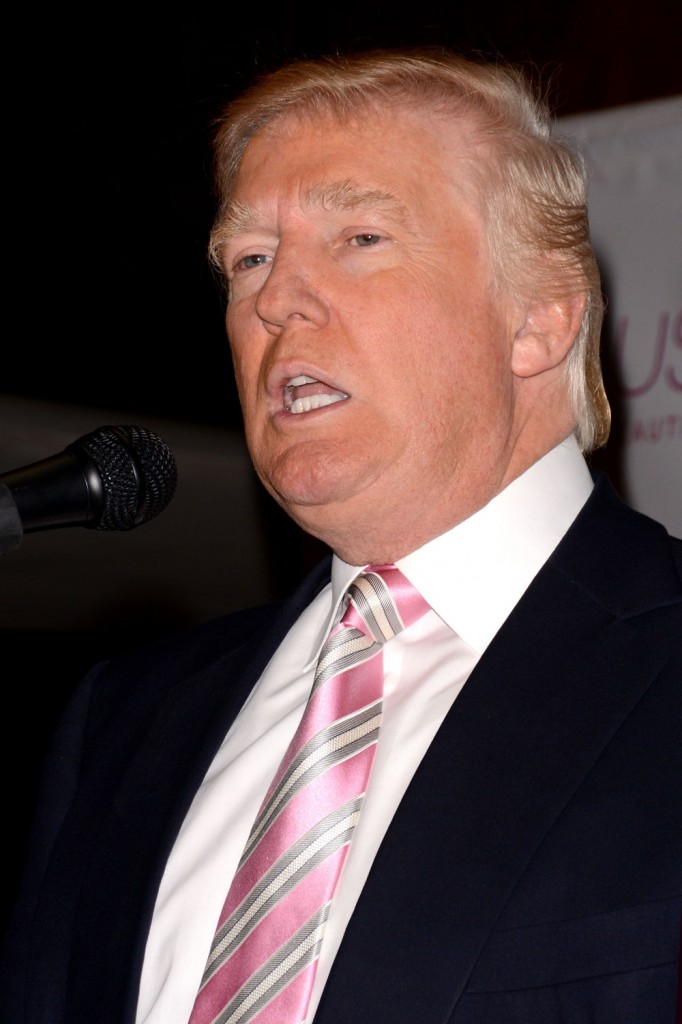 photo credit: WENN.com