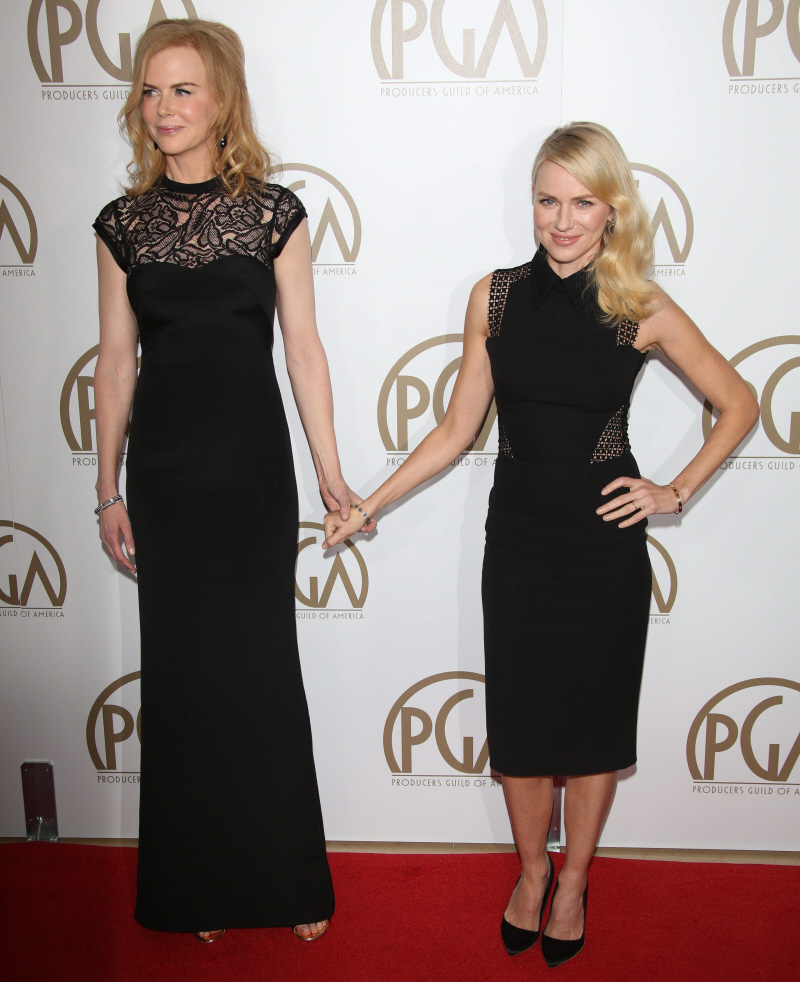 Have you ever idly wondered, "Is Nicole Kidman secretly a Mean Girl?" While Modern Nicole seems to be all about girl-power and finding strength in womanity and having lots of girlfriends… there's always been a nagging suspicion – at least for me! – that Nicole is only pro-Woman when she gets to be the top dog. I get the same feeling about Oprah too, by the way. They're all about empowering women just as long as women know that Oprah and Nicole are at the top of the power heap. So, during this awards season in which Nicole made a big play for an Oscar nomination (for her peeing-on-Efron role in The Paperboy) only to get denied, how does Nicole feel about her Aussie BFF Naomi Watts scoring yet another Best Actress nomination? How many does this make for Naomi? Two Oscar nominations – compared to Nicole's three noms (and one win). So Nicole is still Top Dog. So why the Girl Drama?
Who needs enemies when you have friends like these? Naomi Watts will appear in an upcoming CBS Oscar segment to help with her Oscar campaign for Best Actress in "The Impossible" — and her best frenemy, Nicole Kidman, is refusing to participate.

Producers wanted Kidman to speak in a quick "five-minute" segment set to air on the network before the Academy Awards on Feb. 24. It was in discussion to be filmed with "60 Minutes" correspondent Lara Logan and focuses on Watts' dramatic turn in "The Impossible."

"She declined," snipes our insider. "Clearly she's not inclined to help her friend because she's jealous she's not in this year's Oscar's spotlight."

Kidman was a Supporting Actress nominee for her role in "The Paperboy" at the Screen Actors Guild awards in January, while Watts also gained a nod there for Leading Actress. Neither stunner took home the award, however, losing to Anne Hathaway and Jennifer Lawrence, respectively.

While an insider close to Kidman insists that the reason she couldn't plug her pal on "60 Minutes" had nothing to do with a case of sour grapes, producers aren't buying it. "She couldn't do it because of her schedule," says the source. "It was a last-minute thing. Nicole and Naomi are best friends."

But the source also took a swipe at Watts, saying that without Kidman, the segment is no longer important: "Not sure of the length or importance of it now without Nicole agreeing to it."

Our original insider with knowledge of the segment isn't backing down, however. "It was a 'no' right off the bat [for Nicole.] She could have made time if it was a priority," says the source.

The two Aussie actresses, who walked the red carpet arm in arm, wearing similar black dresses, at the recent Producers Guild of America Awards, certainly seemed to have put on a united front.

"We've been looking for a movie to do together for a long time now. But both of us have … picky tastes. It has to be the right thing," Watts told E! last week. They acted together in the 1991 film "Flirting." "Somebody think of something, please!" Kidman jokingly pleaded to E!.

Both just finished films as two of the world's most famous women. Kidman will star as Grace Kelly in "Grace of Monaco"; Watts will appear as the princess in "Diana."

A spokeswoman for Kidman declined to comment. A spokesman for Watts did not return a request for comment by deadline.
Ugh, I forgot that both Nicole and Naomi are doing those high-profile bio-pics. I think both of those films are going to suck. Botox McGee playing Princess Grace? NO. Naomi as Princess Diana? NO. As for the Lady Feud… I don't know. I'm sure it was something that Nicole could have easily made time for, but I also wonder if Naomi's people are behind this report, and if it's the smartest move? It sounds so whiny! Call me naïve, but I do think Nicole wants her friend to succeed and have a great career… just not as great as Nicole's.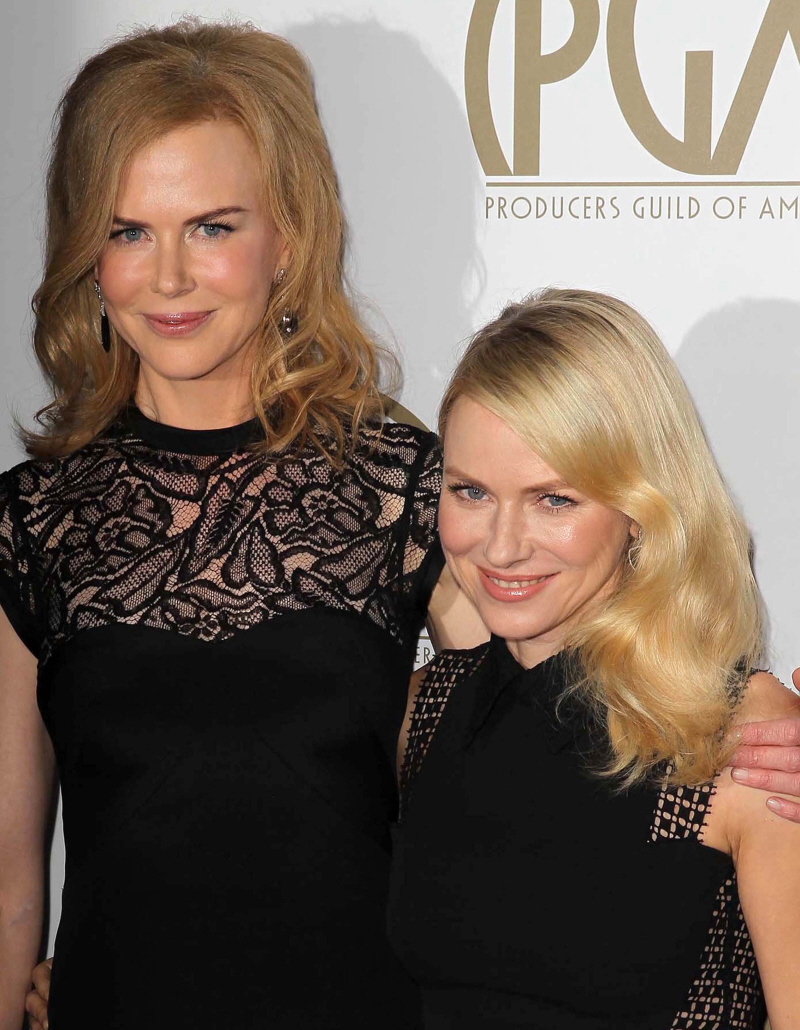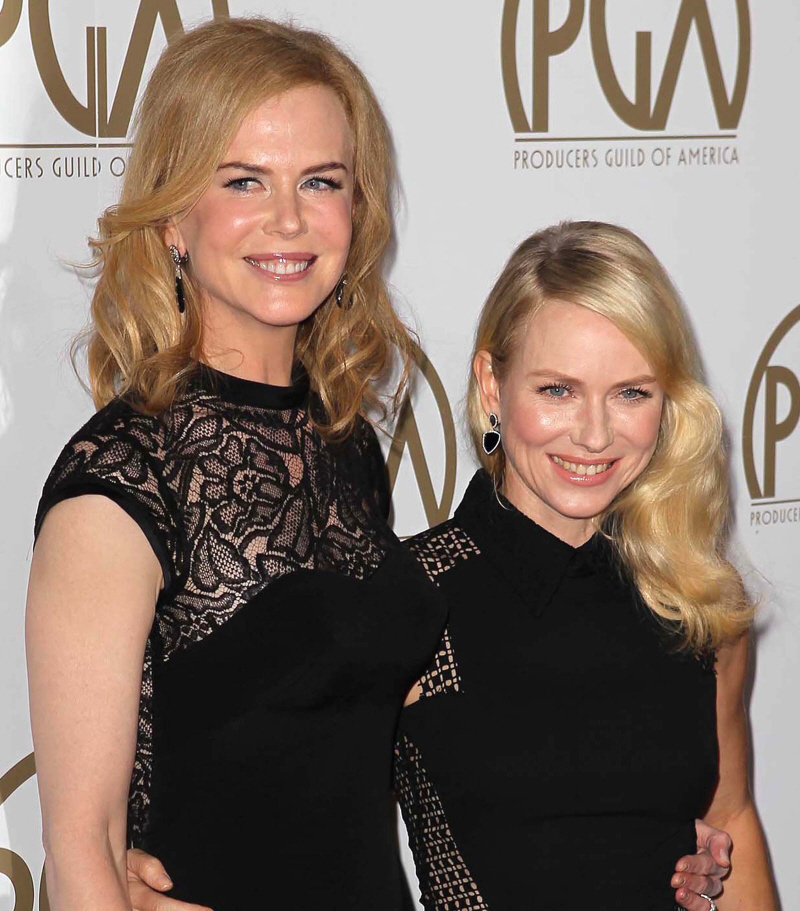 Photos courtesy of WENN.