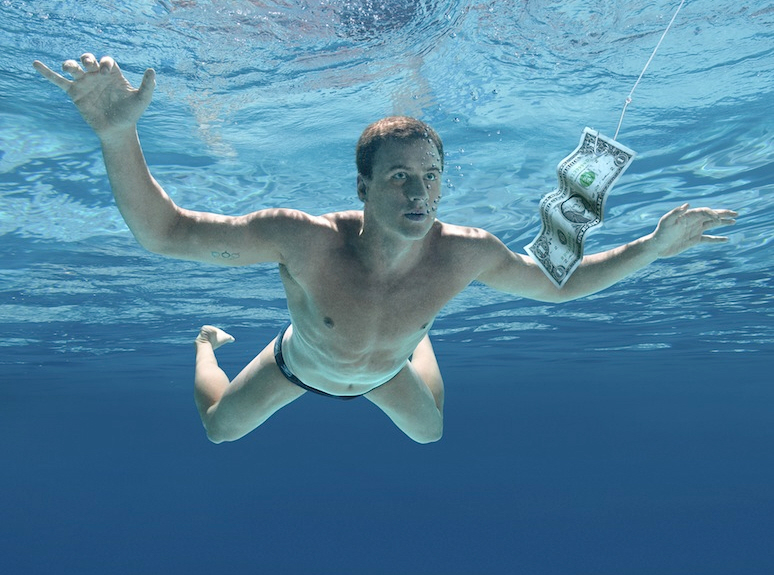 Ryan Lochte is featured in the new issue of ESPN The Magazine. Apparently, the theme of the "Music Issue" is getting star athletes to dress up like rock stars. And Lochte was chosen to recreate Nirvana's iconic Nevermind album cover. There's a lot of shade to be thrown, of course, but what's hilarious is that even legit outlets have no qualms about being the first ones to shade. USA Today released the first excerpts from Lochte's interview, and it's just… magic!!!
Ryan Lochte will recreate Nirvana's iconic Nevermind cover for ESPN The Magazine's upcoming music issue. It will feature the same blank stare and dangling dollar bill, but feature a Speedo-wearing grown man instead of a naked baby. And instead of generation-defining music, the inside will feature advertisements for Red Bull.

Lochte's cover comes out this week, but ESPN has released a preview in which the gold-medal swimmer says the following things:

– "Iconic Nirc-vana"

– "The cover is definitely global, brah."

– "If you look at the baby, he's definitely happy in the water. And that's what I am."

– "He's chasing after a dollar bill. So he's always on the grind."

– "Trying to perfect the perfect the shot in the water was kinda easy for me. Just because I spend about four hours a day, every day of my life, in the water."

– "Usually when I go swimming, I have goggles on. So when I didn't have my goggles on for this shoot my eyes were definitely burning."

– [Blinks five times in two seconds] "Am I blinking a lot, cause I feel like it."

– "Hopefully everyone's reaction when they see it, they'll be like, daang, look at that guy. I honestly think I nailed the shot."
"The cover is definitely global, brah." JEAH BRAH!! But honestly, I think my favorite quote is "He's chasing after a dollar bill. So he's always on the grind." JEAH FOREVER. I go back and forth about Lochte – is he a sweet-natured douchebag who is basically harmless, so yelling at him is like kicking a puppy? Or is he a mean-spirited d-bag who deserves to be criticized because he's such an ignorant ass? I can't figure it out.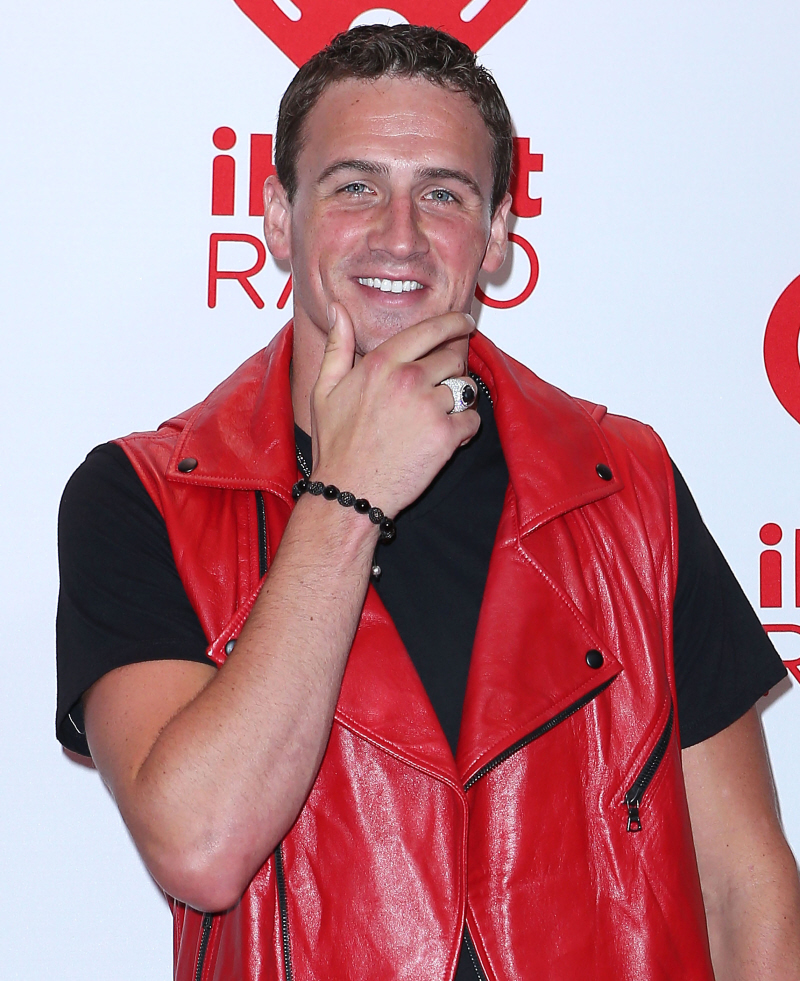 Photos courtesy of WENN.