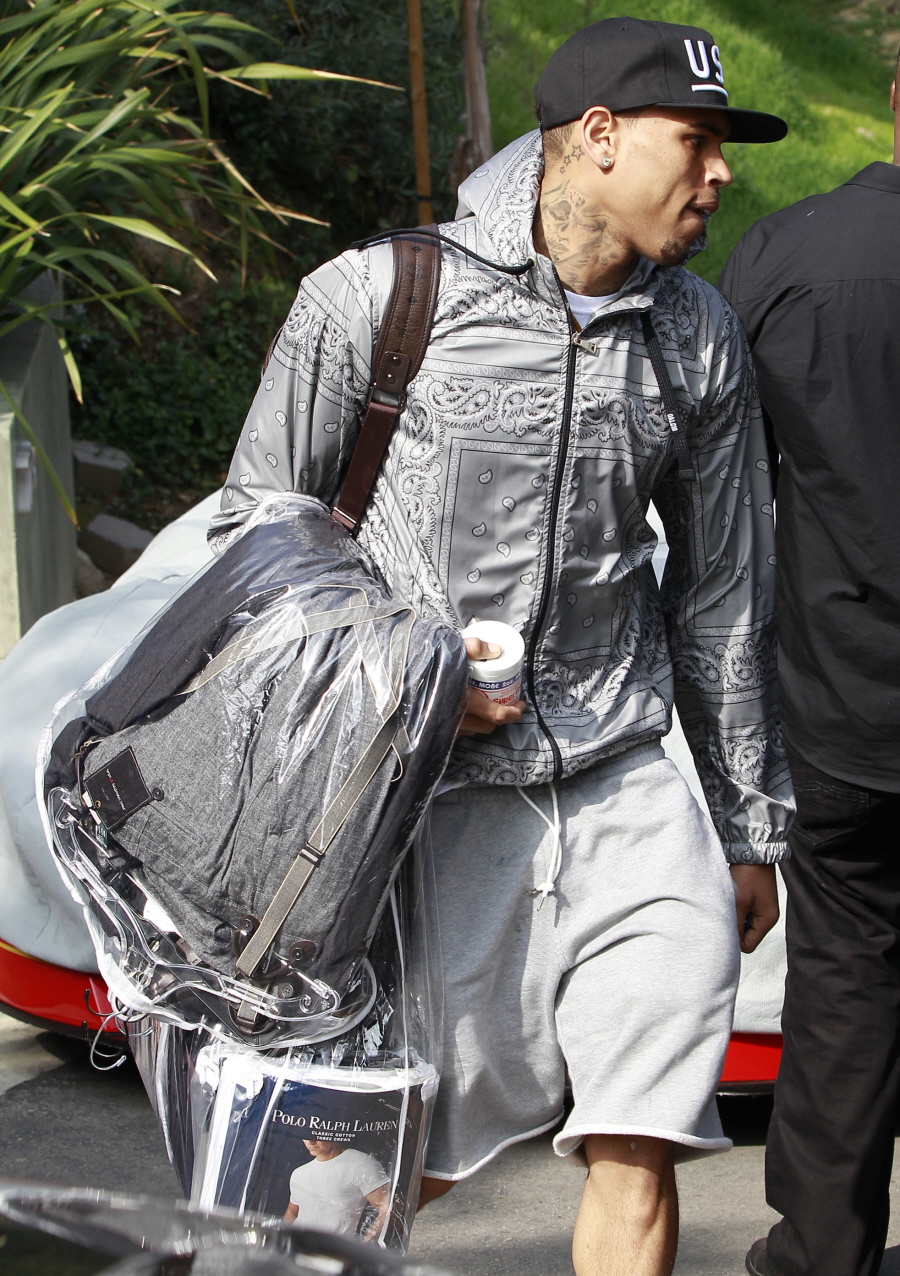 As we discussed yesterday, Chris Brown is in the midst of some legal drama regarding his 2009 probation for trying to kill his then-girlfriend Rihanna. Rihanna came with Chris to court yesterday for some kind of hearing regarding his probation. Reportedly, prosecutors now believe that Chris is in blatant violation of his probation because he lied about his community service, and because he's had violent incidents since 2009. Anyway, because of the decongestants, I'm having a hard time understanding what exactly happened during yesterday's hearing:
The most shocking development yet in the Chris Brown probation saga … HE SHOWED UP TO COURT TODAY WITH RIHANNA!!!! Brown — and the woman he was convicted of beating in 2009 — arrived to the L.A. Courthouse together Wednesday afternoon where Chris faced allegations that he lied about completing his community service.

Rihanna sat quietly in the gallery with Chris' mom as Brown and his lawyer Mark Geragos told the judge the singer did nothing wrong.

As we first reported, prosecutors believe Chris participated in a scheme to DUPE the court by getting Virginia officials to say he completed service at a day care center that he never actually performed. But today in court, the judge said he needed more time to review all of the evidence presented by the D.A..– and ordered Brown to meet with his probation officer within 48 hours to discuss the situation.

The judge says he wants to hear from the P.O. after the meeting — and scheduled the next court hearing for April 5.

Brown and Rihanna left the courtroom arm-in-arm — and one person on the scene tell us she smiled at the singer and tried to cheer him up as they left the building. Apparently, it worked … 'cause Brown was all smiles as he was driven out of the courthouse.
So basically everybody had to come into court just so the judge could tell them that everything needs further investigation and people need to talk to people? I think so. As for Rihanna coming to court with him… ugh. I can't.
Meanwhile, did you hear about Chris's alleged Instagram rant two nights ago? Allegedly, Chris ranted and raved and played the victim, and it all sounded authentic and exactly like something Chris would do. Oddly enough, the "rant" was published on an Instagram account called "ChrisRealBrown" which was then disabled after the rant was published. The odd part? Chris's real Instagram account – the one where he publishes his photos and communicates with Rihanna – is "f-ckyopictures". That's the one I always check when I'm writing about Chris. And that one has been disabled too. So, did Chris have two Instagram accounts or was the "ChrisRealBrown" account a fake? Chris's rep says it was fake.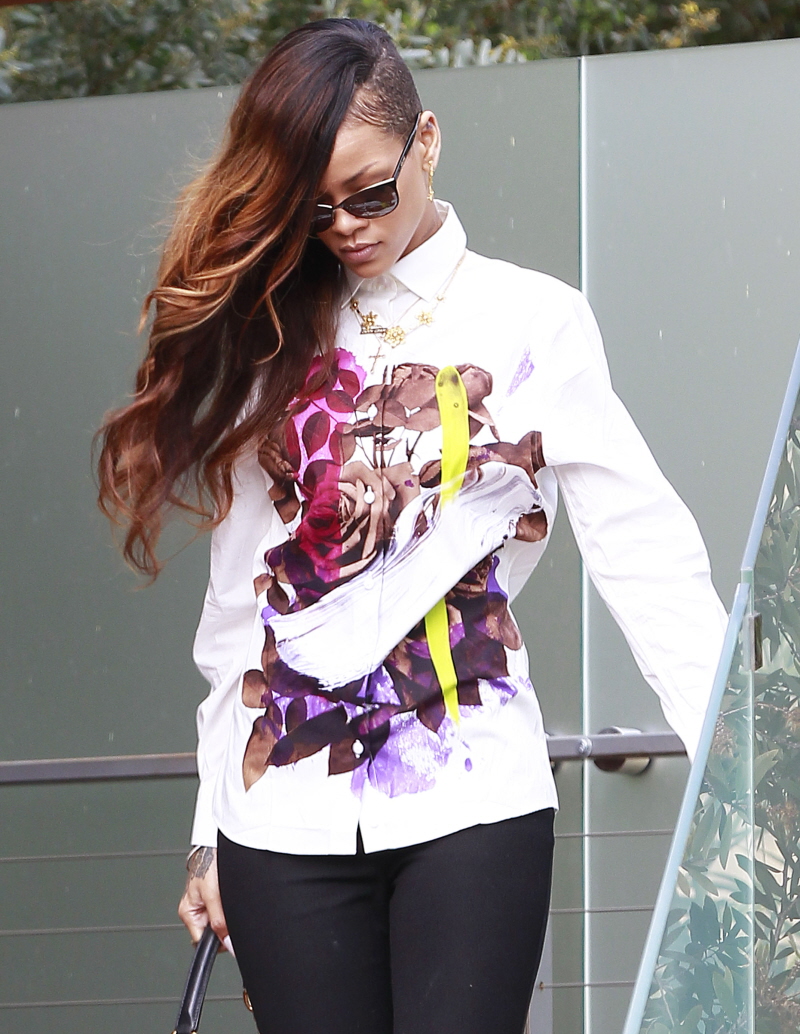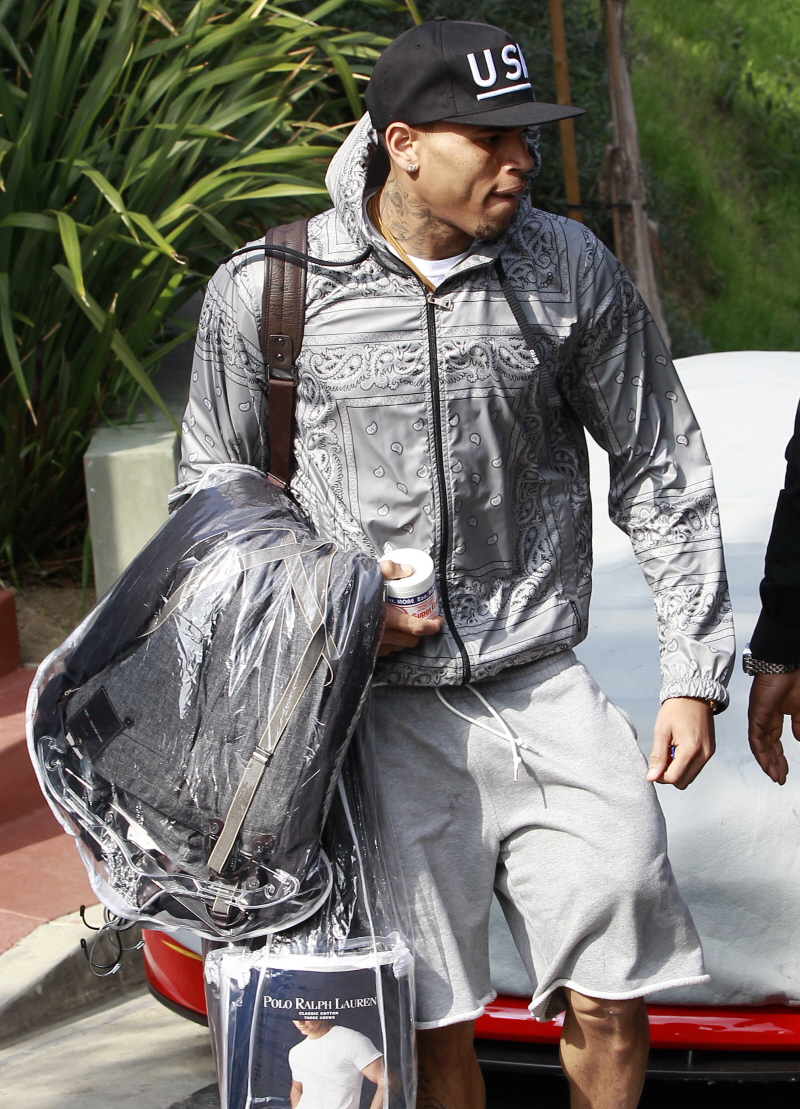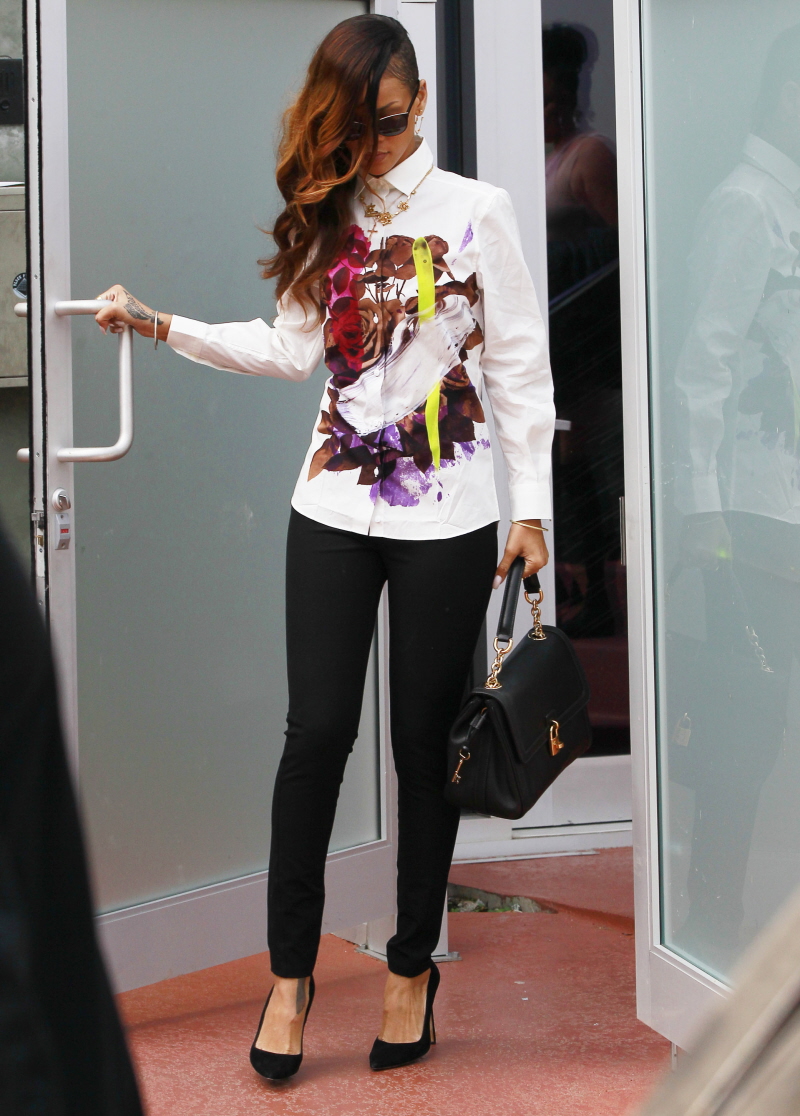 Photos courtesy of Fame/Flynet.