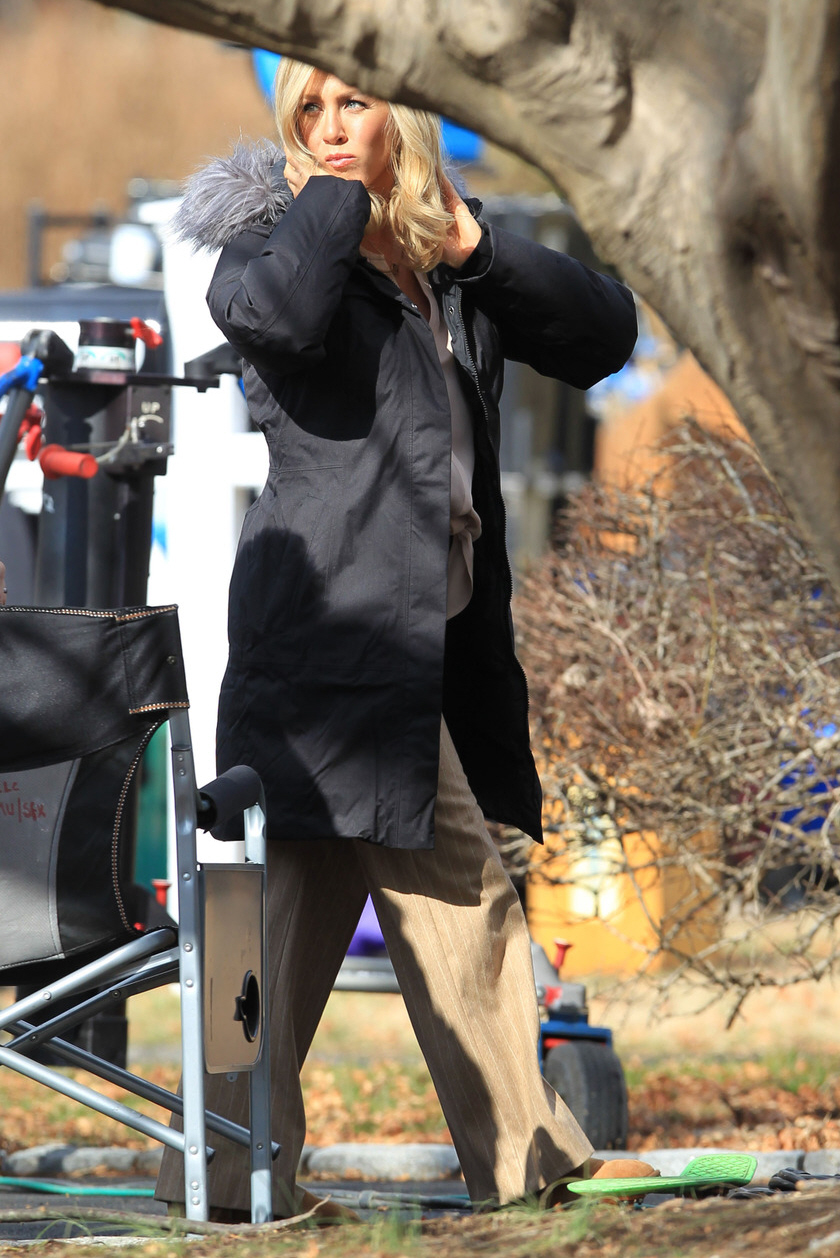 I'm sorry these pics are kind of crappy – you can see better photos of Jennifer Aniston's "new look" here at LaineyGossip. Jennifer has been photographed the past few days in Greenwich, Connecticut (when I was little, I used to pronounce it "Green-witch"), where she has begun her new film The Switch. Obviously, the name of the film will be changed – we already discussed the movie a month ago. It has a good cast – in addition to Aniston, Mos Def, Tim Robbins, John Hawkes and Isla Fisher are all in it too.
There's not much to say except Jennifer looks very blonde. Some sites are calling this a wig, but I'm not quite sure. Is it possible that Jennifer actually changed her hair for a film role? That she would go super-blonde? Hm… it probably IS a wig come to think about it. She would never drastically change her hair at this point.
A little blonde ambition goes a long way! Jennifer Aniston was almost unrecognizable while filming her latest movie, Untitled Elmore Leonard Project, on Tuesday, Feb. 5.

Bundled up against the cold winter weather in a black puffy coat, the actress, who turns 44 on Monday Feb. 11, was photographed on set wearing a bright blonde wig over her world-famous tresses. She topped off the new 'do with a brown beret.

The engaged star — actor Justin Theroux proposed in August 2012 — is currently working through freezing temperatures in Greenwich, Conn., where the movie is shooting, being directed by Daniel Schetcher. The flick follows two career criminals (played by Mos Def and Will Forte) who team up to kidnap a jilted housewife (Aniston) but find their plans thwarted when her husband refuses to pay the ransom and she asks for their help in seeking revenge. Isla Fisher, Tim Robbins, and John Hawkes also star.

The Connecticut set is a far cry from Cabo San Lucas, where the actress and her fiance recently enjoyed a romantic getaway together. (Pals Jimmy Kimmel, Molly McNearney, John Krasinski, and Emily Blunt also joined the holiday vacation.)

"Every day they followed the same routine, with a workout in the morning with Pilates and yoga, followed by tanning time all afternoon," a source told Us of the couple's warm-weather trip. "All Jennifer wanted was to work out, tan, have margaritas, and be with her man."
"All Jennifer wanted was to work out, tan, have margaritas, and be with her man" – they say that like it's vacation-specific. That's all she ever wants! Anyway… blah, whatever. Sources say that Jennifer changed the filming locations for this film to Connecticut so she could be closer to Justin, who I guess is back to staying at his old apartment in NYC? I feel like it's been a while since we've seen a good, gossip-y photo-op from them. Which obviously means she's pregnant, right?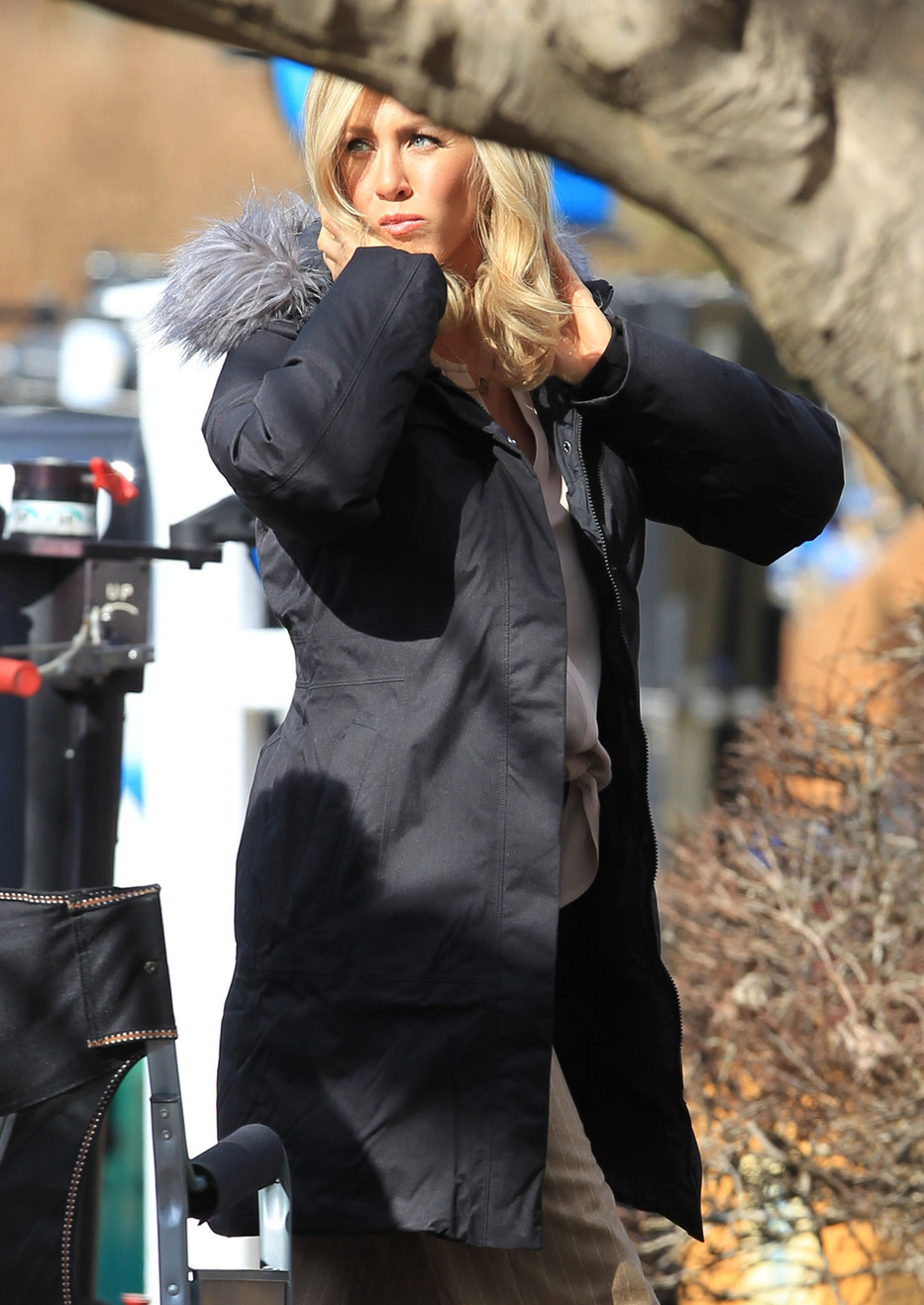 Photos courtesy of Pacific Coast News.