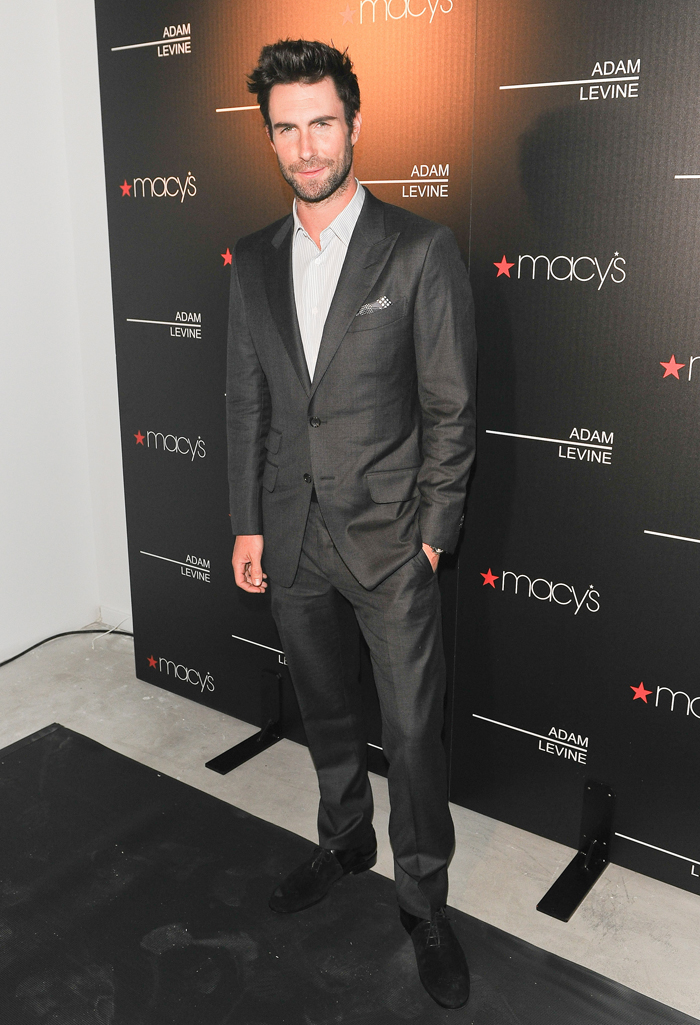 Here's a picture of Adam Levine on Wednesday while launching his new "celebrity fragrance" (eponymously named "Adam Levine") at Macy's. He told E! Online that the scent "smells like sh-t," which is actually rather creative, but I'm guessing the fragrance actually carries high notes of earthy, overinflated ego with a vague undertone of nutty, misunderstood douche. That's just a guess, but I could be wrong.
What's interesting about Adam's latest career move is that, in 2011, he famously tweeted that he wanted to "put an official ban on celebrity fragrances. Punishable by death from this point forward." Now of course, he's revoked his statement since he's looking to cash in on his own stink. Adam still insisted to Us Weekly that "I'm not a fan of celebrity fragrances," but he thinks that his "anti-cologne" is worthy enouh to "compete with Dior." Good luck with that.
In other Levine news, he and Justin Bieber are reportedly at odds with each other. It seems that, according to Star, Adam and his female cousin were attending a yoga class when Biebs joined in to admire all of the downward-dog poses in the room. Then Bieb started hitting on Adam's cousin, and the latter was not pleased with the former's moves: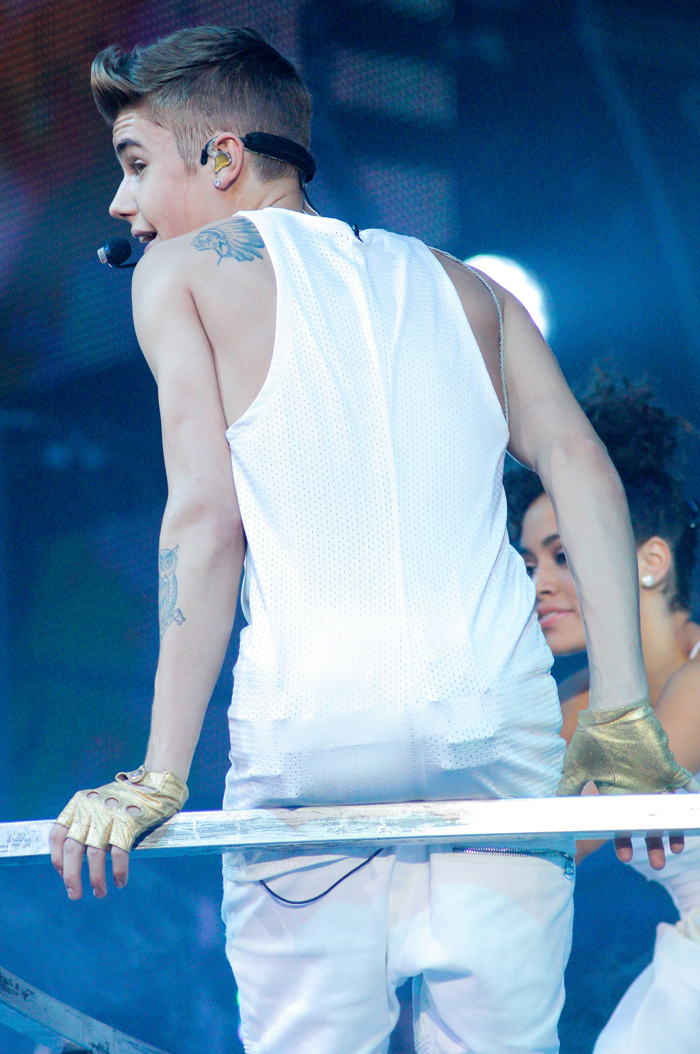 It was a swag smackdown at Equinox Gym in West Hollywood when Adam Levine recently caught Justin Bieber checking out his cousin! "Adam brought his pretty female cousin into the same yoga class that Justin was in, and Justin immediately pulled Adam aside and asked who she was," whispered an eyewitness. "Adam laughed at how forward Justin was and said, 'It's my cousin — you stay away." But the girl-crazy Biebs was undeterred, says Star's spy: "Justin couldn't stop staring at her,and then he ran over and asked for her number. Adam was annoyed and told Justin to back off and be more respectful."

In the end, Justin deferred to the Voice coach. "Clearly, Justin's used to doing what he wants, but Adam put him in his place," says our spy. Seems the young lady dodged a case of Bieber Fever — for now!
[From Star, print edition, February 18. 2013]
You do realize why Adam was so upset about this, right? Because Adam once told Details, that yoga was good for one thing — "Fuuuu-k-ing." One can't really blame Adam for not wanting Biebs to bang his cousin because it takes a douche to know a douche. Myself included.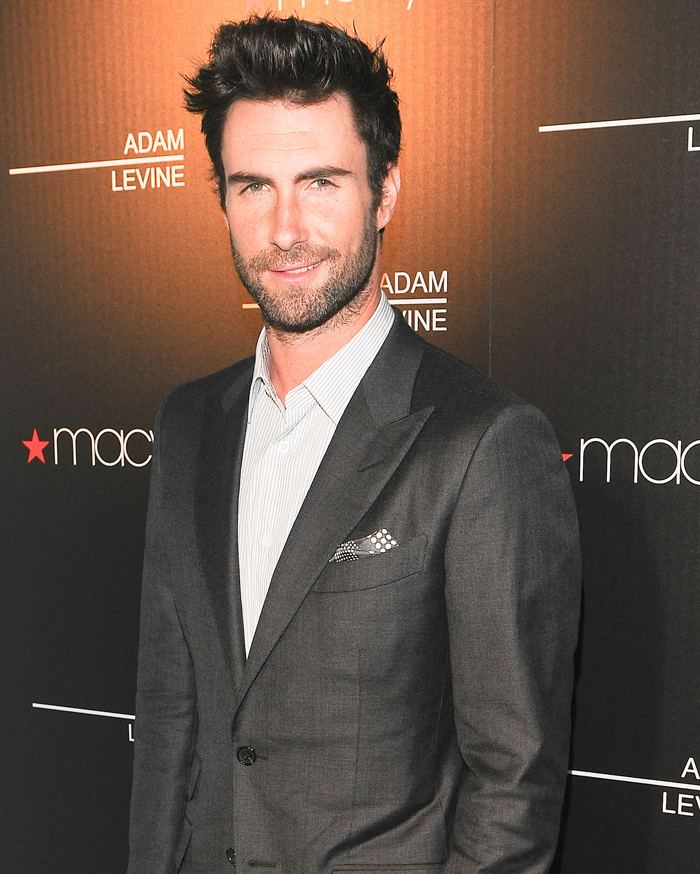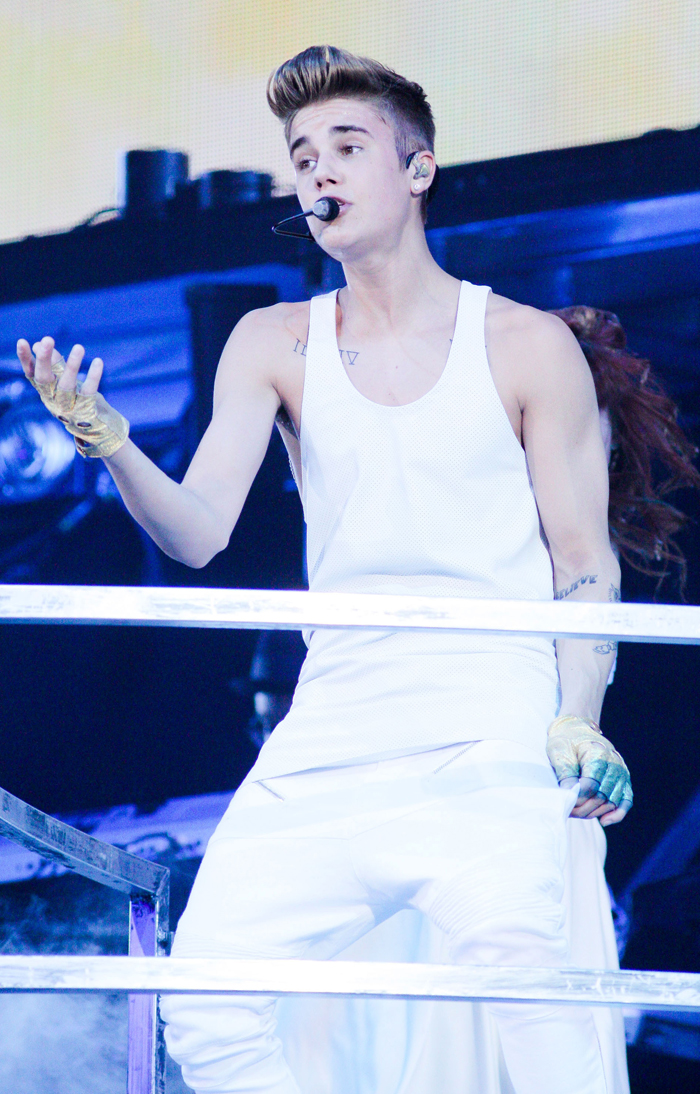 Photos courtesy of WENN