Julianna Margulies feels bad because people are always saying her husband is hot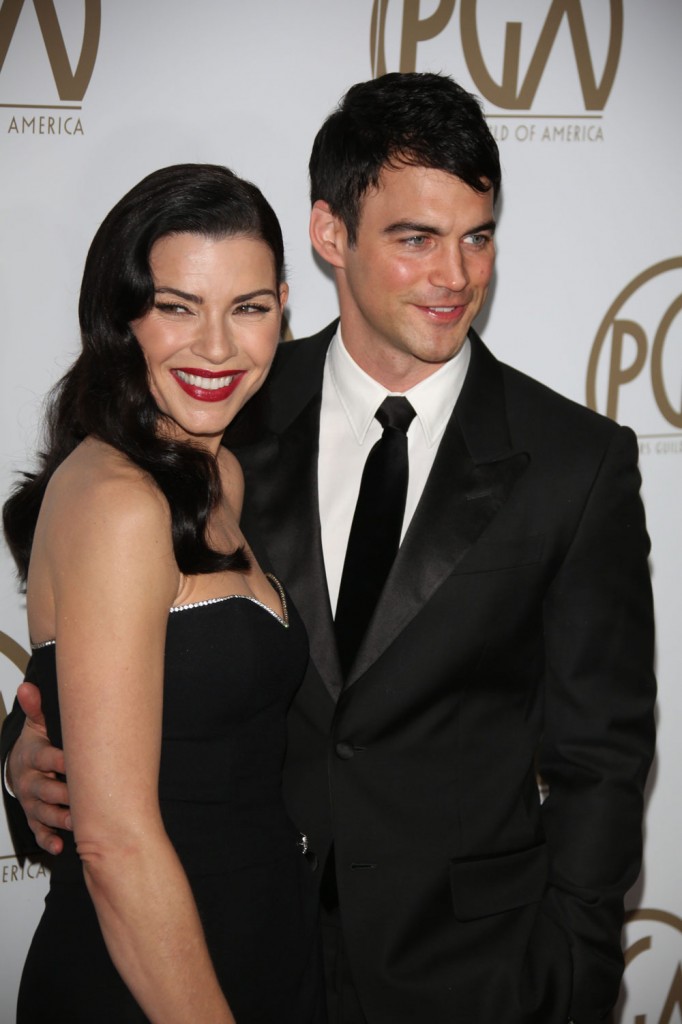 This is just a little throwaway blurb from US Weekly, but it cracked me up since we do it here, too. Julianna Margulies' husband is so pretty-hot that whenever we cover a story on the two of them at an event, we just can't NOT mention it. The guy is lovely. He's the type of dude that you see and do a double-take for while trying not to look obvious. You wait a beat, try to act like you're interested in something else in his general area, and look back. (Why is it that women are so good at this but men are so obvious when they check something out? I've learned to never say to my husband "don't look now, but…" since he looks right at that moment.)
Anyway Julianna wants us to know that people regularly tell her to her face that her husband is incredibly hot. She probably gets flattered, but it's not like she's going to admit that. She said that it makes her "feel bad" since her man is also a lawyer who got his degree from Harvard, and he's not just gorgeous. So is that a humble brag? Yeah, my man is perfection and he's a lawyer too. Here's more, from US:
Julianna Margulies wants to world to know that Keith Lieberthal is more than just a pretty face. "I feel bad because people are like, 'Oh, your husband is so hot,'" the Good Wife star, 46, has sad. "Truth is, he is unbelievably bright."

Not that she can blame too much. When the pair met in 2006, she was drawn to his looks. "I said to him, 'I think you are so handsome,'" she admitted. Once she learned the Harvard-educated lawyer, 40, was Jewish, she was smitten. "It kept getting better!" she's joked.
[From US Weekly, print edition, February 18, 2013]
Aw that's sweet! And these two have that "lookalike" thing going on that I wrote about in that recent post on Leighton Meester and Adam Brody. They just look like they should be together. Gah I'm such a sap.
Julianna and her man are shown at the Producers Guild Awards on 1-26-13 and also at the Primetime Emmy Awards on 9-23-12. She's shown yesterday at an event co-hosted by LEGO at a Barnes and Noble in New York called 'Read, Build, Play.' Those photos are so cute! Credit: WENN.com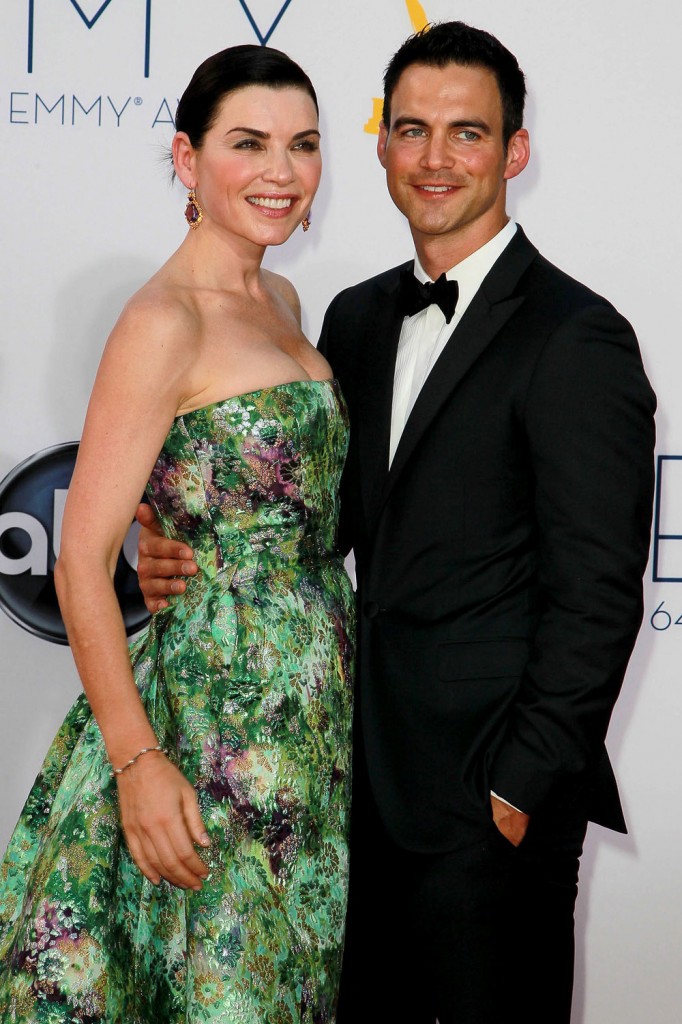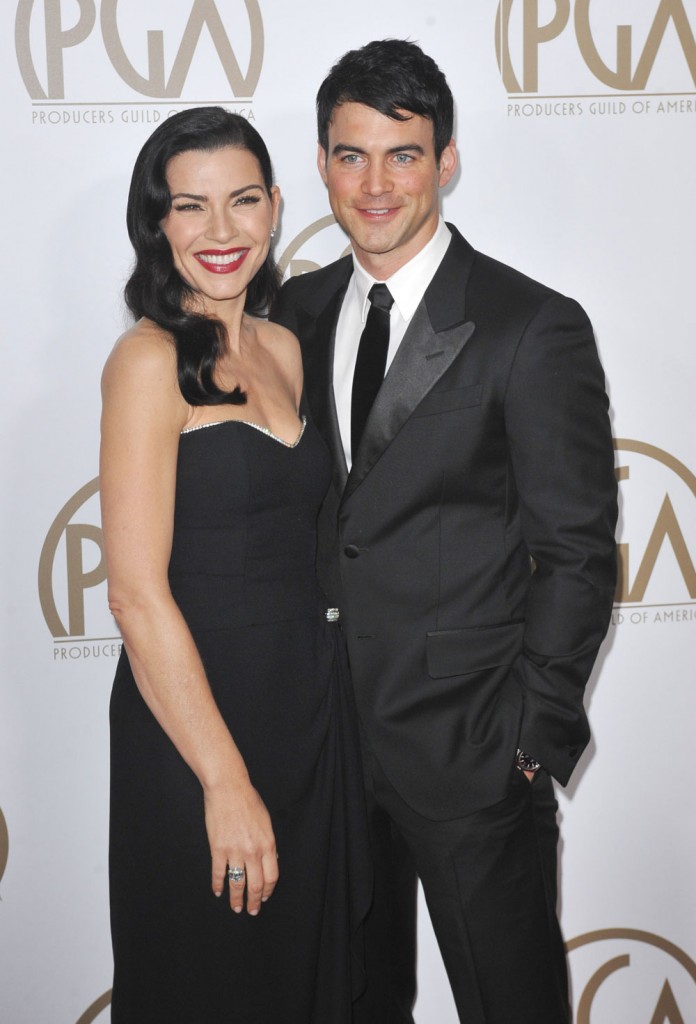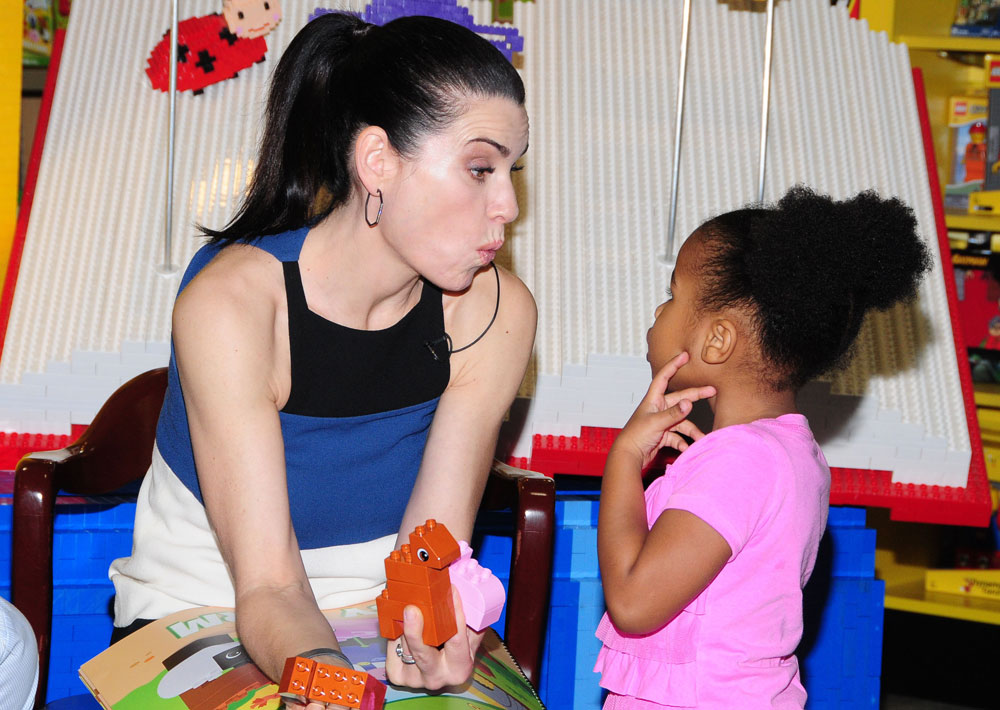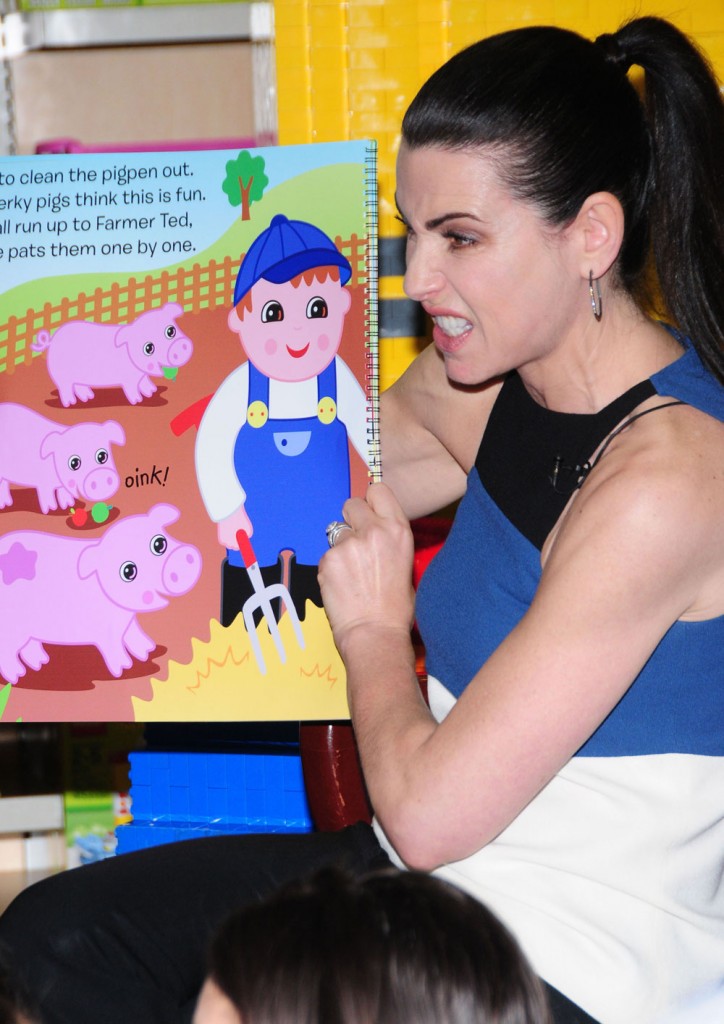 Written by Celebitchy

Posted in Julianna Margulies

- Who butchered the National Anthem? [D-Listed]
- Rob Lowe never ages [Lainey Gossip]
- What is Vanessa Hudgens wearing? [Go Fug Yourself]
- Summer guide to reality TV [Reality Tea]
- Game of Thrones recap [Pajiba]
- Tan Mom's music video [Buzzfeed]
- Amanda Knox is broke [Starcasm]
- Backstage at the Billboard Awards [Popsugar]
- Miley is still stuck in the 90s [Popoholic]
- Blind Items revealed: Adam Levine [CDAN]
- Hugh Hefner bought Crystal Harris a house [Celebslam]
- What happened to Aimee Teegarden? [The Blemish]
45 Responses to "Julianna Margulies feels bad because people are always saying her husband is hot"