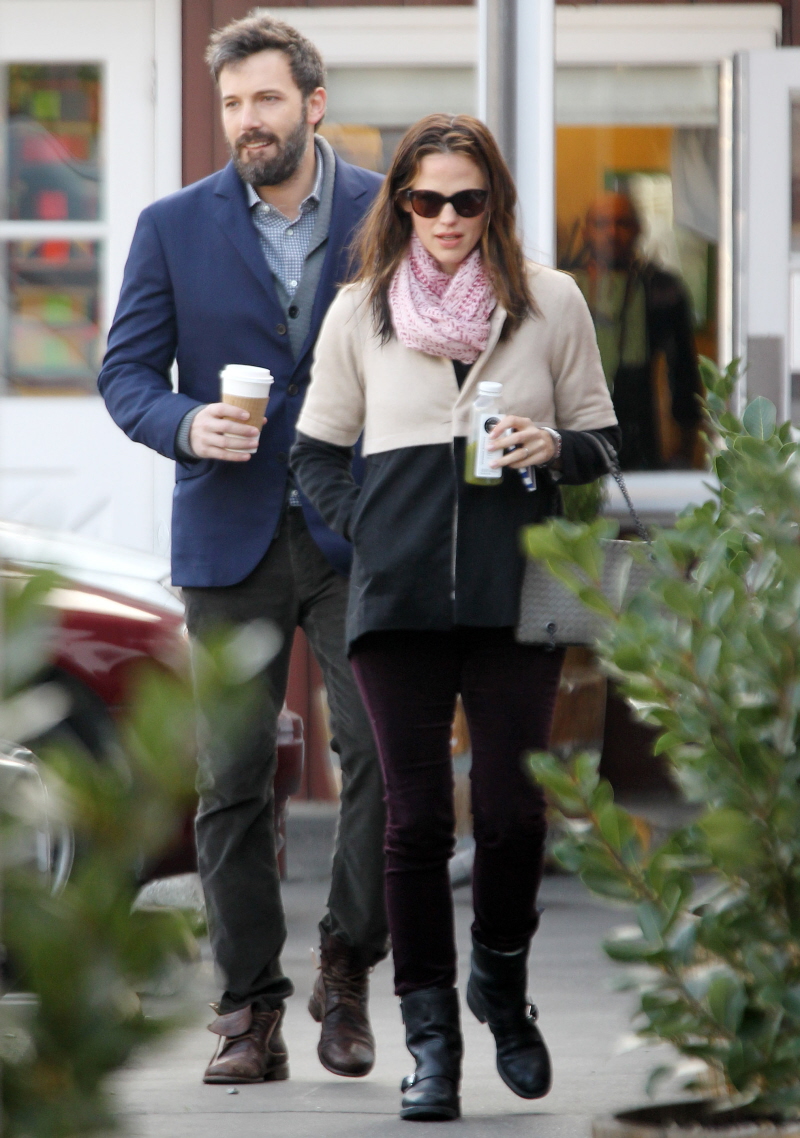 I was going to make a big deal about these photos of Ben Affleck and Jennifer Garner and the Dimple Parade. I thought today was the last day of Oscar voting, like the ballots were due today, and this was Ben and Jen's last big push, last big photo op just to remind Oscar voters that OMG HAPPY FAMILY DIMPLES. But I was wrong – "final balloting" begins today and extends to February 19th (for online voters). We still have 11 days of dimples!!!!!! And after that, Ben turns into a surly pumpkin. After that, no more well-dressed Ben holding hands with his daughters on the daily coffee run. No more Ben smiling sheepishly and winningly for the paparazzi. No more public displays of affection for his wife. After those Oscar ballots are in, Ben will go back to being grumpy and surly and he'll go back to flipping off the paps.
I wonder if Ben is exhausted with all of this happy, dimply family time? I'm not asking that to be rude, I'm still getting used to Ben's about-face. A year ago, it seemed like he could care less about looking like a devoted family man. He had other things to do, he wasn't interested in being a stay-at-home dad.
So, will Ben end up winning at the Oscars? I think it's looking pretty good that Argo will take Best Picture, although there is still a week and a half of hustling left, so you can be sure that Ben and Jen will be out in full force. Incidentally, CB recently saw Argo and she really enjoyed it, although she had the same criticism that I saw from a lot of critics – when Ben is directing himself, he definitely puts himself on camera too often, often to the detriment of the story. So while Argo is a really good movie, Ben still has some issues?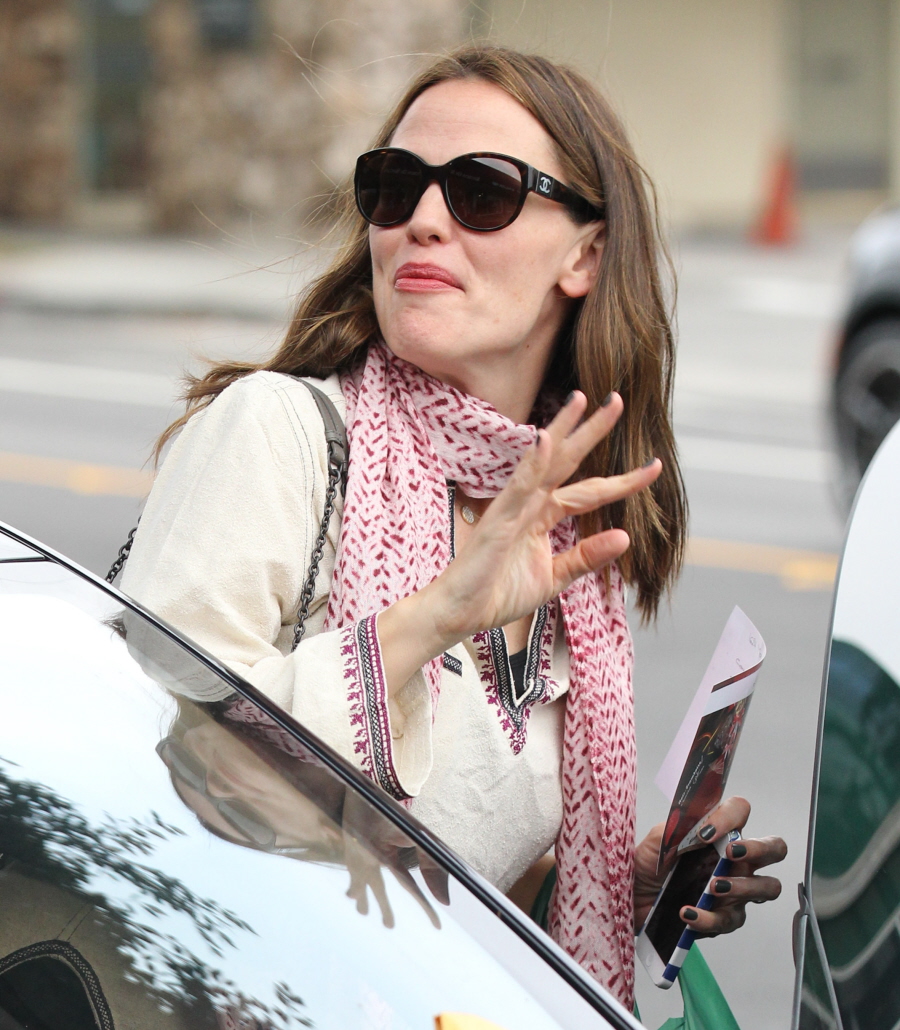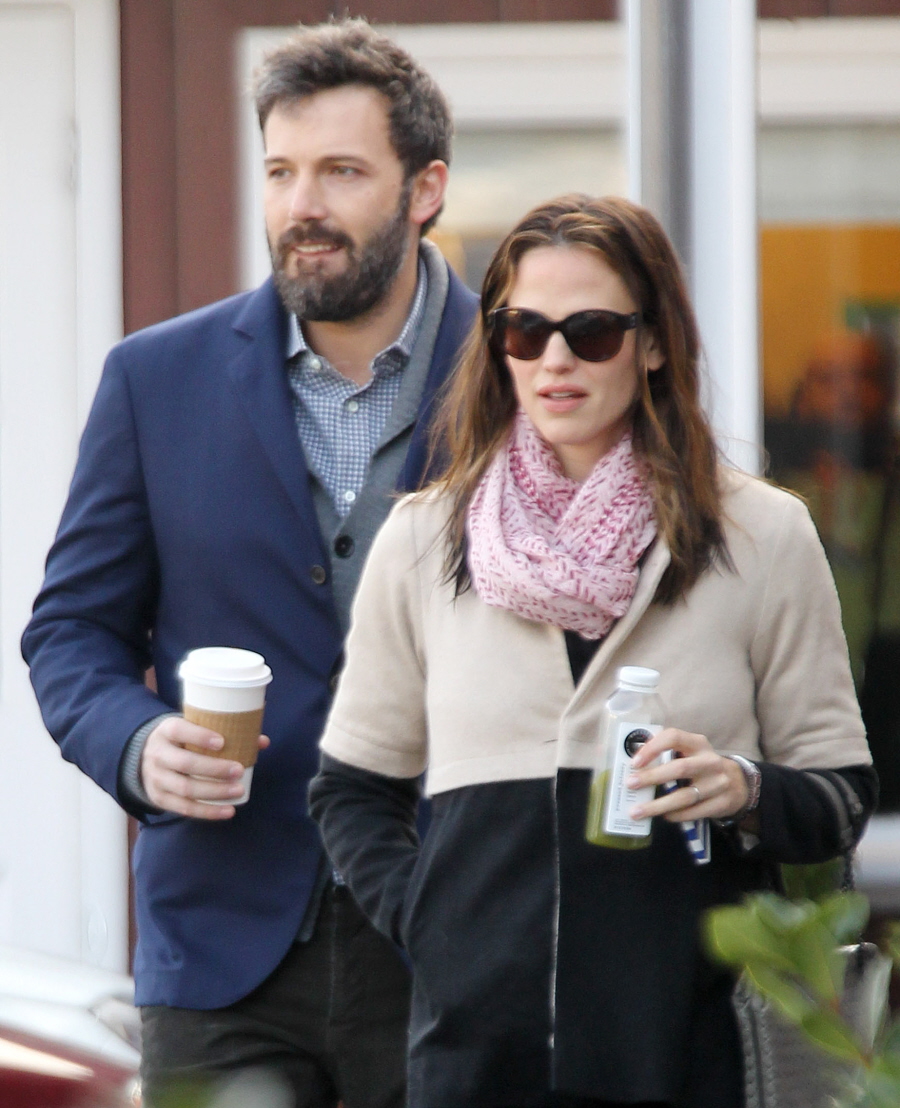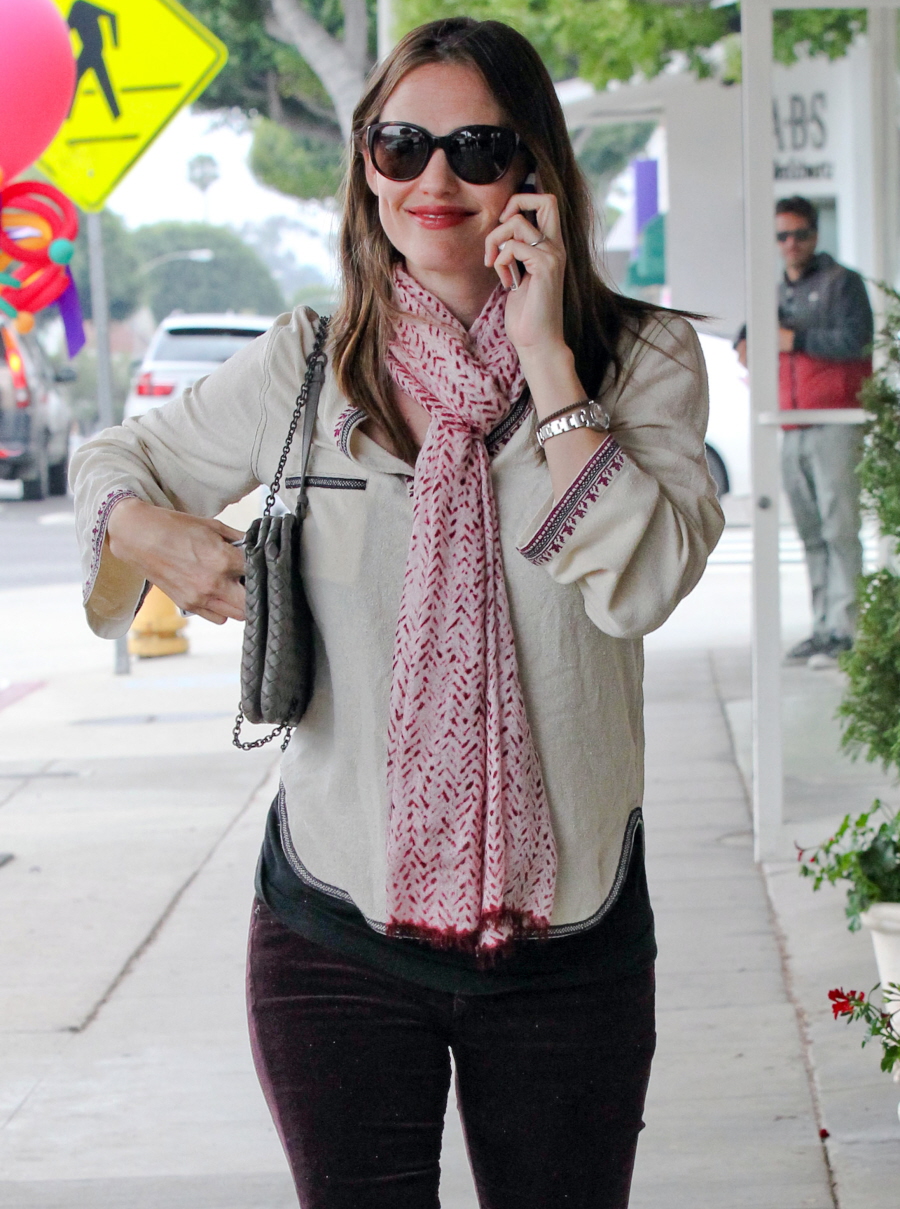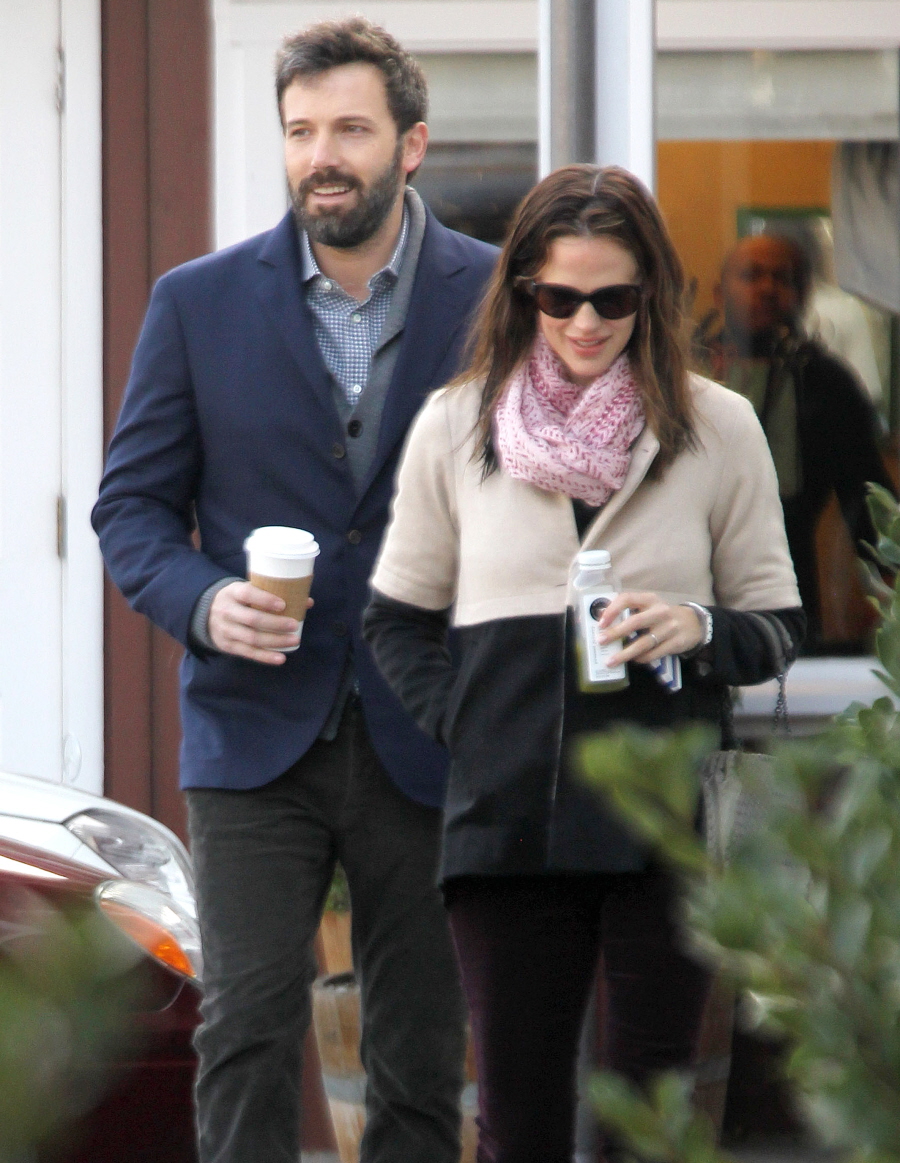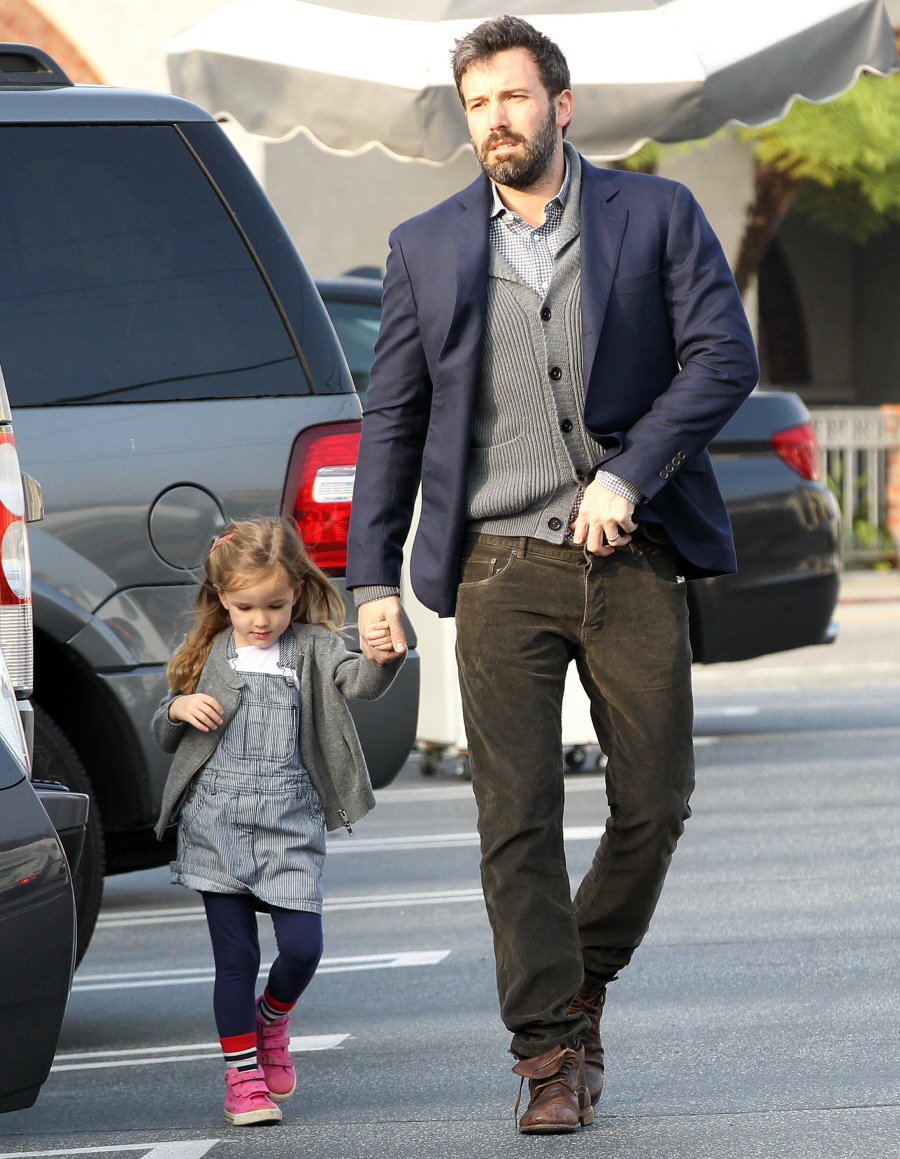 Photos courtesy of Fame/Flynet.