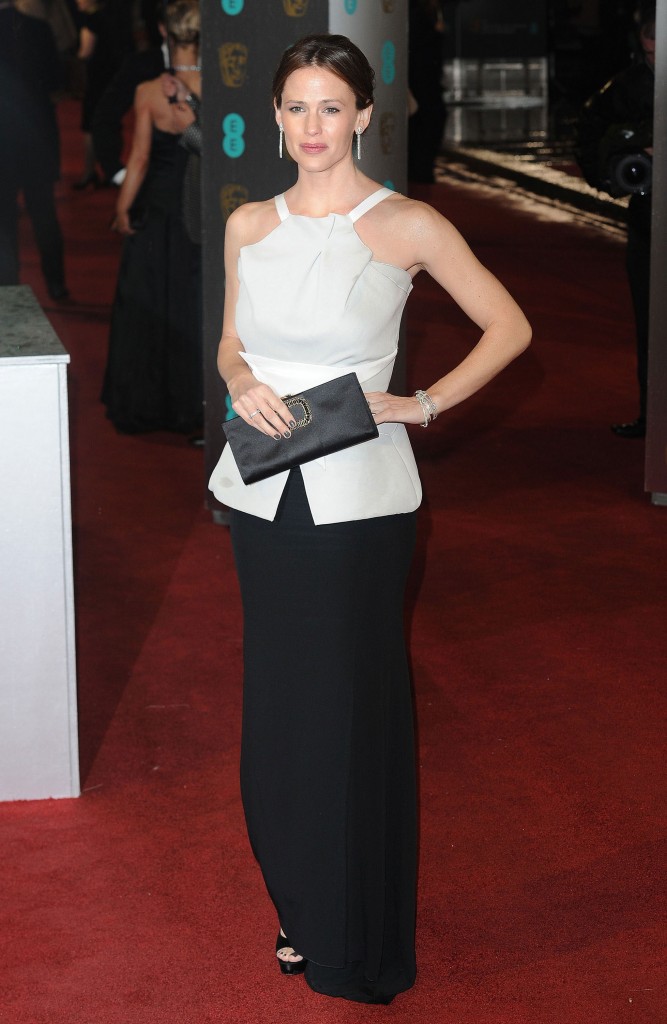 Jennifer Garner supported her husband Ben Affleck at last night's BAFTAs in a snore of a dress by Roland Mouret. She was probably going for classy, and she achieved that look somewhat, but I feel that her styling really dragged the whole look down. Maybe with some more daring hair and bolder makeup this would have worked, but it just looks too staid to me overall. Her makeup artist didn't even fill in her brows and her lashes look non-existent. The black and white color blocking on the gown along with the goofy peplum and v-strap neckline just make it look like she's wearing an apron. (Credit: Kaiser, I wouldn't have come up with that on my own!) Something nice: I love her jewelry, I would wear the hell out of those gorgeous drop earrings, and check out her bracelet.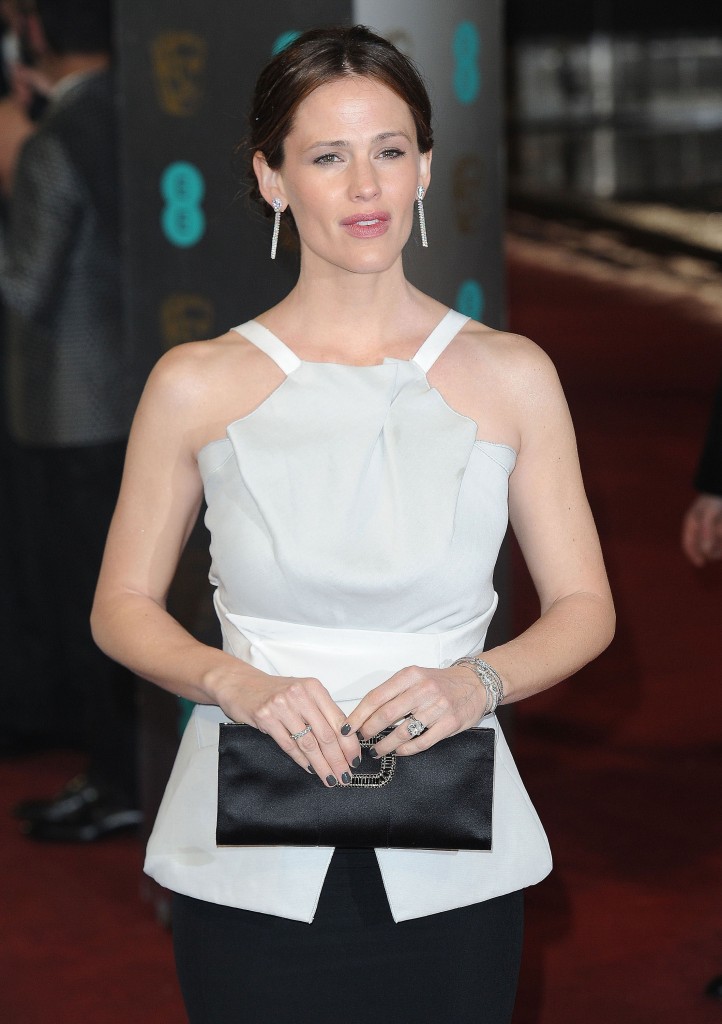 Garner's man Affleck earned best film, best director, and best editing for Argo. (Here's a complete list of winners.) I recently saw the film and while I enjoyed most of it I found myself furiously taking notes wondering how much of it was historically accurate. I guess that doesn't matter if you suspend disbelief, but to me a lot of plot points seemed improbable and they were – just about all the high drama that I questioned turned out to be invented. It's a great movie, though, and an uplifting story of American triumph, with some help from our friendly neighbors to the north. (The Canadians can take way more credit for that rescue than they were given in the movie, btw.)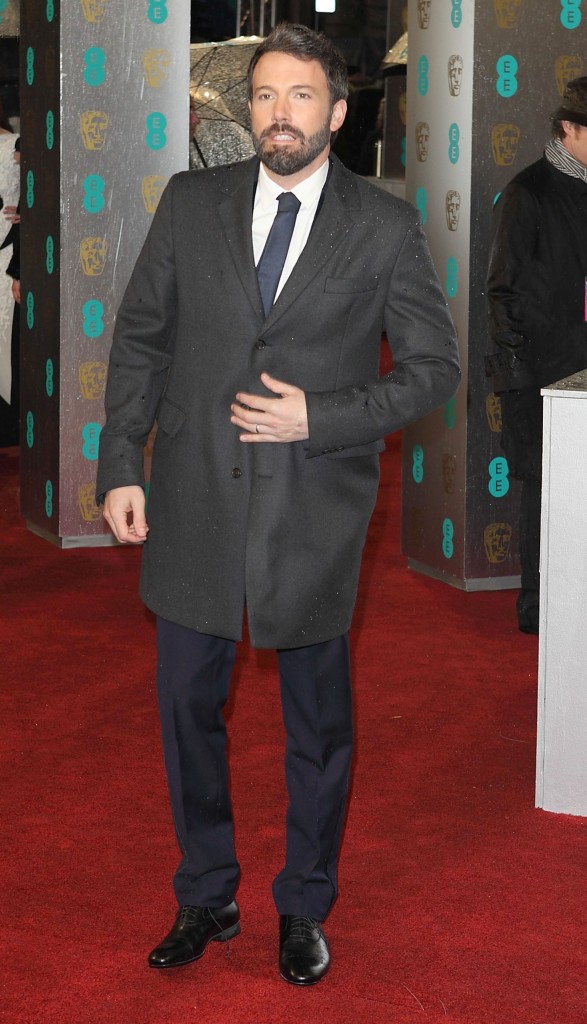 Here's another chick who got it wrong at last night's BAFTAs, British singer Paloma Faith. I'm just adding her here as I want to make fun of her hair. Is that an entire hairpiece or is her own hair worked in there somehow and not just swept up underneath? I just complained about Garner's brows but they could be much worse.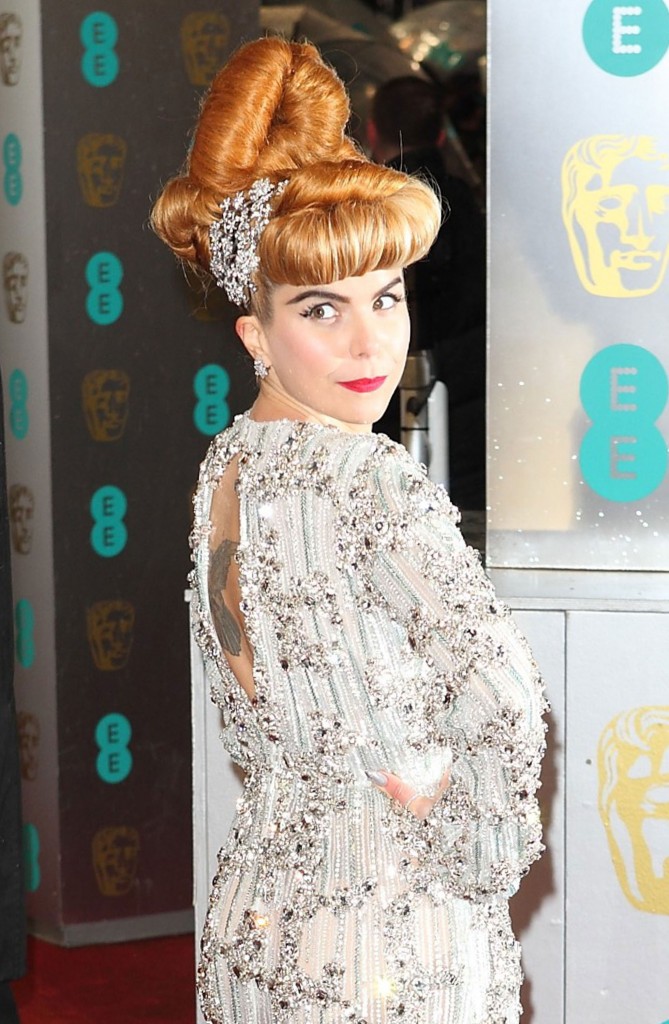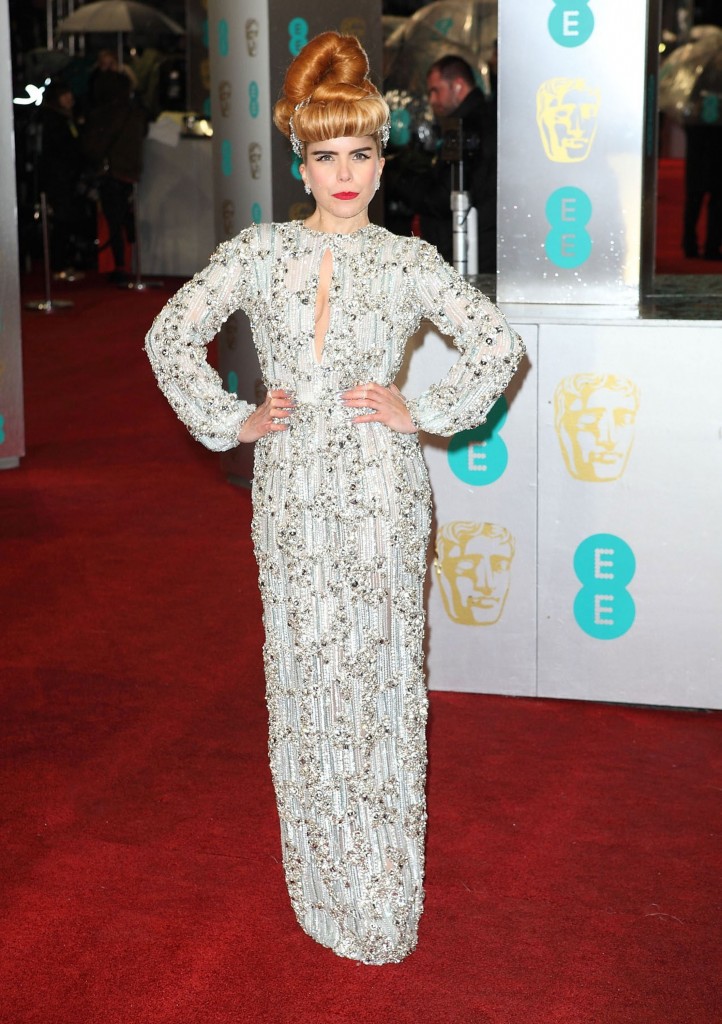 Oh and here are photos of Ben and Jen at a pre-BAFTAs party on Saturday night. The first one below cracked me up. Her hair and makeup look better for this night out than at the BAFTAs.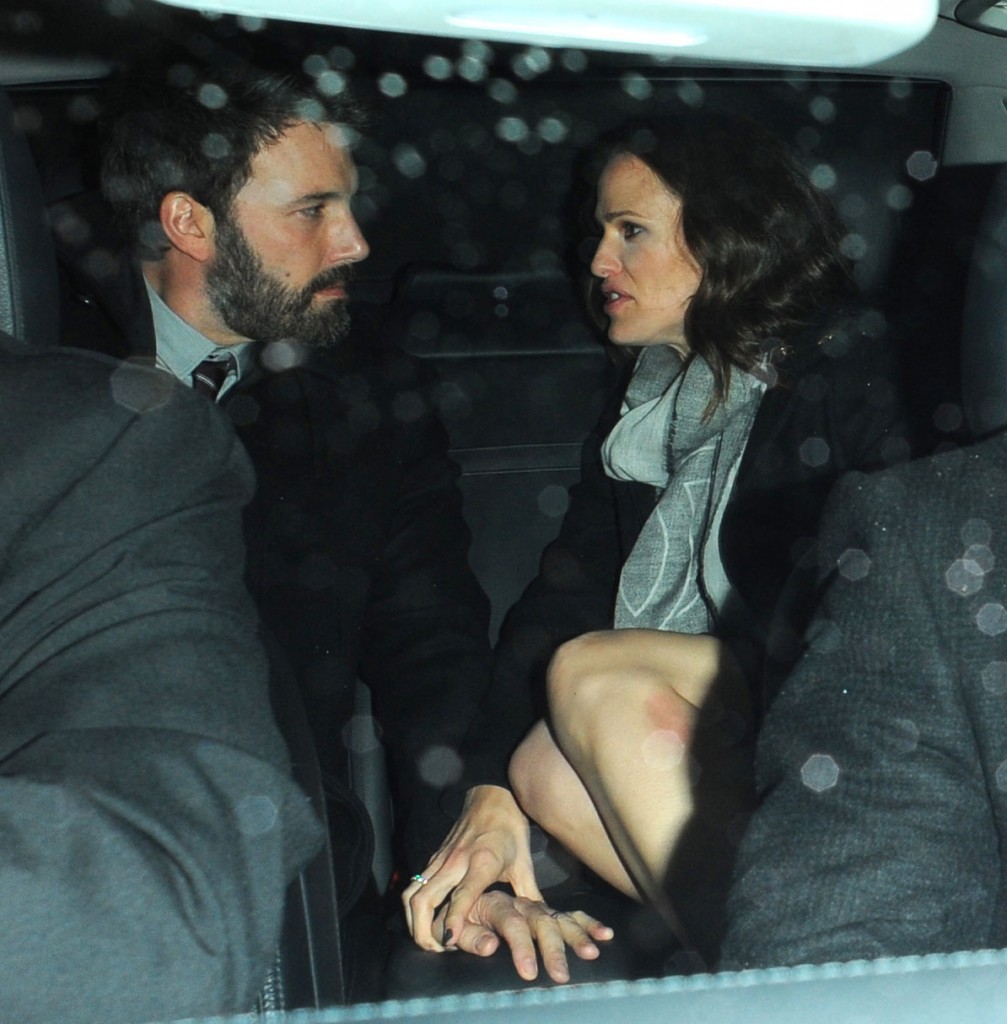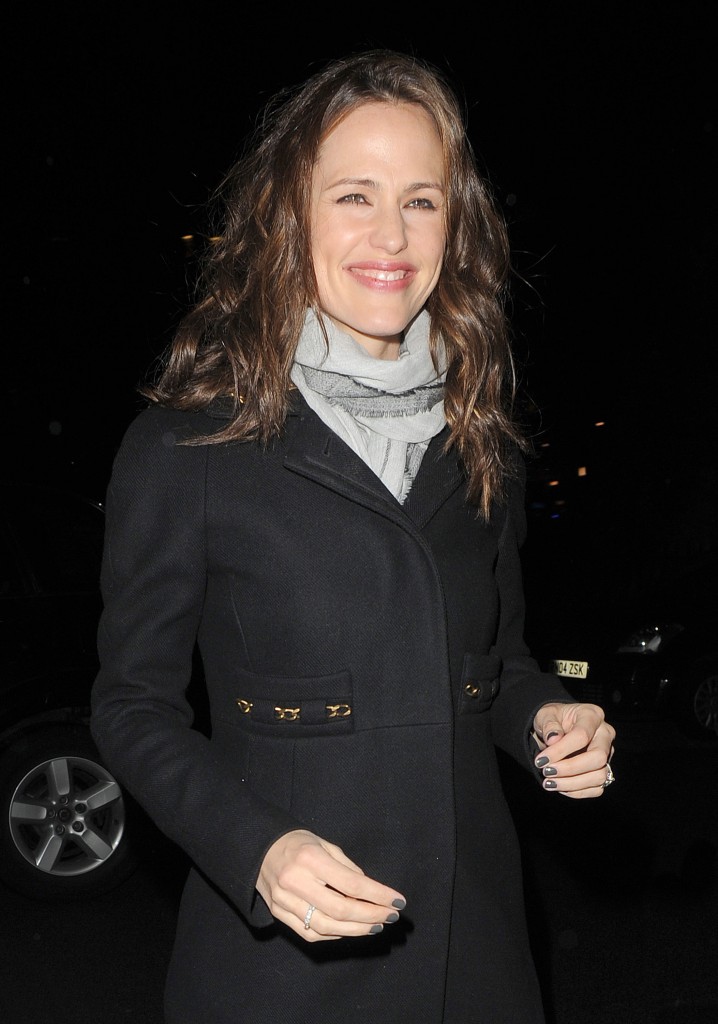 Photo credit: FameFlynet and WENN.com