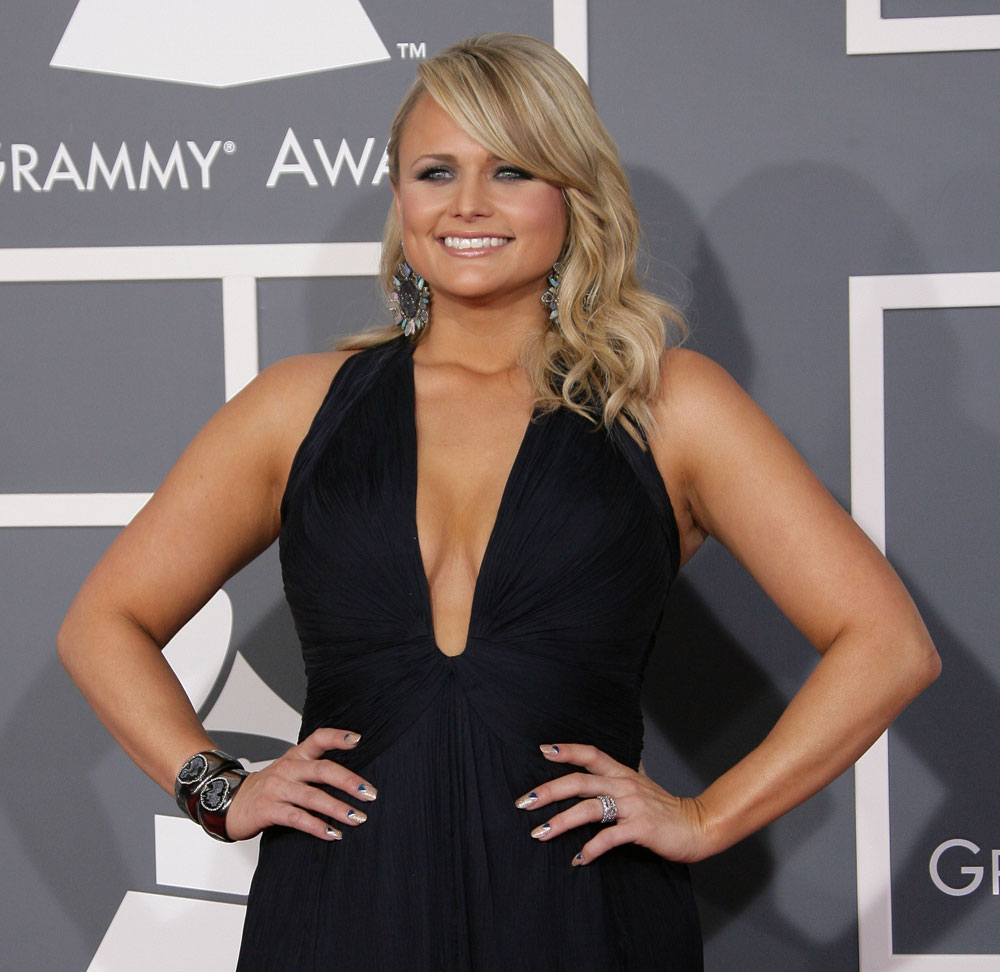 Miranda Lambert was one of the first performers at last night's Grammy Awards, she did a duet with Dierks Bentley of "Home" and "Over You," (video is here and a complete list of winners is here). The audio for the vocals was so low that you could barely hear them. I nded up feeling sorry for her, and it makes me wonder why, with the best audio engineers in the whole damn world, the Grammy Awards can't get the sound perfect for every performance. About 3/4 of the way through the vocals were adjusted to sound clearer, but it was too little too late. Miranda and Dierks got shafted.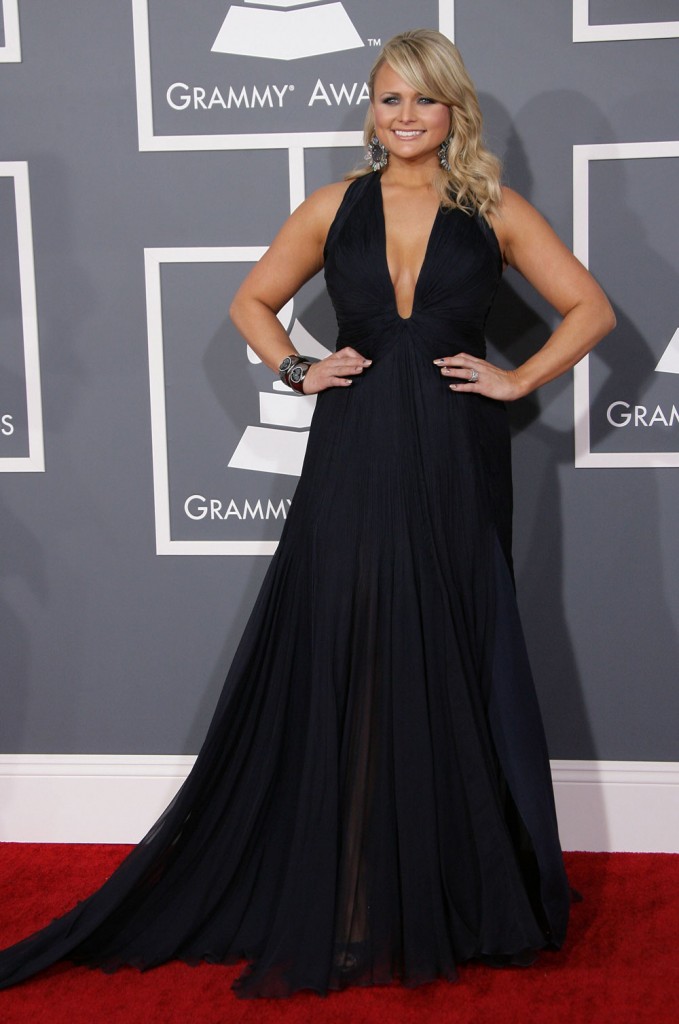 In terms of her fashion, Miranda wore this plunging navy Roberto Cavalli gown on the red carpet that I thought was pretty sexy, if a bit underwhelming. She didn't go with her usual short, sequin look, and reserved that for her performance dress. I really liked her statement earrings and bold cuff bracelets. Her hair and makeup were also very well done. During her interview with Ryan Seacrest, Miranda joked about the letter that went out ahead of the Grammys warning the performers not to show too much skin. She pointed to her cleavage and talked about "puffy skin" being banned, but that part of the letter was clearly about "genitals" not boobs. They also didn't want any nips showing. (See: Rihanna) Oh and Miranda was nominated for Best Country Album, which went to Zac Brown Band for Uncaged.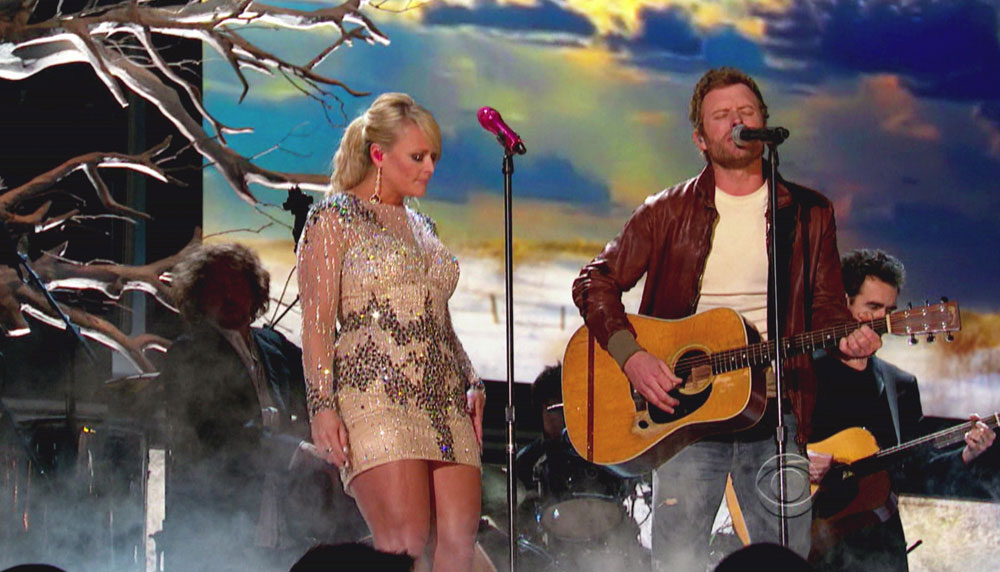 Also in Roberto Cavalli was the adorable Carly Rae Jepsen. I DVRed the red carpet interviews on both the TV Guide Channel and E! (although I only watched E! most of the time) and Carly was there at the beginning and she spoke to both Chris Harrison and Ryan Seacrest. Carly compared finding this dress to when Ariel the Little Mermaid got her legs for the first time. She was very gracious and happy to be there, and I came away with a lot of affection for her. In terms of the dress, it shimmered beautifully on camera and fit her perfectly. These photos don't do it justice, it was gorgeous. I'm not a fan of her thick bangs, and her foundation looked really orange on camera when she was presenting, but overall this was a win for Carly. (She didn't take home any Grammys though. She was nominated in the Best Solo Performance and Song of The Year categories, for "Call Me Maybe," which went to Adele and Janelle Monáe.)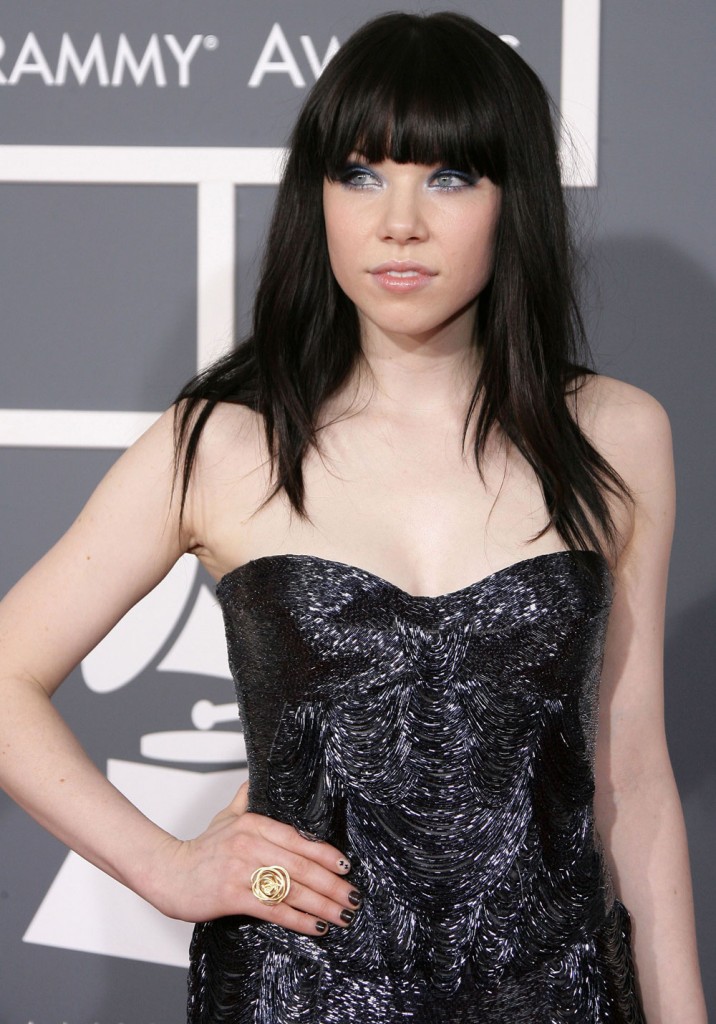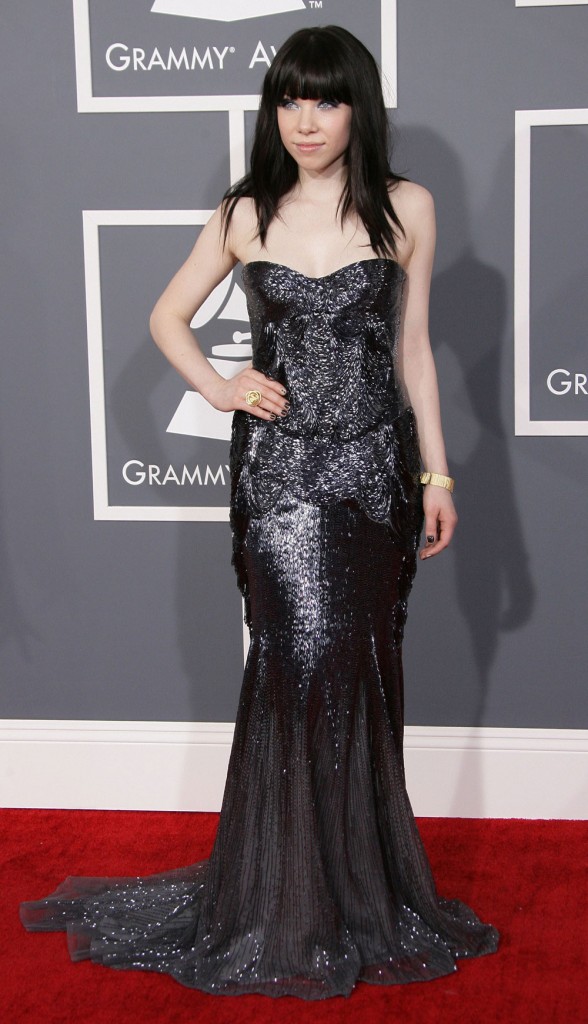 Faith Hill wasn't as successful, in my opinion, in J. Mendel. The dress was somewhat cheap-looking to me, with mesh and sequins overlaying a sweetheart bodice. I think the skirt section is navy while the top is black, too. Plus her hair really doesn't suit her swept up like that. She was probably going for edgy, but a softer, loose style would have lightened up the whole look. She looked really cute next to her husband, though. Faith and Tim McGraw are one of those couples that looks so alike that you can tell their relationship is solid. (Or not, they're famous after all. Maybe they're just good at keeping up appearances.)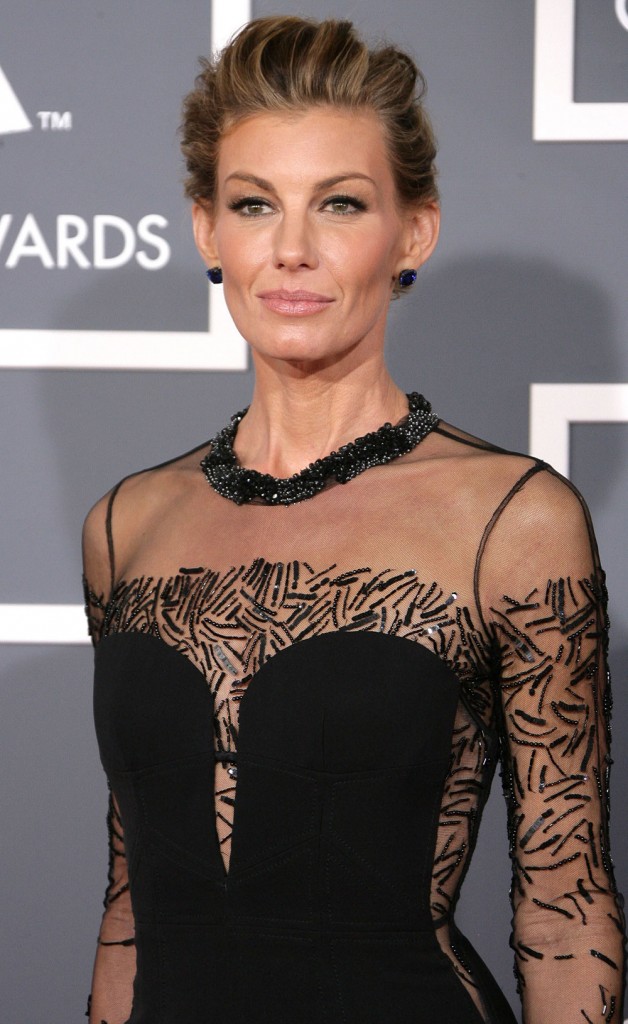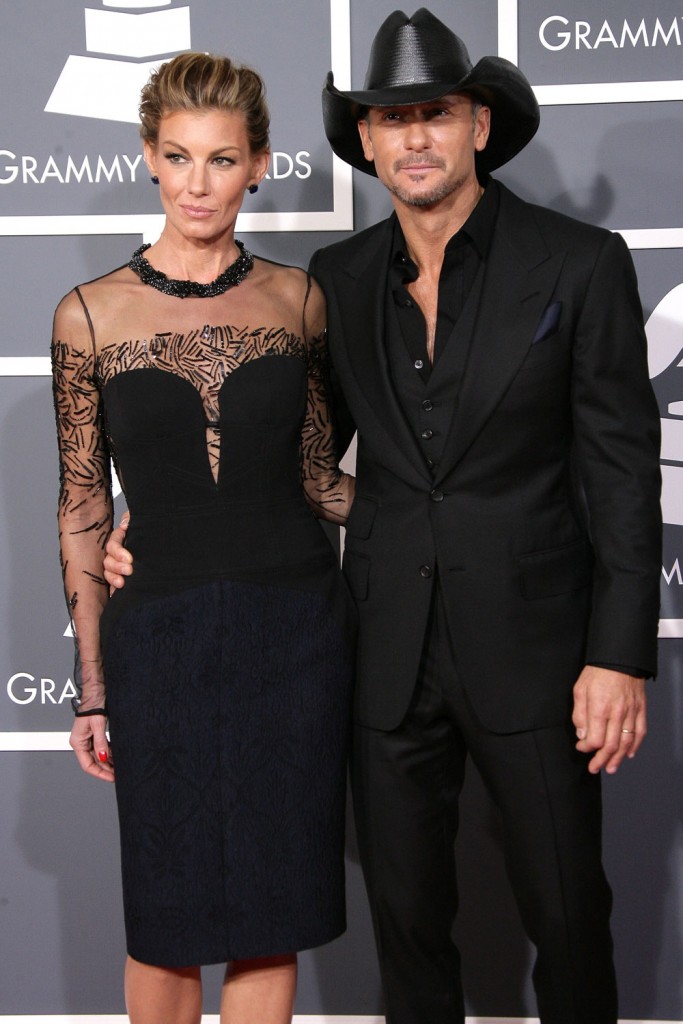 In contrast to this longstanding married couple we have the on-off-on again engaged twits, Kat Von D and Deadmau5. They were interviewed by Giuliana on the red carpet and I got so distracted by Kat's vocal drone. She wore this sweater dress that looks like she just picked it off the floor and threw it on to go for a coffee run. Trash to the E. He looks so over it, and it's only a matter of time before they're fighting and breaking up over Twitter again.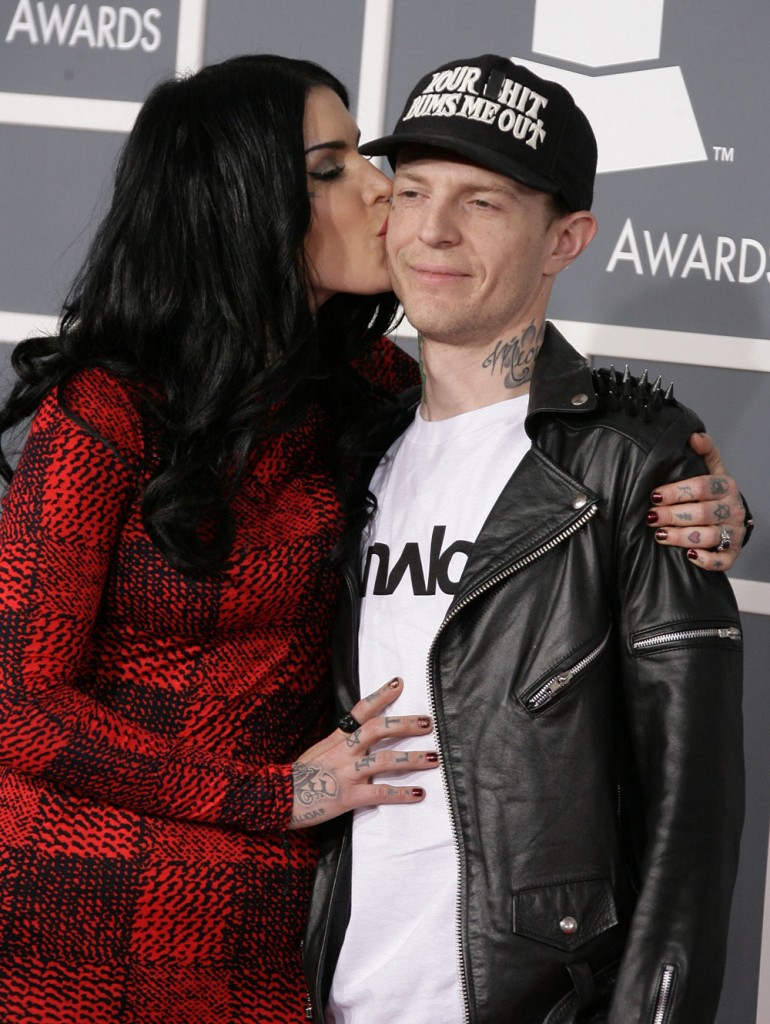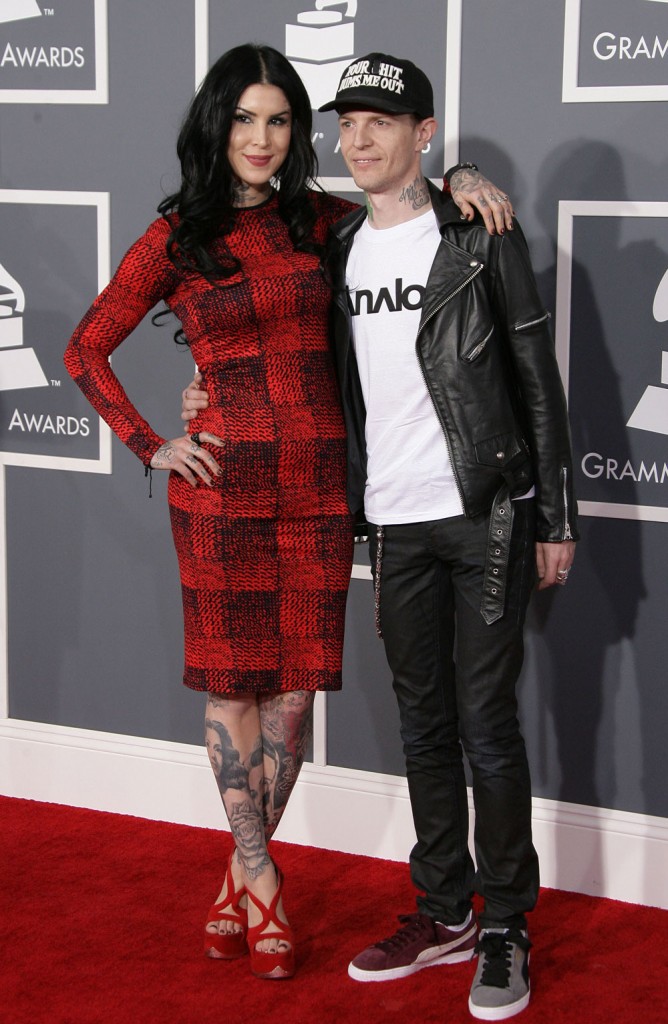 Finally I wanted to add Estelle in there as she wore this kind of funky dress that Kelly Osbourne was gushing about. It was a dress that Estelle designed along with her team, and I can't decide if I like it. It's very 70s and it's not totally fug, it's just funky and different. That must be her style and she looks like she has a sense of humor about it too.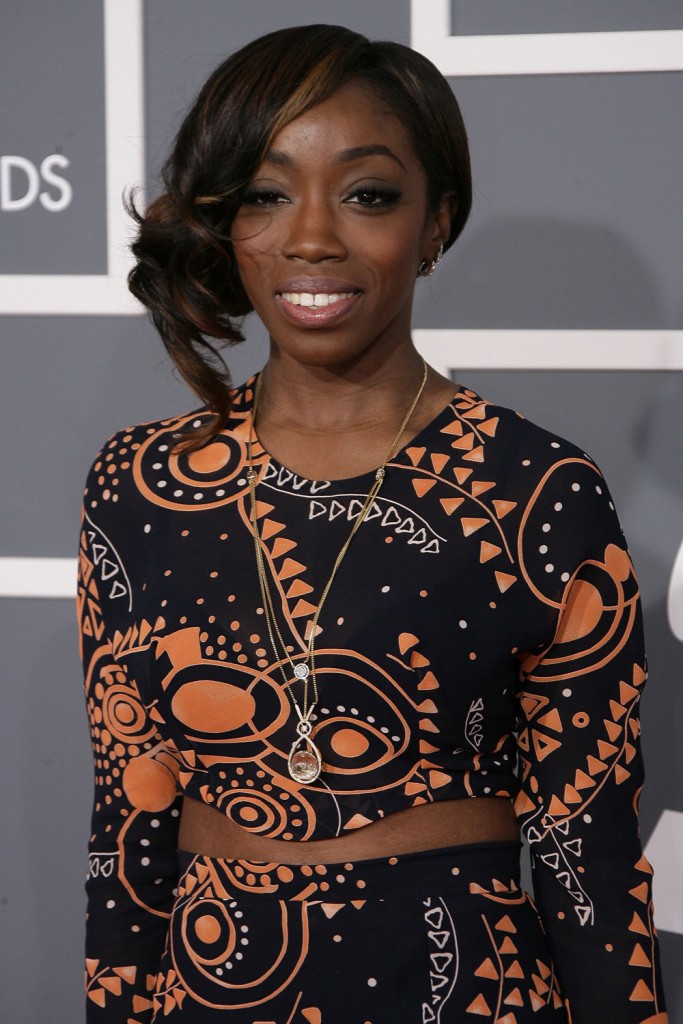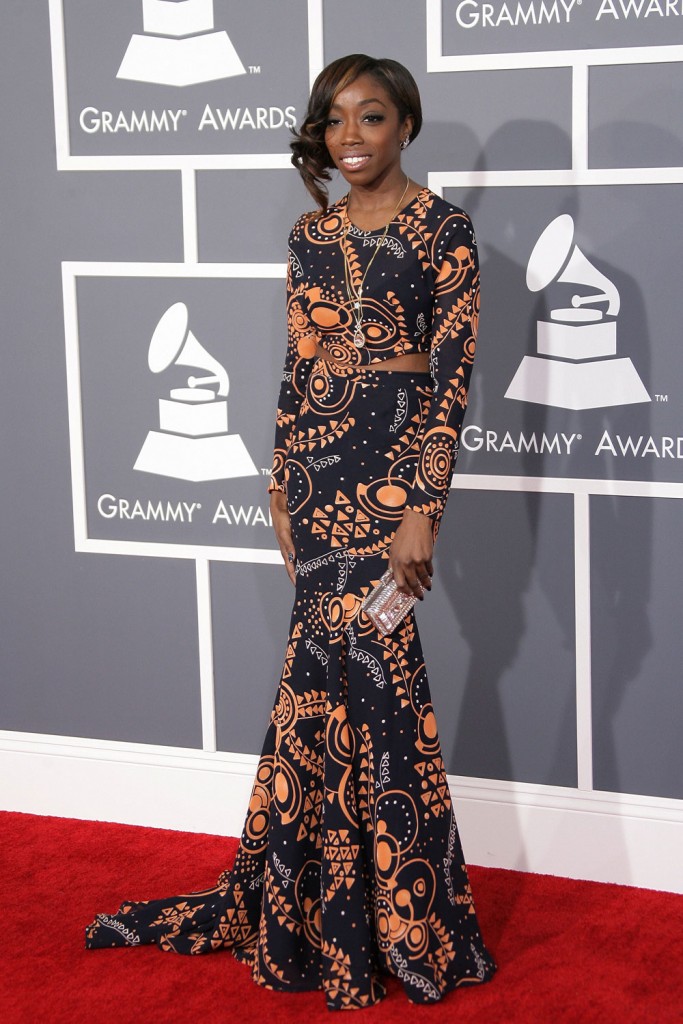 photo credit: Adriana M. Barraza/WENN.com