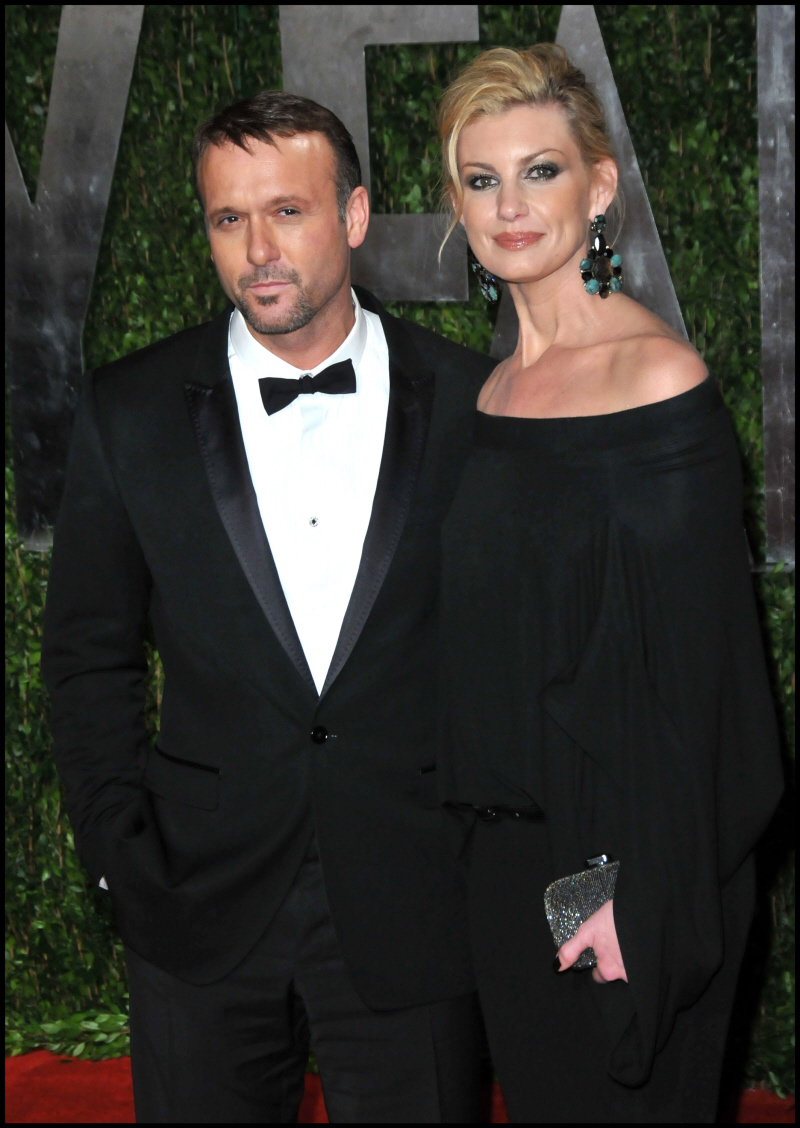 I had absolutely no idea that Tim McGraw had a drinking problem several years ago. Did you know that? Apparently, Tim has been very candid about it in interviews over the years, and up until about three years ago, he was pretty much an unapologetic lush who preferred to spend time at bars rather than with his wife and daughters. This is the crux of In Touch Weekly's "Separate Lives" story on Tim McGraw and Faith Hill – ITW claims that Tim's alcoholism (if we're calling it that) has had repercussions in his marriage even now that he's sober. Tim never went to AA or got with any program. He just decided to stop drinking, and managed to do it ("The George W. Bush Method"). Anyway, ITW basically says that even though Tim is sober now, his marriage to Faith is still kind of crappy, but that no one is talking about divorce… yet:
From a distance, their 14-year-marriage seems like a fairy tale. In fact, Tim McGraw recently boasted about wife Faith Hill, "We'll be together forever."

But sources close to the country stars tell In Touch that cracks have long been visible in the façade. "There were times when the fighting would get intense," one insider says. "It would get out of control."

Things were so bad, a source claims that Faith and their three daughters stayed in their Belle Meade mansion while Tim started sleeping alone at their farm near Leipers Fork.

"It got too heavy," adds the insider. According to the same insider, much of the trouble seems to have stemmed from Tim's admitted drinking problem.

"Tim used to be off his rocker… he was a fun and crazy guy, and he and Faith would argue because she didn't want him partying." Even Tim has admitted as much, saying" I only learned hot to text because I would get in trouble when I would call my wife and she would find out I was drinking…Then I started slurring my texts."

Tim finally decided to get sober three years ago, at his wife's insistence. But Tim gave up alcohol without the help of a formal 12-step program, a move many experts urge against.

But, despite their troubles, it's unlikely Tim and Faith will ever split: "Faith has too much pride to let anyone think they don't have a picture-perfect life."
[From In Touch Weekly, print edition]
To emphasize the "Separate Lives" part of the story, In Touch also includes a photo of their second estate, the farm house that was once owned by Hank Williams. Apparently, Faith hates the house because she find it creepy, and she thinks it's haunted. It looks nice, though. Nothing that some paint and an exorcism couldn't cure.
Here's a question – if Gwyneth needed "help" with playing an addict in Country Strong, why didn't she just ask her costar Tim McGraw? Why did she have to go to Robert Downey Jr.? Is she an snobby elitist even when it comes to addicts? Also: If you told me that Gwyneth Paltorw was the Typhoid Mary of marriage troubles, I would believe you.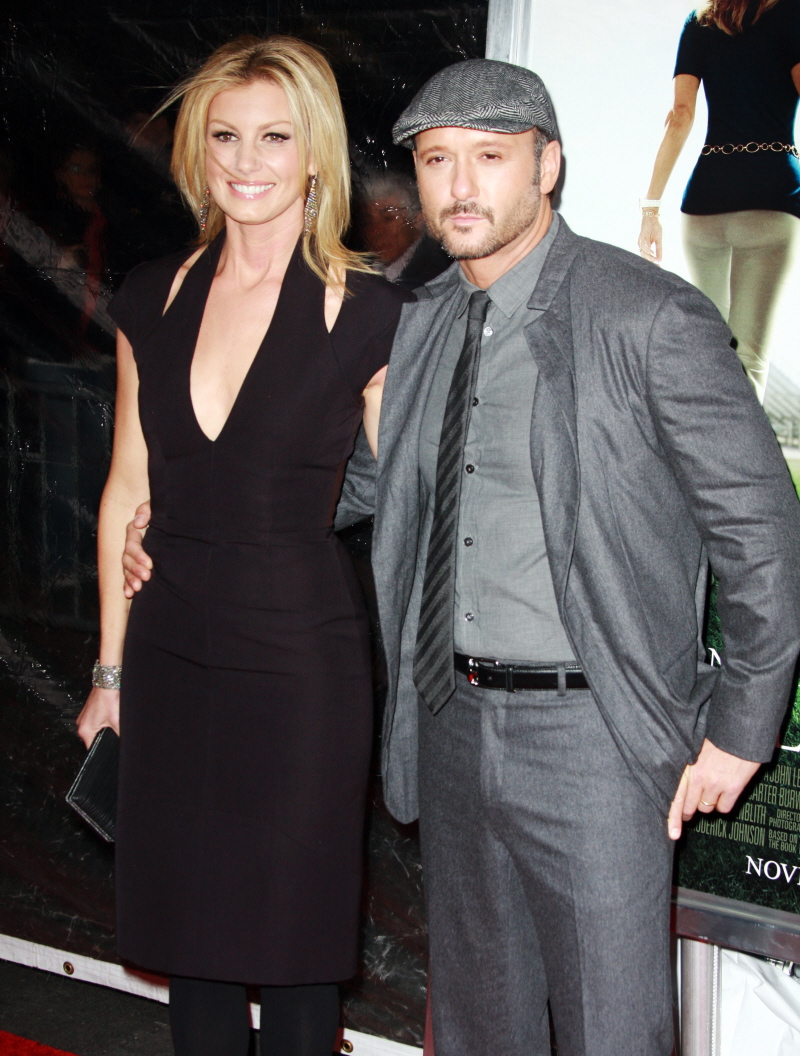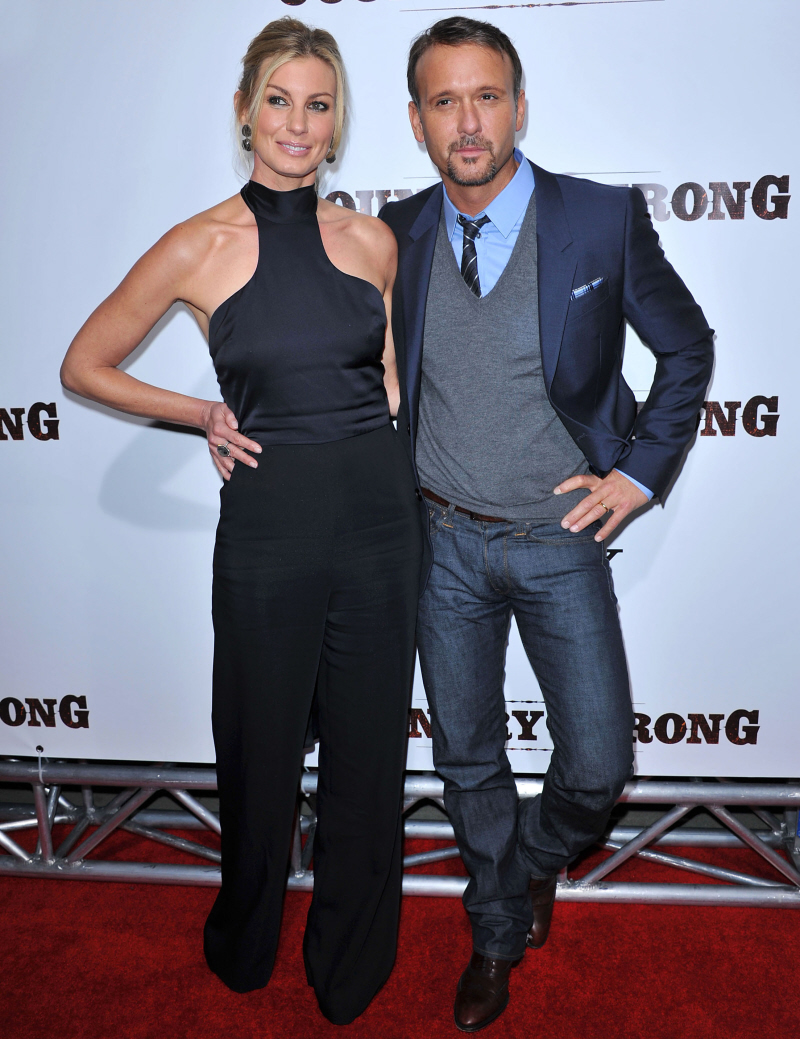 Photos courtesy of WENN & Fame.