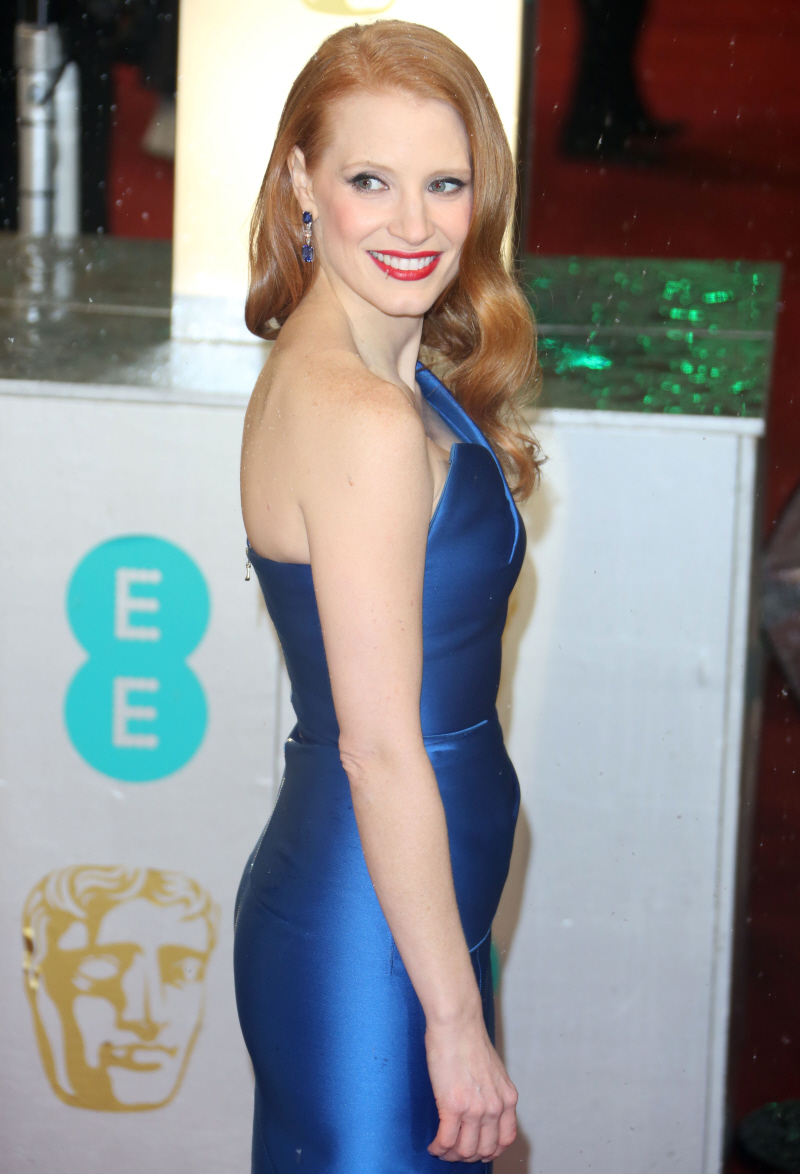 Last week's National Enquirer included a story about Jessica Chastain and Jennifer Lawrence and their alleged girl-fight. I noted at the time that it sounded like a story that was just made up out of thin air because the tabloids were hungry for ANY whiff of girl drama this awards season. I also said that I wished the tabloids would come up with some juicy boy-drama, like something involving Bradley Cooper perchance. Anyway, Jessica Chastain heard about the Enquirer's story, and she posted some thoughts onto her Facebook page (which I didn't even know she had!):
I find it very sad that media makes up bogus stories about women fighting in this industry. Filming The Help was the most amazing experience and yet, that is the film I'm most asked about in regards to "fighting on set". Why do we support the myth that women are competitive and cannot get along?

I think all of the actresses recognized this year have given incredible performances. But more important, they've all shown themselves to be filled with generosity and kindness. I've done two photo shoots with Jennifer Lawrence over the years and have found her to be utterly charming and a great talent. I've told her how beautiful her film work is.

Please don't allow the media to perpetuate the myth that women aren't supportive of each other. Everytime an actress is celebrated for her great work, I cheer. For the more brilliant their performance, the more the audience demands stories about women. With support and encouragement, we help to inspire this industry to create opportunities for women. And as we all know: a great year for women in film, is just a great year for film xxjes
Before I discuss this in any detail, I just want to tell you that Jessica is the kind of person who posts a lot of photos of her adorable little puppy Chaplin on her Facebook. Chaplin is seriously the cutest thing of the awards season!! Anyway, about Girl Power and all of that… sure. I believe Jessica is a legitimate feminist and that she admires and honors Jennifer Lawrence and many, many actresses. I believe that pitting two women against each other just for the hell of it is wrong. But I also think the awards shows are competitions in which a lot of time, money and energy has been expended and it's okay to be disappointed or sad if you don't win. And when someone is hurt, disappointed or sad that they didn't win, sometimes some drama will creep in – it's human nature, as far as I'm concerned. And that's why Jessica's management team reminded Deadline that Jessica lost the SAG Award to Jennifer because the SAG voters didn't get screeners of Zero Dark Thirty. Jessica's team just wanted to remind people that it wasn't that Jennifer's performance was qualitatively BETTER than Jessica's, it's just that not enough people had seen Jessica's performance. And that, ladies, is the non-tabloid girl drama.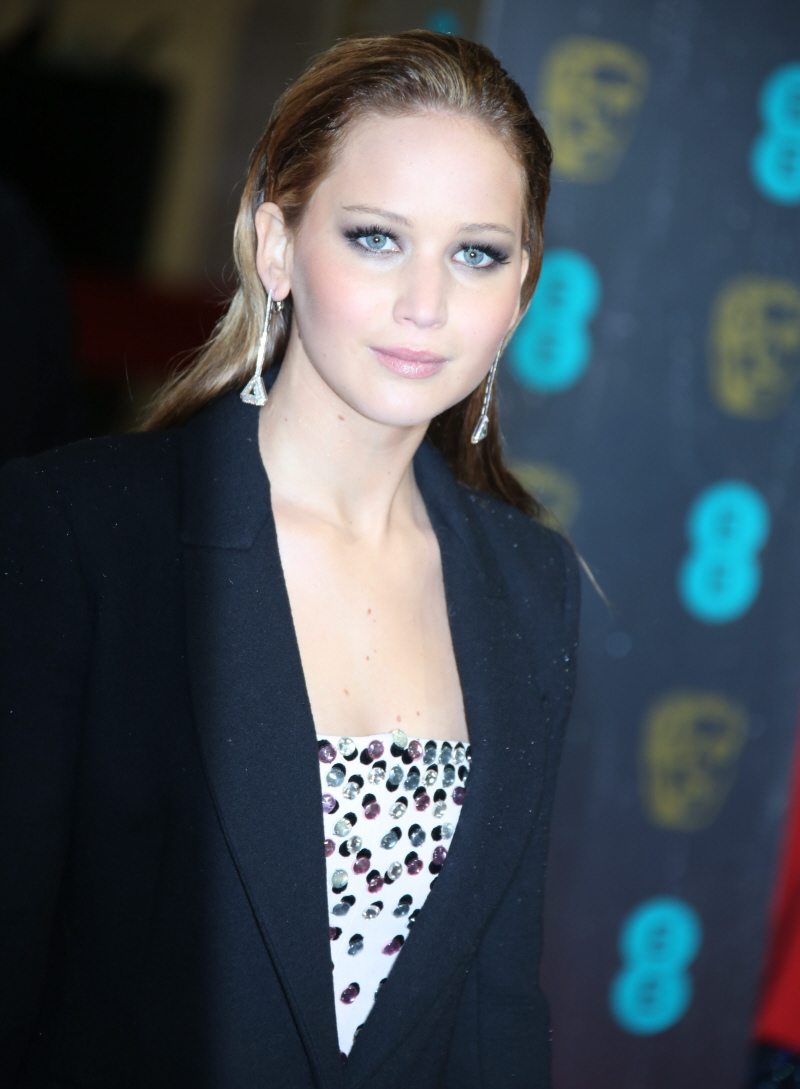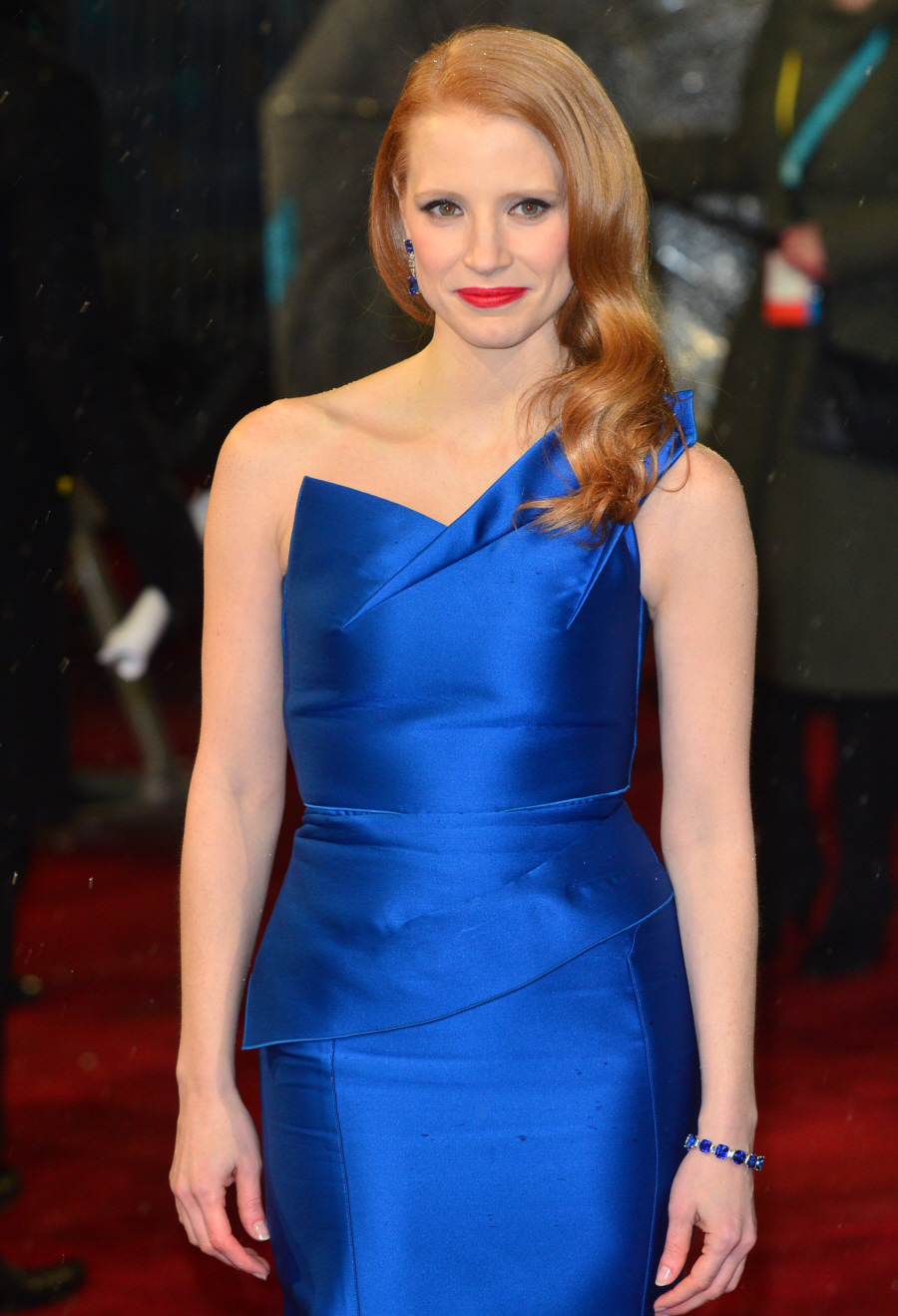 Photos courtesy of WENN.