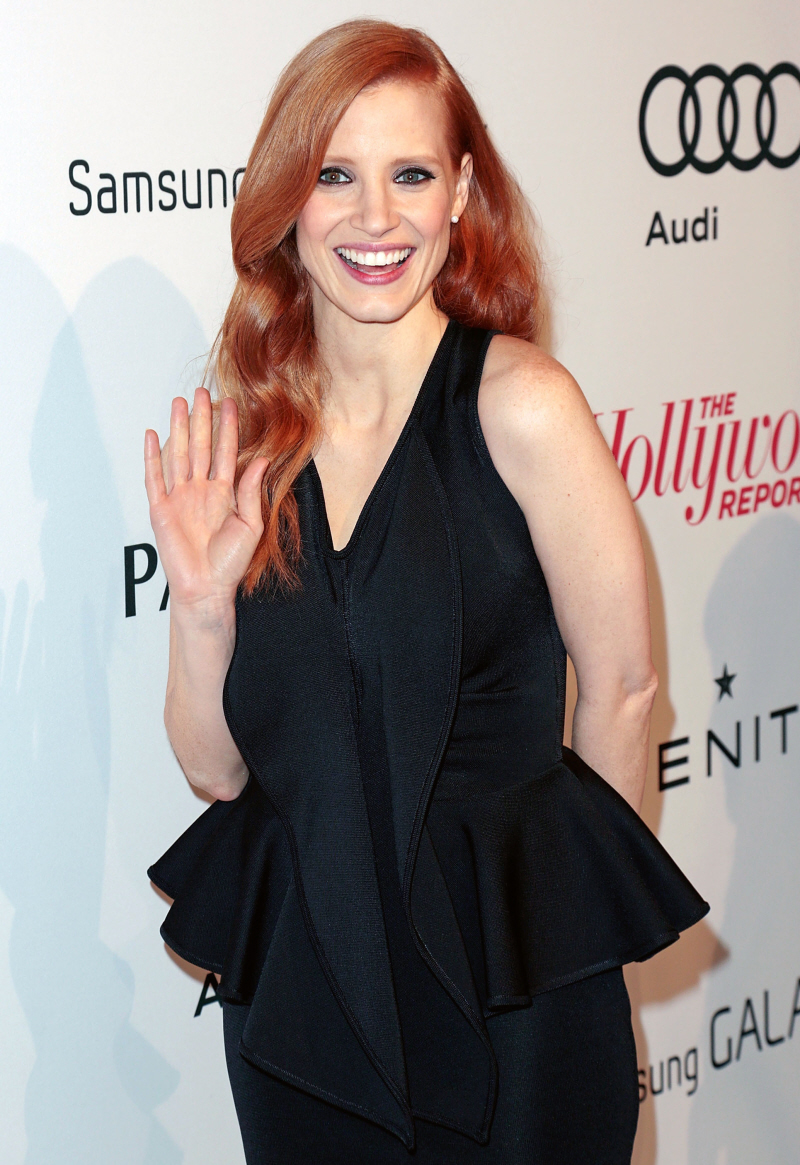 I think the tabloids have really missed Brangelina this awards season. Last year, Brad Pitt was up for all of the Best Actor awards, and although he wasn't considered a big contender, the sheer fact that everyone could Brangelina Watch and Brangelina Gossip throughout the awards season made it so much more fun. This year's awards season has actual competitions – no one really knows who is going to take home the Oscars in most of the acting categories. If I was looking for some juicy drama, I would have gone with Bradley Cooper being super-jealous of Daniel Day-Lewis and Hugh Jackman. But dude-on-dude hate won't bring in the readership like girl-on-girl hate. Thus, The Enquirer is trying to make some girl drama out of the Jennifer Lawrence-Jessica Chastain competition.
Jessica Chastain has her claws out for her fellow Oscar nominee Jennifer Lawrence. After Lawrence won at the SAGs, Jessica was fuming.

"Jessica can't stand the fact that Jennifer is stealing her thunder!" said a source. "What's more, the critics have been gushing over Jennifer's awards show speeches and it's been killing Jessica!"

"It was a real blow to Jessica when Jennifer took the SAG Award… not only did Jessica think she deserved it, she thought she had it in the bag. She tried to put on a brave face for the cameras, but inside she was seething."

And Jessica's ire went into overdrive when her nemesis joked about her during her recent Saturday Night Live gig. Jennifer kidded: "Jessica Chastain – more like Jessica Chast-ain't winning no Oscar on my watch. In Zero Dark Thirty you caught Bin Laden. So what? In Winter's Bone I caught a squirrel – and then I ate it. Boom. Deal with that."

The source said: "Jessica felt Jennifer trivialized her acting role and didn't see any humor in the bit. She can't stand Jennifer all the more for it."
[From The Enquirer, print edition]
My general feeling? Jessica is competitive. She wants to win. She will be disappointed if she doesn't win. She was disappointed when she lost the SAG Award. I think she was very disappointed and upset when she lost the Best Supporting Oscar last year too. She seems like a somewhat fragile, tightly-wound woman who really gets anxious and neurotic about this stuff. Does that make you like her more? Or do you prefer Jennifer Lawrence's method, which seems to be "Don't take it too seriously, have fun, try not to embarrass yourself"? I don't know… I'm starting to get a feeling about the Best Actress race. I'm not going to lay down any money (yet), but I think Jessica is the best bet right now.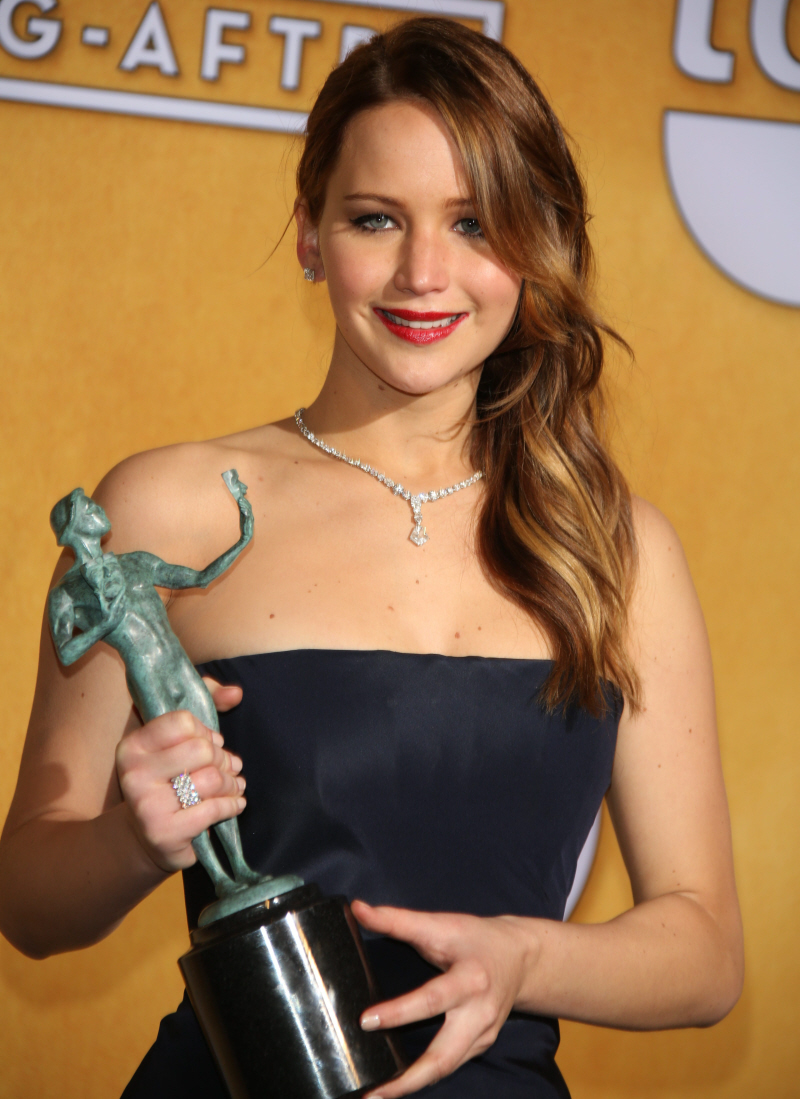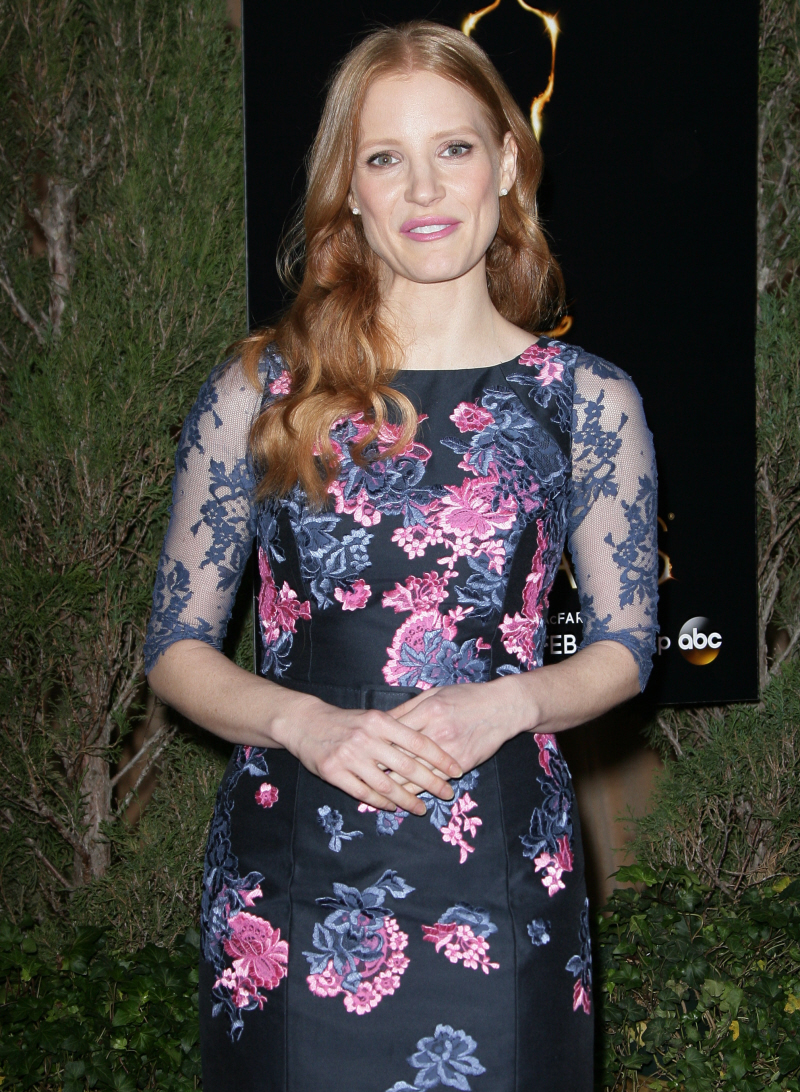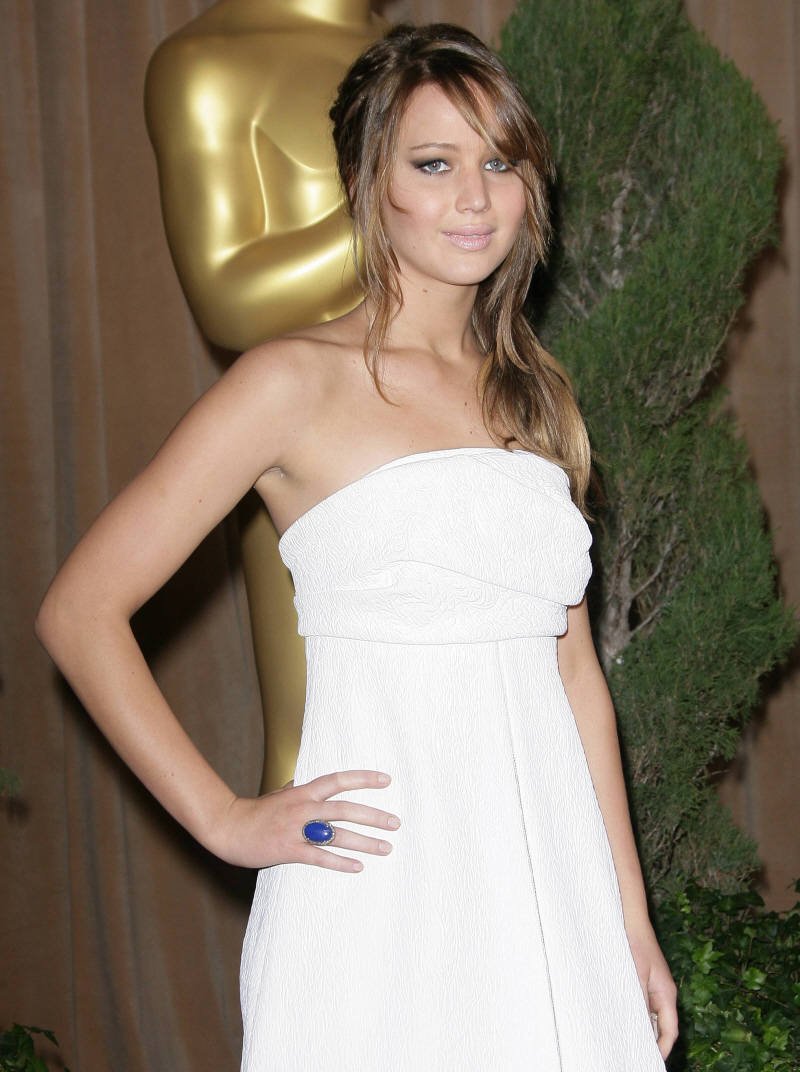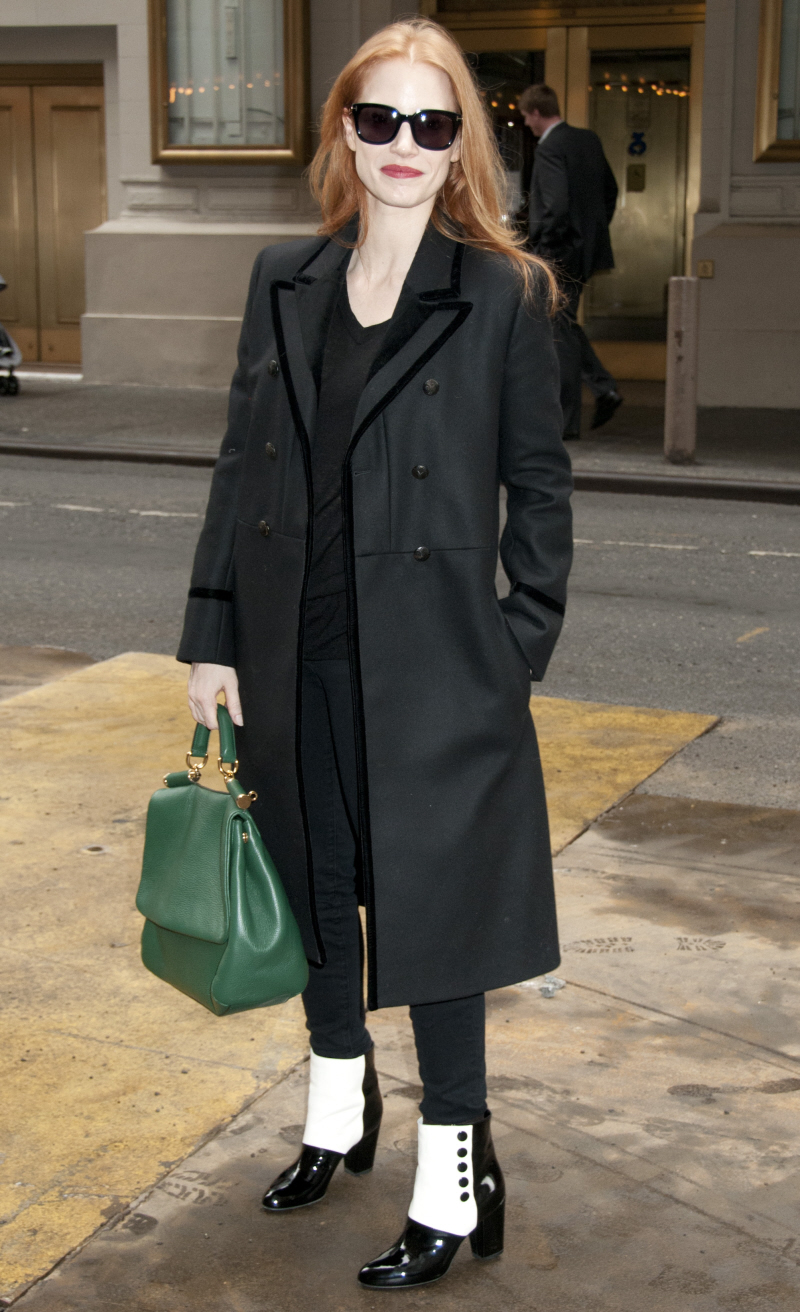 Photos courtesy of WENN.