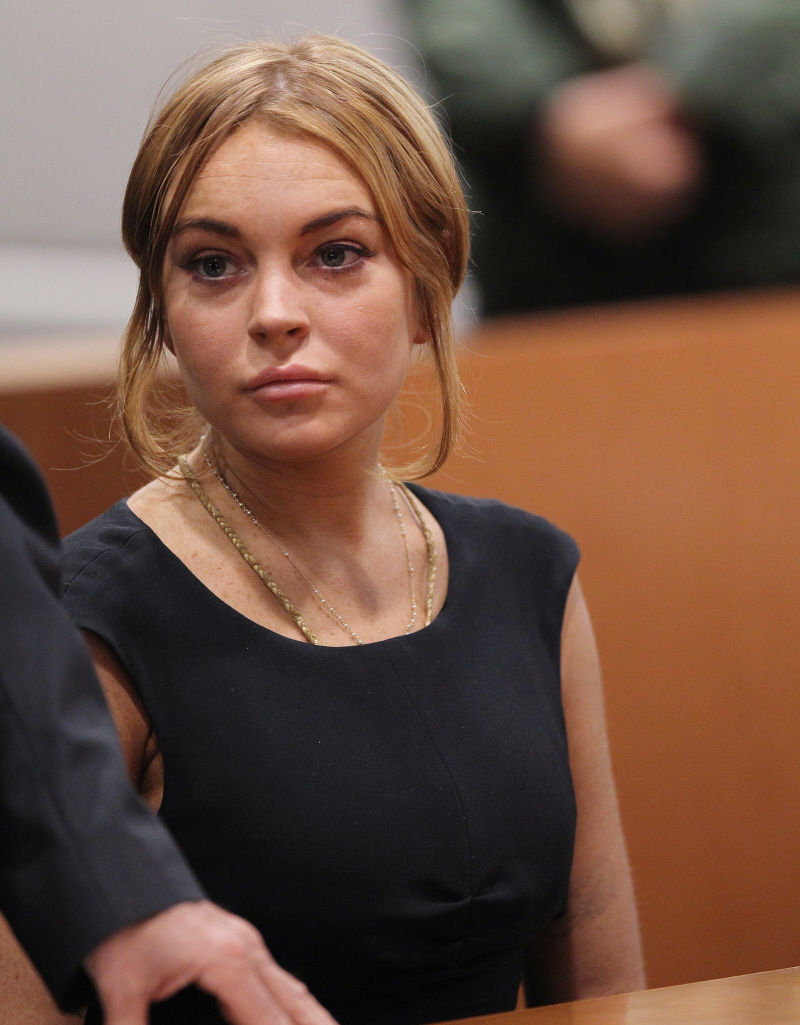 Some of you missed yesterday's Lindsay Lohan story because of all of the BAFTA and Grammy coverage – go here to review. Basically, Lindsay wants you to think that she's not really living in Long Island with her mom at her mom's soon-to-be-foreclosed-upon crack den. Lindsay wants you to believe that a "friend" has let her stay in his penthouse rent-free. Because of course. Radar actually had a story yesterday about how Lindsay is managing to barely stay afloat – it's because she has three wealthy "sugar daddies": "billionaire playboy Prince Haji Abdul Azim, hotelier Vikram Chatwal and Spanish-American artist Domingo Zapata." Prince Haji is reportedly "under Lindsay's spell" and Chatwal is said to be "completely smitten" with her. And Zapata lets her stay at his suites at the Bowery Hotel and Marmont.
But! While Lindsay is making Manhattan her crack den, the NY papers are having a field day with stories and reports about how she's spending her time. According to the NYDN, Lindsay was seen at a club called Goldbar on Friday and she was "sucking face in front of everyone" with a 22-year-old DJ named Julian Cavin. A source said: "'Dating' may be too heavy of a word to use right now… they were sucking face in front of everyone… They haven't been hooking up that long… they spent all weekend together and they're seeing each other. She was a mess… She started dirty dancing [on Cavin] when he wasn't in the [DJ] booth." And when a female friend of Cavin's made a comment (the comment: "they look like a cute couple"), Lindsay crack-squawked at her and told the bouncers to kick the girl out of the club (which they didn't). Lindsay then crack-squawked to E! News claiming that she and Cavin are "totally just friends and nothing more" and that the reports that LL is back in her mom's house are "ridiculous".
And here's the final nonsensical Cracken story today. Page Six claims Lindsay might be an investor (or something?) in a Mexican restaurant?
Lindsay Lohan's mere reputation as a party girl has TriBeCa residents up in arms after she was seen checking out a space that's slated to become a restaurant. Spies say LiLo recently toured 39 N. Moore St. and was overheard advising a potential owner on details including where to put a DJ booth and VIP area. The sighting sparked local buzz that she was partnering on the space.

"Lindsay was overheard suggesting where to put a DJ booth . . . and inquiring how late they could stay open," sniffed one resident. But another source tells us the location is being taken over by chef Enrique Olvera of acclaimed Mexico City restaurant Pujol, and Lohan had simply been with another party that looked at the space when it became available.

Triarch's Stephen Corelli, the landlord, tells us, "I have no idea how [Lohan's] name got involved with this . . . The tenant is a very high-end Mexican restaurant with one of the leading chefs in the world. A number of people are concerned about what they perceive to be the potential nuisance of a restaurant. As far as I am concerned, they're using [Lohan's] name to get some coverage so they can develop more controversy. It's silly . . . this restaurant will be a first-class facility."

Community Board 1 community liaison Evan Lacher says: "There have been a lot of residential petitions against the establishment . . . opposed to the fact that this will be a restaurant."

The brouhaha has become heated enough that a hearing over a liquor license last night was postponed for 30 days. Reps for Lohan did not return a request for comment. The spot is currently occupied by high-end design store Cristina Dos Santos, which will relocate nearby.
LOL. It sounds like Lindsay's name IS being used as some kind of real estate/districting cudgel so that a neighborhood doesn't get a fancy Mexican restaurant/club. That being said… why in the world would you bring Lindsay on a tour of a soon-to-be restaurant? Surely she's considered a walking health code violation. But I did have another thought – what if she's considered an "expert" in the field of nightclubs and "hot spots"? No, right? There's no way she's considered an expert on anything.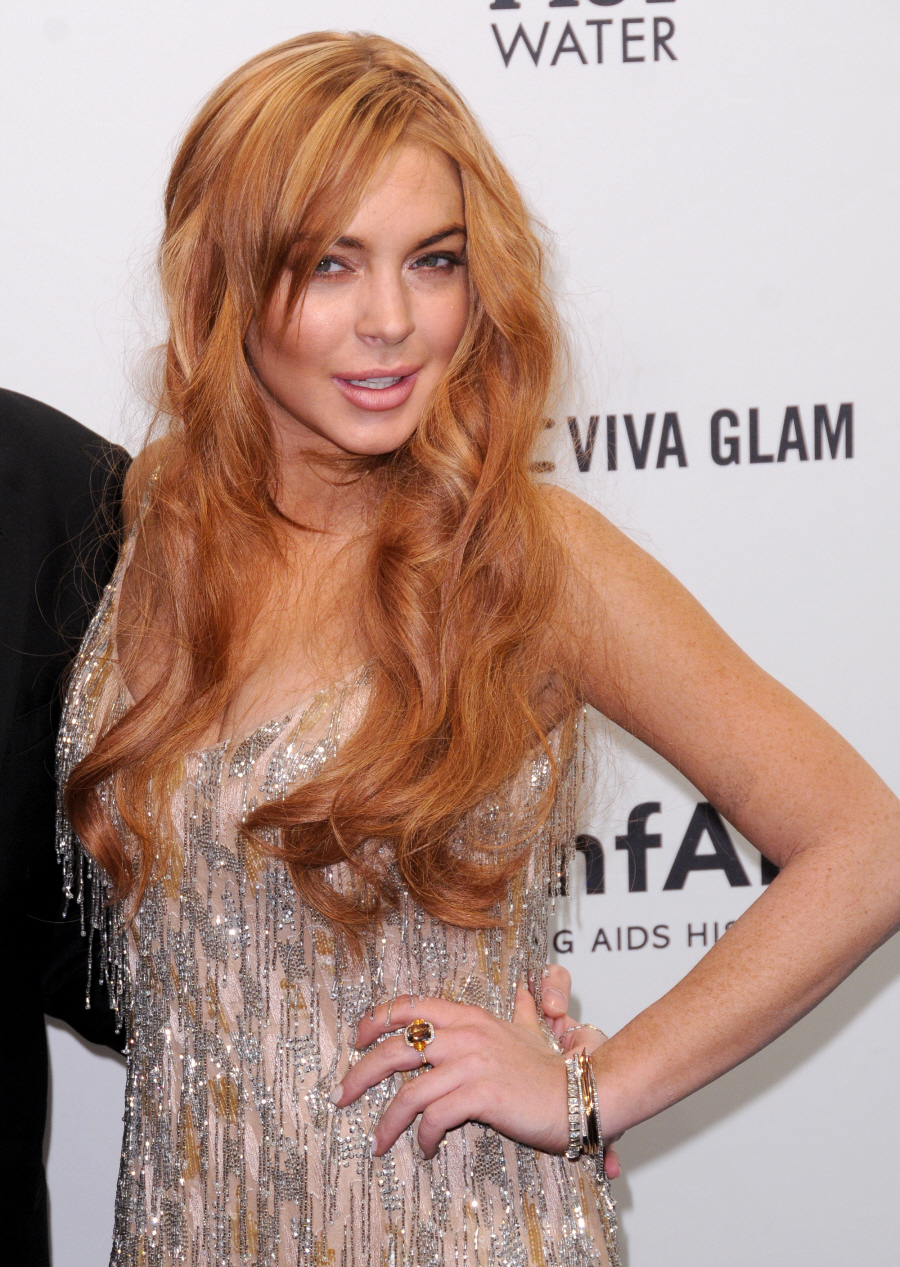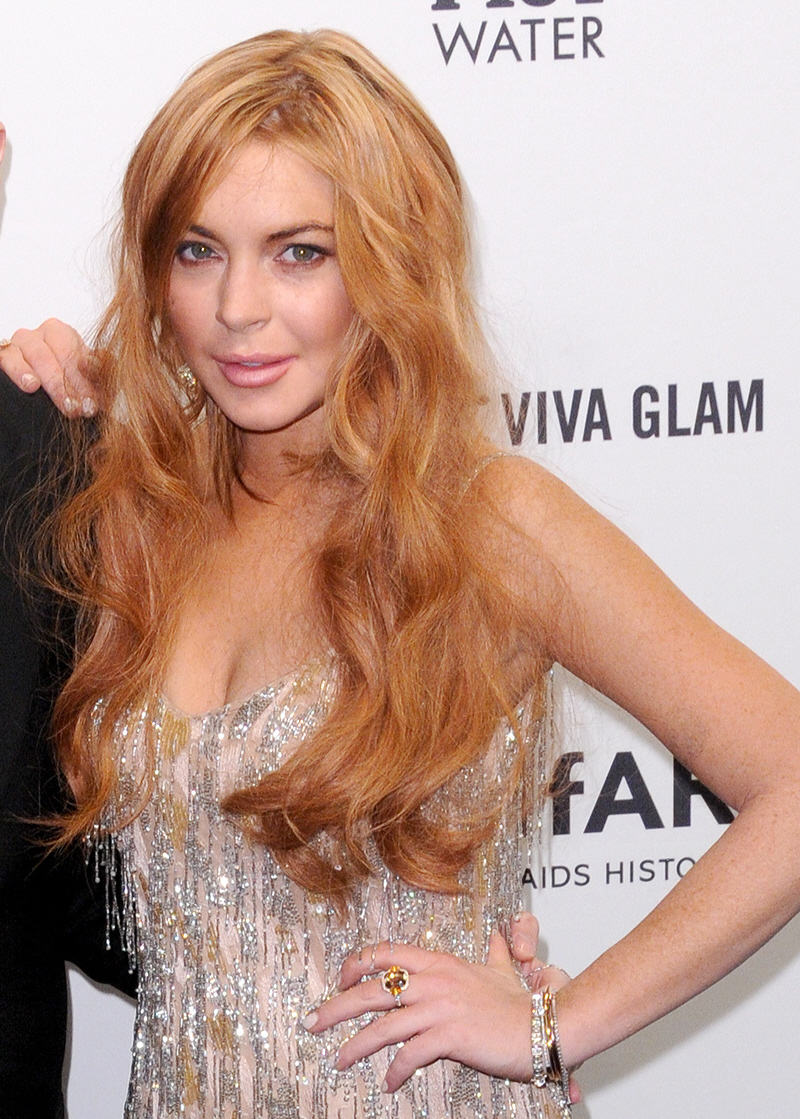 Photos courtesy of WENN.