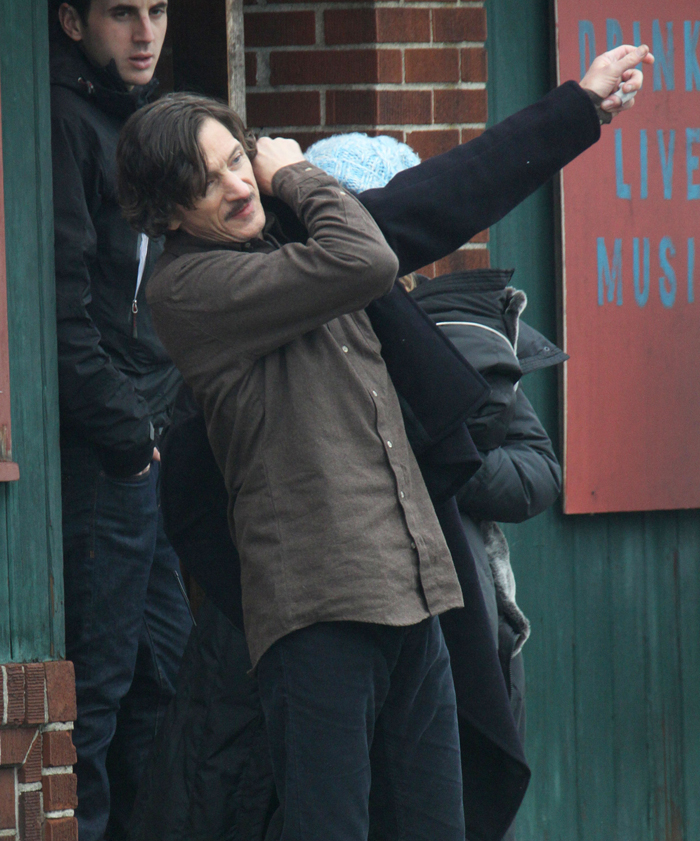 Once I spotted these photos of John Hawkes on the set of his latest movie, an untitled Elmore Leonard project, I had to get a little bit giddy. This is possibly the closest thing we'll ever see to a "Justified" appearance by Hawkes, which may or may not happen, but I'm just glad that he's devoted to the cause of bringing more Elmore to the screen. Of course, Hawkes looks a bit creepy here, but it's a creepy hot, don't you agree? Kaiser and CB both admitted that there's something about this guy that makes one want to entirely disregard the physical other than those piercing eyes. He's a very charismatic actor who has won audiences over (even if they don't know his name) in movies like The Perfect Storm, Lincoln, Winter's Bone, and Martha Marcy May Marlene. Of course, he's perhaps best loved for his portrayal of Timothy Olyphant's better half, Sol Star, in "Deadwood." His 'stache is a bit heavier than normal here.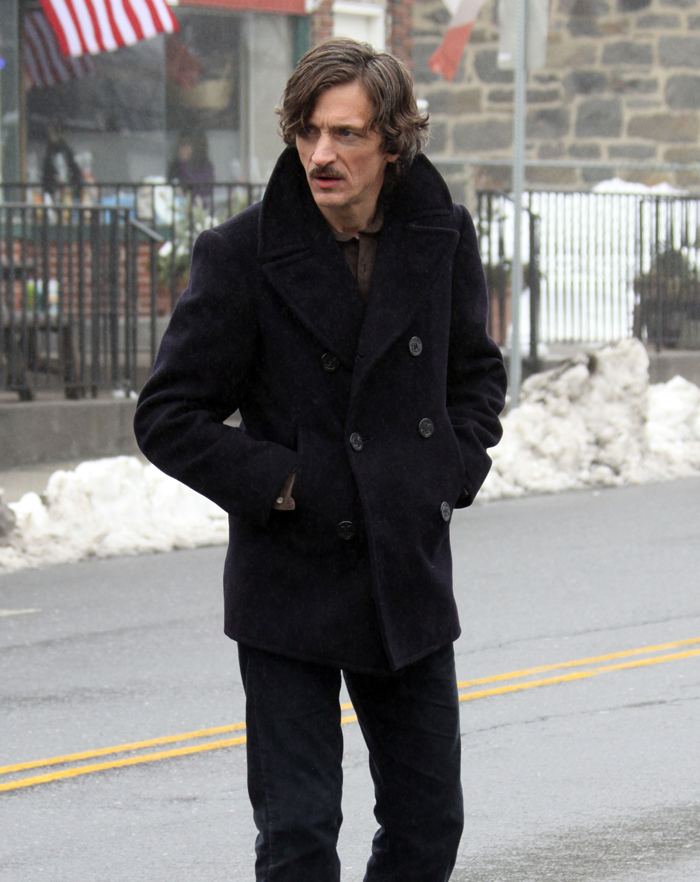 Even though Hawkes isn't really a marquee name, he is a very highly regarded actor by audiences and critics alike. And even though he was Oscar-nominated in Winter's Bone, this awards season really doesn't feel complete because Hawkes didn't receive a nomination for his role as a paraplegic in The Sessions. As Pajiba's Dustin Rowles jokingly tweeted, "Next year, John Hawkes has to try harder by gaining 300 pounds, being mentally handicapped, AND paralyzed. Maybe a serial killer, too."
Oh well, at least the guy still has our hearts, and he recently told Esquire that he doesn't really care about the Oscars except that nominations bring more attention to the movie at hand. In the same interview, he also admits that he doesn't really look for the big "moneymaking gigs" and that he's "never had a new car. Never had an assistant. I own only one home. My mother lives in Minnesota and I bought it for her. I keep my nut low. Privation isn't a bad thing." So it sounds like he's happiest just being able to act for a living and stay low key enough to not have the paparazzi following him down the street when he's not doing his job.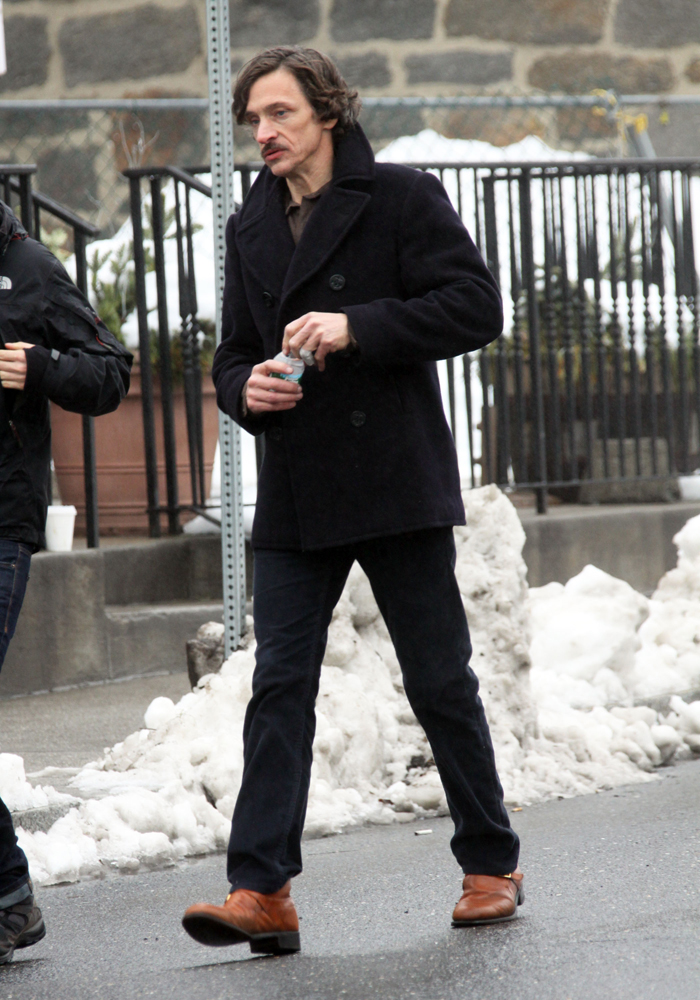 Anyway, you should just admit it too. There's something about this guy. Maybe it's the fact that every time he's onscreen, it seems like he could remove your pants just by way of his piercing gaze. And you know what they say about guys with big noses, right?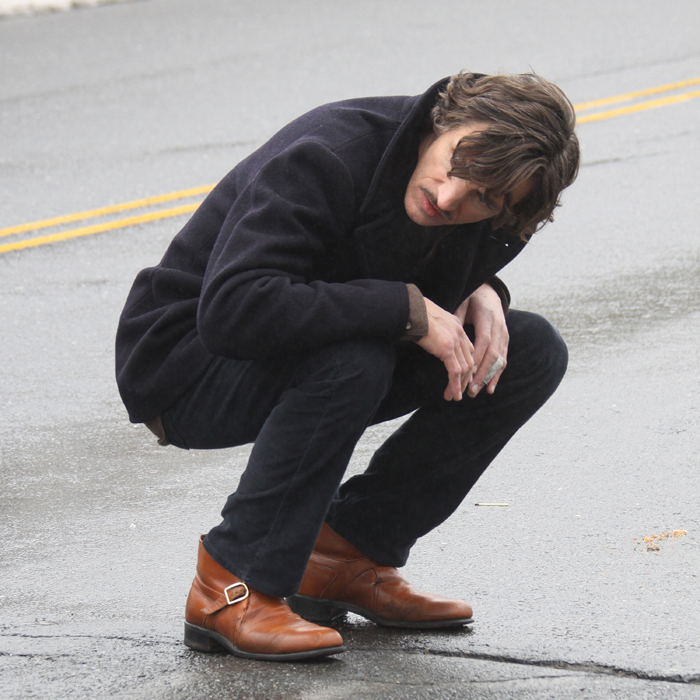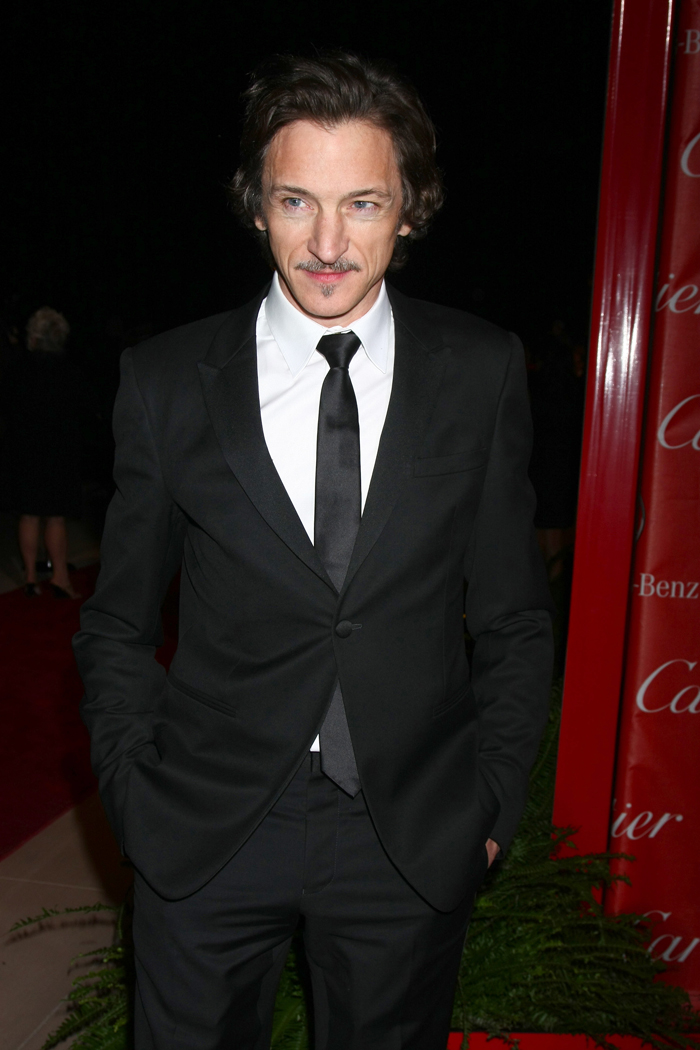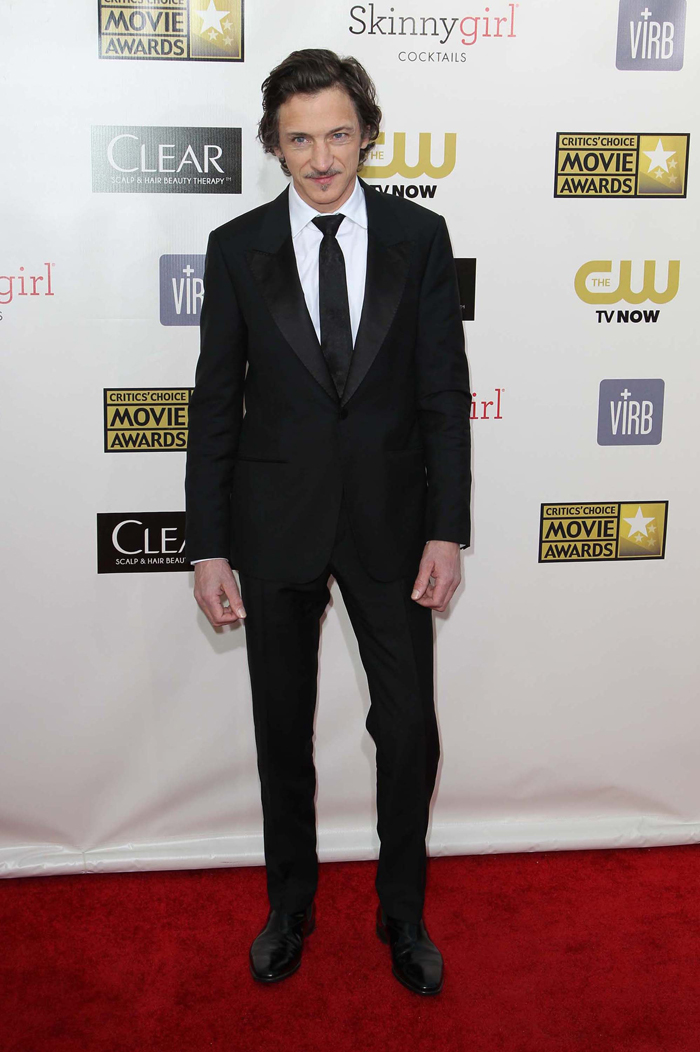 Photos courtesy of Fame/Flynet