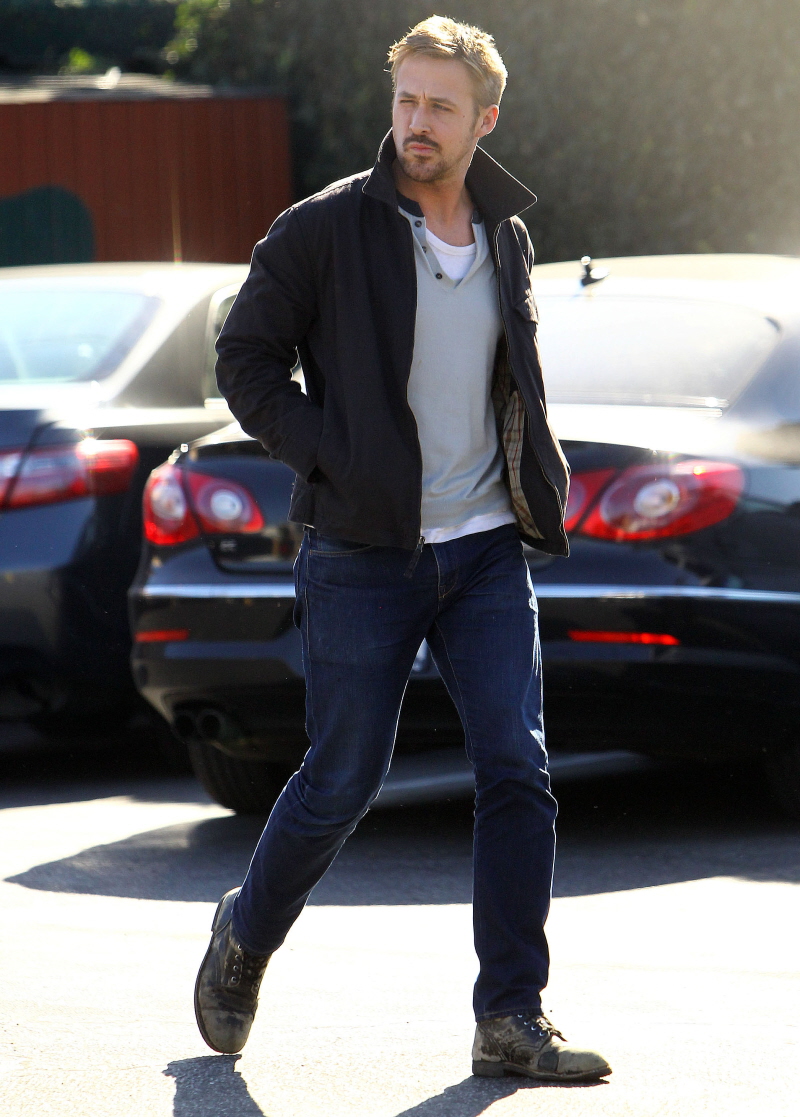 I don't really have much to say about Ryan Gosling at this point, but I just liked these photos and I thought you might like them too. These are my Valentine's Day present to all of you! Although hopefully I'll find some excuse to write about Michael Fassbender, Idris Elba or Tom Hardy too, right? *biscuits crossed*
Surprisingly enough, these photos are not outtakes from a GQ photoshoot in which Ryan is posing in this year's "must have" windbreaker and henley. This is just how he looks in real life – Fame/Flynet says Ryan was "grabbing lunch with a friend". And he just happened to bring his own perfect ray of sunlight which makes him look the second coming of James Dean. Speaking of GQ, they have a nice piece called "10 Steps to a Very Ryan Gosling Valentine's Day: With this handy guide, even you (yes, you) can execute the perfect twee romance, just like Baby Goose himself." Ouch!! Men's magazines are now referring to Gosling's shtick as "twee"!! You know why? Because for two years straight, he took all of his girlfriends to Disneyland. That's it in a nutshell.
As for V-Day celebrations… you can have dong any day! Spend at least part of this day with One Billion Rising!!!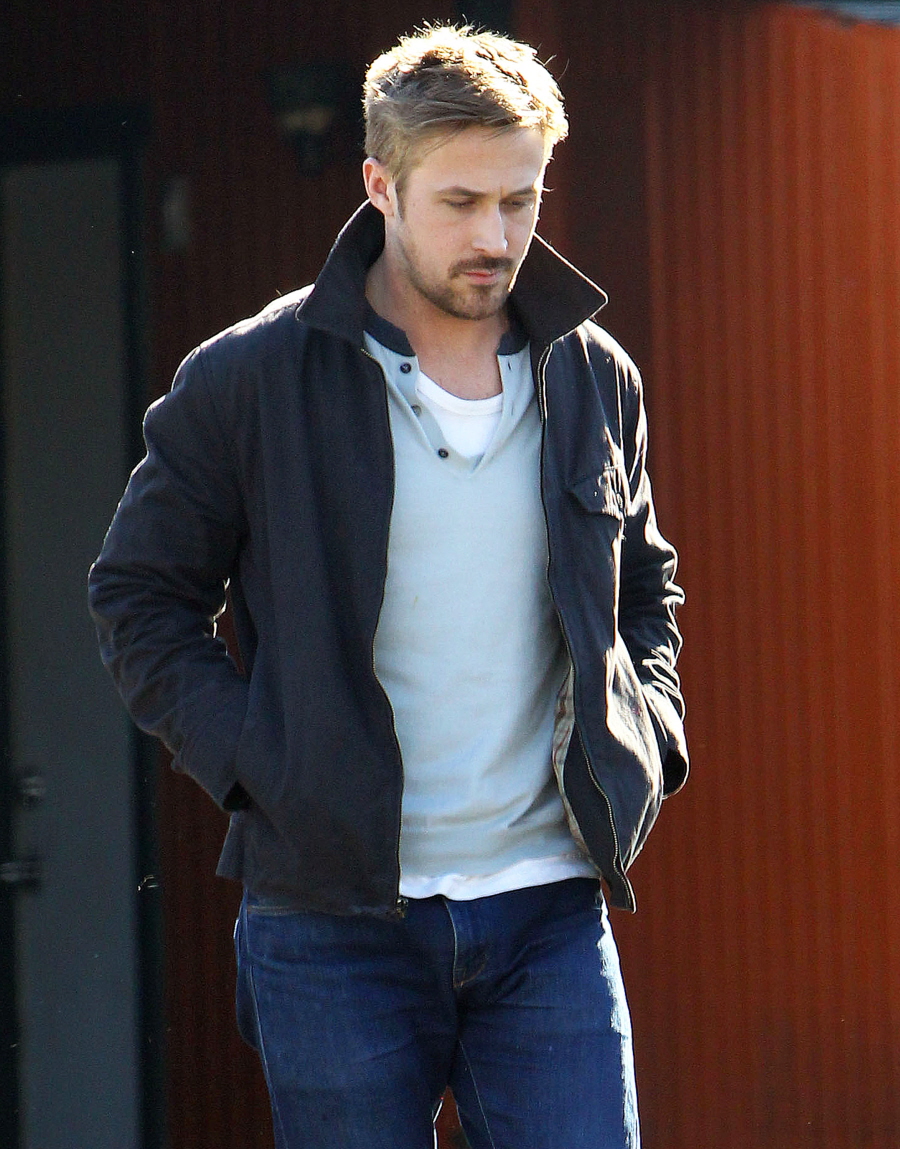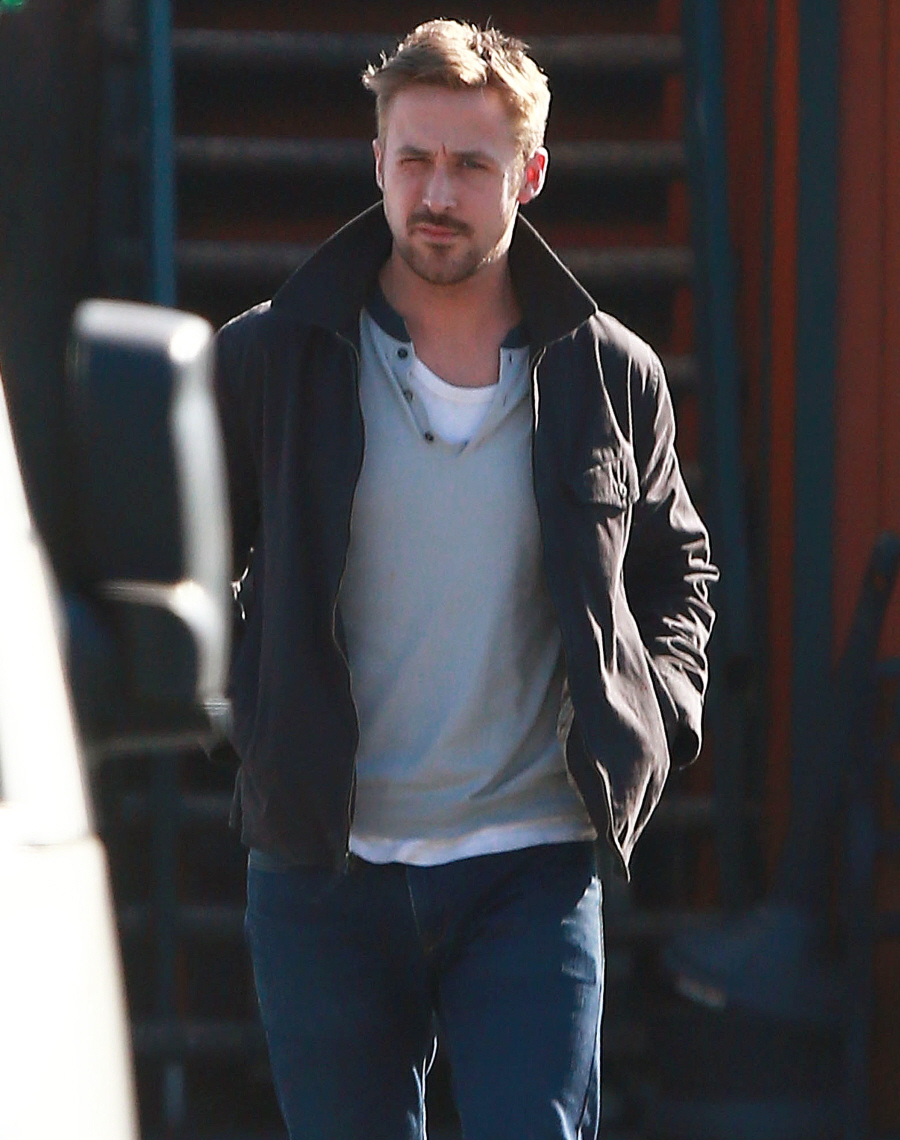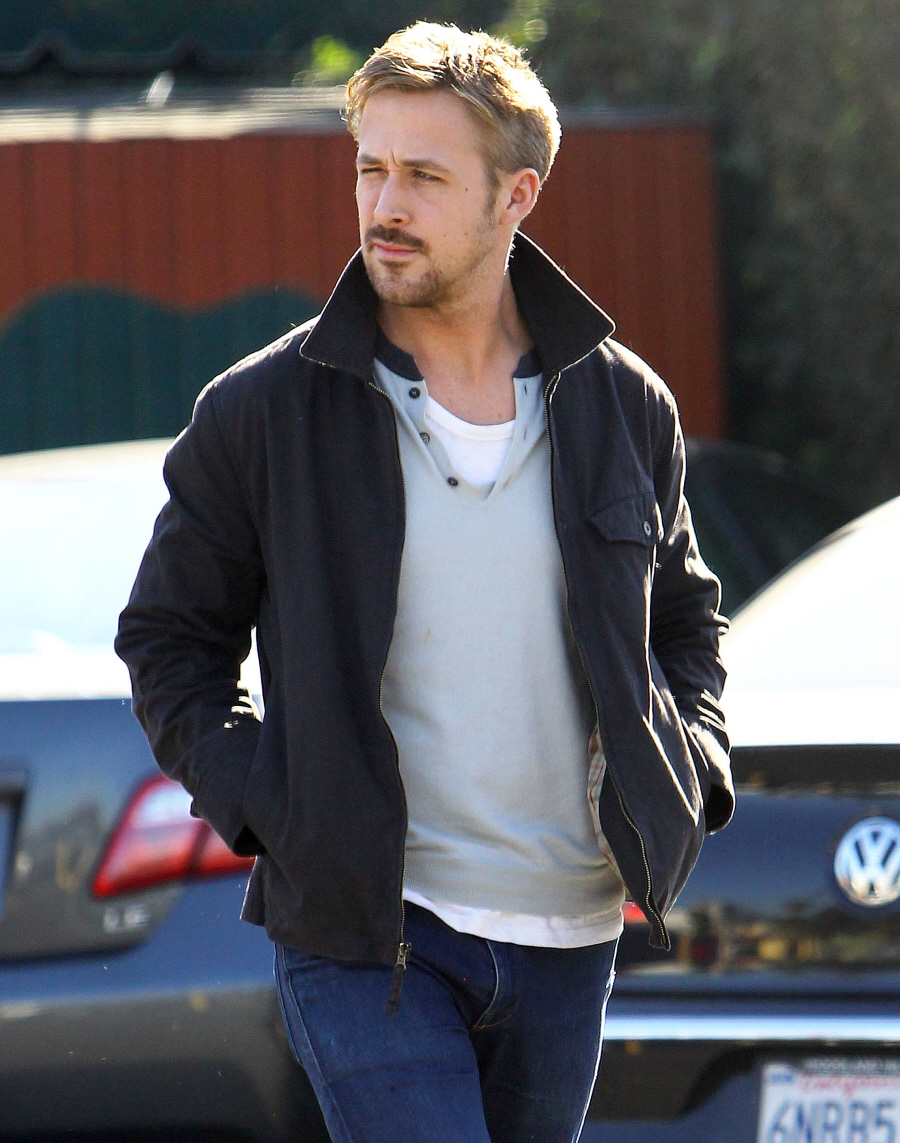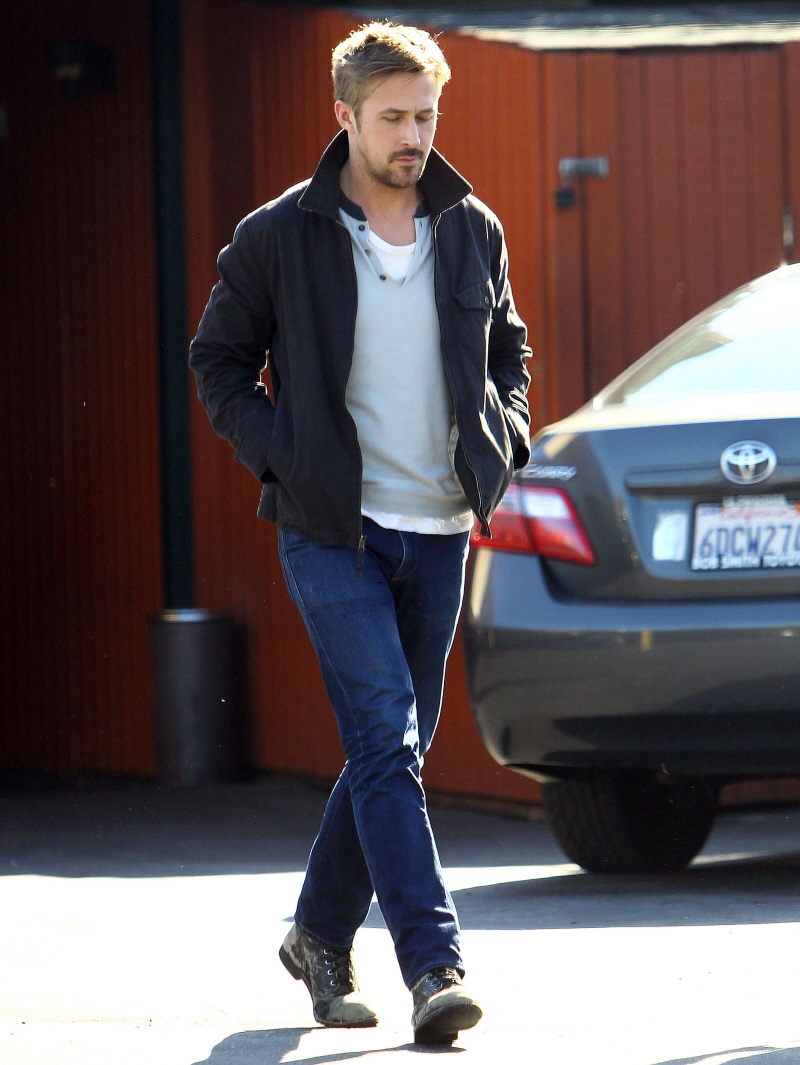 Photos courtesy of Fame/Flynet.