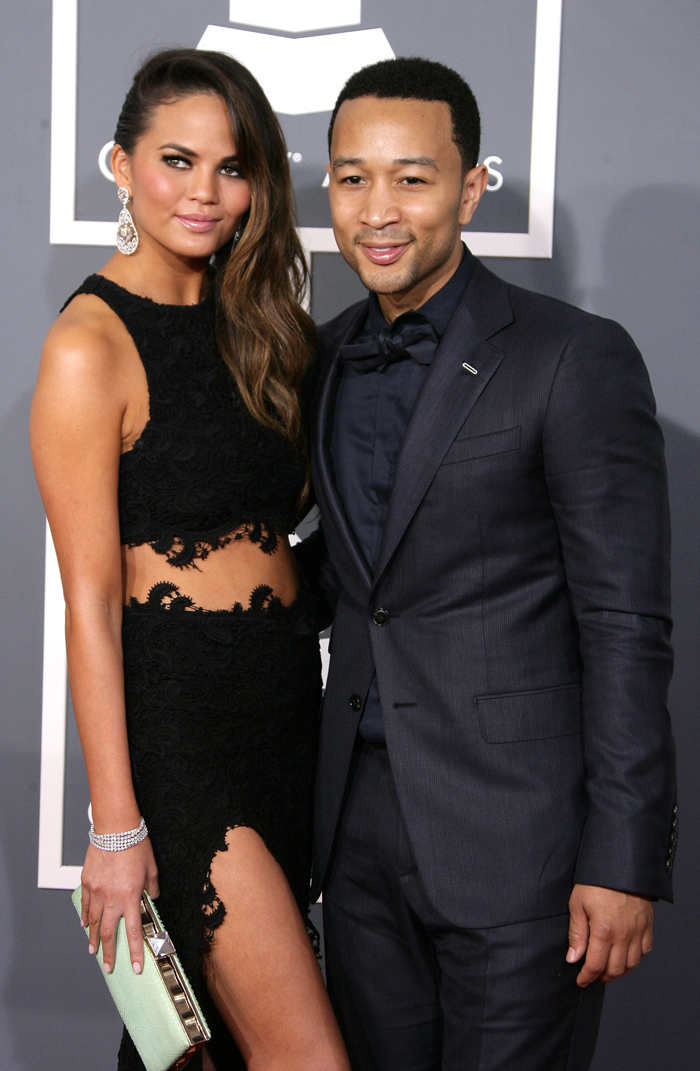 My favorite model will forever be the elusive Kate Moss, but I can easily accept that Kate might be enigmatic yet doesn't have much of a personality. That's one of the reasons why Kate, historically, hasn't done many interviews — because she's not really witty or funny, and hearing from her all the time might just have ruined her career. Poor Kate, I still love her though.
In sharp contrast, Chrissy Teigen (if you don't know who she is, check this year's Sports Illustrated: Swimsuit edition) has got to be the funniest model around. I'm consistently giggling up a storm at her tweets, and I think she's secretly the biggest troll that Twitter has ever known. She's forever picking fights with Chris Brown's "Team Breezy" fans, and I felt kind of bad that I laughed so hard when she tweeted about waking up her fiance, John Legend, from a nap to tell him that Cher was dead. He got really sad and went back to sleep, and she was so amused that he was sleeping while thinking Cher was dead. It was only funny because Cher isn't dead. Ahh, never mind.
Anyway, Chrissy is one of those rare, atypical models who will confess to loving food and eating it on a regular basis. She's also a trained chef and has a food blog called So Delushious … although she hasn't blogged in about a month, and the "week of Ramen" (the really good Tokyo stuff) at the top of the page makes me hungry every time I look at it. She also has a brand new show on the Cooking Channel that premieres tonight. The show will follow her (and John) as she plans her wedding menu and as "becomes one with her surroundings" in the Smoky Mountain foothills. Lots of food will be had.
It's not all fun and games though. Chrissy has recently admitted that she lives to eat and hates dieting, but whenever she has a swimsuit shoot coming up (and she's been featured in SI for several consecutive years now), she goes on a week-long juice fast. This is somewhat similar to Adriana Lima's admission to a very hardcore liquid diet (which she later tried to retract) while preparing for the annual Victoria's Secret fashion show. Surely, Chrissy is consulting with a nutritionist for her own liquid diet (and she admits to "cheating" with some solid raw food), but this is still somewhat shocking to hear from a woman who talks about food every day, all day long: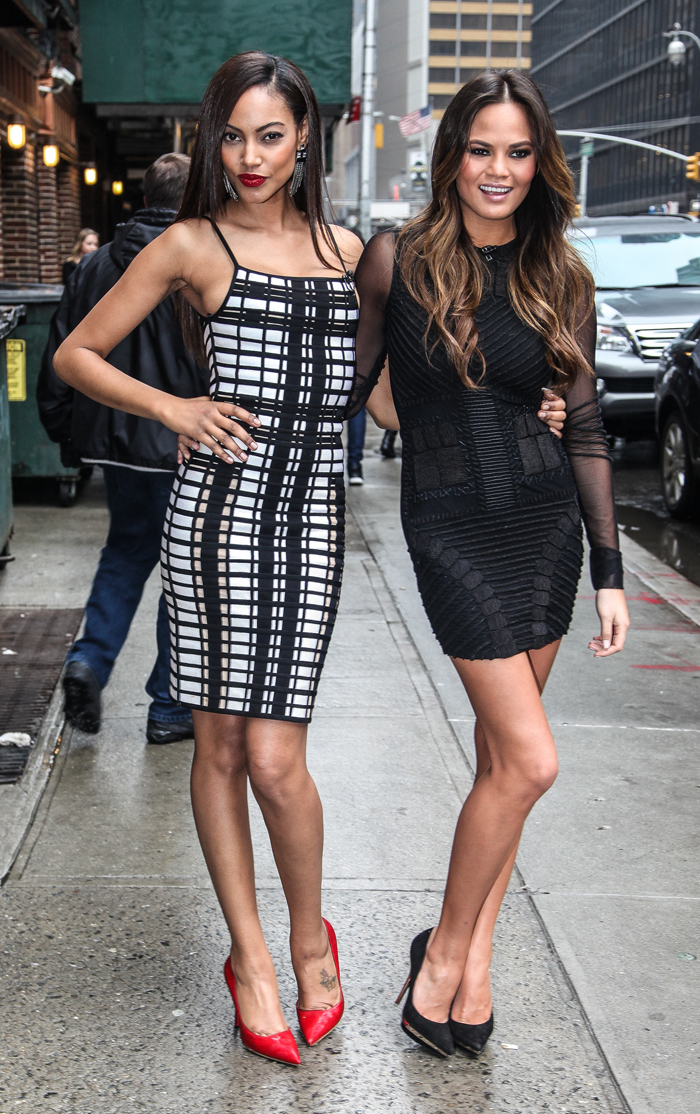 Sports Illustrated model and food lover Chrissy Teigen has revealed how she very reluctantly prepares for her "daunting" bikini shoots.

The 27-year-old, who is set to marry John Legend, explained to Cooking Channel TV that she hates dieting "so much I can barely explain without getting angry, but I don't walk onto the set of a swimsuit shoot without having that whole week prior being a pretty strict regimen."

She doesn't elaborate on what the "strict regimen" is, but her Twitter feed and food blog indicate that juice cleanses are behind her swimsuit-ready physique. On December 11, the brunette tweeted a photograph of a large pan of mussels captioned with the description: "Served with bok choy and thai sea bass. Now we say goodbye to food and hello to juice for 1 week!"

Miss Teigen also goes into juice cleansing in more detail on her blog So Delushious! She wrote last October: "It's honestly not something I push and advocate for, nor do I want to lose all credibility as someone who LOVES food. Trust me, I already got the, 'you write a food blog and you don't even eat' sh-t.

"Would I EVER do a 10-day juice cleanse if I didn't have to be in a bikini… sometimes only half a bikini… in highly circulated magazines? Holy sh-t, NO. I love my body. Well, I love my in-clothes body. Loving your bikini bod is a whole other ball game. And getting in a bikini when you just completed 3 weeks of not just eating but FEASTING every single day is a little daunting to say the least."

When she eats a lot she doesn't put weight on in the right places. "Skinny legs. Skinny (untoned) arms. And a poof in the belly," she explains.

To gear up for modeling assignments she says that she opts for the ten-day Blueprint moderate cleanse, which consists of three green juices a day, one spicy lemonade, one pineapple, and one cashew milk drink.

"The Blueprint cleanse is great because it provides all-around nourishment. You are consuming around 20 pounds of fruits and vegetables (well however much juice that would make at least) every single day," Miss Teigen writes.

"I made the decision last night… I would allow small amounts of raw nuts, raw veg, a couple pieces of sashimi in moments of real hunger, avocado. That's. All. I needed to make the adjustments necessary to keep meeee happy." She later writes that she was unable to sleep properly because she "missed the feeling of going to bed with a full, heavy belly. That feeling is soothing to me."
[From Daily Mail]
Let me just say upfront that I know there are a lot of people who advocate the cleansing effects of an occasional juice diet, but there's no way in hell that I could ever not eat solids for over a week. Even after having my wisdom teeth pulled, I was crawling the walls after two days of nothing but yogurt and applesauce. However, I can understand that there are certain pressures of being a model, and one who models swimsuits must certainly (at least on occasion) go to great lengths to maintain such a figure. When I look at Chrissy's bodypaint shots from this year's SI though, I just envy the elasticity of her boobs. She's so gorgeous, and she's so real.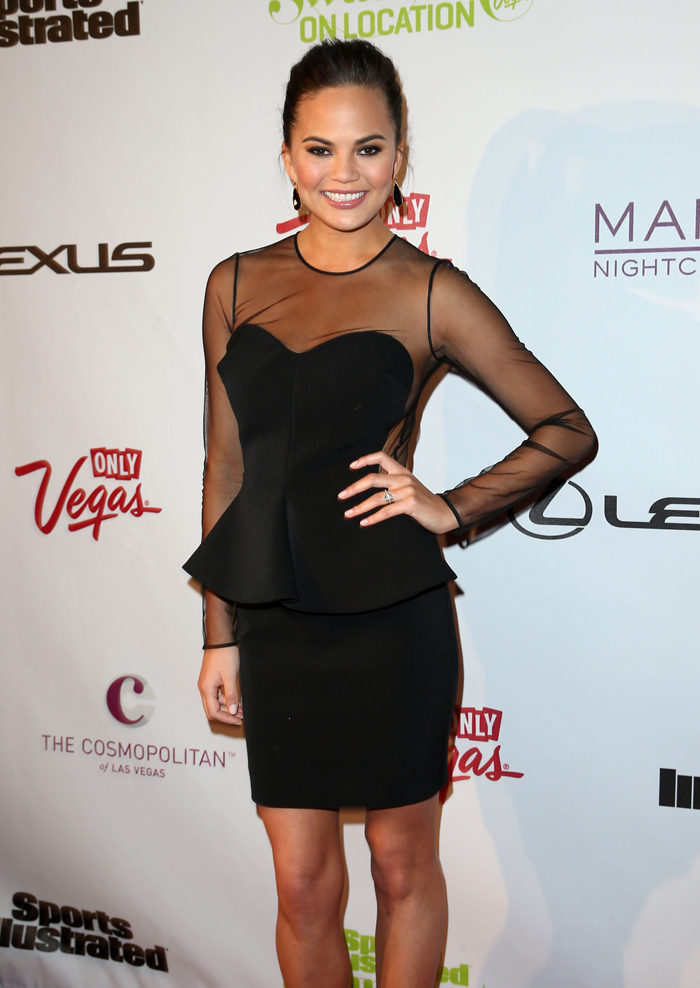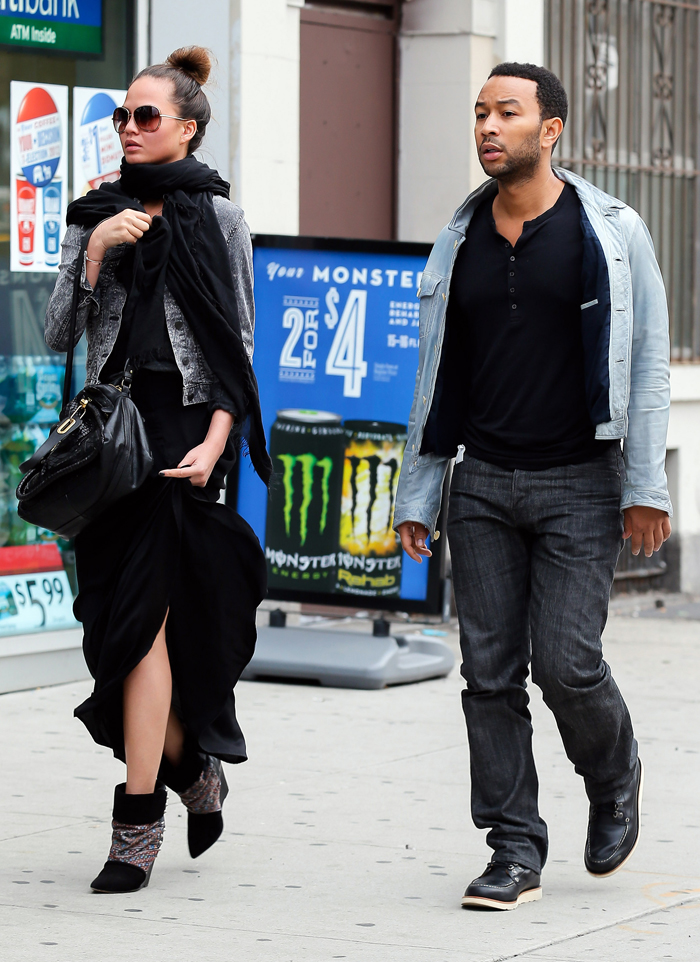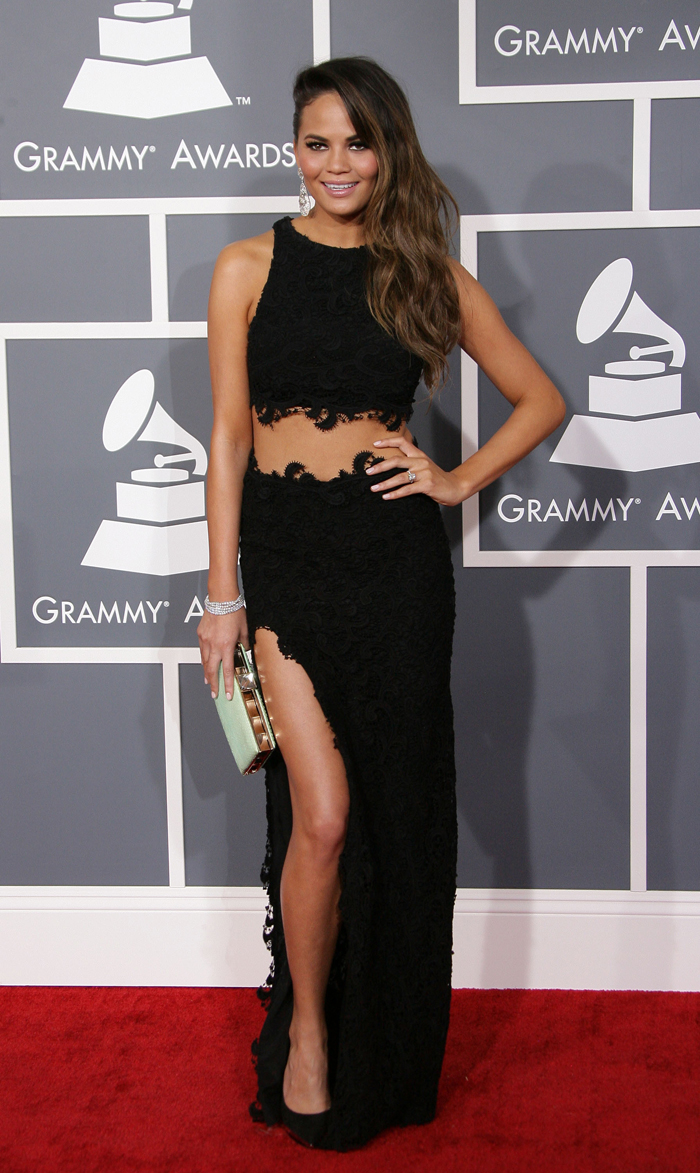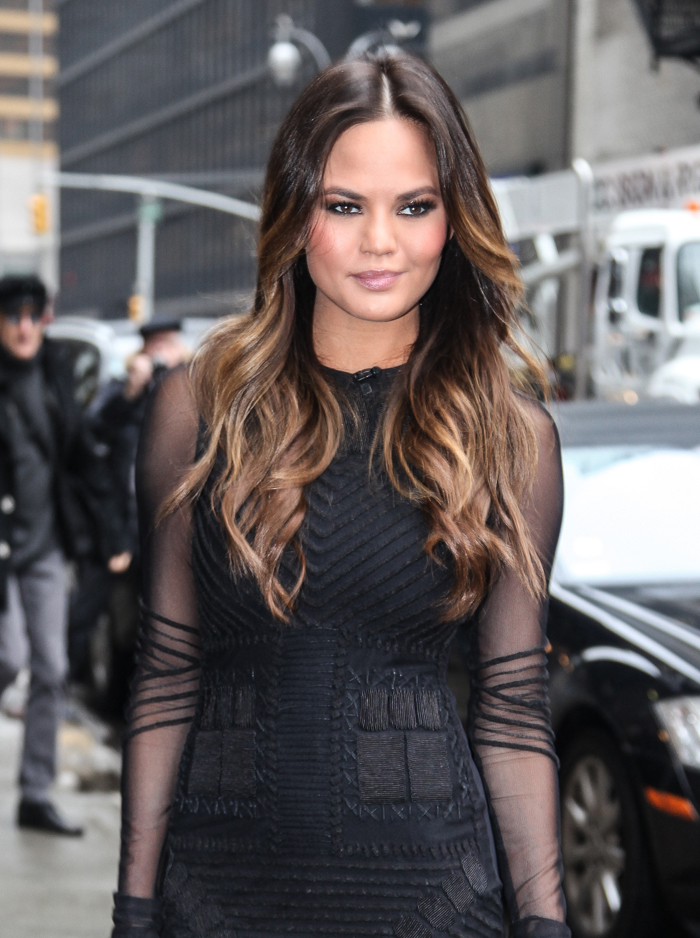 Photos courtesy of Fame/Flynet and WENN