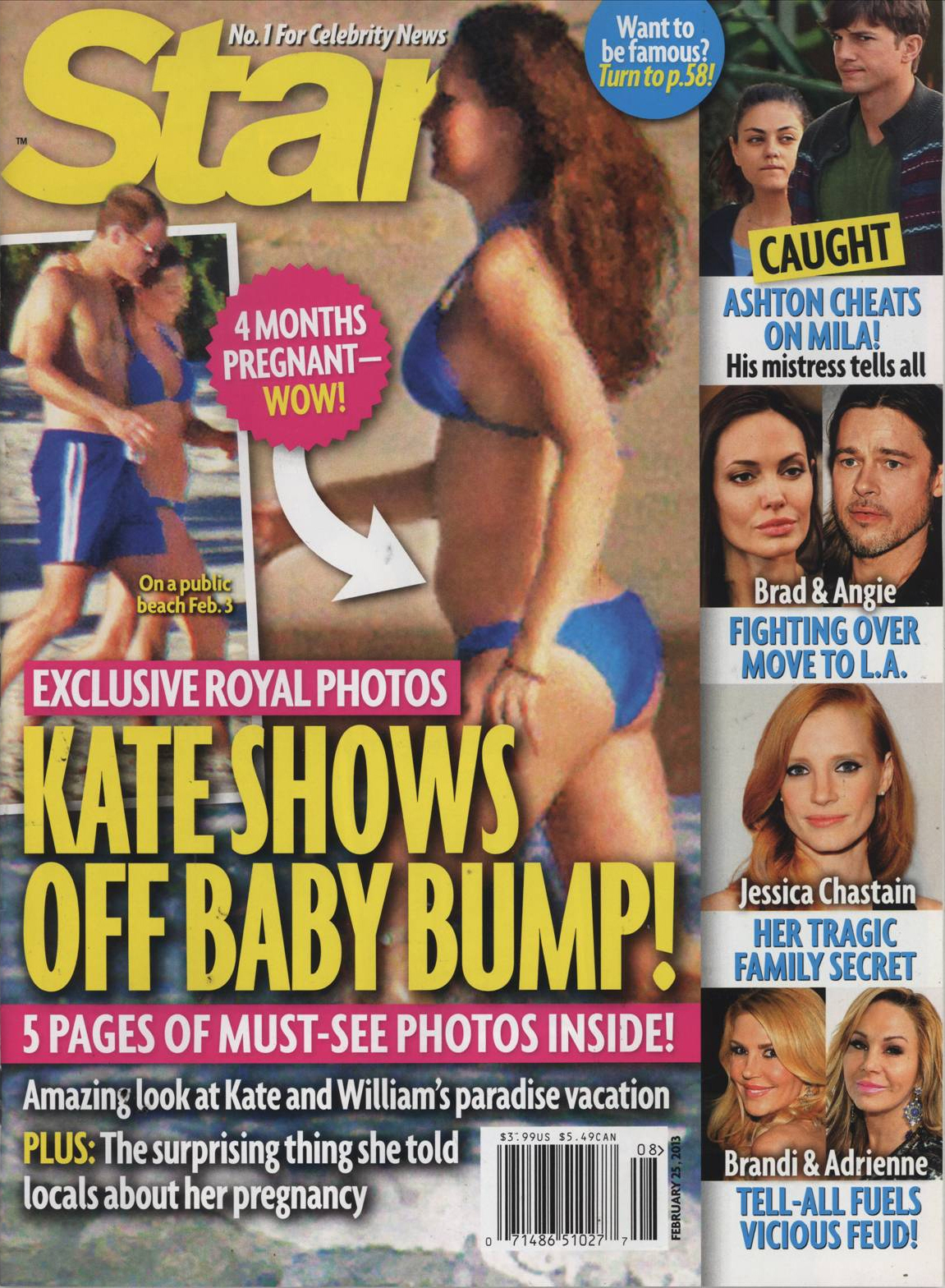 I just thought you'd like to see the big Star Mag cover for The Great Waity Pregnant Bikini Photo Scandal of 2013. Here you go! I can't jack the inside images, but it's not really necessary because Star put the best ones on their cover anyway. You get the idea – Kate, in profile, with a small baby bump and slightly larger boobs. There is one photo inside where there's another angle and her bump looks a little bit bigger, but that's about it. As for the "photo flap" which "riled the royals" – I've been pleased to see that there has been some push-back against the royal family for their hissy fit regarding these pics. The general consensus – amongst even the more conservative and pro-monarchy UK papers – is that the royals are making a mountain out of a molehill and that the whole trumped up controversy is too "precious" and William in particular needs to "stop fussing". Well done!
As for this Star Mag cover story… here are some highlights:
*The first lines of the story includes the phrases "after months of excruciating nausea and debilitating weakness" and "much-deserved vacation". Sigh.
*A source claims: "Kate really wanted to get away one last time before the baby is born and Willian agreed that it would be a great idea." They act like this is their last vacation ever. What do you think it going to happen when Kate gives birth? She's going to need a full year off to shop and go on vacation!!!
*A friend: "This holiday was just the tonic she needed." Poor Waity!
*William and Kate stayed at $7.8 villa in Mustique while Carole, Michael, James and Pippa Middleton stayed at a "separate estate". That's interesting, isn't it? It adds a wrinkle to that whole "the Middletons pay for Kate and Will to vacation so much" thing.
*A source claims: "Kate said she loved the feeling of being pregnant and how it's transformed her body. She even joked about how the pregnancy is making her butt bigger but despite that, she feels sexy!" What, Kate can't feel sexy AND have a big butt?!
*A friend reveals: "William keeps telling his wife how amazing her new curves are. They are really making an effort to reconnect on this trip and go back to being just a normal couple for a while."
*An onlooker: "What's shocking is how passionate they still are… William joined Kate for an early morning swim, they were touching and kissing in the waves, and when they came out of the water, he got down on his knees in front of Kate and kissed her baby bump. He then hugged her and held her as they watched the sunrise together. You could tell it was a magical moment for them." Aw. That's actually really sweet.
*Poor little Waity, can't do anything for herself, wanted to vacation with her whole family because "this way she can really relax, knowing her whole family is taking care of her." And William is fine with it because "he loves his in-laws." He has become William Middleton, hasn't he?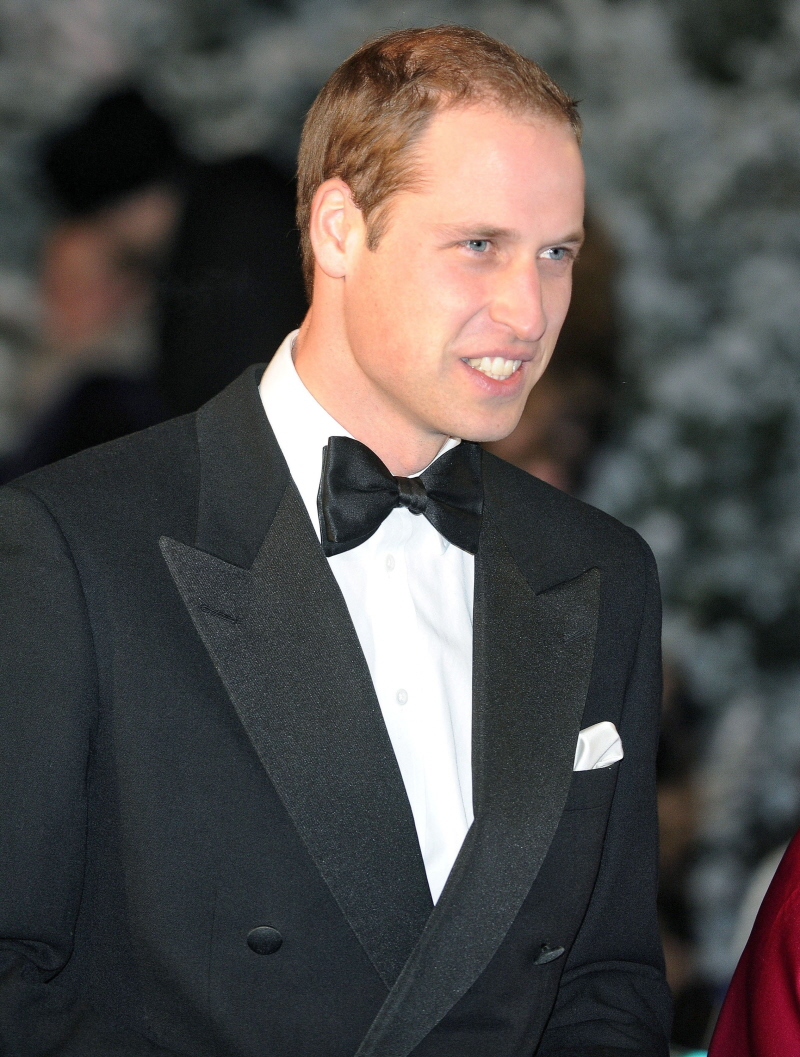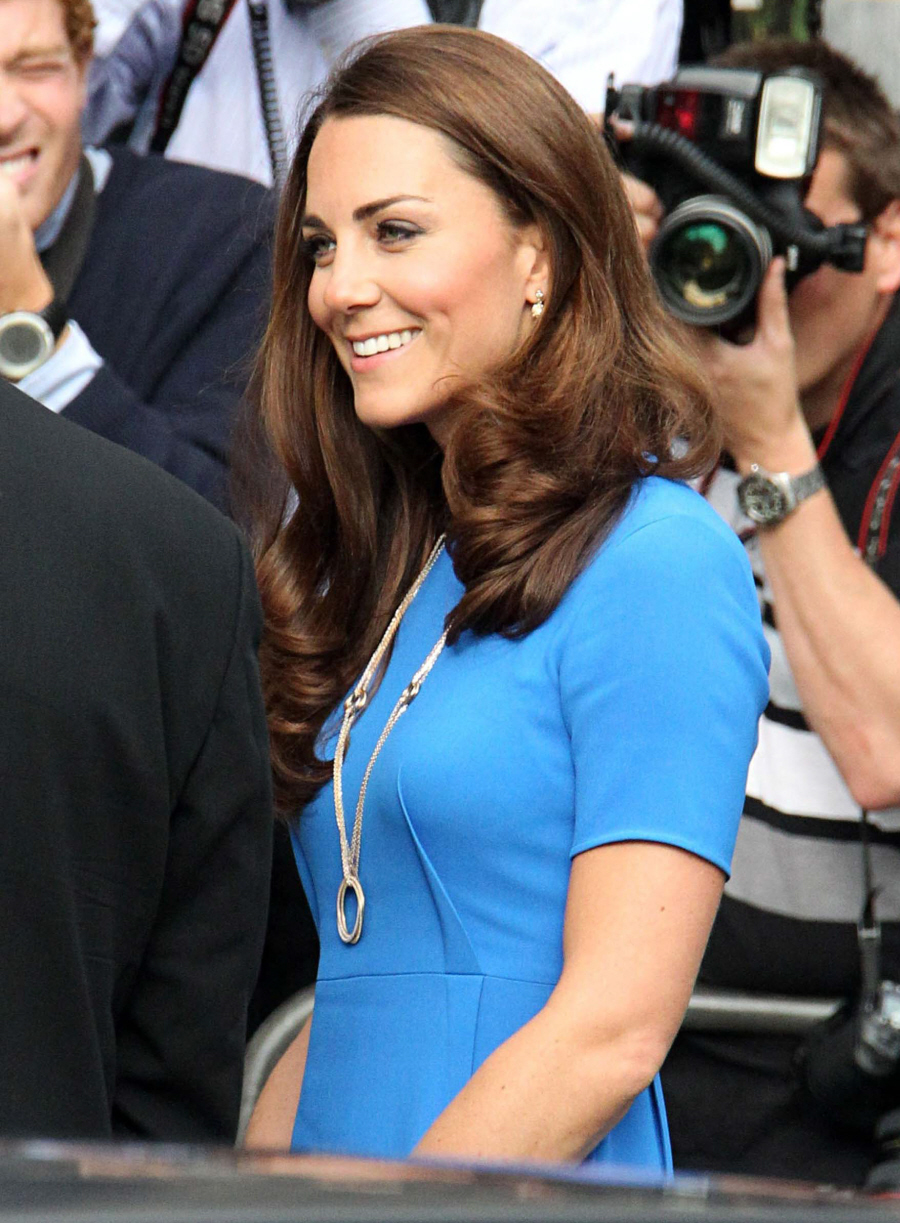 Cover courtesy of Star, additional photos courtesy of Fame/Flynet.