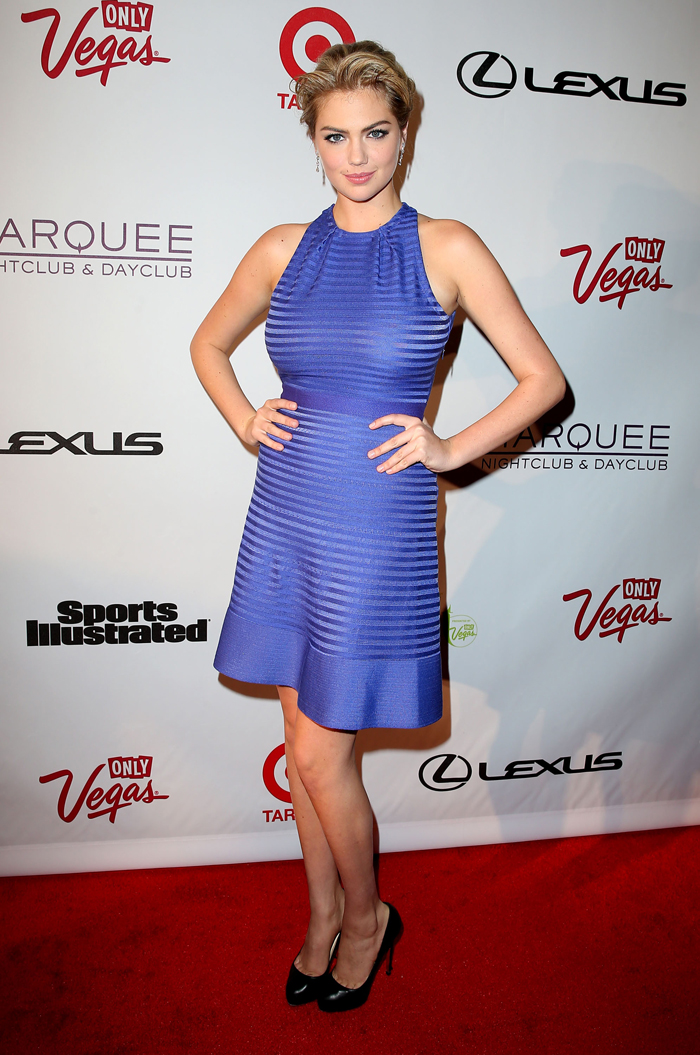 These are photos of Kate Upton a few days ago in Las Vegas to promote her second consecutive Sports Illustrated: Swimsuit edition cover. I'm not crazy about this purple dress at all because this type of neckline isn't terribly flattering on big-busts (and I speak from personal experience), and horizontal stripes aren't flattering on anybody. Let alone a model that people seem to have it out for in terms of not being good enough. Over and over again, people have screamed out for models who don't look like coat hangers, and now there's been a ridiculous backlash towards this lovely, 20-year-old model for daring to have some flesh on her bones.
Indeed, Kate has already defended herself against pro-ana criticisms and insists that she loves her "healthy curves." Personally, I think it's pretty great that she's quickly grown so successful in the past year while still being able to eat solid foods. But the criticism is back again this year with Kate's new parka-boobs magazine cover, and she's managing to gracefully dodge such questions. Also, her fellow SI models (including my favorite, Chrissy Teigen) are defending Kate — which means that the stories that they mean-girled her last year are either inaccurate or they've wised up and realized that Kate is here to stay for awhile — in a refreshing twist. Here are the details: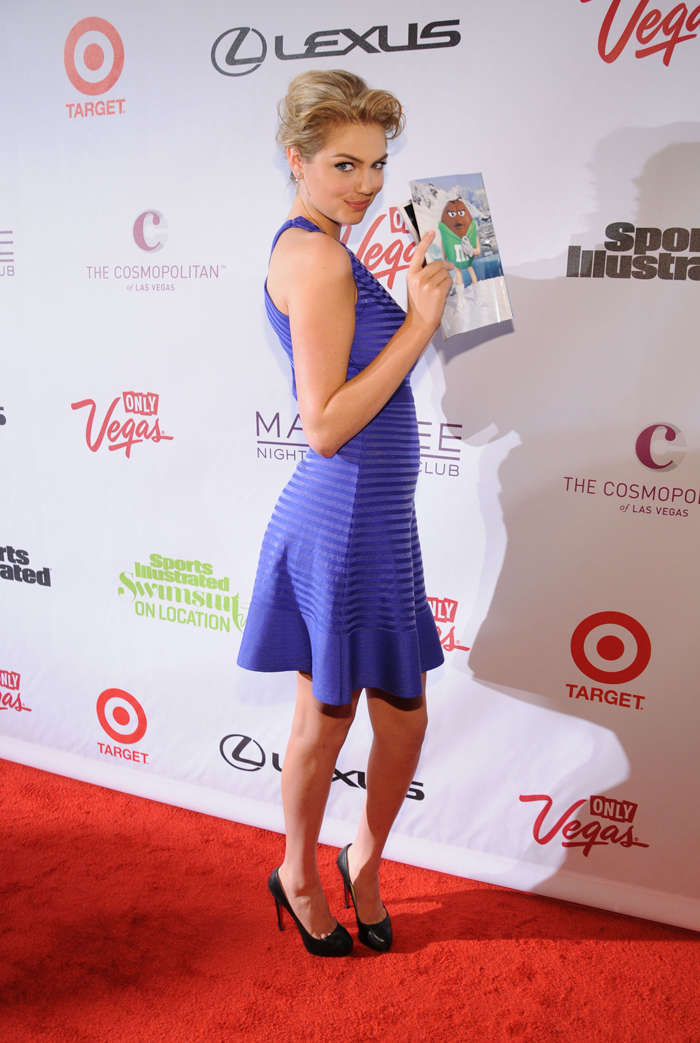 Sports Illustrated treated Kate Upton like a dumb blonde: The top model only learned she landed on the cover of the Swimsuit Issue when the news leaked online Friday. "I immediately called SI, and they were like, 'Don't tweet anything!'" she told us at the issue's official launch party Tuesday at Crimson. Upton's on the cover for the second year in a row, and has bizarrely been bashed by some for her curvy body. "Everyone has the right to their own opinion," she told us. "I am in a good place in my career, so it's all right."

While Upton brushed off criticism, her fellow bikini babes came to her defense. "Everyone is hyper-critical of women, and it's got to stop," Alyssa Miller said. "We should be embracing all body types." Chrissy Teigen added, "I don't think people realize we read everything." While Upton was top dog, Katherine Webb — the SI babe and Miss Alabama who became famous as Brent Musburger's obsession — turned almost as many heads. She was seen posing for pics with pageant-queen guests Alison Cronin and Brenna Mader.
[From Page Six]
Kate is still so very young, and it must be at least somewhat difficult to be in the public eye while certain people keep loudly insisting that you're too fat to be a swimsuit model. Yet she manages to project a good-natured attitude about all of the nonsense, and she's absolutely correct in that her career is on fire and that none of the criticism really even matters. In fact, she's generating quite the conversation on body image, so I think we can count Kate as a modelling success on more notes than one.
In related boobery, Kate has announced that she is completely single. So I guess she's no longer dating Justin Verlander, right? His loss.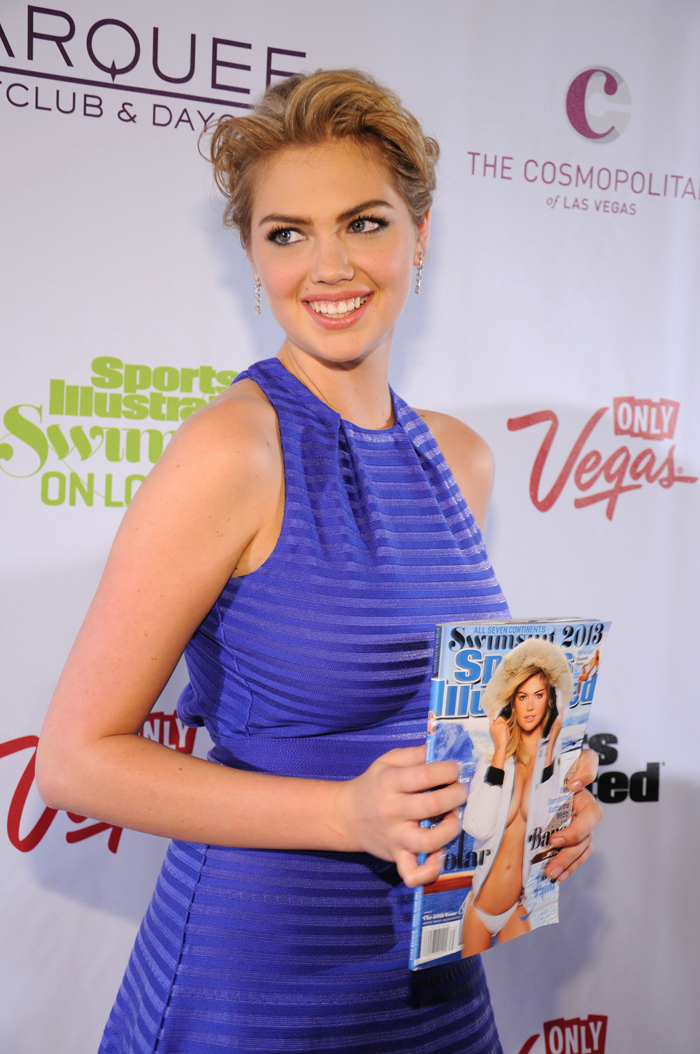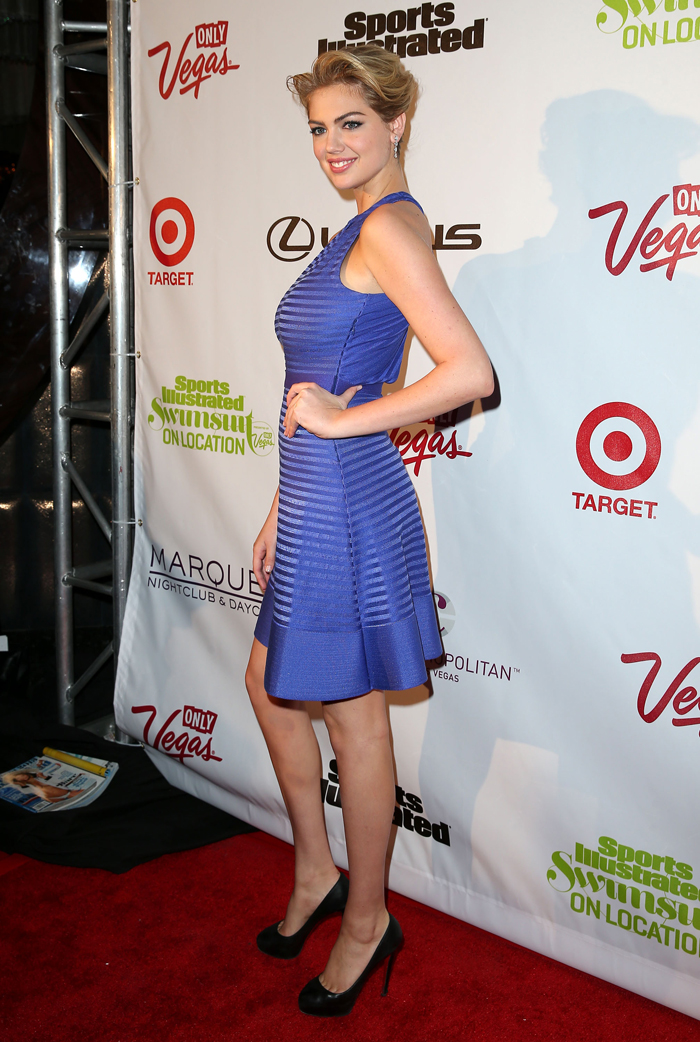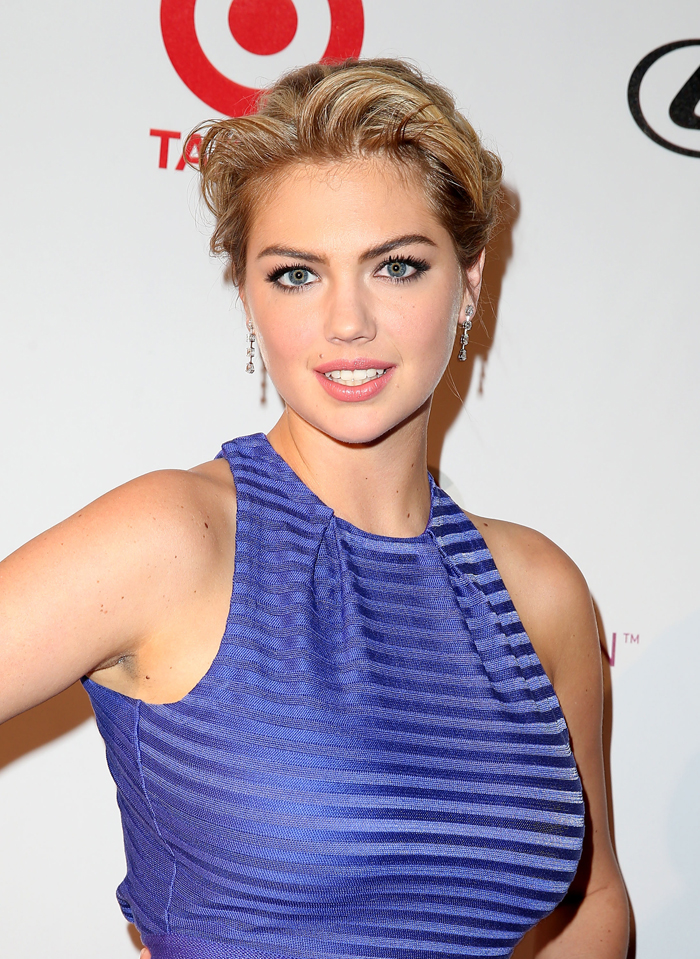 Photos courtesy of WENN