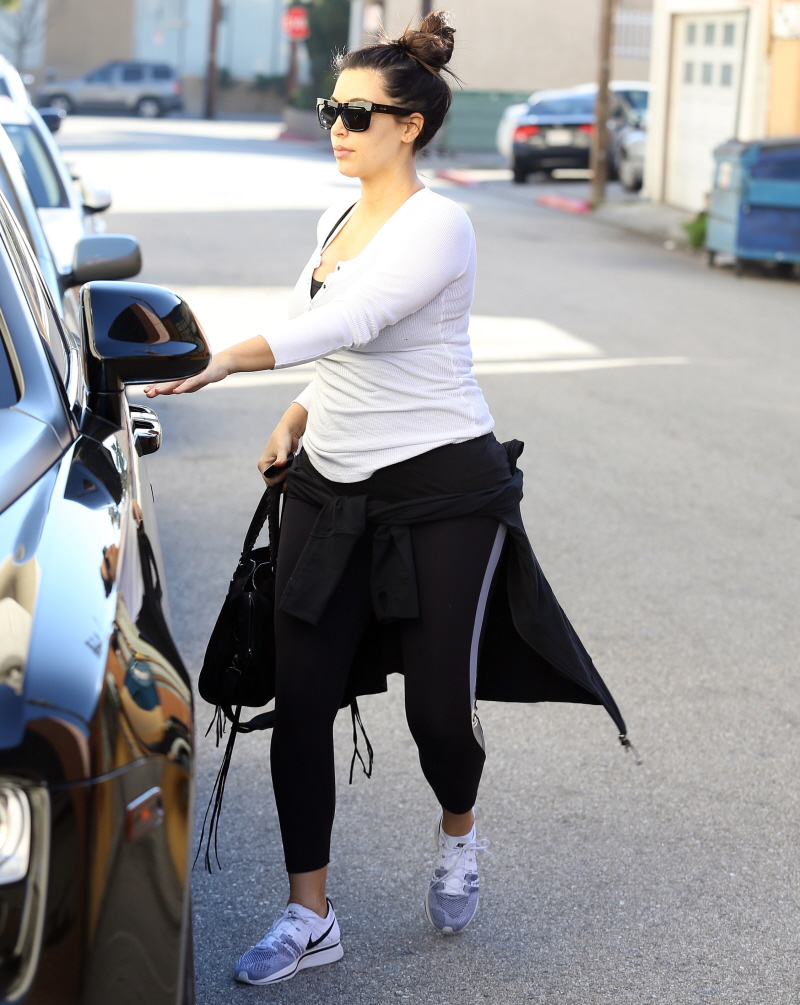 Dear paparazzi: I'm not trying to be mean or anything, and I definitely don't want to encourage anyone to put a celebrity or a civilian in harm's way, but if you're going to snap photos of Kim Kardashian these days, can you please try to get some better photos of her bump AND her ass? Preferably, I would like some shots of Kim from behind and some of a full-length profile. Thank you. Love, Kaiser.
These are pics of Kim yesterday in LA, coming out of her gym. She looks… yeah. She looks fine. When I was writing about Jessica Simpson's huge baby bump, it occurred to me that if I ever get pregnant (not likely), I will carry more like Jessica and Kim. I have a big booty and big boobs, and I have the kind of build that would "pop" early. So while I think it's funny that Kim is doing all of this crazy stuff to hide her wideness, let's also remember… this was always the way she was going to carry, you know? Also: did you know that Kanye is still buying his baby-mama all kinds of crazy jewelry? 'Ye already dropped tens of thousands of dollars on jewelry for Kim at the Paris Cartier store, and now he's gotten her a $70,000 Cartier panther cuff. Kim showed it off on Twitter: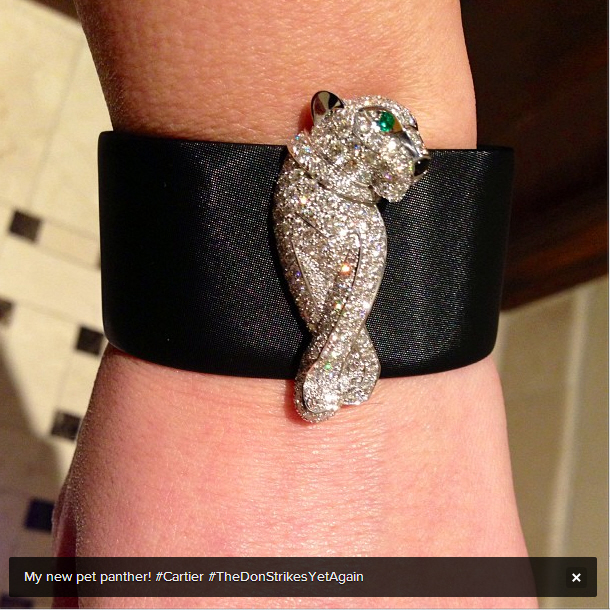 I love Cartier's Panther collection, but I think that cuff is fug, right? It's too gaudy.
In other news, there's SO MUCH DRAMA with Kim's divorce case and it's all centered around Kris Humphries and how he's a big loser. Yesterday, TMZ got the leak from Kim's camp – go here to see. Basically, Kim's lawyer Laura Wasser has told the court that Kris and his lawyer have been using the divorce case to attempt to derail and destroy the Kardashian family's reality shows. Wasser claims Team Humphries doesn't give a crap about the divorce, they're just focusing on the reality shows. I didn't think it was that big of a deal, but hours later Kris's lawyer quit on his ass! Marshall Waller filed documents for the change in counsel saying that he was quitting because there was "an irremediable breakdown of the attorney-client relationship." And then this happened:
Even Kris Humphries' soon-to-be ex-lawyer thinks Kris is abusing the legal system by fighting for an annulment from Kim Kardashian … TMZ has learned.

Sources connected with Kris tell TMZ … attorney Marshall Waller made it clear to his client … there are NO legal grounds for annulling his marriage to Kim, because there's absolutely NO evidence of fraud.

Our sources say Waller and Kris reached an impasse … because Kris' out-of-state attorney, Lee Hutton won't budge from the whole annulment thing. So, as TMZ first reported, Waller filed legal docs Thursday asking the judge to get him the hell out of the case.

And get this … In Waller's motion to be relieved as counsel, he zings Kris by saying they have "irreconcilable differences" — EXACTLY the grounds for a garden-variety divorce.

One final thing … lawyers for Kim and Kris are in court this morning, and as we previously reported, Kim's lawyer, disso-queen Laura Wasser, will demand a trial date as early as next month. The question now — will Kris argue that since he just lost his California lawyer, he needs more time?

If the judge buys Kris' rather lame argument, it will be the 4th time the judge would have delayed the trial for a 72-day marriage that effectively ended nearly a year-and-a-half ago.
Which is what I've been saying from the beginning. I know many of you have a big hate-on for all things Kardashian, and some of it is justified. But don't let your Kardashian Hate blind you to Kris Humphries being a massive toolbox. This annulment thing is a damn pipe-dream, and it's a pipe-dream executed poorly by a moron and his team of shysters. Kris Humphries is just an idiot who wants to play the victim and act like his wife "defrauded" him of… what, exactly? She didn't hold a gun to his head and force him to propose, she didn't force him down that aisle. And now he's trying to make her "pay" because he's That Guy. He's the douche who can't let it go. Yeah, I said it. TEAM KARDASHIAN. On this.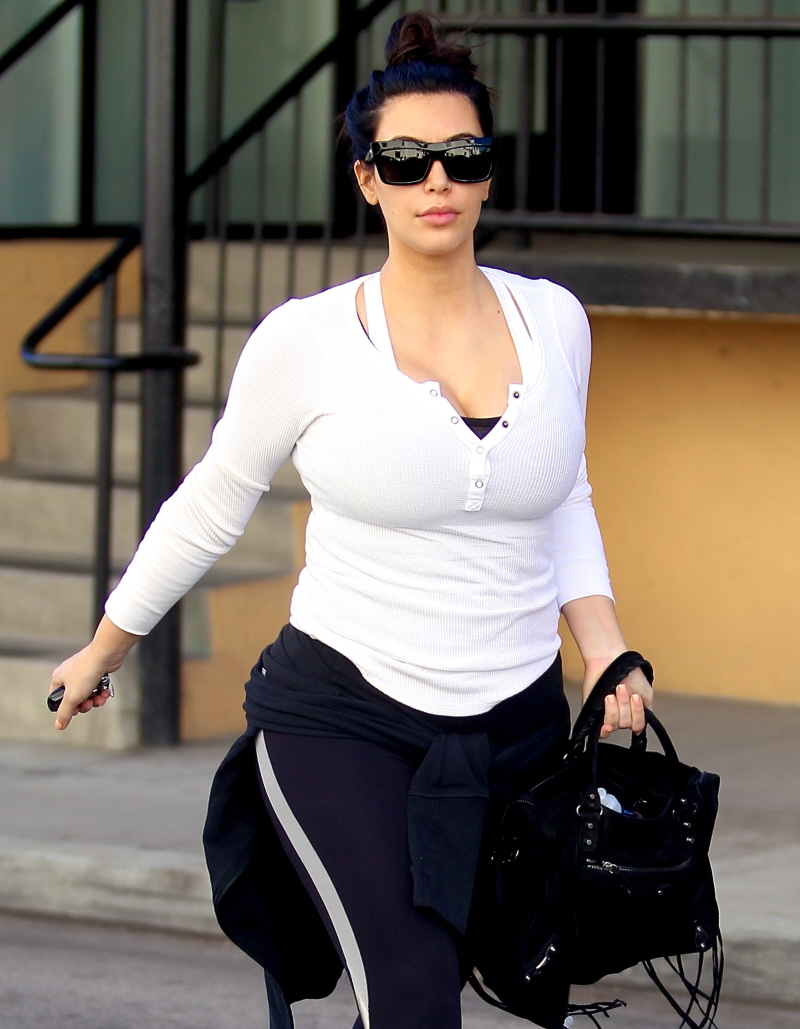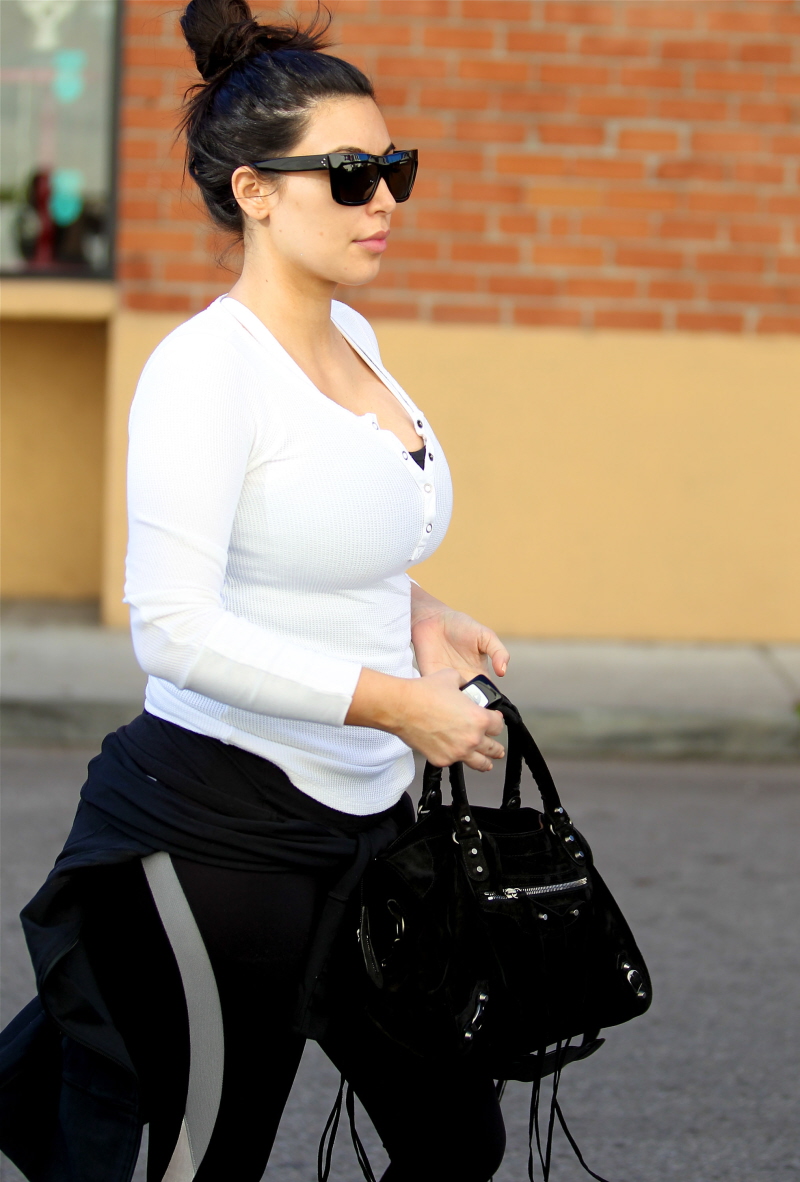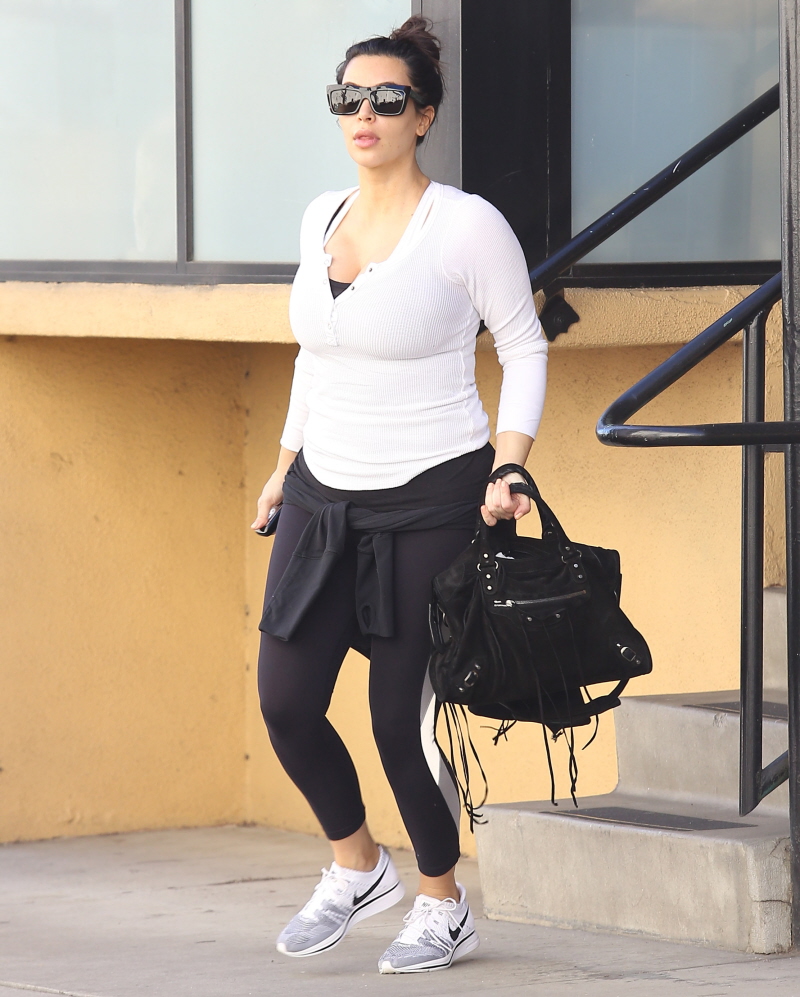 Photos courtesy of Fame/Flynet.