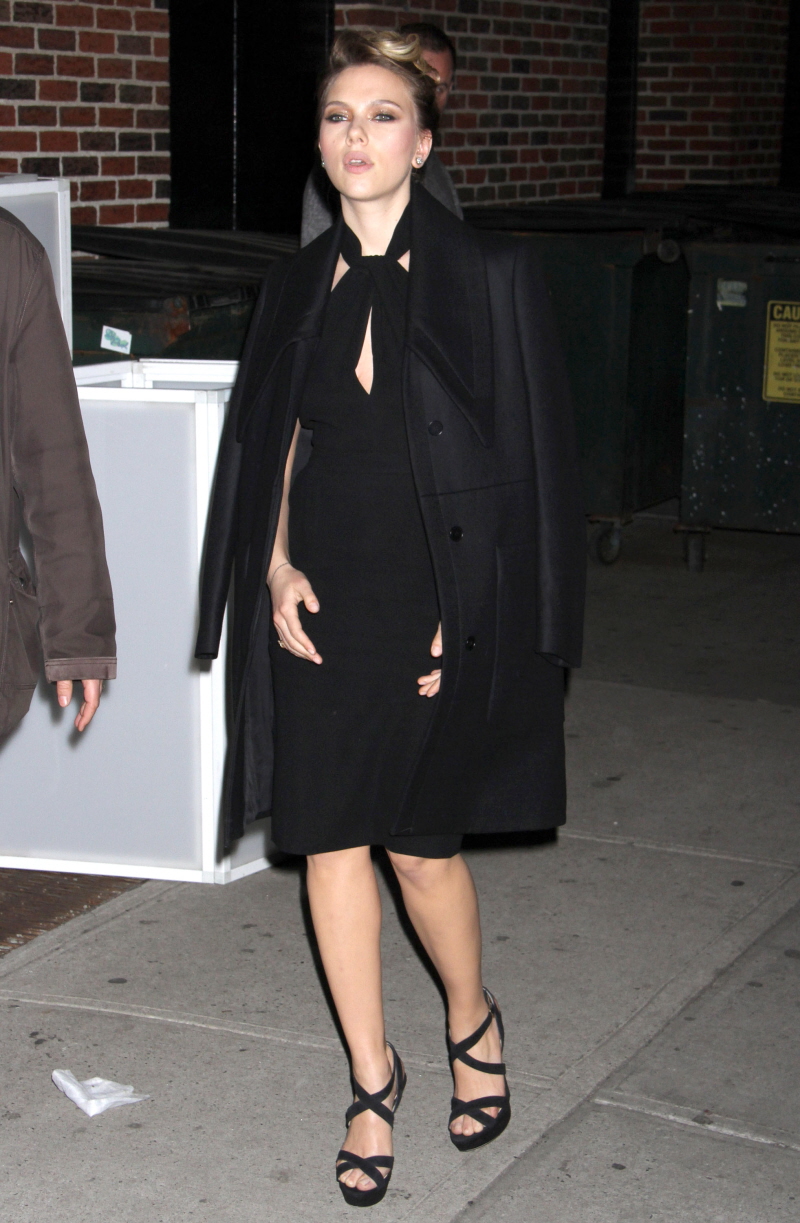 Go ahead and skip over to The Daily Mail to see the relevant photos – they're pics of Scarlett Johansson and her boyfriend of some-odd 3 or 4 months, Romain Dauriac, walking around NYC. If you're particularly eagle-eyed, you'll notice that ScarJo is wearing a ring in the presence of a man, which totally means ENGAGED!! Or so the rumor-mongers would have us believe!
Her ex husband Ryan Reynolds has already moved on with new wife Blake Lively, and now Scarlett Johansson appears to be following suit with her French beau. The 28-year-old looked nothing like the blonde bombshell we know her to be as she wandered through New York's East Village with her French journalist boyfriend, Romain Dauriac, but she was sporting something glamorous… a giant pear-cut diamond ring.

Johansson scraped her blonde hair back into a tight ponytail and slipped into black jeans, a black puffa jacket and some heavy-duty black and brown boots which almost detracted from the flashy rock (worn on her engagement finger).

Her 30-year-old boyfriend looked a little more chic – cliche alert – in a bright green jacket, beanie hat, brogues and fashionable oxblood socks. The duo headed to a cash machine before picking up some coffee and making their way to a tattoo parlour.

She's already amassed a fairly extensive collection of body art, and Scarlett would certainly be the type to mark an engagement with a new permanent mark. Last year she had a horseshoe Inscribed with the phrase Lucky You inked onto her ribcage.
God, I really hope ScarJo isn't that stupid. I mean, I get it. She was so young when she met Ryan Reynolds, and she was still very young when they got married. Maybe she messed up a good thing, or maybe she was a free spirit still finding herself, unwilling to be put in the "Ryan's Wife" Box. Whatever happened, the marriage ended and then he moved on really, really quickly with someone who seems better suited for him. We all want to be the better woman, and we can all say "she's fine, she should just sow her wild oats, have some fun." But there is still the urge to compete, and I worry that Scarlett will fall into the trap of thinking she needs to be settled down too, just because Ryan is.
But mostly, I want her to stop dating douches. I don't know if this Romain guy is a douche, but I know for sure that Sean Penn is a douche, and I got some major douche vibes from ScarJo's "most beautiful ad man in New York" boyfriend too. So… she has a type: douches. And that means she shouldn't be getting remarried any time soon.
….Oh, here we go. ScarJo's rep told E! News that she's not engaged. Good.
Also: here's an image from ScarJo's latest ad campaign for Dolce & Gabbana's Desire.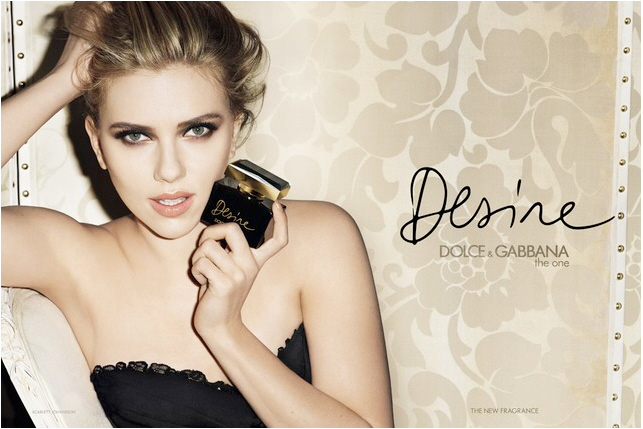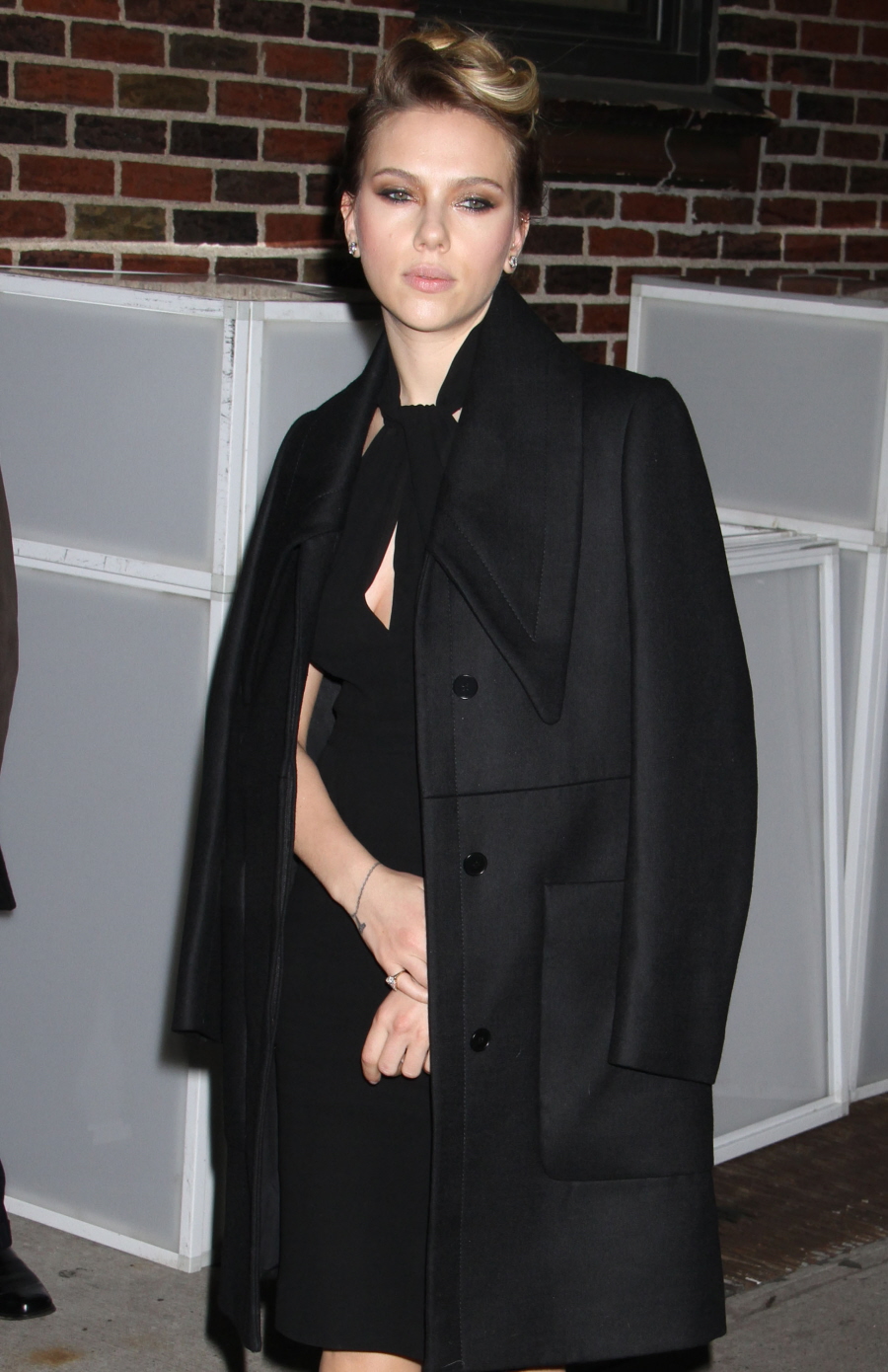 Photos courtesy of WENN and Fame/Flynet.