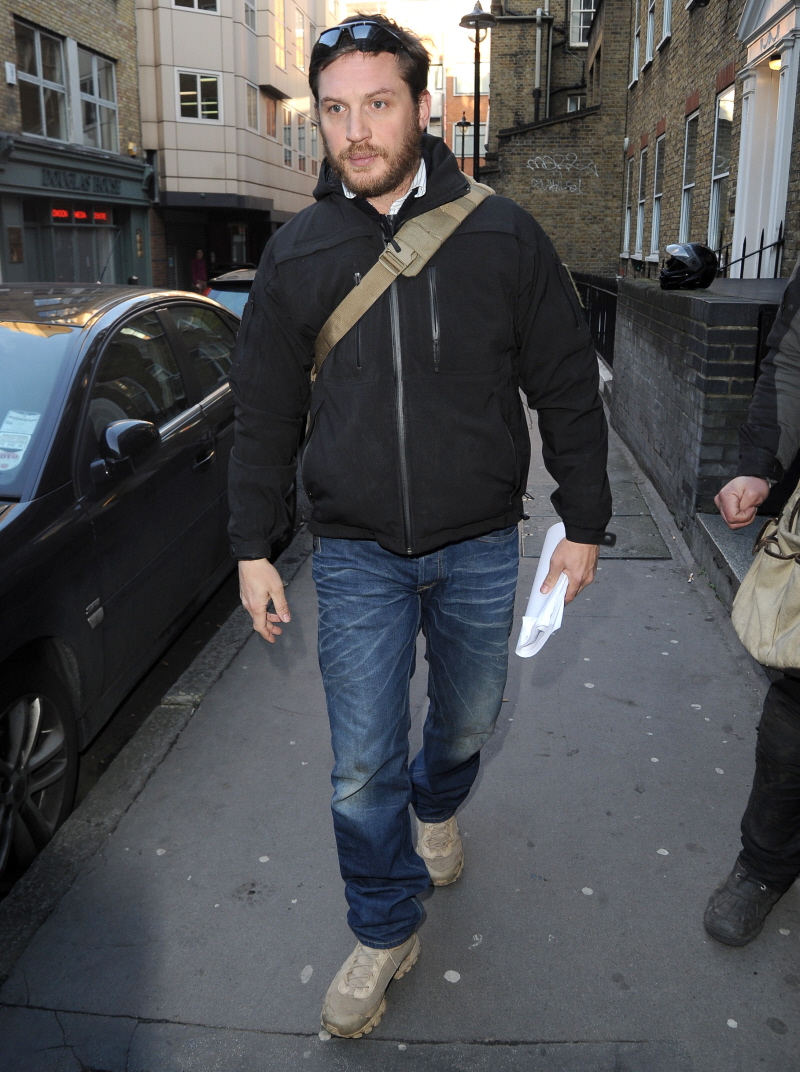 It's been more than two months since we've had any new photos or stories about Tom Hardy. I've been missing him lately, especially since pre-Oscar gossip has been deader than dead. And magically, here he is! I would like to thank whatever paparazzo managed to grab these photos of Tom in London yesterday – he was going into the Soho Hotel.
Tom spent much of 2012 hiding under a particularly grizzly beard. It wasn't his styling choice – he was cast in Mad Max: Fury Road, and he spent months in Africa filming it. When he came back to London, he shaved his mega-fur and went clean-shaven for about a second, and now it looks like he's back to a beard. I don't know if this beard is for a role or not, but it definitely looks like he's keeping it trimmed and stuff. Mad Max isn't due out until 2014, and Tom does have some projects in various stages of pre-production (including something with Noomi Rapace!), but 2013 is not going to be The Year of Hardy. He doesn't have anything coming out this year. Which means we'll just have to make do with the rare candid photos we get this year.
As to the "Would I hit it?" question – of course I would. I'm going to go out on a limb and say that I'm even more likely to hit it when he has a beard. Imagine that tickling your thighs and then answer the question.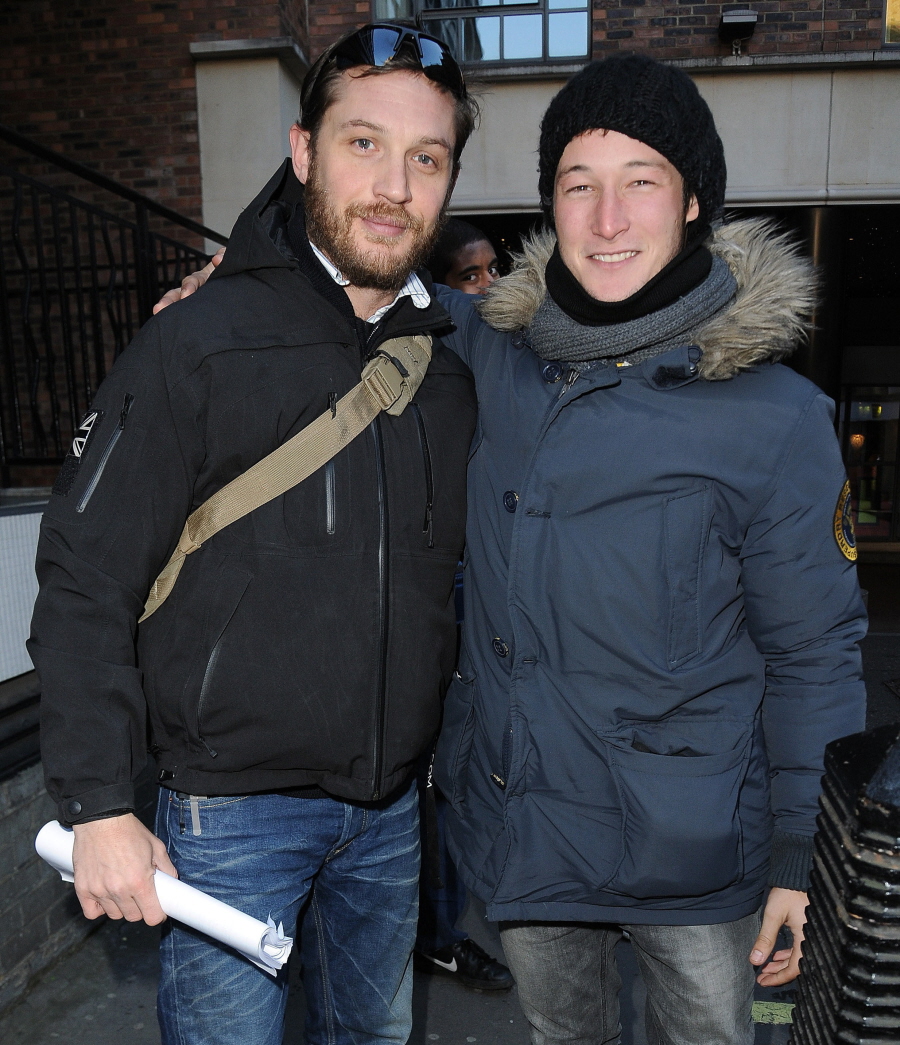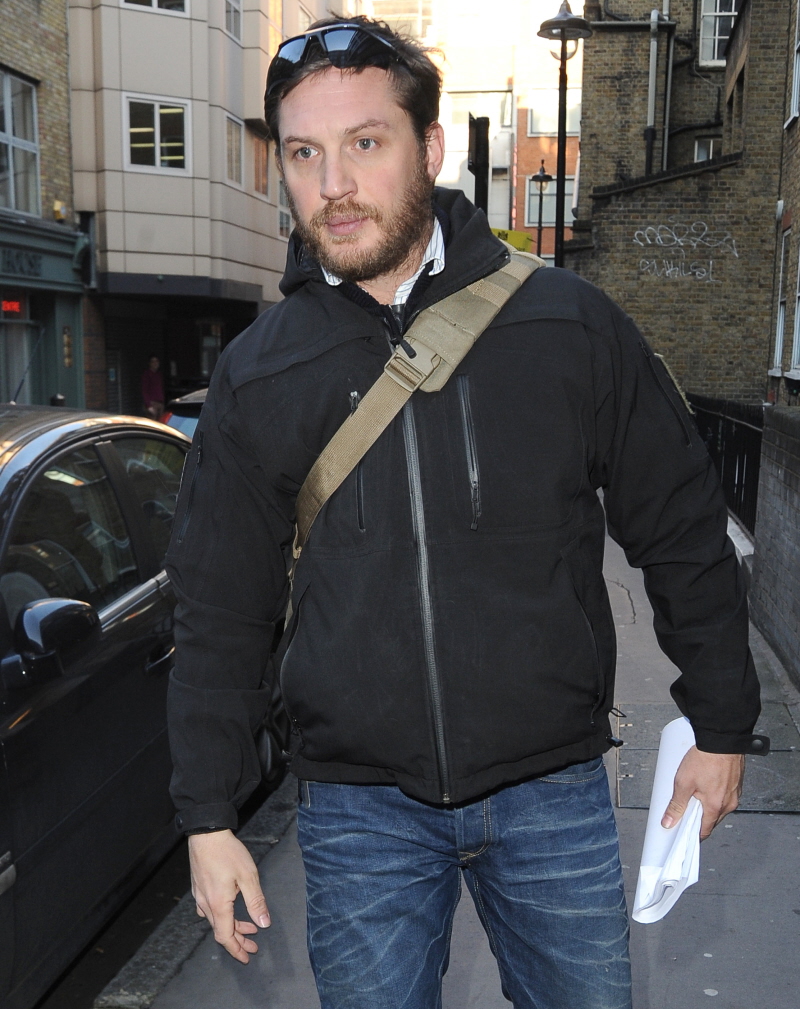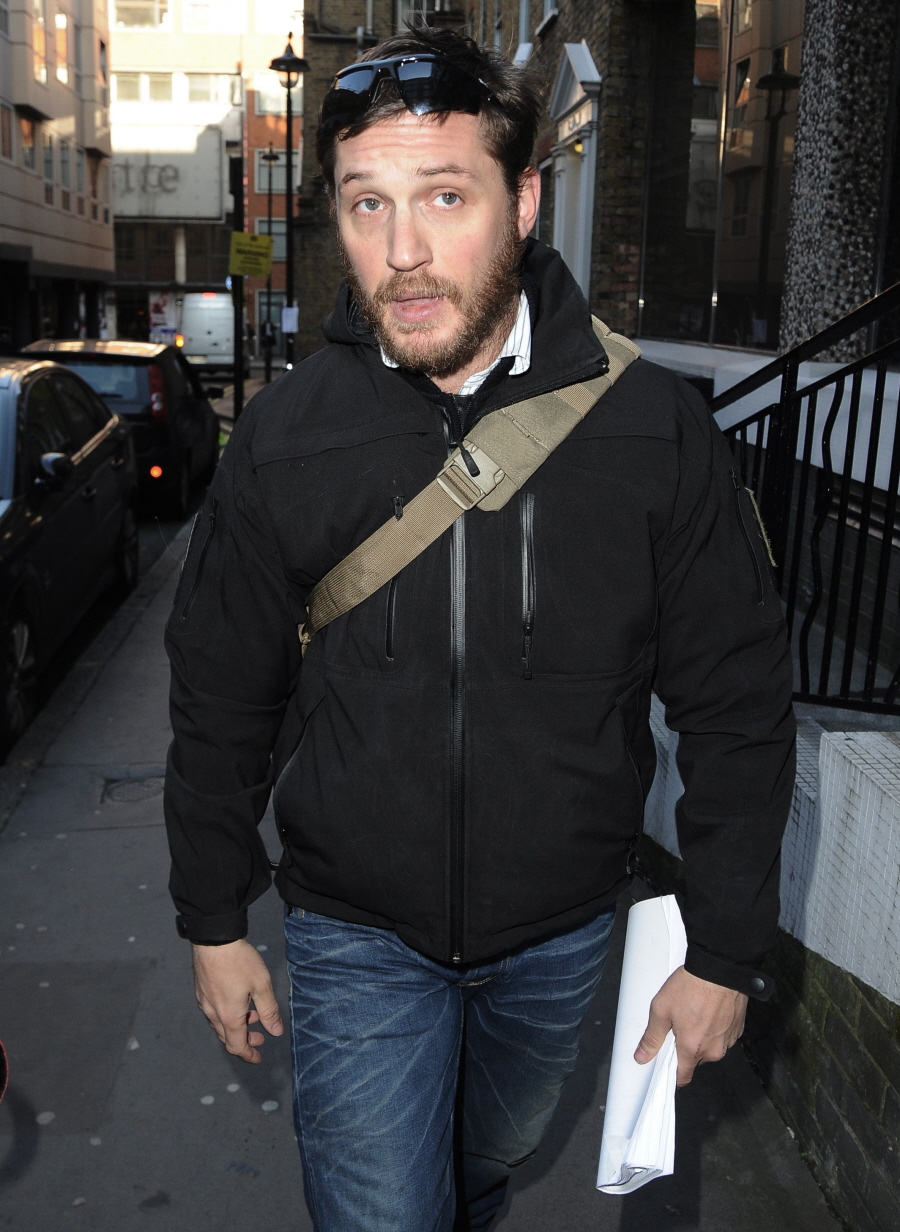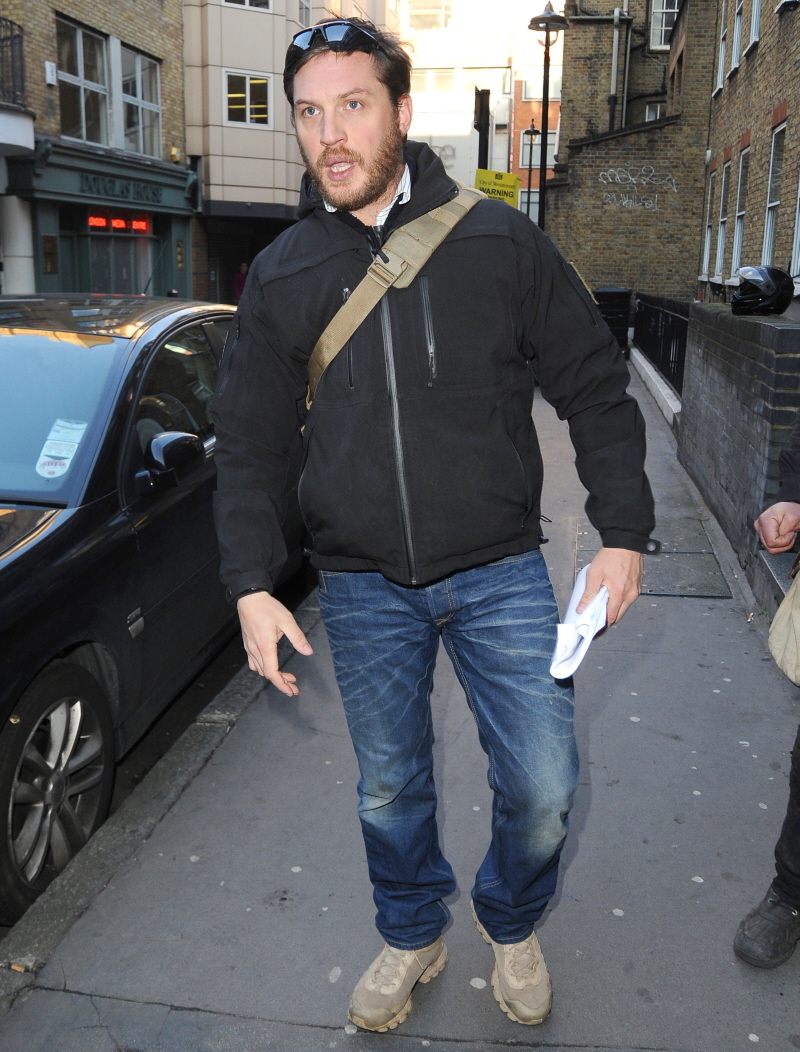 Photos courtesy of Fame/Flynet.