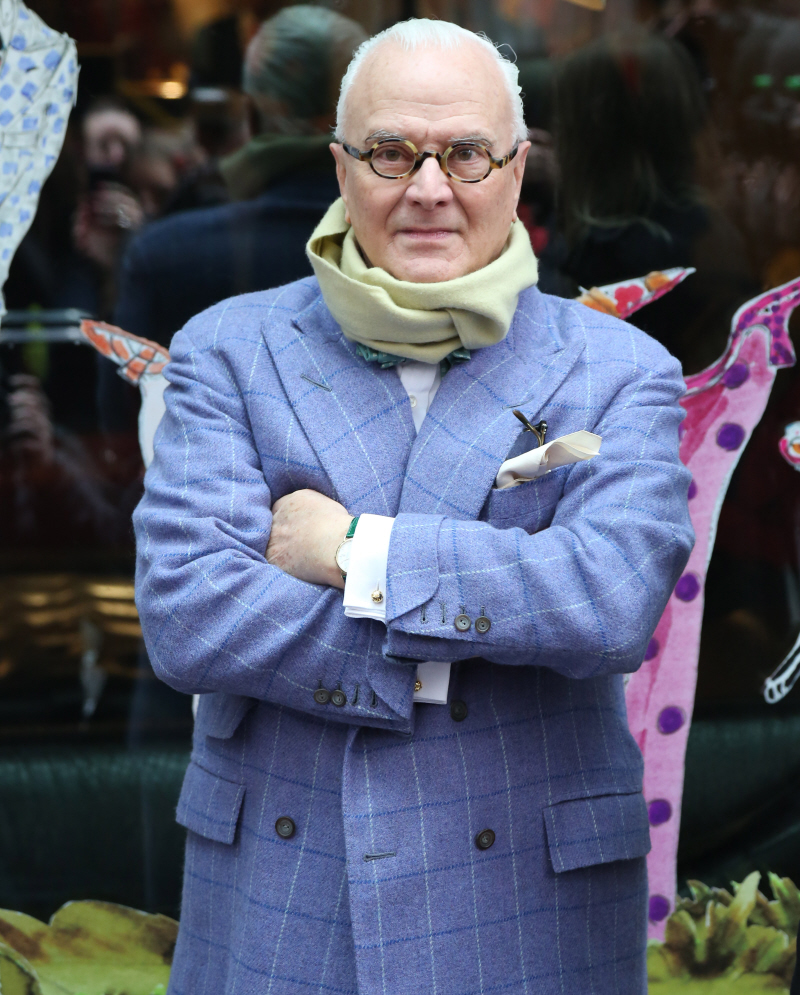 You know that Manolo Blahnik is a real person, right? It's not just a name made up by someone named David Smith who wanted something "catchy" to name his shoes. So, Manolo is a real person and he's kindy of a judgy bitch. He has a new (and rare) interview in the new issue of Interview Mag where he's waxing poetic on starlets of yesteryear and how the new girls are made of basic-ness. The problem? The starlets of yesteryear are people like… Sherilyn Fenn and Lara Flynn Boyle and the girls he's slamming are Anne Hathaway and Amanda Seyfried! Somebody's going to be wearing Jimmy Choos at the Oscars!!
Manolo Blahnik just can't remember Anne Hathaway. The famed shoe designer talks about actresses while discussing how he loves David Lynch's "Twin Peaks" in the March issue of Interview.

"I saw these girls like Sherilyn Fenn and Lara Flynn Boyle that should be working now instead of these anonymous girls," he says. "They're all the same. I don't even know Amanda Seyfried or whatever . . . I try to remember — the only one I remember is Julia Roberts because she's particular. Anne Hathaway . . . Pretty? Yes. Wonderful actress? Yes. But, I mean, I don't even remember her. What is it about her? . . . As Cat Woman, yes, and I'm not saying she's not beautiful or a great actress. I just don't remember her." The issue hits stands Tuesday.
"What I'm saying is that she's basic!" He should have just said that. I don't know, I think his comments about Annie are sort of off-side. He obviously likes her and sees her movies, and I guess the point he's trying to make is that she doesn't have the va-va-voom of "the girls of yesteryear". But I think Anne is one of the worst examples you should use in that case. Whatever you can say about Anne, she is doing good work, she does stand out, she is memorable and people have strong opinions about her (love or hate). Now, Amanda Seyfried is a PERFECT example of the blandness affecting Hollywood these days. Girl is like oatmeal personified, at least if you're talking about her personality. Next up: Manolo should complain about how all of the girls on the CW look alike because it's TRUE. I can't tell most of them apart.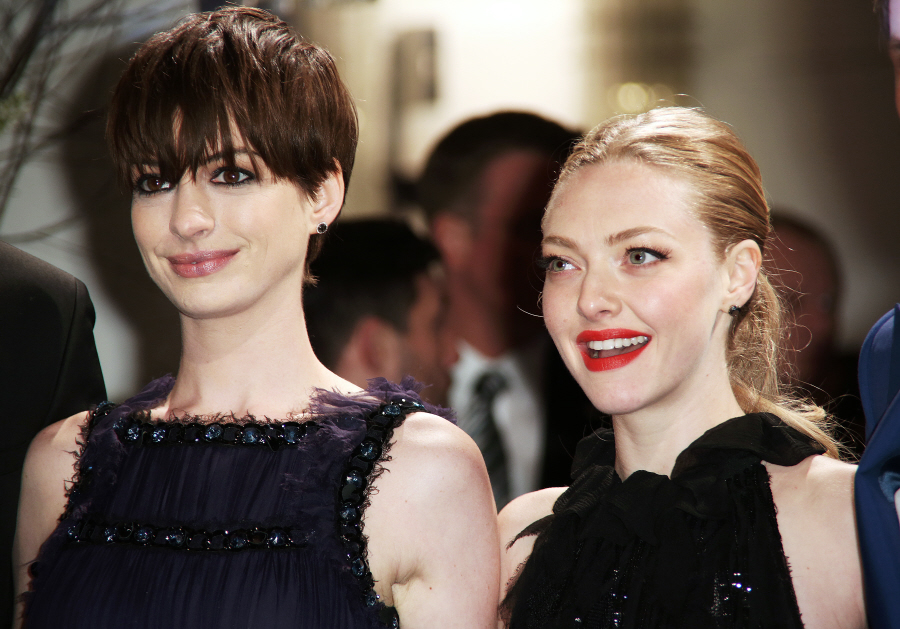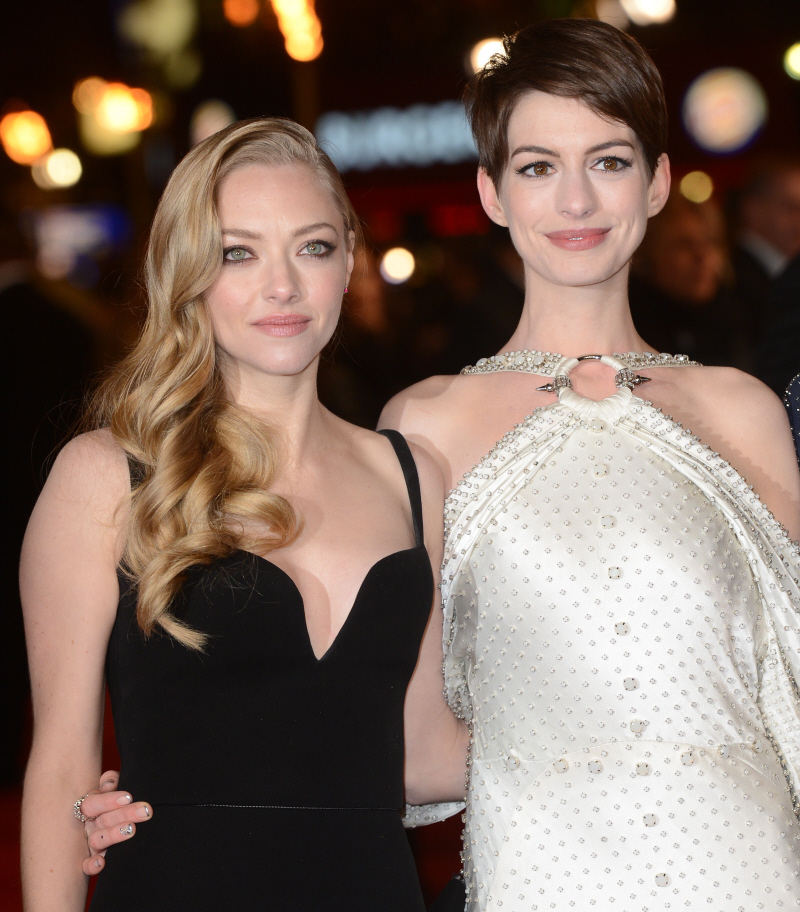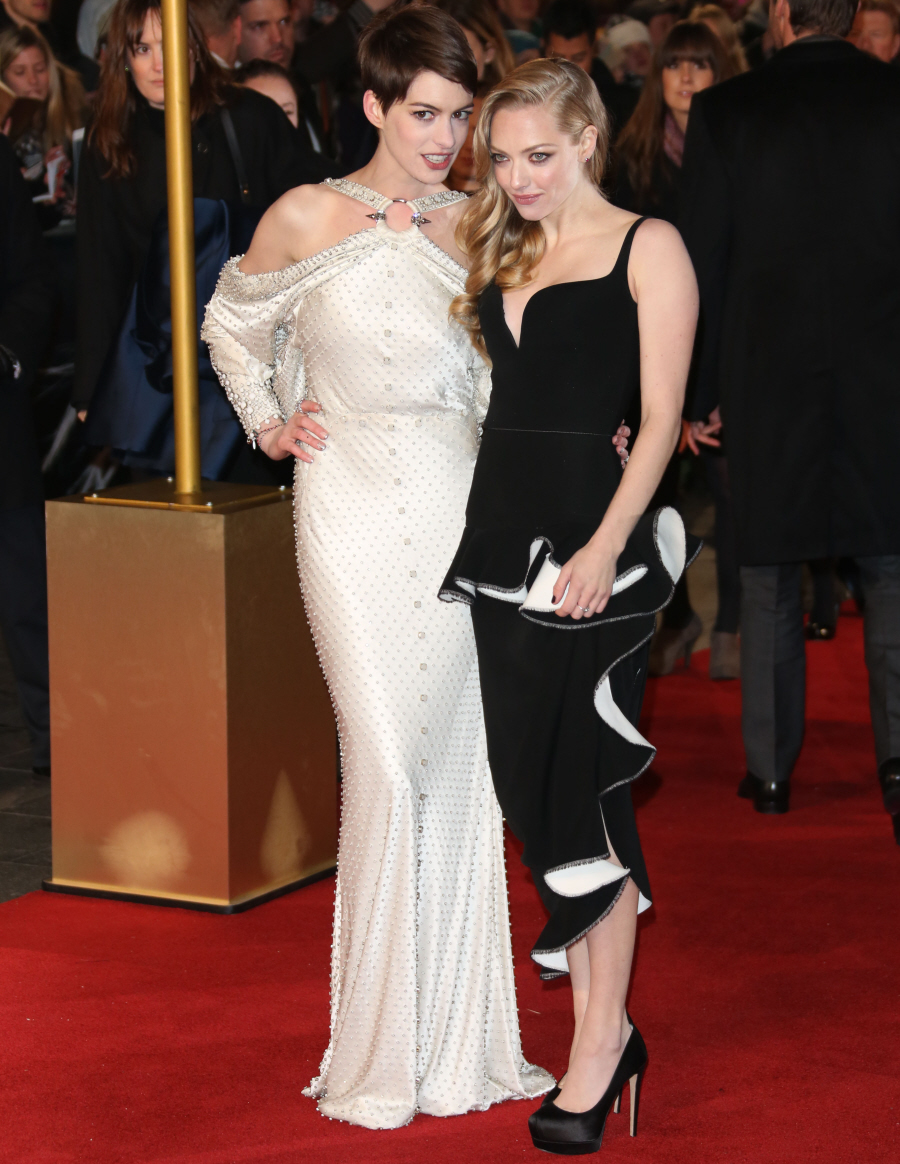 Photos courtesy of WENN.