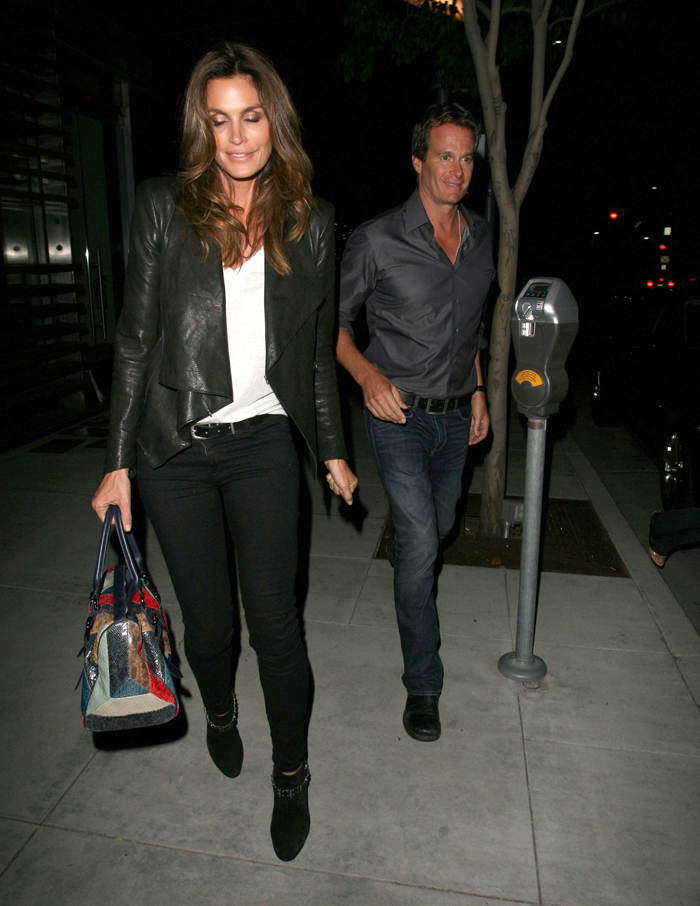 This story is more than a little bit creepy, and I'm hoping that it's not true due to what seems like sheer randomness, but Star has spoken to eyewitnesses who say that Cindy Crawford and Rande Gerber (who have lasted 14 years so far) are basically kaput. Further, the story claims that Cindy acted like a drunken idiot at a recent swanky hotel event. She was allegedly trying to make Rande jealous and telling people, "My marriage is over!" What's more, 47-year-old Cindy was said to be "drunkenly fawning over twentysomething Terraplane Sun guitarist Johnny Zambetti." Here's a picture of Johnny's band (which I'd never heard of until now); he's in the back row, third from the left. Weird.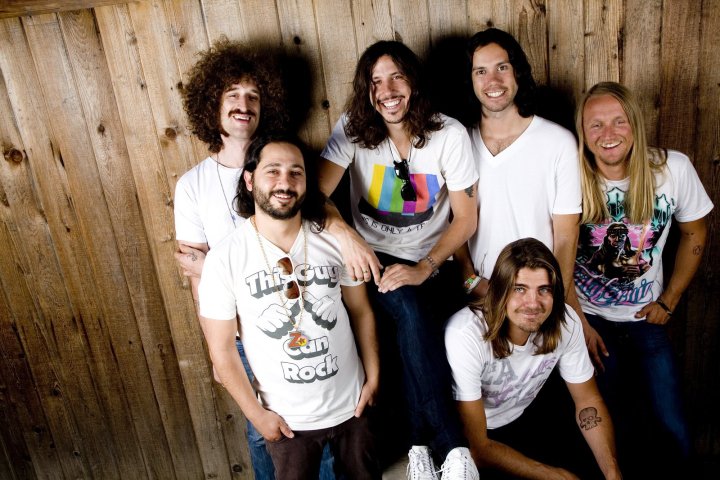 It gets even worse from there. According to this fantastic tale, Cindy was also (in a room full of party witnesses) dirty dancing with Brody Jenner in a vain attempt to get back at Rande for cheating on her over the course of their marriage. Brody, of course, is a member of the Kardashian-Jenner clan and also dated Avril Lavigne for two years of blissful mutual douchiness. No, Cindy. Just NO.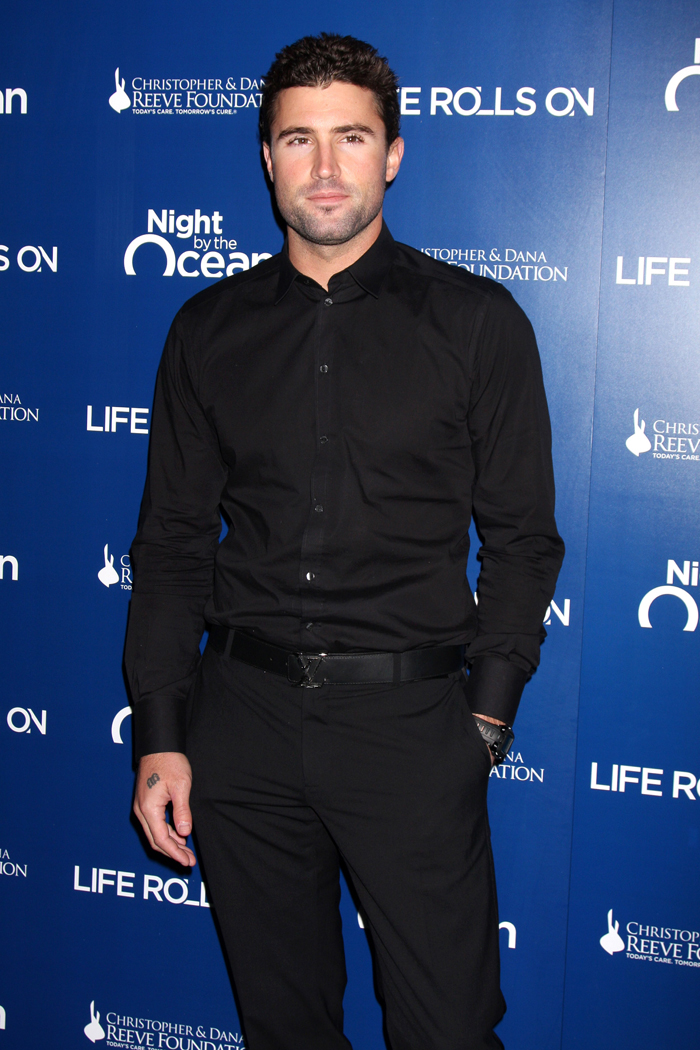 Cindy Crawford is widely acknowledged to be one of the hottest women of all time, but at a concert at the Malibu Inn in early February, the 47-year-old supermodel was more of a hot mess! While downing drink after drink, she went on a wild dancing and flirting spree, with victims including Brody jenner and Johnny Zambetti, the lead guitarist of the headlinging band Terraplane Sun — all while Rande Gerber, her husband of 14 years, looked on unfazed.

As she openly hit on Johnny backstage, Cindy blurted out a possible reason why: "My marriage is over!" she said, according to eyewitness Lyle Riddle, Terraplane Sun's drummer. "She certainly wasn't acting like a married woman. She was acting like a single, 21-year-old party girl."

Cindy's rep insists that Cindy and Rande were at Malibu In that night to see their friend Shwayze and that Cindy was not flirting wiht any men or drinking, and adds that Cindy and Rande are "very happily married," but Lyle tells a much different story. According to him, everyone at the bar noticed how out of control Cindy was acting that night. "She was drinking wine, beer and cocktails, and she seemed very intoxicated."

In addition to putting the moves on Johnny — compimenting him and telling him about her thing for "hot band guys" — Cindy also showcased her dirty dancing skills, grinding on Brody in front of the entire room. "She was really drunka nd basically chasing Brody all around the bar," another eyewitness says. "After awhile, he and his two guy friends started to mess with her, buying her shots and making her take them. She was loving the attention!"

One would think Rande, 50, would be disturbed, but the nightlife impresario didn't bat an eye over his wife's provocative antics, even as she climbed onstage — twice — to dance and whip her hair around for the cheering crowds. Rande, who was sitting at a big table with friends, "wasn't paying Cindy any attention at all," says a source. "He was completely checked out. It's like it wasn't even his wife up there." His indifference only added fuel to speculations that the pair are all but finished.

According to a source, Rande's indifference is precisely the reason Cindy's behaving like a teenager in the first place — it's her way of getting back at him for cheating on her throughout their marriage. In 2004, waitress Harmony Kubiak told Star that she and Rande had a steamy encounter at his club Whiskey Blue in New Orleans' W hotel, and the rumors about his wandering eye haven't stopped since.

"Cindy's put up with a lot over the years and is acting out now as a way to deal with her frustration," says an insider. "She always flirts with guys, and it's raeally sad because I think she does it out of jealousy over Rande flirting with other women."
[From Star, print edition, March 4, 2013]
What seems particularly damning about this story is that there were tons of witnesses to these alleged events, and the details include Rande completely ignoring this chain of events. So was Cindy just drunk off her ass and not in touch with reality, or are she and Rande experiencing definite, serious trouble with their relationship? Who knows. They're both very pretty people with (probably) pretty big egos, and maybe there's just not enough room for that much pretty and ego in one relationship. What I want to know is this … if Cindy and Rande do split, who gets custody of George Clooney?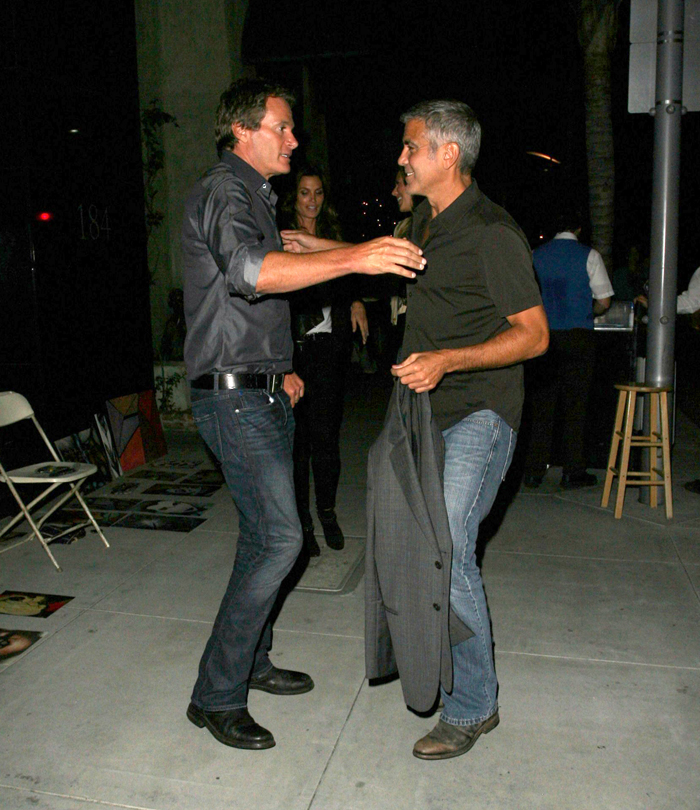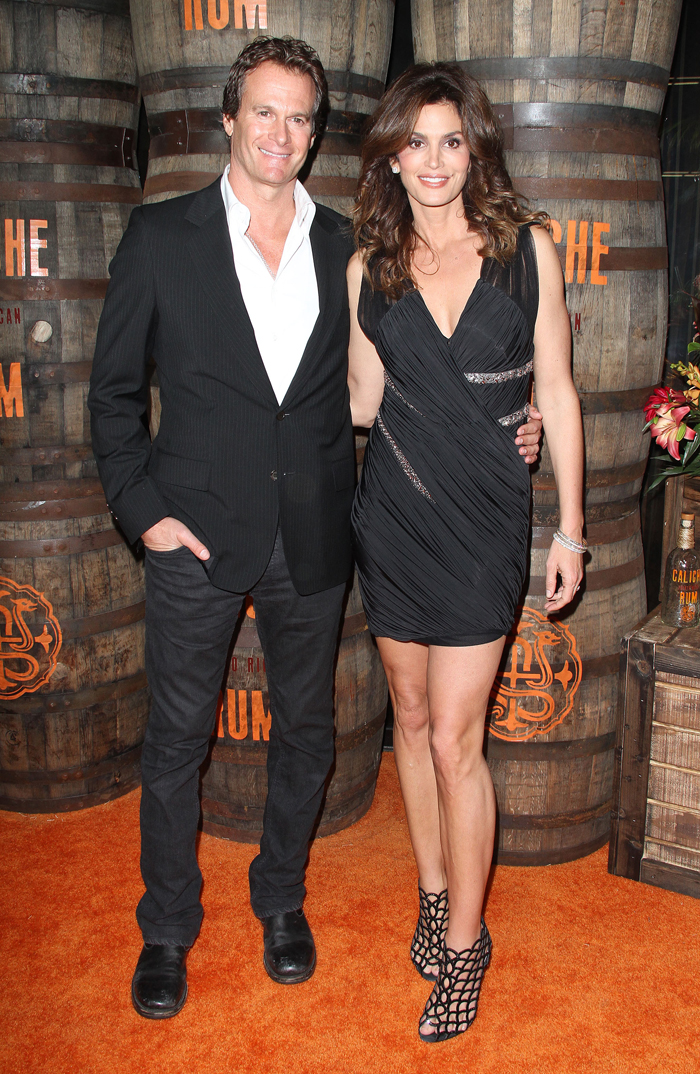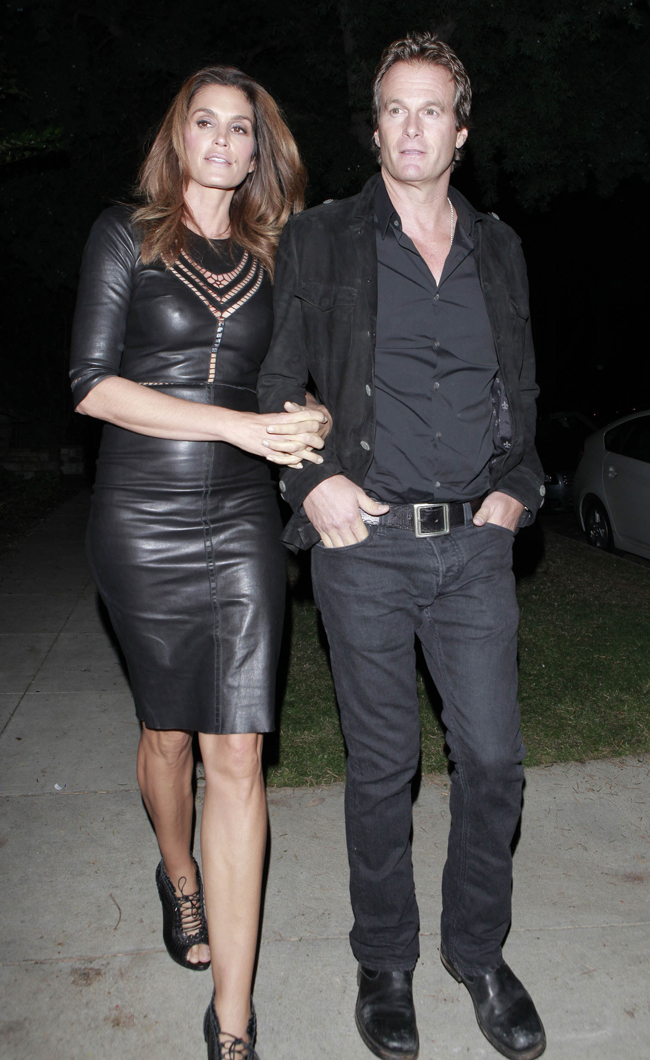 Photos courtesy of Fame/Flynet and WENN