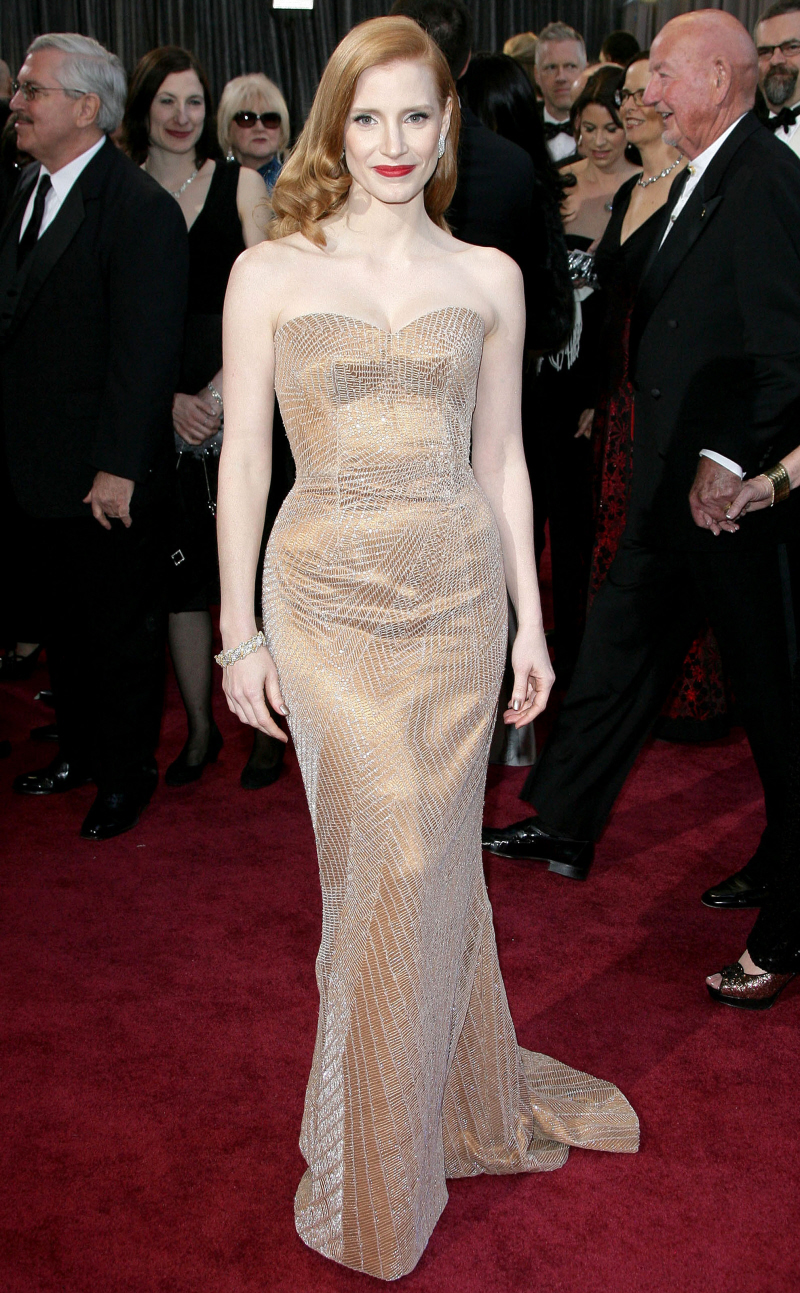 Everyone was talking about Jessica Chastain's Armani Prive gown last night, did you notice that? I think it's because Jessica was one of the first big names to arrive on the red carpet, and she made sure she got photographed a lot on the red carpet. I think people were also talking about her because she got it mostly right last night, and that's unique because Jessica has been completely underwhelming (if not downright awful) throughout this awards season. I had two complaints with this look: one, the gold/bronze shade was too light for someone so pale, and Jessica's ginger extensions looked kind of cheap. But other than that… victory!! Her side-part with soft waves looked great, the dress had a beautiful cut, she looked comfortable and beautiful and I was genuinely sorry to see her lose the Oscar to Jennifer Lawrence. Sorry, Jessica!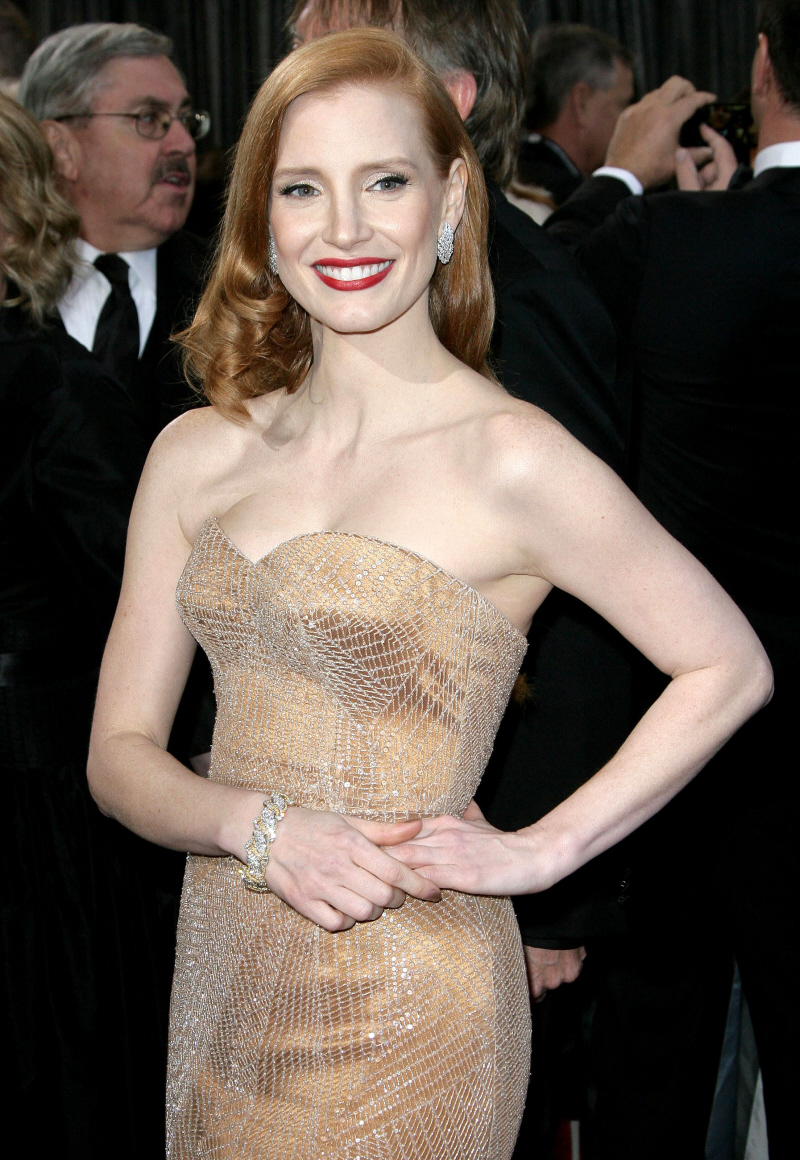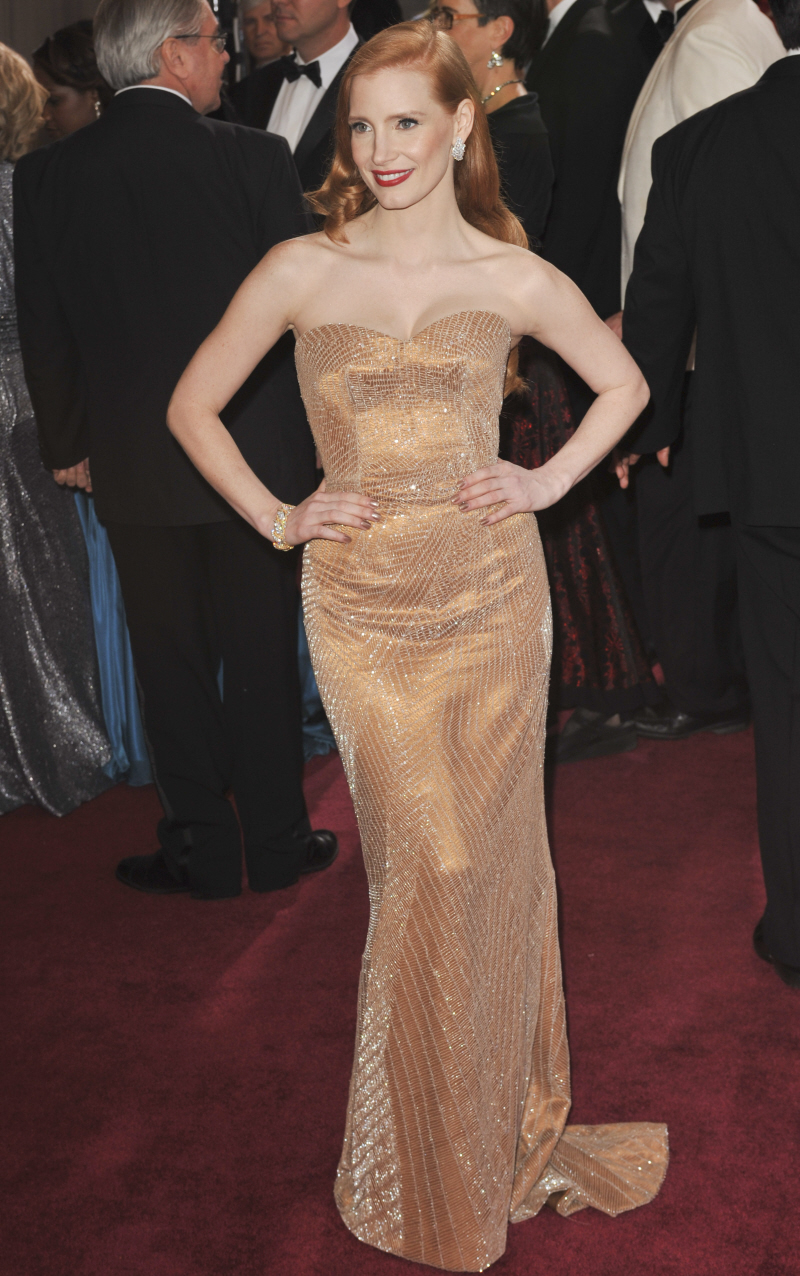 Also wearing a shade of gold: Renee Zellweger in Carolina Herrera! Is it just me or does she look… healthier? We can debate whether or not she got bolt-ons (I think she did), but I think she's just gained some weight overall and it's throwing me off. Don't get me wrong – the weight looks AMAZING on her and we need to encourage her. As for the bad stuff: the ruby-encrusted cuff doesn't really work with the gown, her hair looks greasy (and the style sucks) and her face still looks really pinched. But overall… an improvement.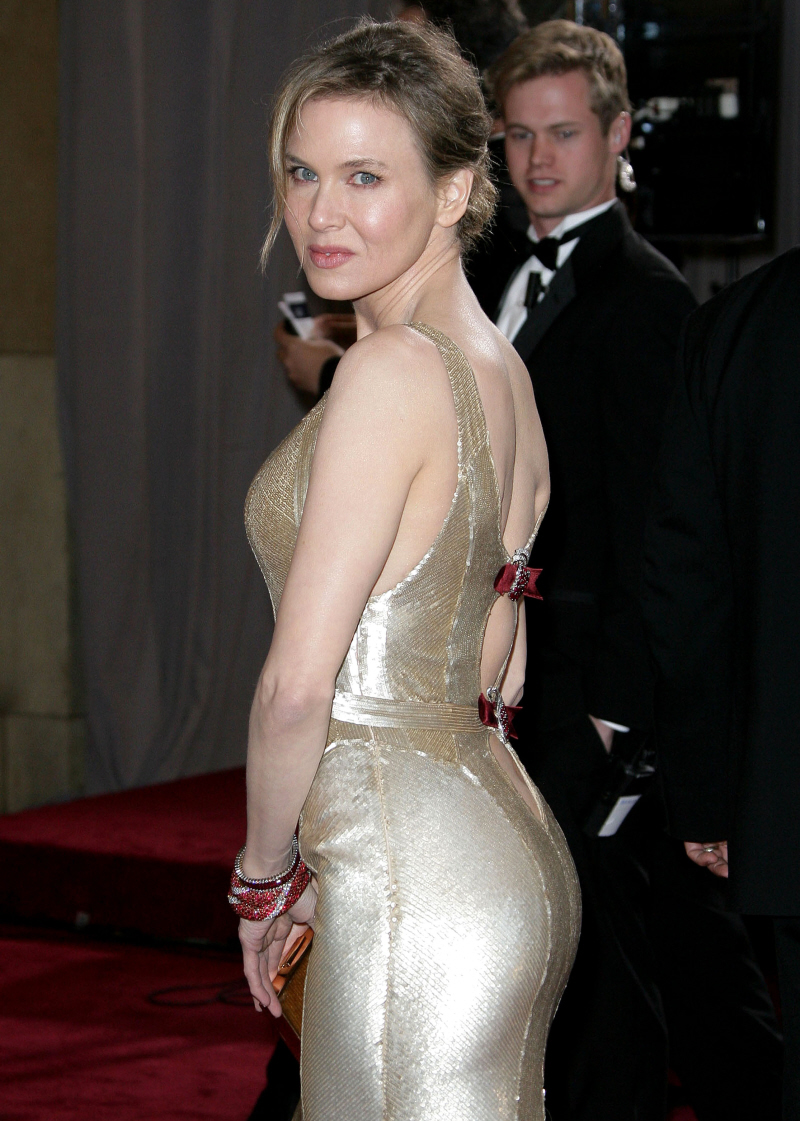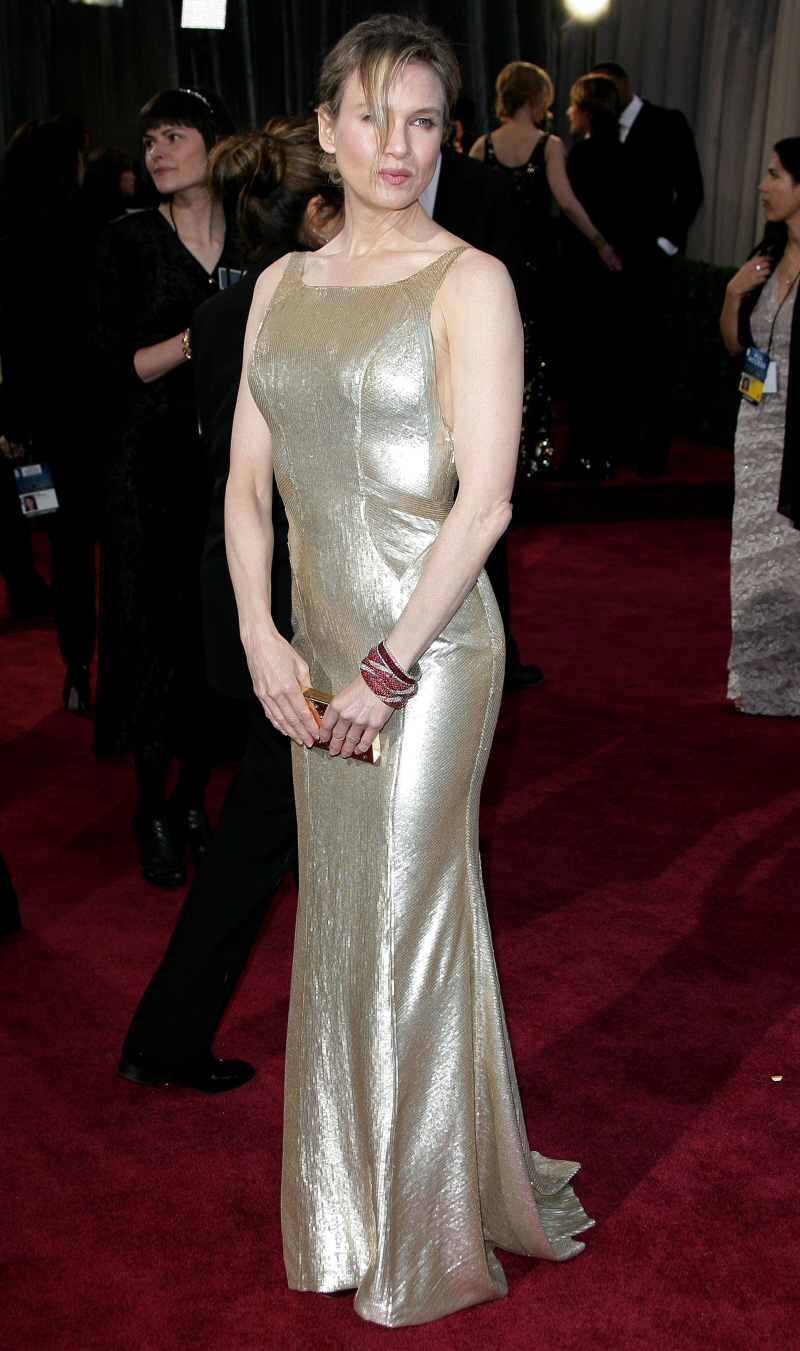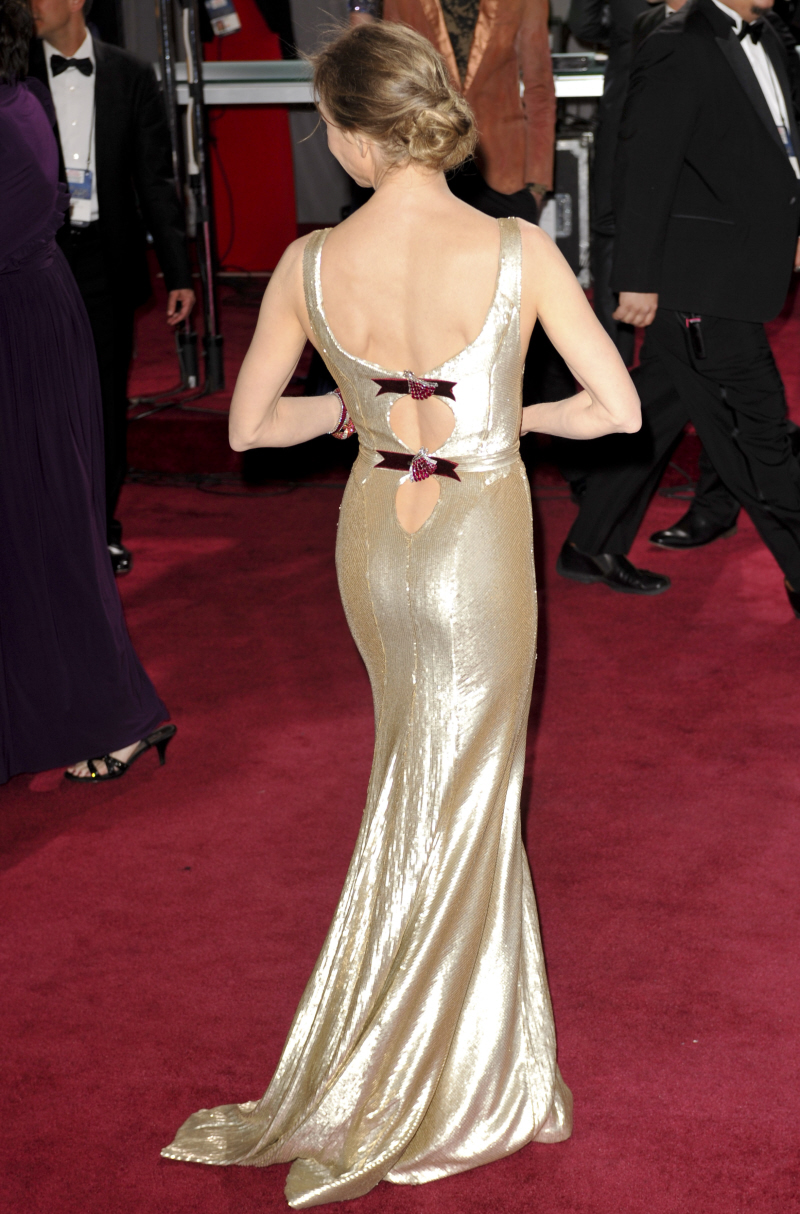 Photos courtesy of Fame/Flynet and WENN.