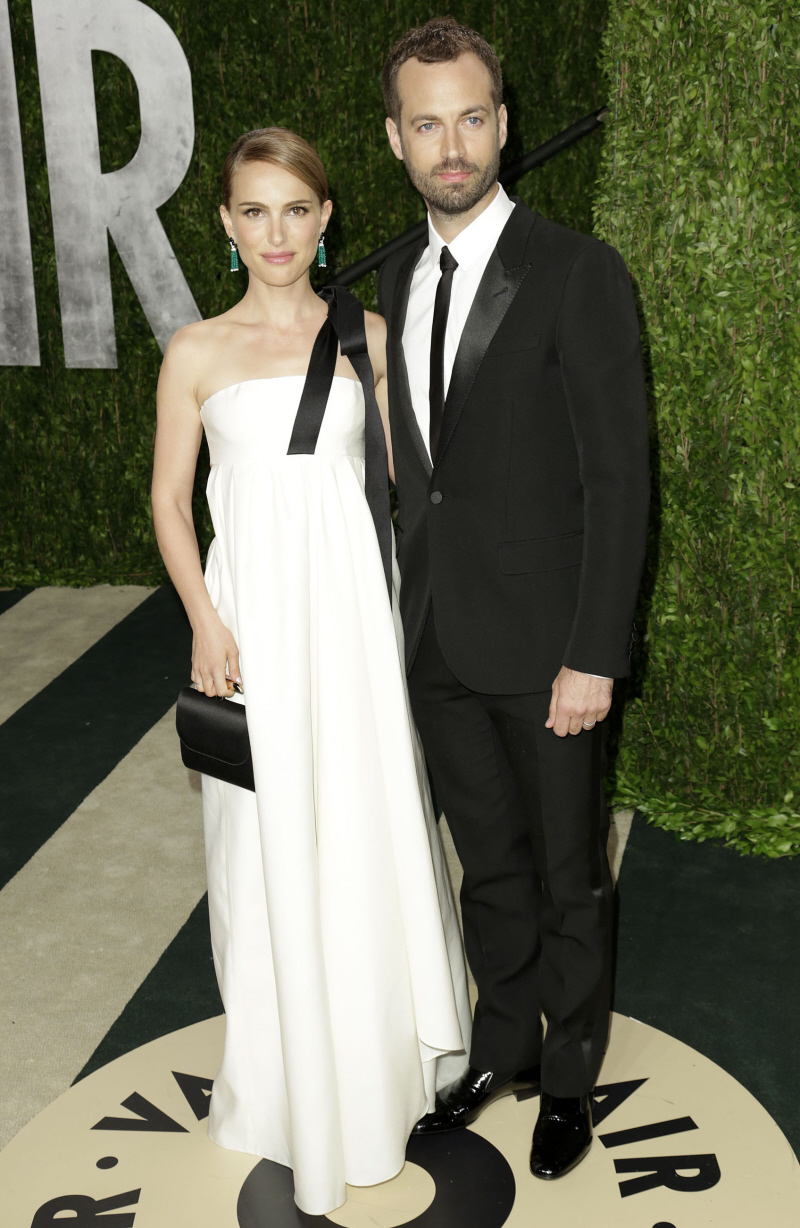 A lot of the celebrities who were at the actual Oscars went back to their hotel rooms to get into their party dresses. And then some celebrities who were not at the Oscars came out last night solely for the parties. These are some selected shots from the Vanity Fair Oscar party, which is the ticket everybody wants. There were some surprises among the guest list, like Natalie Portman and Benjamin. I'm genuinely surprised they came out for the Vanity Fair party – surely they are WAY too private to deign to pose on the red carpet together? Natalie is wearing Dior – does anyone else think she looks pregnant again? Do you think it's on or is it just a weird dress?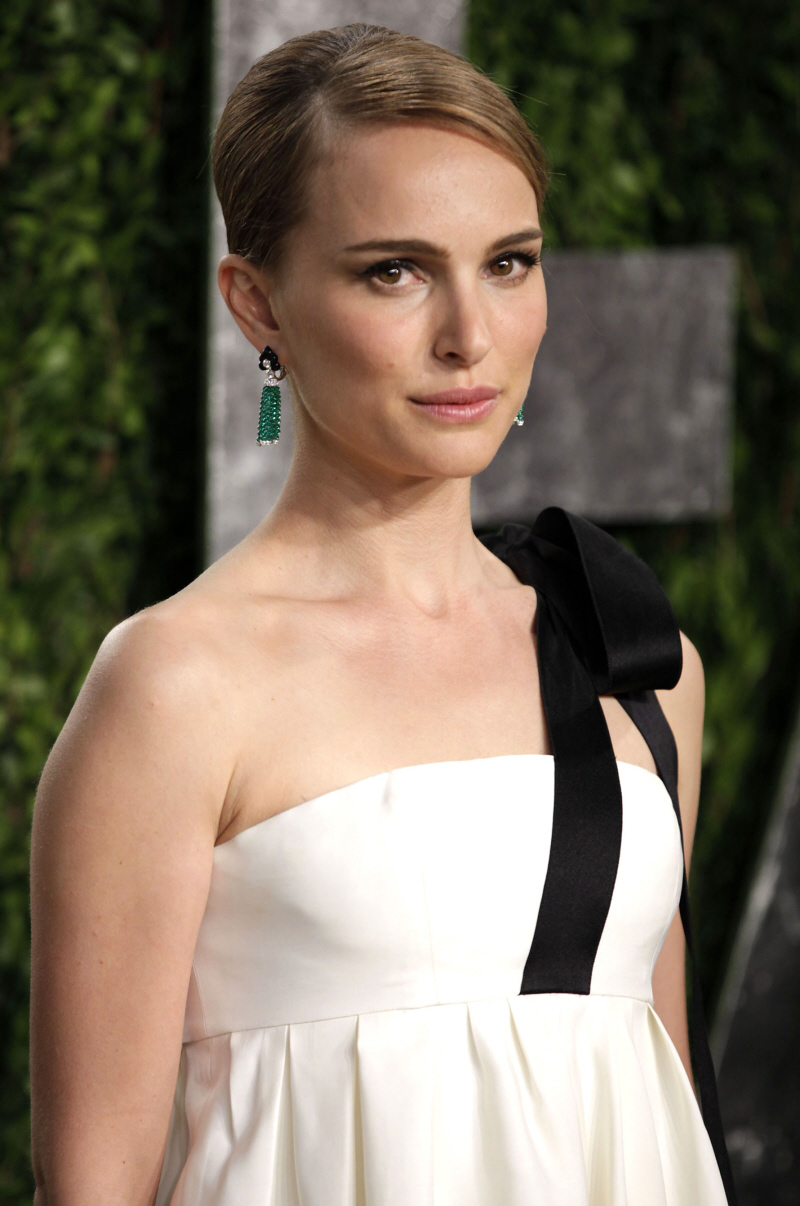 Jon Hamm and Jennifer Westfeldt. I just can't with her plastic face anymore. Jon looks really tired here too. I still love him, but my love has waned a bit.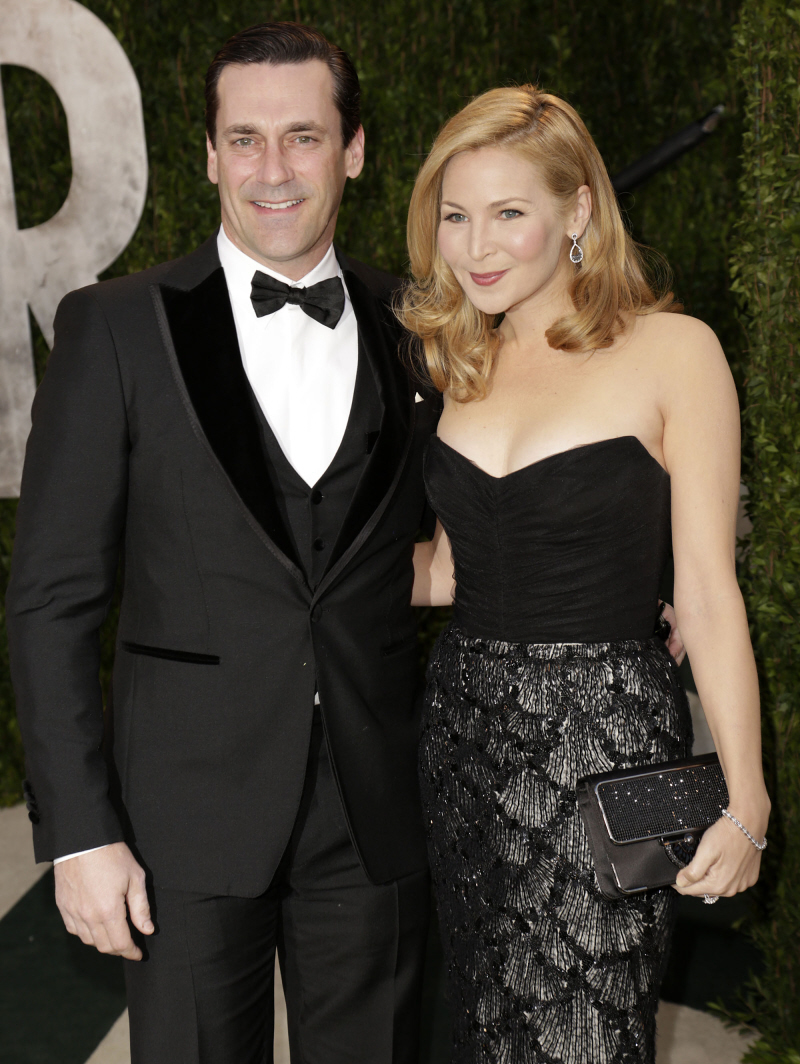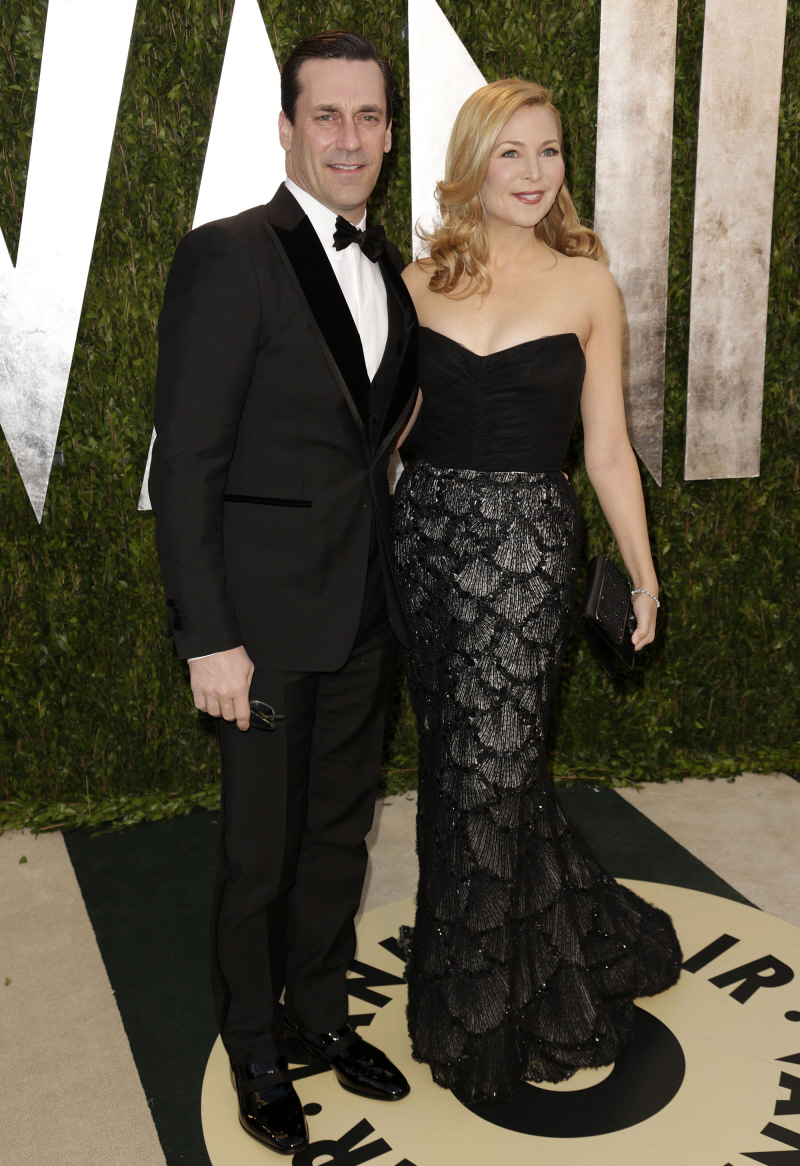 Lily Collins in Zuhair Murad. The dress is total J.Lo (for real) but from the neck up, Lily is giving me Rooney Mara vibes. God, she's lost so much weight.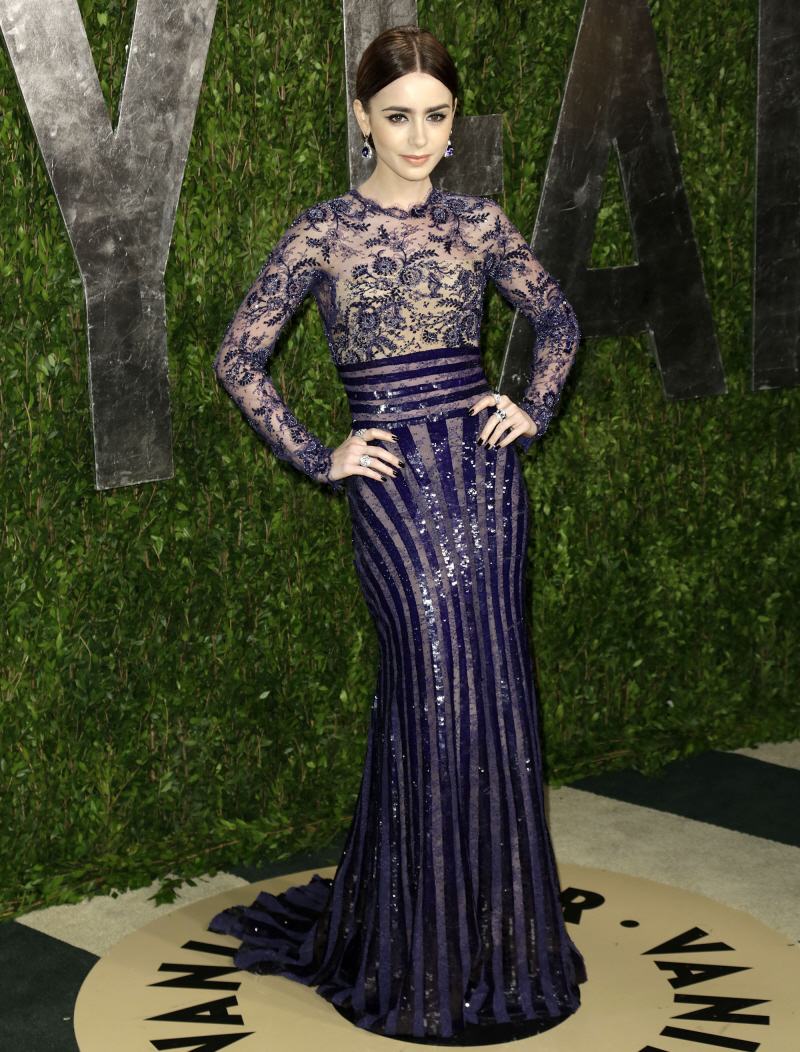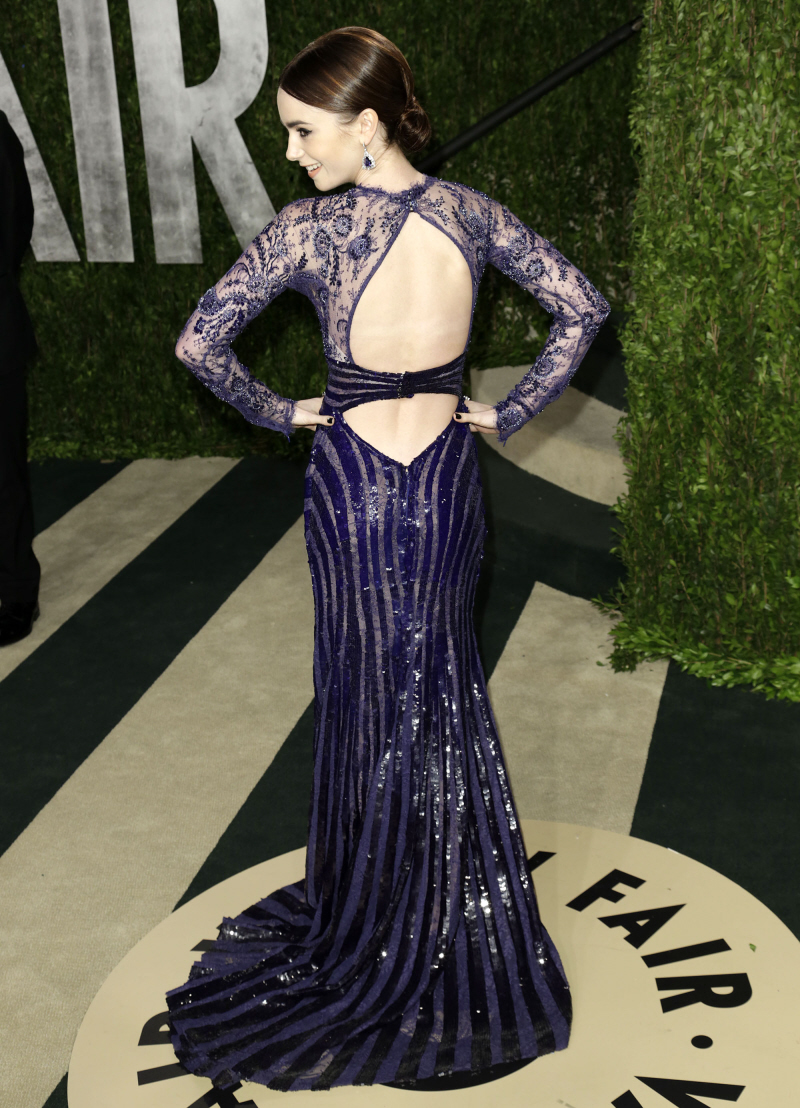 Miranda Kerr in Valentino, with a shellshocked-looking Orlando Bloom. Why are they everywhere these days? This is like the fifth big Hollywood event they've come to in two months. What's the deal?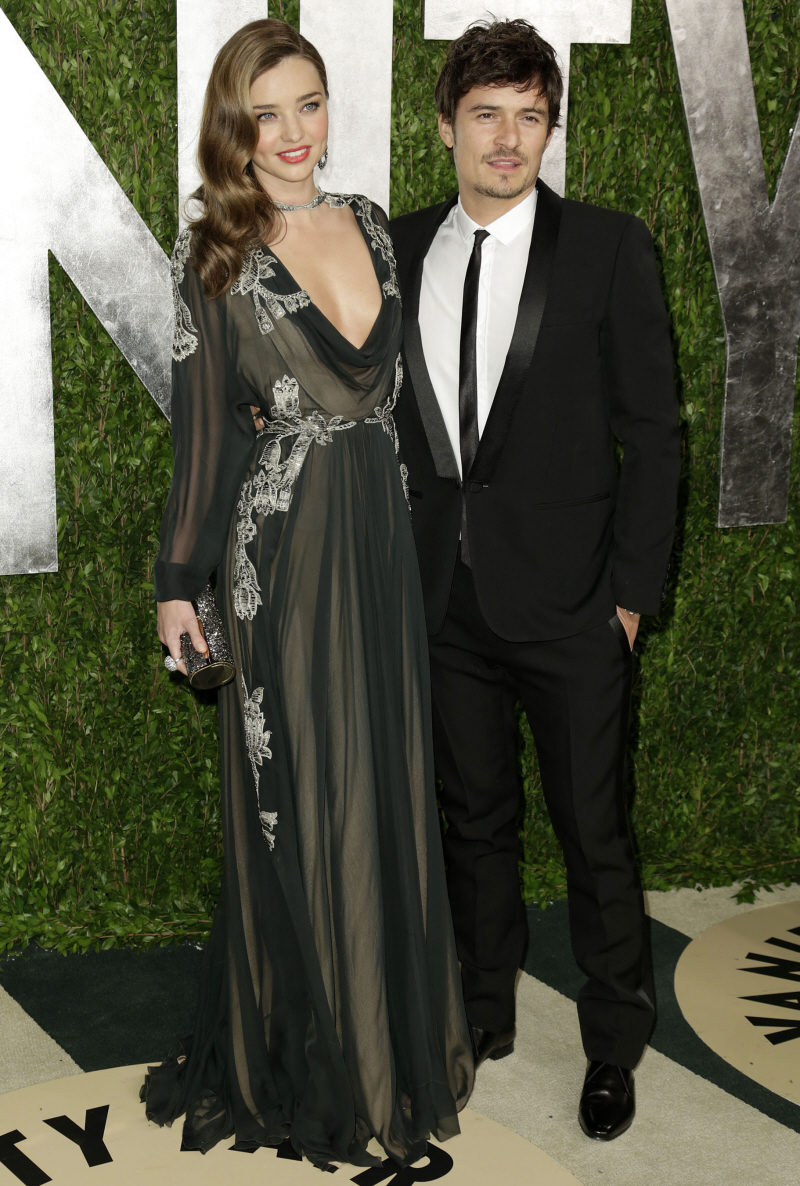 Anne Hathaway changed her dress for the party, but we don't have any full-length shots. My bad! This dress seems okay – it's just a sack, you know? A halter-sack.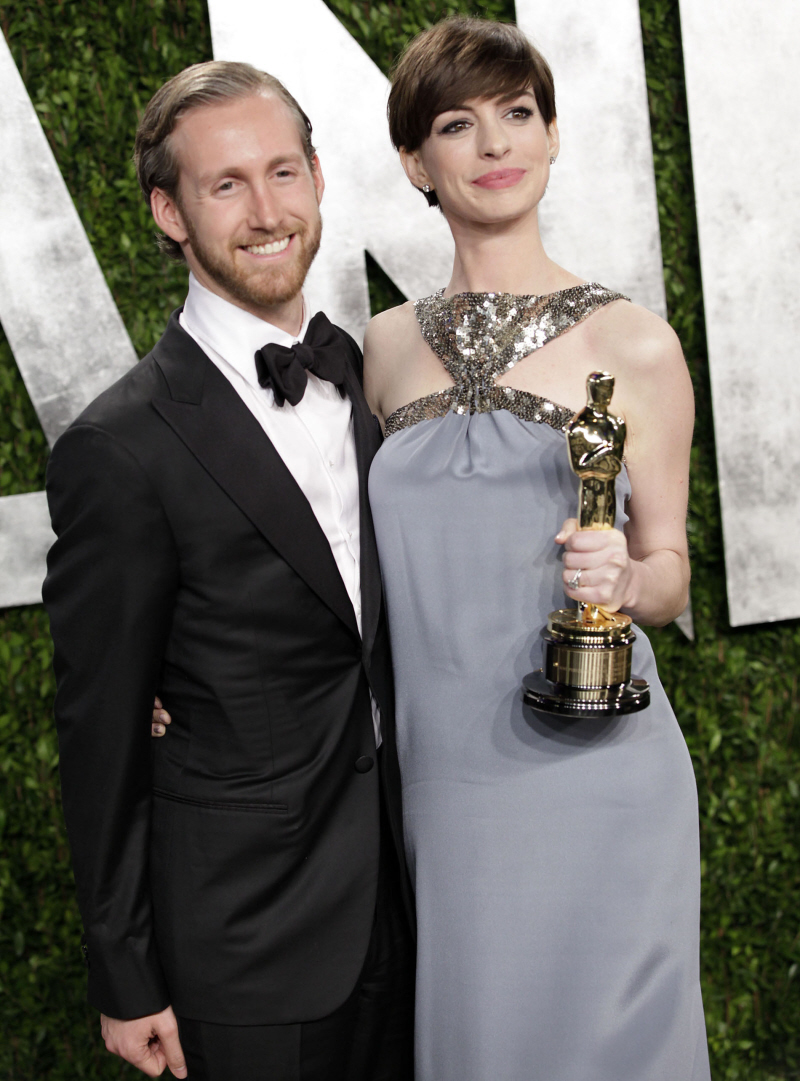 Here's Gerard Butler and his girlfriend of several months, Madalina Ghenea. I guess I'm happy that he seems to be in a relationship that has lasted longer than a trip to a Port-o-potty, but this lady gives me strange vibes. Drag queen vibes.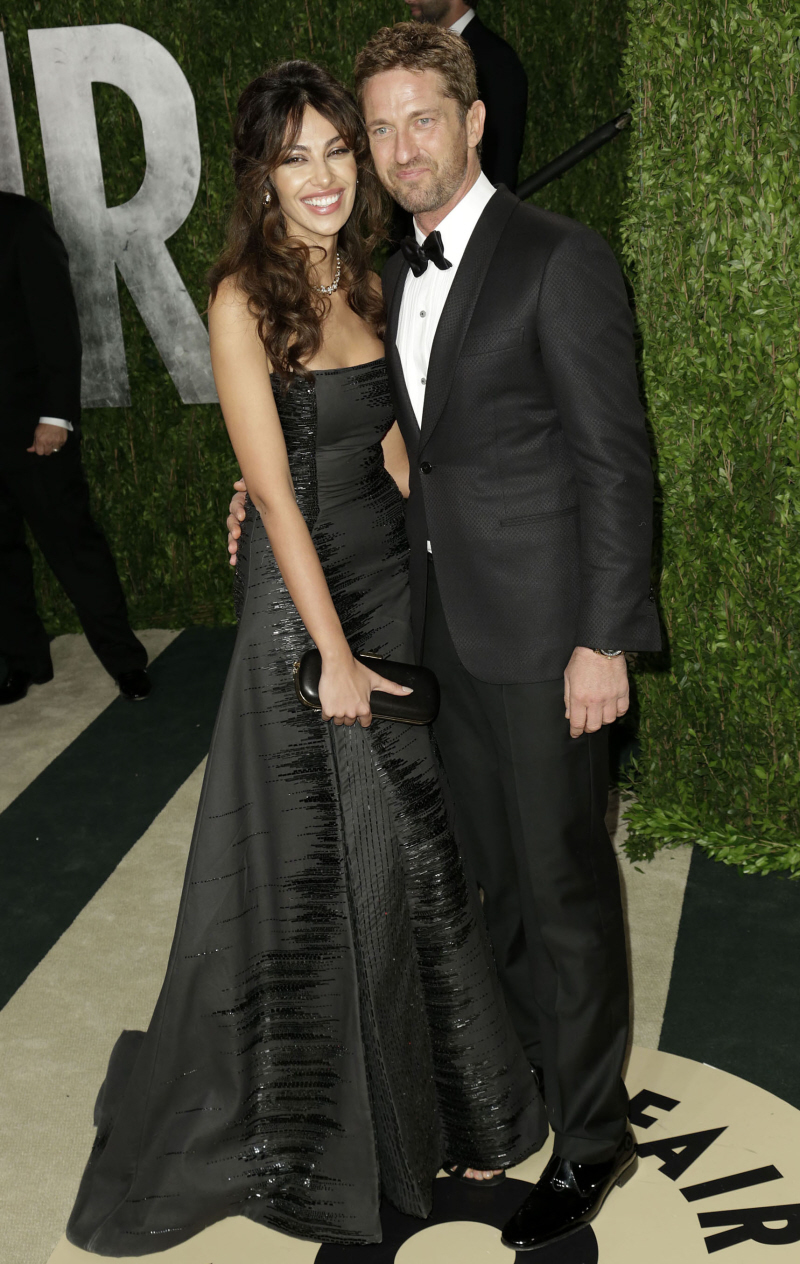 Photos courtesy of Fame/Flynet and WENN.