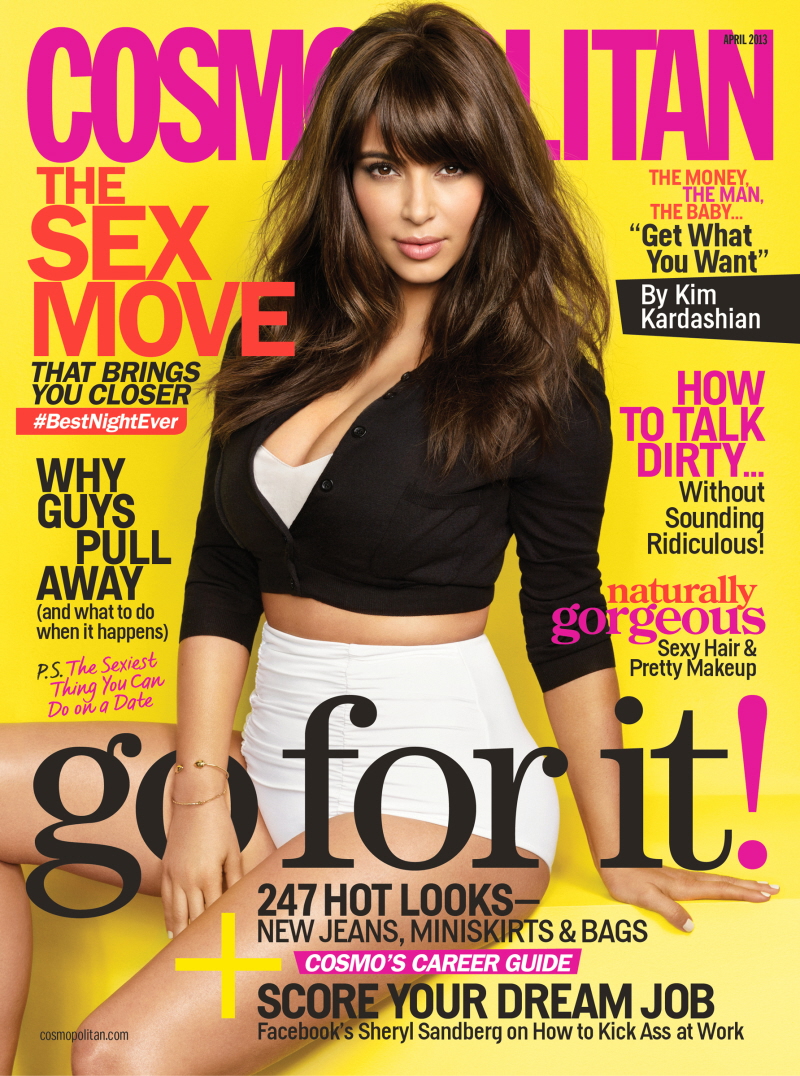 Kim Kardashian covers the April of Cosmopolitan and Cosmo's editors promise: "The cover was shot just days before she announced her baby news." So… the cover was done all the way back in December? Because we've known about Kim's pregnancy for months now. That doesn't seem like something to brag about, you know? Anyway, I guess the interview was done AFTER Kim's baby news came out because she's making references to babies and stuff. Blah.
Kardashian on being judgmental when Kourtney got pregnant in 2009: "I was like, 'You're not married! How could you do this?' I was really firm and strict. But she was like, 'Marriage isn't what I want.' And later, I realized she had a better family life than I did."

Kardashian on having a baby: "I've always said that I wanted kids, but I don't think I ever would have been ready until now."

Kardashian on her relationship with Kanye West: "Sometimes you're just not ready. A person could have it all, and you're not ready for it all. But this is where I probably always should have been…[marriage] is something I know that we both want in our future, but I don't have this sense of urgency about it. I have this best friend who understands me and helps me through all my tough experiences, and vice versa, you know? It just feels like this is it for me."

Kardashian on having it all in a relationship: "I used to think, Well, can you really have it all? The truth, the excitement, and the passion? Now I know you can."

Kardashian on taking your time: "I saw fast marriages like Khloe and Lamar's and that was what seemed to work. [Now] I say give it a good six months before you commit. Feelings change, even if it seems so lustful."
"I was really firm and strict." Because she'd already been married and divorced and become famous from a sex tape. I love how Kim tries to play the judgmental-conservative card like she's some high moral authority. I mean, I understand that she's explaining her train of thought and how she realized that there are many different ways to live… but it's just a reminder that Kim is now and has always been a total hypocrite.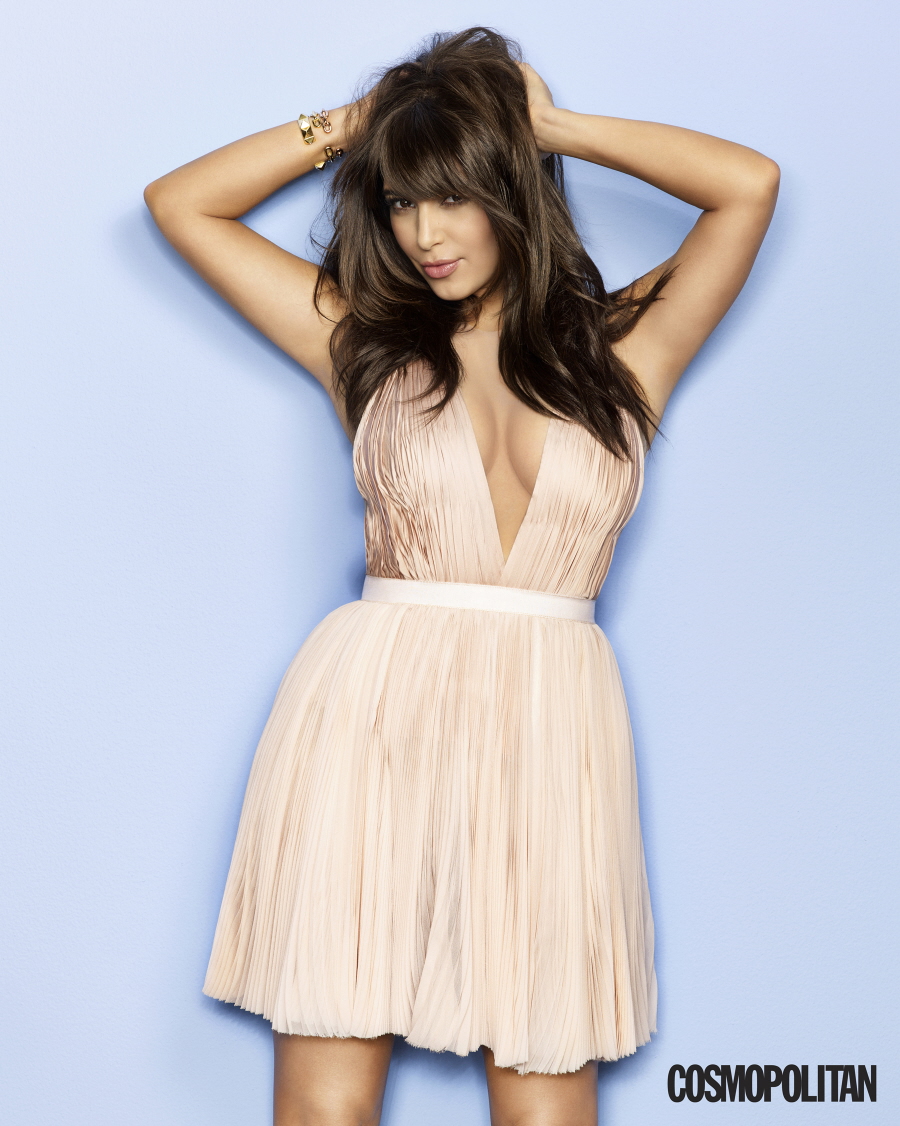 By the way, we got some photos of Kim coming out of her gym this weekend and the photos are… OMG. Now I feel bad for asking the paparazzi to get photos of Kim from behind. Be careful – while these images are SFW, they will definitely hurt your eyes. And for the love of God, what will it take for Kim to wear underwear to the gym?!!?!?! That's nasty.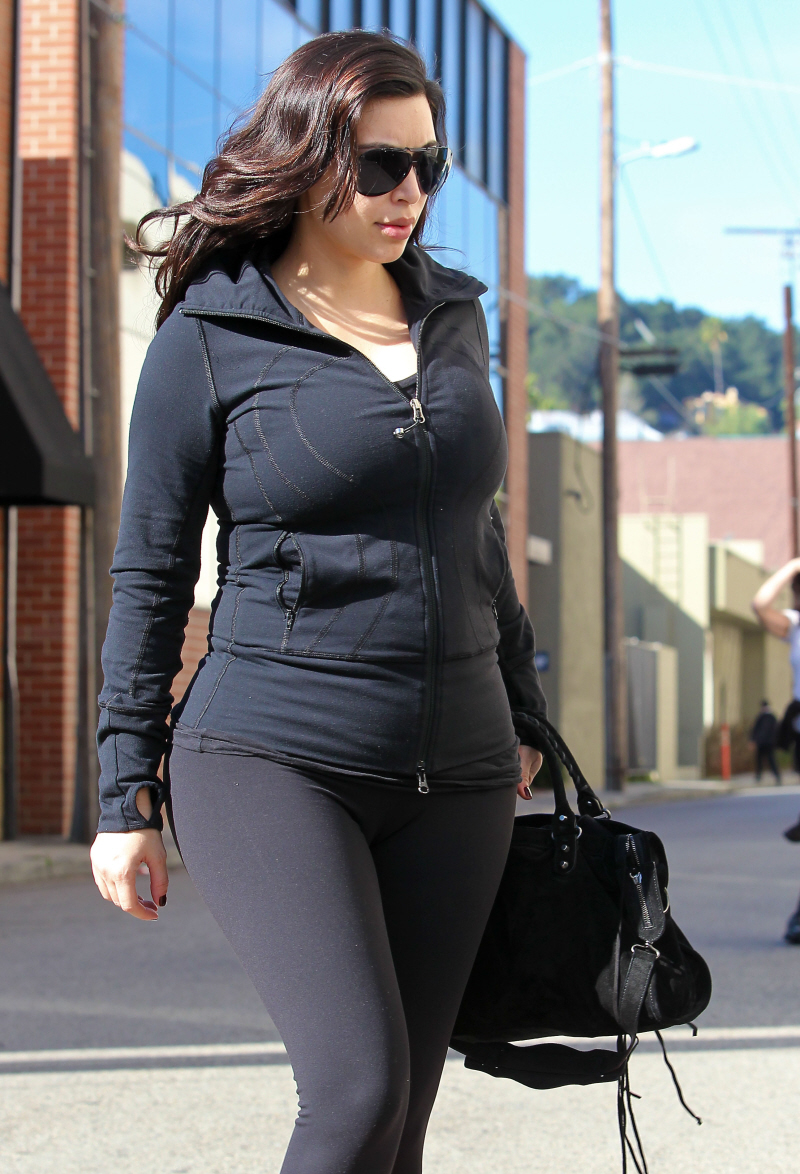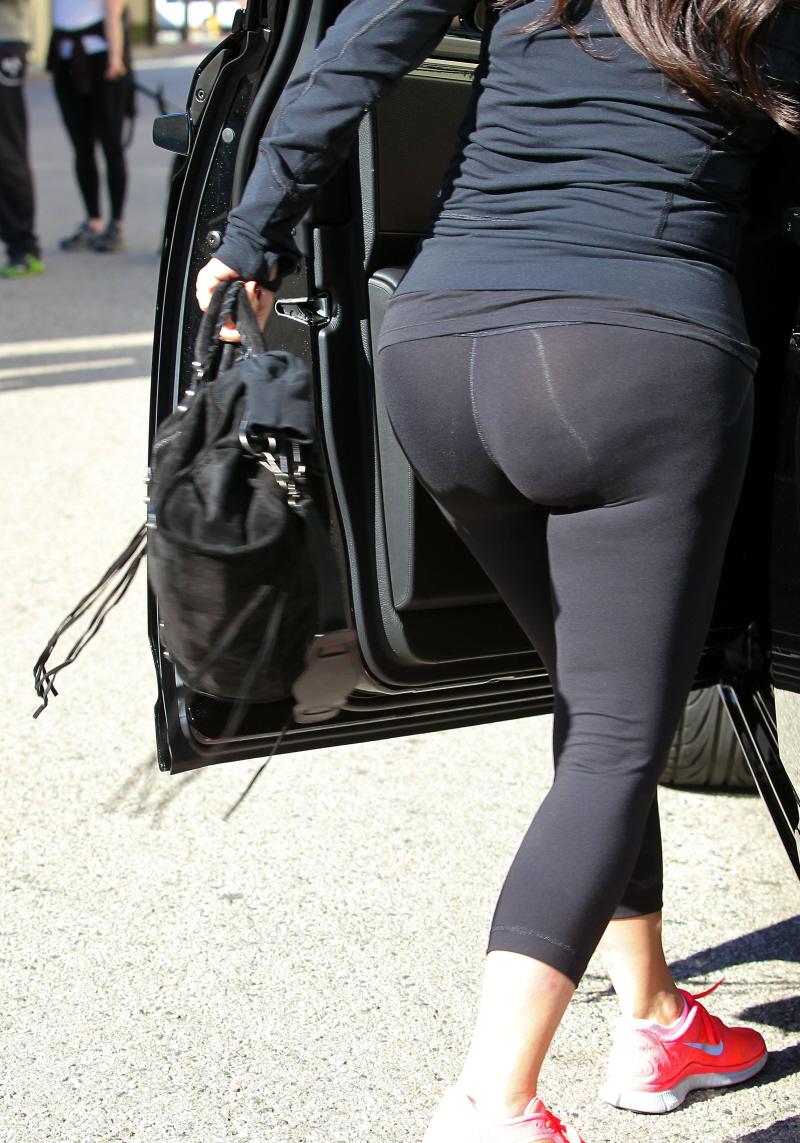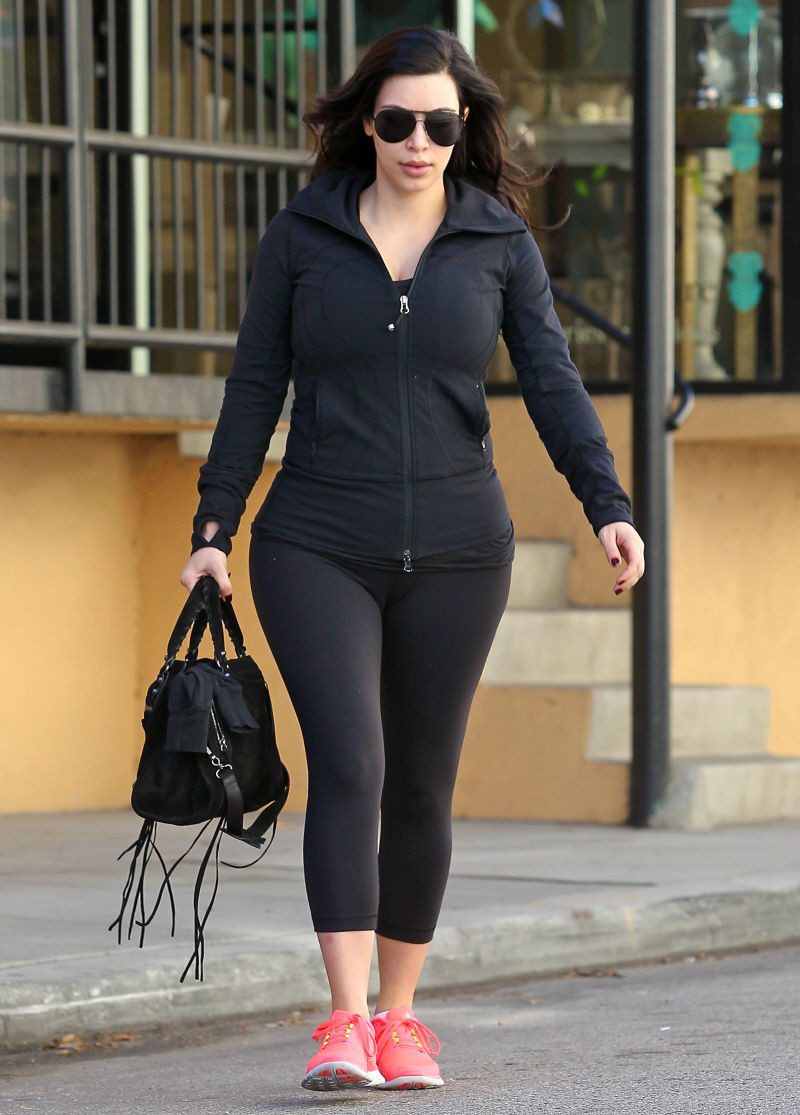 Photos courtesy of Cosmo and WENN.