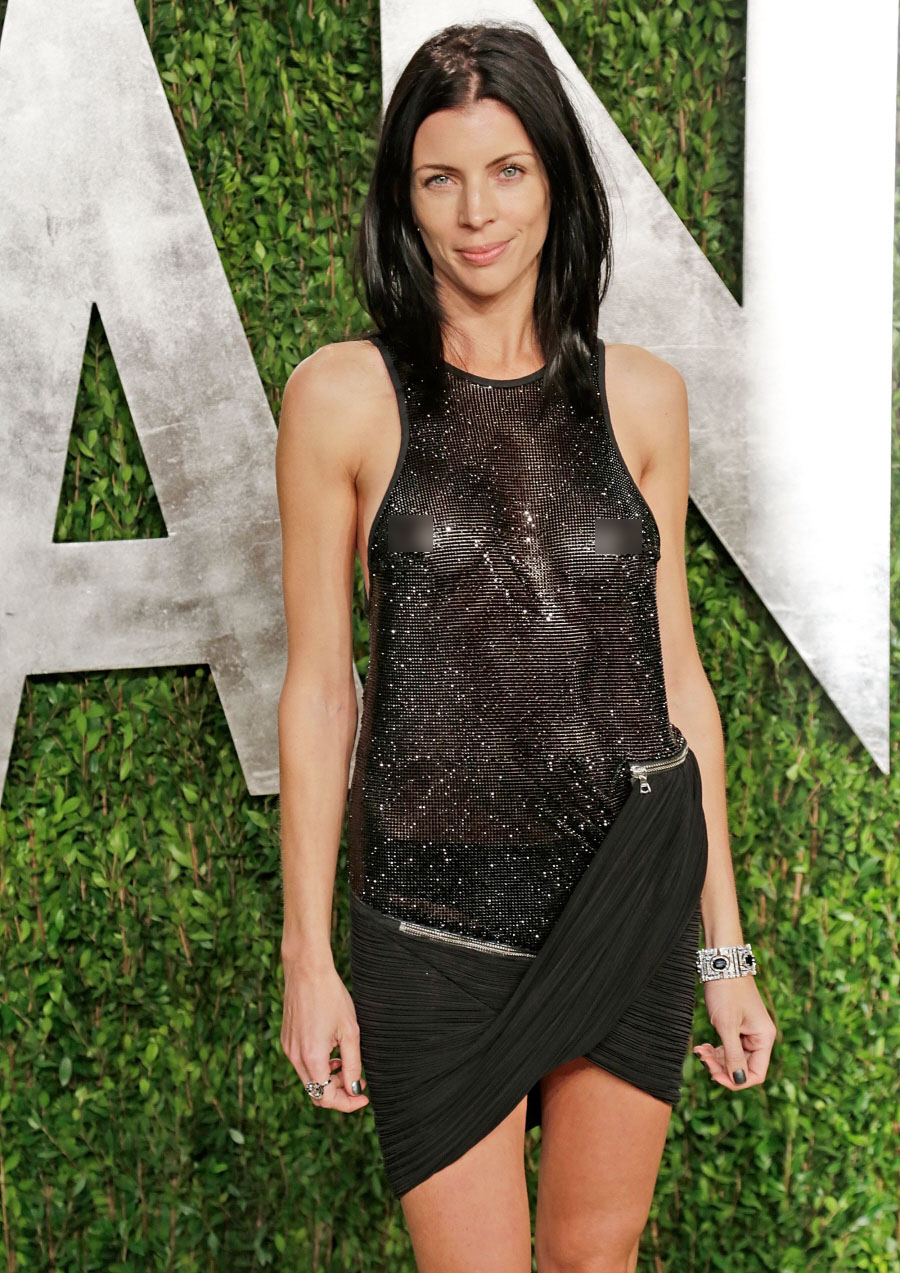 Does anyone else think it's very, very interesting that Liberty Ross came out for Sunday's Vanity Fair Oscar party? She had to know that Kristen Stewart was going to present at the Oscars (that was known for days) and she had to know that Kristen was on crutches (that was known since Saturday I think). So while Kristen grunted, slumped, eye-rolled and greased her way through the Oscars, Liberty was taking off her bra (and her panties, probably) and slipping into this ridiculous little black dress and showing her nips to everyone at the VF party. Needless to say, K-Stew didn't make it to the VF party. Poor Trampire! As for Liberty's dress – this sh-t is tacky. I think Liberty is really pretty and she has an amazing body, but… God, this is TACKY.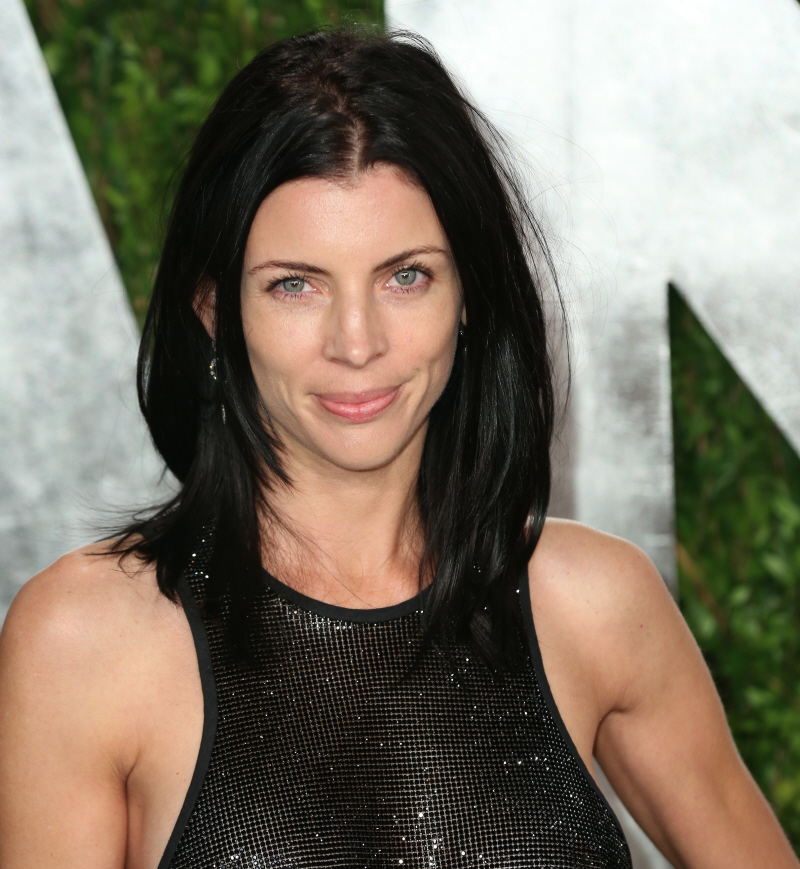 Naomi Campbell in a midnight-blue velvet gown, which she wore to all of the post-Oscar parties. She looks good!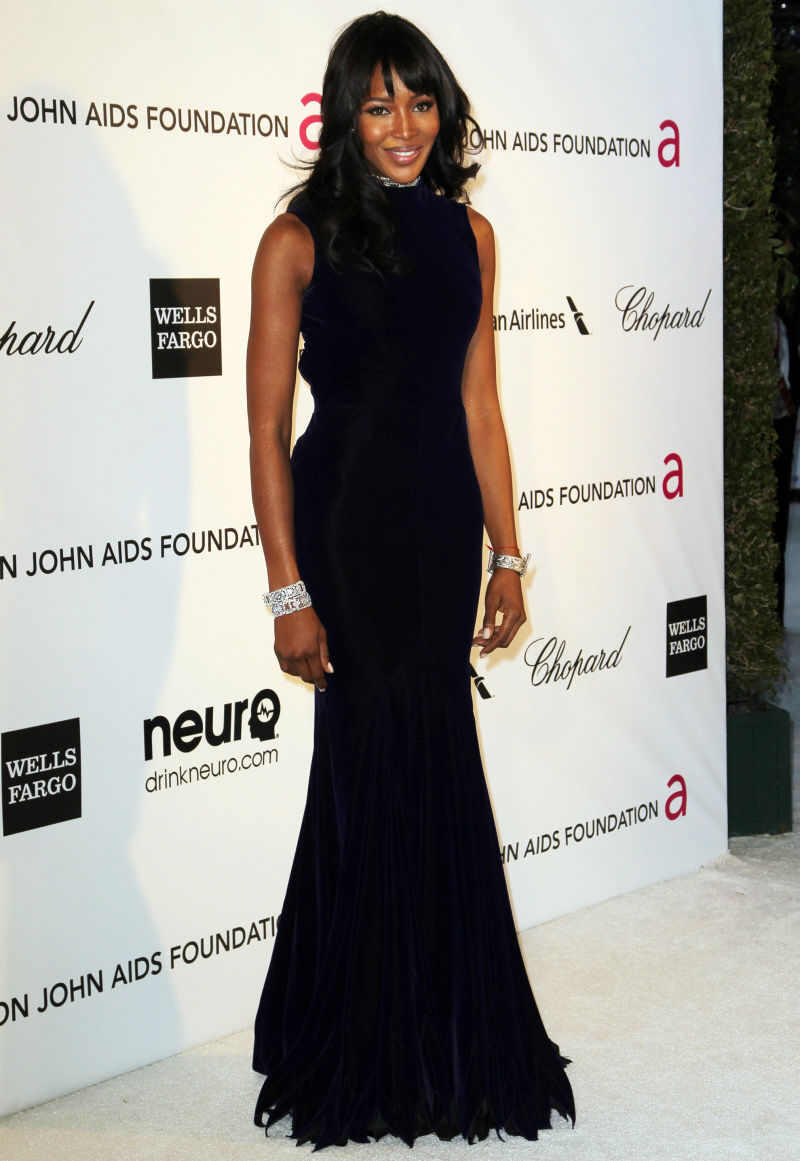 Zoe Saldana in black Givenchy – she changed after the Oscars, because apparently she's some huge star and major fashion girl and people just demand to see her in something else? What's funny is that this gown looks so, SO cheap. Like, is this a poly-blend? What's with the dust ruffle?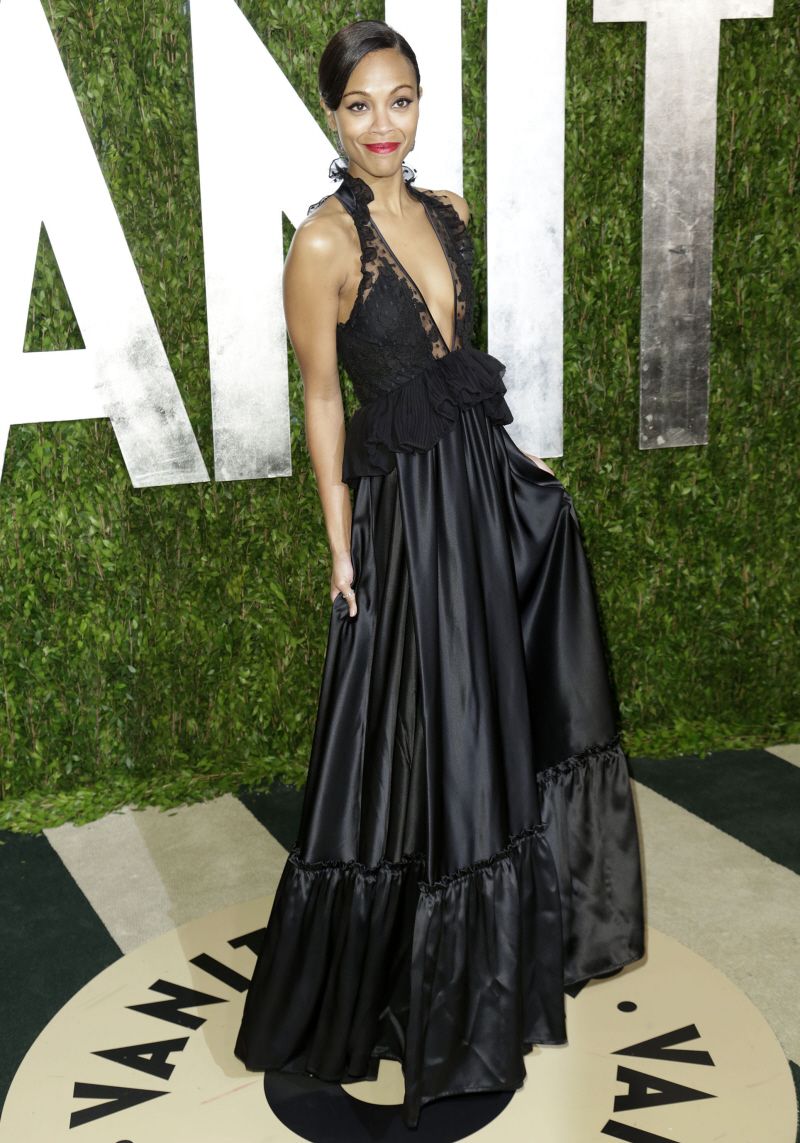 Julie Bowen in Max Azria Atelier. Judging Julie on her own scale of the kind of fug styling she usually goes for, I think this look is a total win. Yes, the dress is kind of annoying (I find the lace to be super-precious), but she looks good and her styling has improved a lot. I think her hair and makeup look especially good.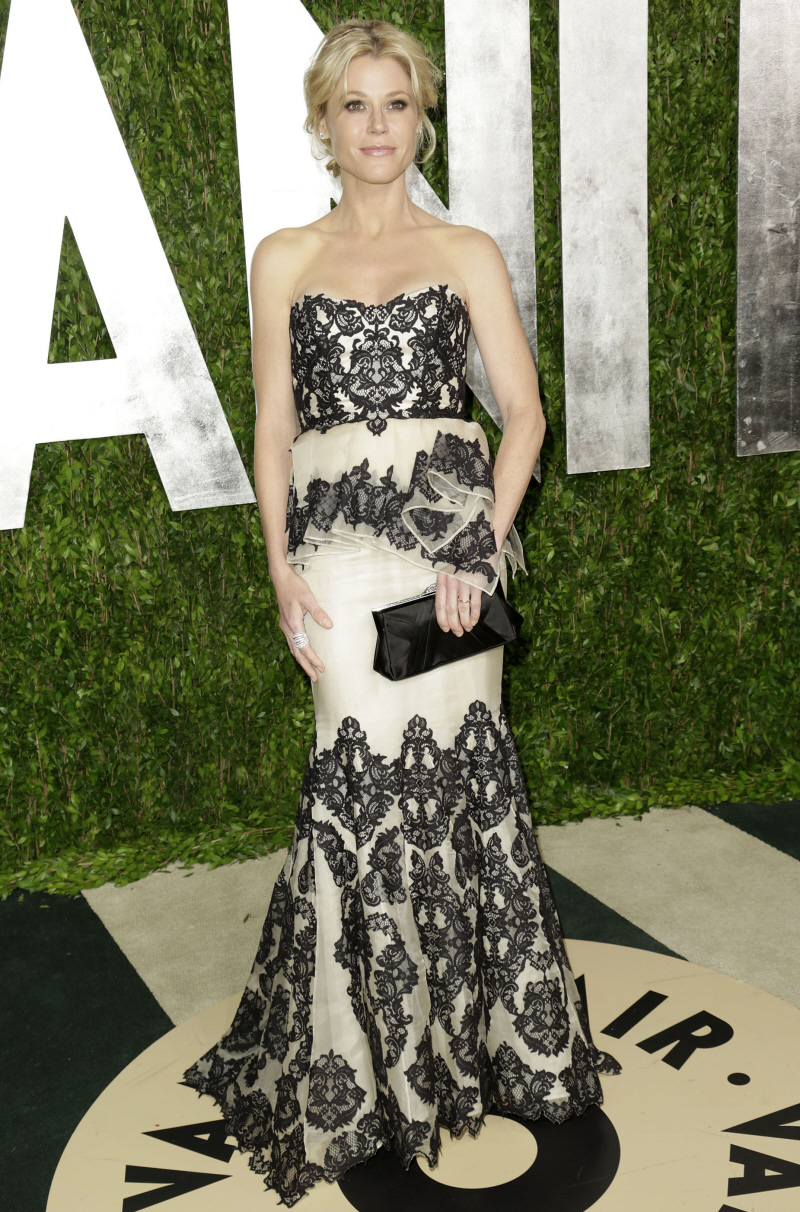 CB thought Amber Heard was Allison Williams – they do look alike, right? Amber looks so different every time I see her – these days she's doing the ombre hair which is kind of leaving me cold. This Versace dress is boring too.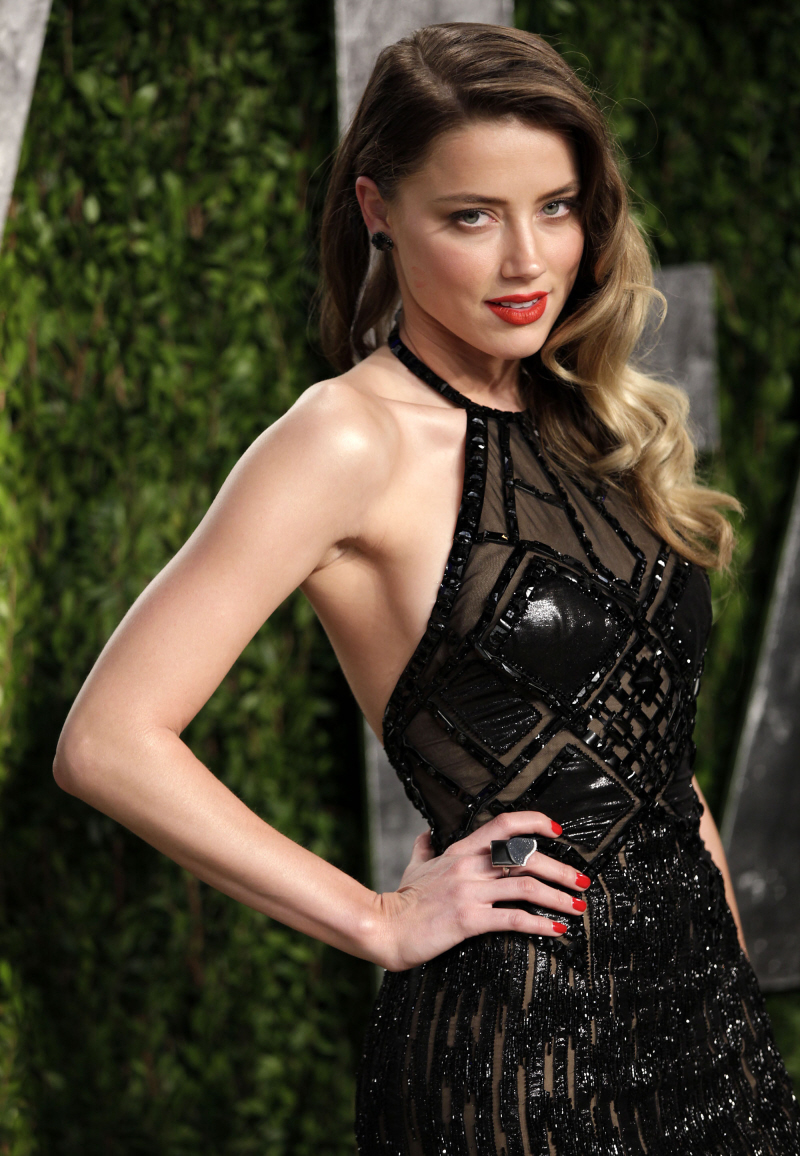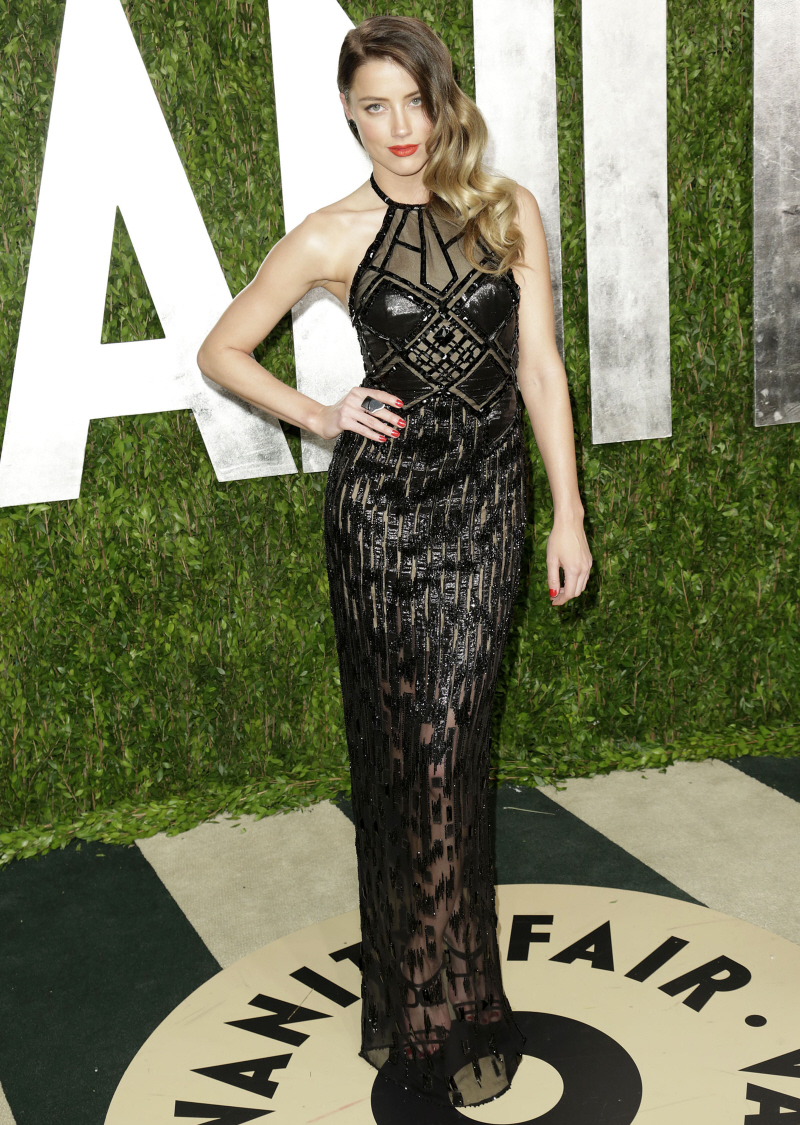 Solange in Emilio Pucci – the same canary yellow shade that Jane Fonda wore! I like the color on Solange more, but… her styling is meh.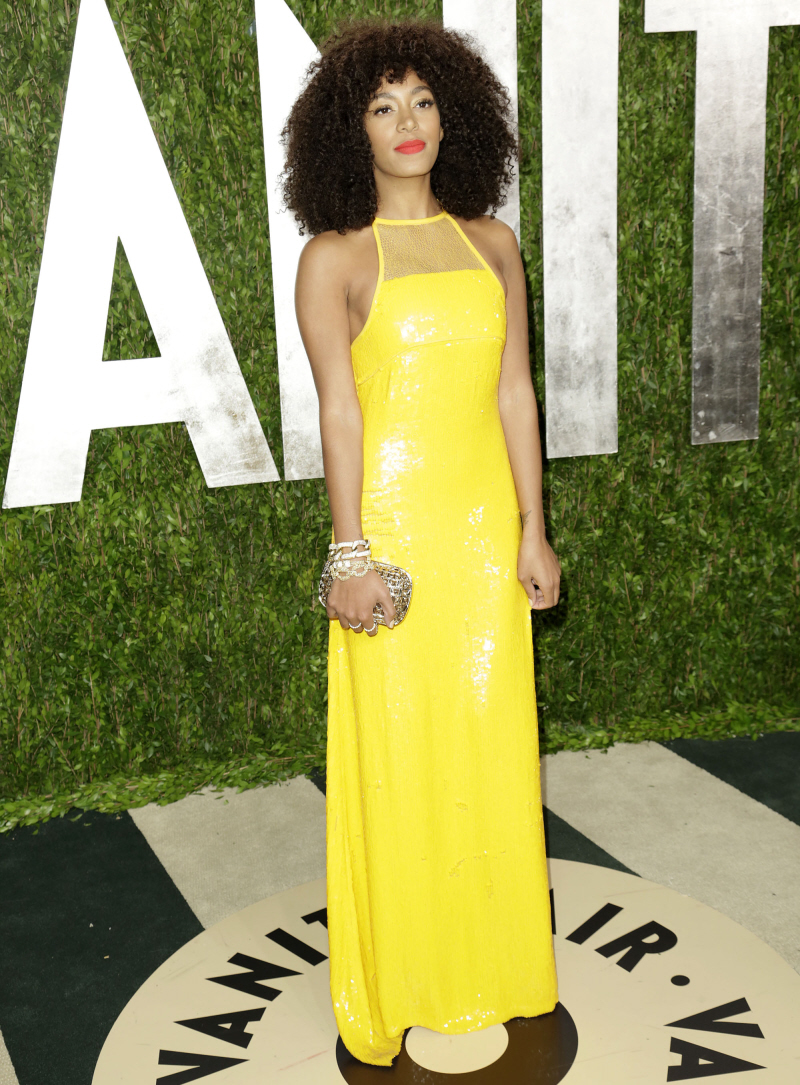 Photos courtesy of WENN.