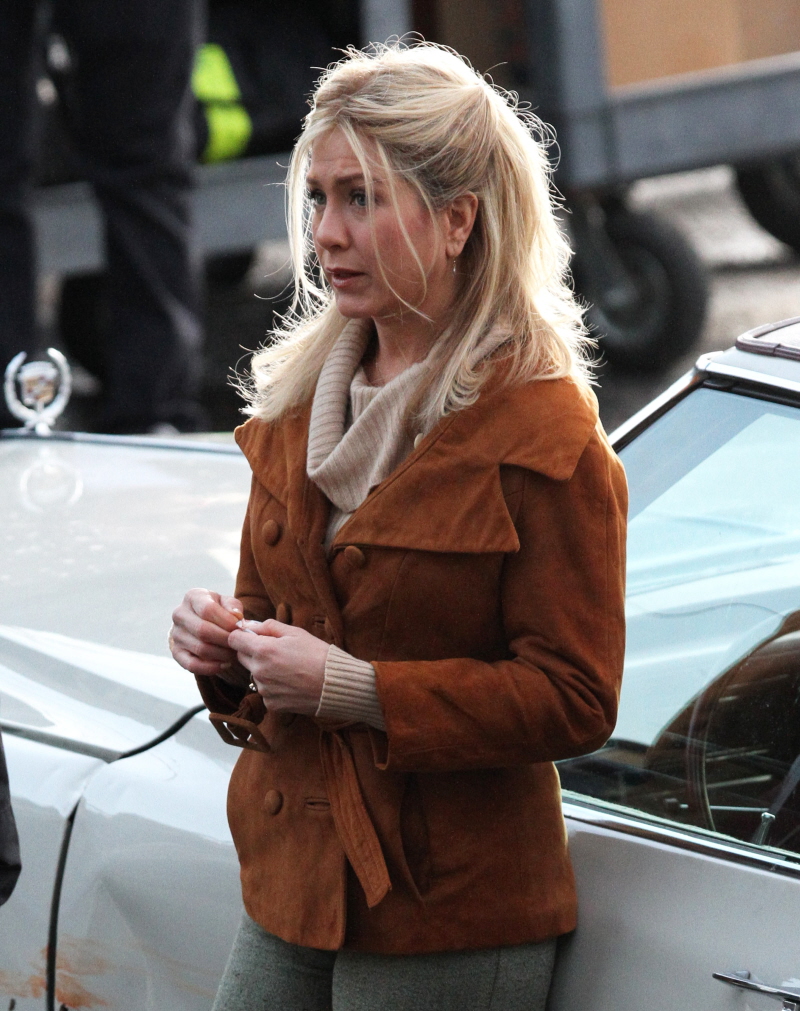 Jennifer Aniston has been filming an Elmore Leonard film adaptation for about a month. Word is that Jennifer demanded that the movie change locations from Detroit to Connecticut because she didn't want to be in Detroit and because she wanted to stay close to Justin Theroux, who has been staying in New York City, I guess. I always find it hard to believe that Jennifer Aniston gets to dictate those kinds of terms – yes, she's a self-styled "America's Sweetheart" with a dozen interchangeable rom-coms under her belt, but this Elmore Leonard project is an ensemble film in which no actor could or should pull rank. I bring this up because Radar has a story about Jennifer pulling rank all over the place while on set. Hunh.
Jennifer Aniston is an A-list movie star and RadarOnline.com has exclusively learned that's exactly what she acts like on set. While in Connecticut filming the Untitled Elmore Leonard Project with other famous faces like Isla Fisher, Tim Robbins and Will Forte, a source close to the set says the former Friends actress doesn't socialize with any of the cast or crew and purposely keeps herself removed as much as possible.

"Every day at lunch the entire cast and crew head to a cafeteria facility where they all sit down and eat lunch together for well over an hour," the insider exclusively told RadarOnline.com. "But the only person who doesn't eat with everyone else is Jen. She quickly grabs a lunch to go and leaves."

The source also claims Jen, 44, has fancier transportation than everyone else — as well as a trailer that is much farther away from the set than anybody else's.

"All the actors ride in normal production vans when they head to lunch, but Jen has her own luxury SUV," the source said. "And not only is Jen's private trailer miles away from the set, but she heads all the way back there each day to eat her lunch away from everyone else."

The source concluded by telling RadarOnline.com that Jen isn't outwardly rude to anyone on set, but that she just acts like a diva and it's off-putting to those around her.

"Her behavior is a clear indicator to everyone that she's not approachable," the source said. "And it's just unnecessary. There's no reason why she has to act any better than anyone else on that movie set."
Eh. I'm not sure if I believe all of this – Jennifer is tight with Isla Fisher, and I can't see Jennifer acting like she was "above" hanging out with Isla. But maybe she just want people to know that she eats the same chicken salad for lunch every damn day. Also, I could see her with the fancy trailer and making sure that people know she's THE STAR (of an ensemble). And in case you have your doubts about Jennifer's diva antics – go back and watch that Aveeno commercial. She totally made Aveeno call her "the beautiful Jennifer Aniston". That's one of her favorite things in the world, to remind people that she's "beautiful". Her publicist drops that into millions of stories about Jennifer. Imagine that contract – "The company must refer to Beautiful Jennifer Aniston as 'Beautiful' at least twice."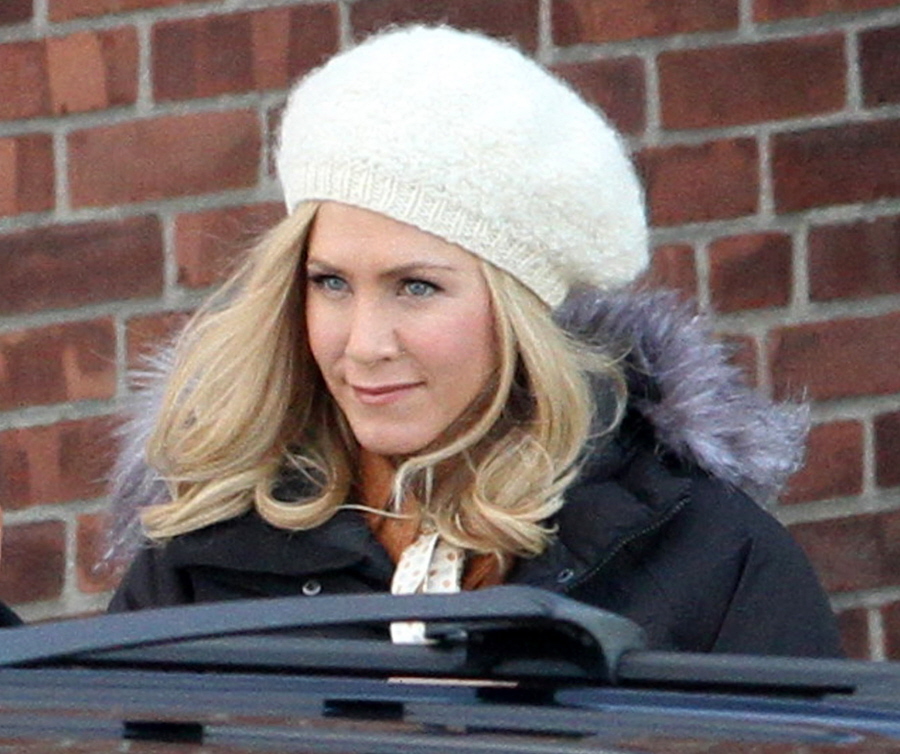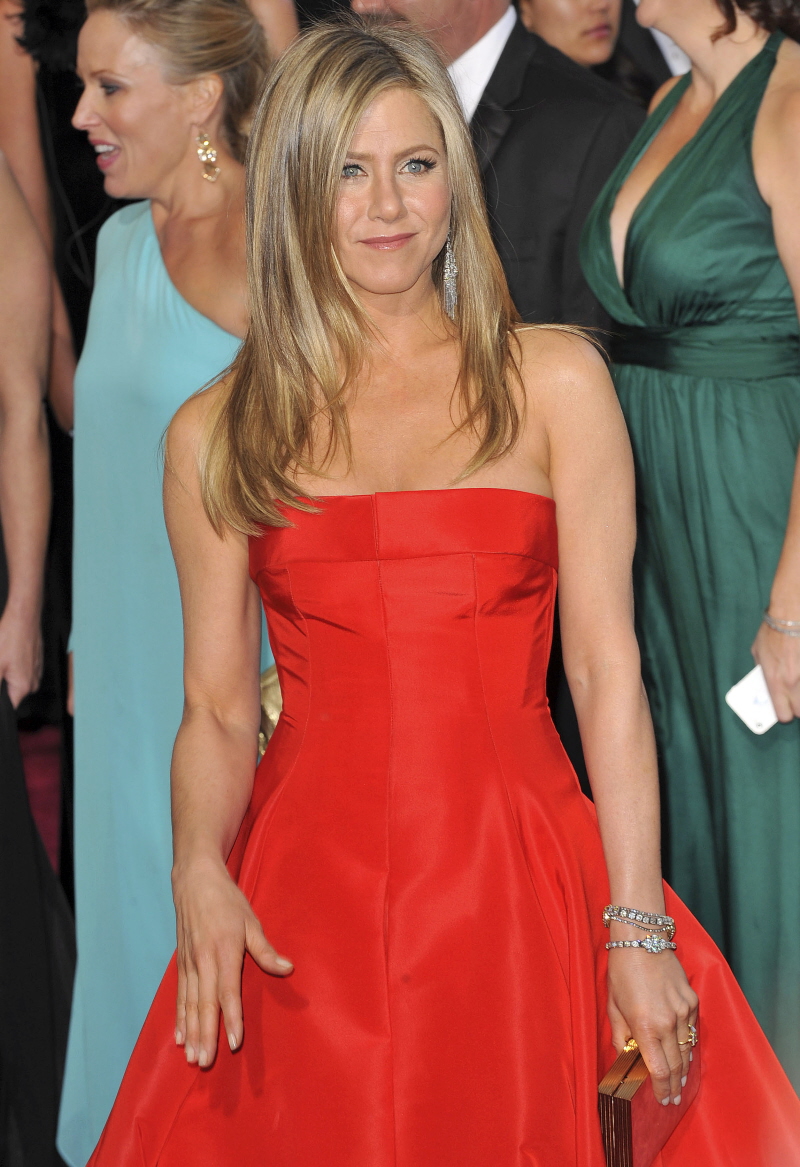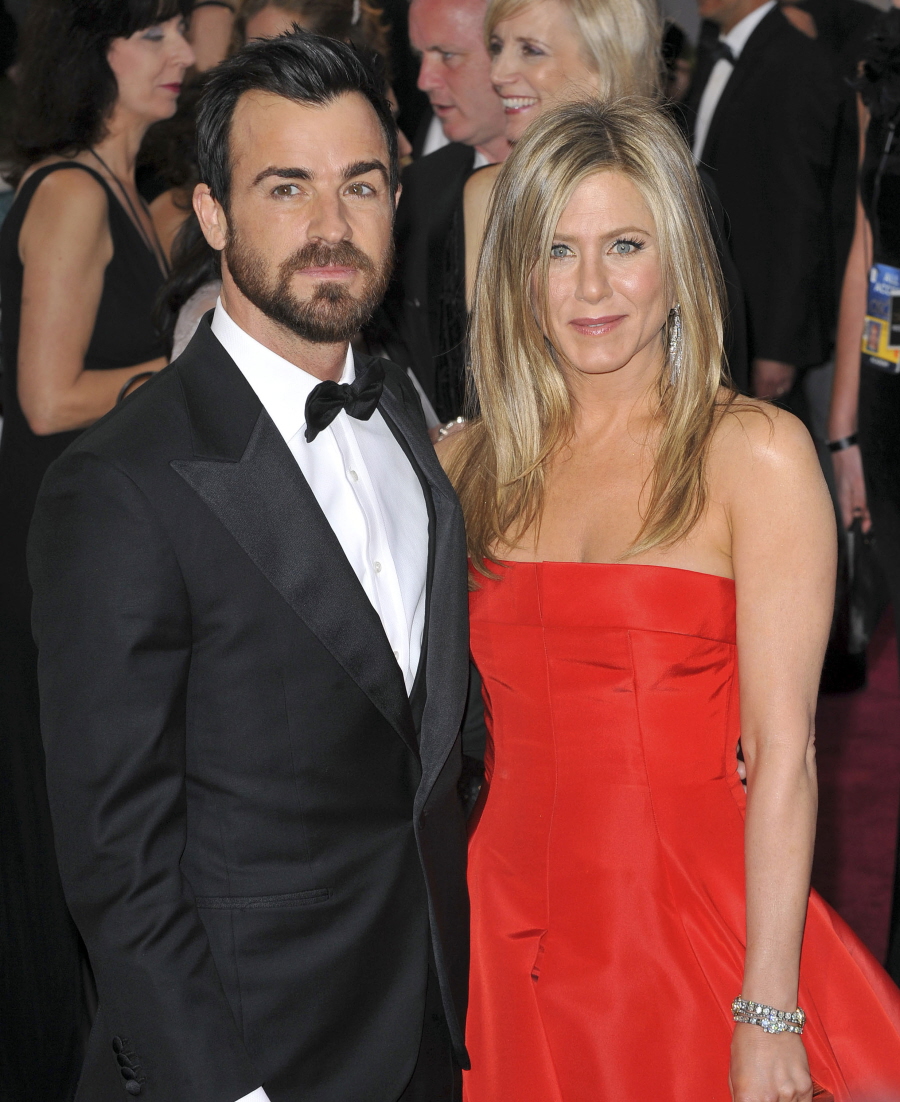 Photos courtesy of Fame/Flynet.