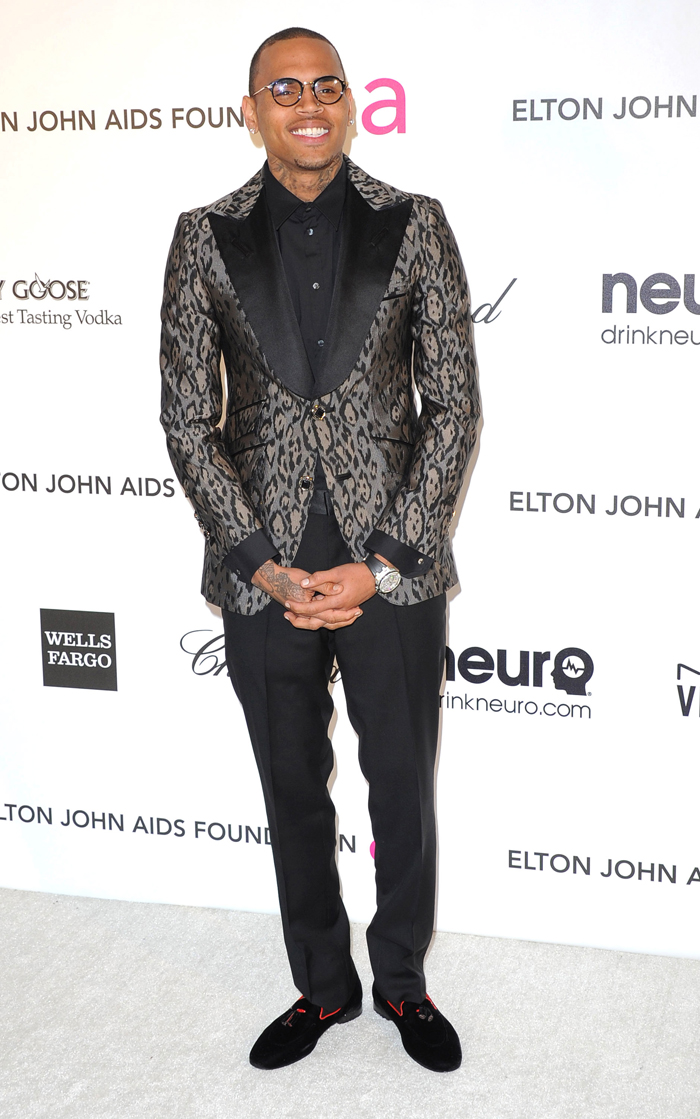 I'd like to introduce you to "upstanding citizen" Chris Brown, who is shown in these photos at Elton John's Oscar viewing party. This is a new offshoot of the Breezy brand, and he's the guy who gladly attends a C-list Oscar event and proceeds to grow giddy when fans (his fellow party guests) "bombard" him with photo requests. If you'll notice, Rihanna was not in attendance at this party, and according to Page Six, Chris explained, "She is the most beautiful girl in the world. But I'm sad she couldn't be here tonight; she is rehearsing for her tour." I don't buy that excuse for a second — Rihanna never lets a little thing called "work" get in the way of her partying. She's got a great work ethic and always pulls of rehearsals and stage shows without a hitch, but she always squeezes in time to booze it up, and I find it hard to believe she voluntarily refused to take a few hours and attend Elton's party. That is, I find it hard to believe that she didn't get upset about not attending the Vanity Fair party instead, you know? But according to Chris, he and Elton are pretty tight now, and Elton supported him through all of the domestic violence stuff, so Chris attended Elton's party "to support him."
At the party, Chris also had some things to say about Oscar host Seth Macfarlane's joke that compared Django Unchained's level of violence to Chris and Rihanna's relationship. He now says that beating up Rihanna is his biggest regret. Do we buy it?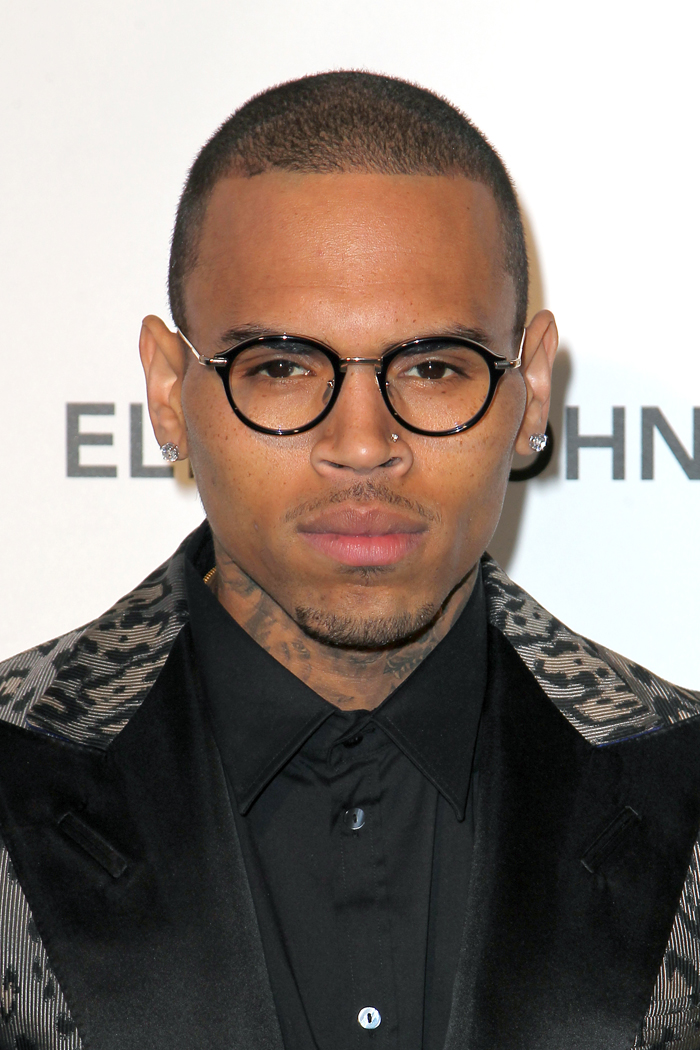 Rihanna's boyfriend Chris Brown has described his vicious assault on the singer as the "greatest regret" of his life. Speaking for the first time about their recent reconciliation, the US R&B star shrugged off the public backlash against him and pledged never to hurt the Bajan beauty again.

In a searingly honest interview with the Mirror, he apologised for his actions in 2009, when he physically attacked Rihanna, leaving her shocked and bruised. And Brown admitted that winning her love back had taken many months of tough "serious making up."

He said: "Sometimes you row, you fight, with the one you love and things get said, stuff spirals. That night was the deepest regret of my life, the biggest mistake. But she loves me — what can I say? I'm forgiven… but, yes, I worked hard for it."

Talking at Elton John's Aids Foundation Oscars fund raising party in West Hollywood, the double platinum-selling star said he had "grown up" and learned how to deal with fame.

He also dismissed a bad taste joke by host Seth Macfarlane during the Academy Awards ceremony — in which Macfarlane compared the "unspeakably violent" movie Django Unchained to "date night for Rihanna and Chris Brown."

Brown, 23, said: "People attack me and criticise me, it happens all the time. But they don't know me, and they don't know us. It doesn't bother me any more. Other people can judge us but they don't know anything."
[From The Mirror]
The thing that really bothers me about Rihanna and Chris' relationship (other than the fact that she took him back) is their joint "us against the world" mentality. I guess they think it's romantic to believe that they're the only two people in the world who could possibly understand their profound love, but to the outside world, it just looks like a huge mistake. Oh well. Their choice.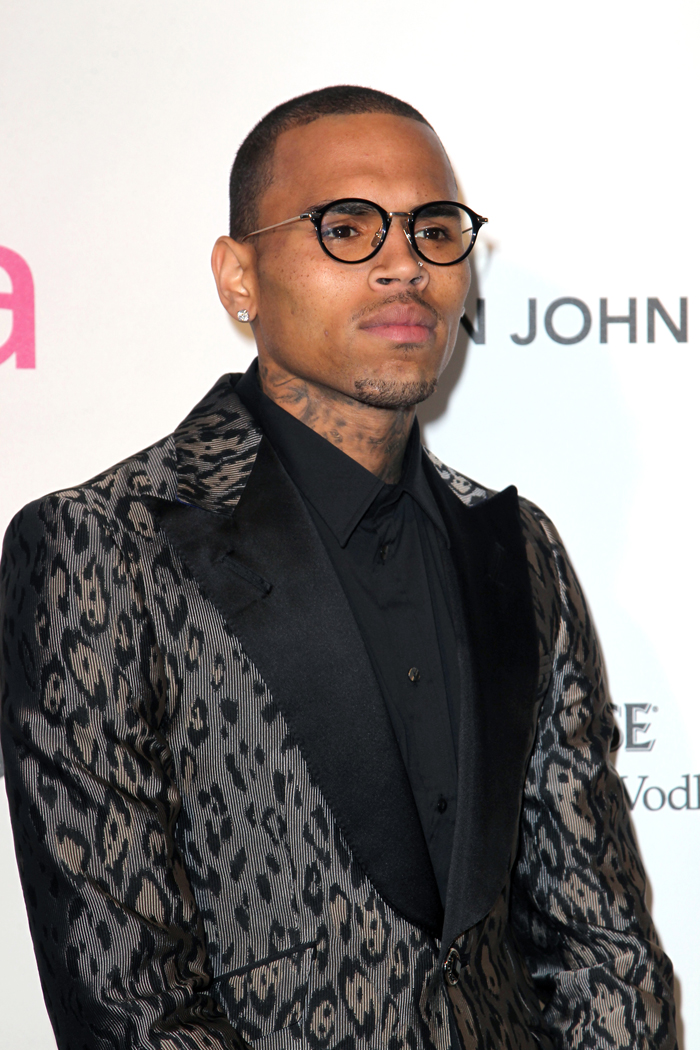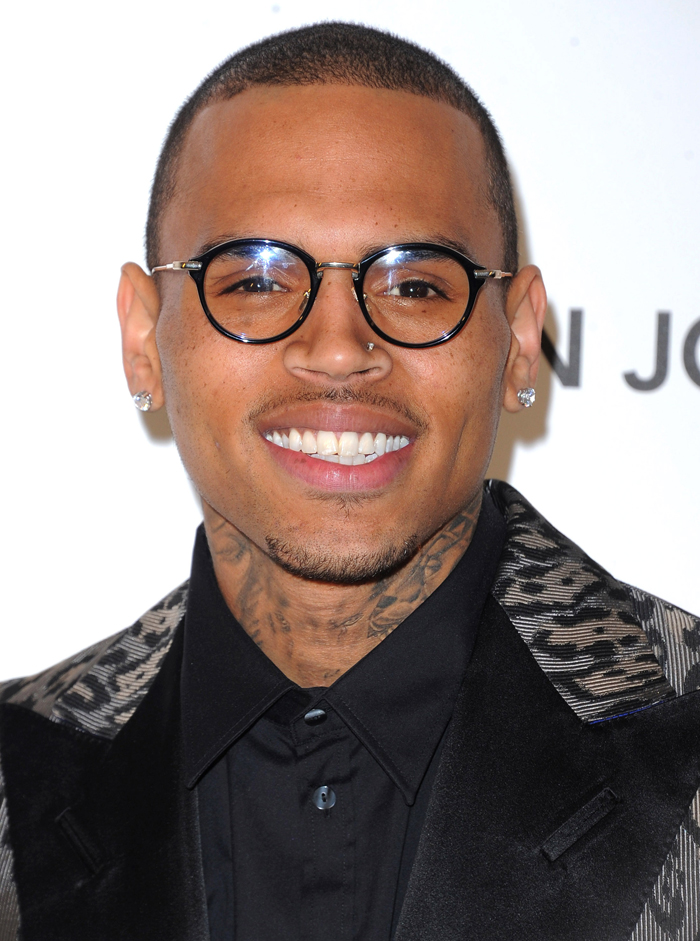 Photos courtesy of WENN