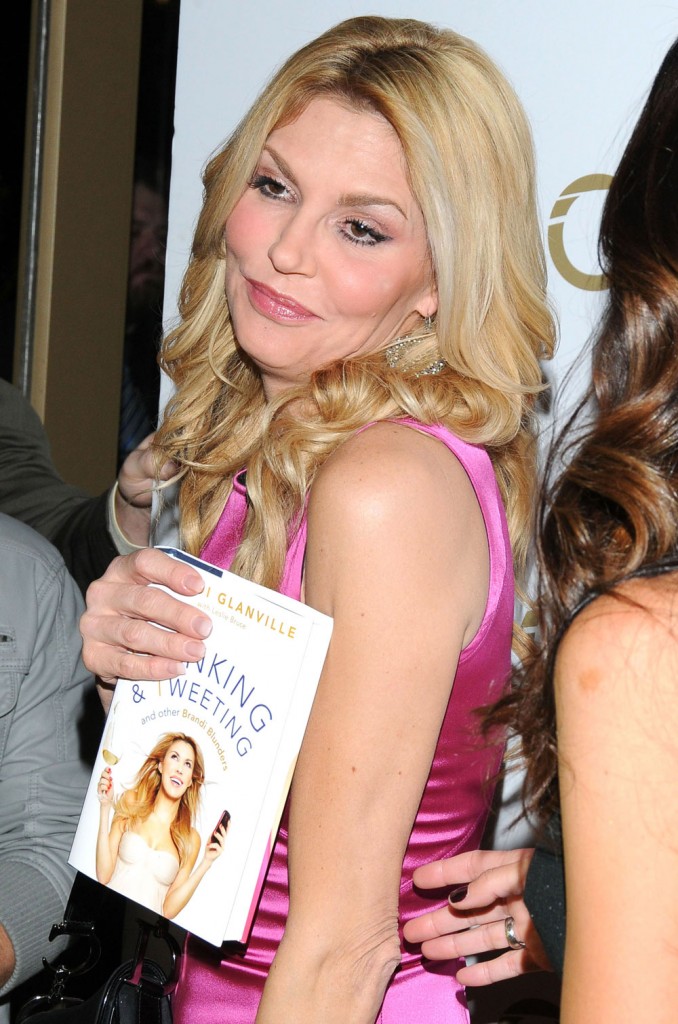 I was over at Reality Tea and I saw this interesting story about how Brandi Glanville recently tweeted that she was in talks to make her new book, Drinking & Tweeting, into a movie. Of course these would be preliminary talks, and if this deal moves forward it may be several months before it comes to the contract stage, but it sounds like a real possibility. Brandi's book is doing incredibly well, and is currently number 1 on the eBook nonfiction NY Times bestseller list. This is something I was actually thinking about recently, because this is one of the best most detailed gossip stories to come around in ages. You guys know what happened, and imagine pitching this as a movie plot, it's genius and it really happened. This is what Brandi tweeted:
Omg just had a talk about turning my book in2 a movie! Maybe we should pitch it to Lifetime An unromantic comedy! #pinchme

— Brandi Glanville (@BrandiGlanville) February 26, 2013
Of course we are starting to get Brandi and LeAnn burnout, we're gossip junkies, but imagine the general population of casual and light gossip-consumers. This would be so interesting to them and they don't know the whole story. (I mean LeAnn bought the same car, the same shoes on multiple occasions, the same bikini at least twice, jewelry, etc. and she mirrors Brandi's every move. How many people outside of our gossip bubble know that?)
For the casual gossip consumers reading this, Brandi is referencing the Lifetime movie, Northern Lights, where her then-husband met his mistress, LeAnn Rimes. Although I haven't read Brandi's book yet, I heard that she details how her cheating husband, Eddie Cibrian, kept sleeping with her following his affair and begged her to take him back. LeAnn stalked Eddie, Brandi kicked him out, he went running into LeAnn's copycat twig arms, and the rest is history. I'm telling you, this is a compelling story, all real and documented in the press and on Twitter. I was explaining it to someone recently and I could barely do it justice. You couldn't make up this drama and now Brandi is cashing in. Yes she's been pretty tasteless lately (did you see her Oscar dress?!), but that's who she is and she's making lemonade. She played nice for a long time too.
So who should play LeAnn in the movie? I'm thinking another singer, like Kellie Pickler. Sure Kellie is super nice, doesn't look like LeAnn and has no acting skills that we know of, but this is probably going to end up on Lifetime anyway.
Also, why hasn't LeAnn tried to sue Brandi over this book yet? Do you think that's coming soon?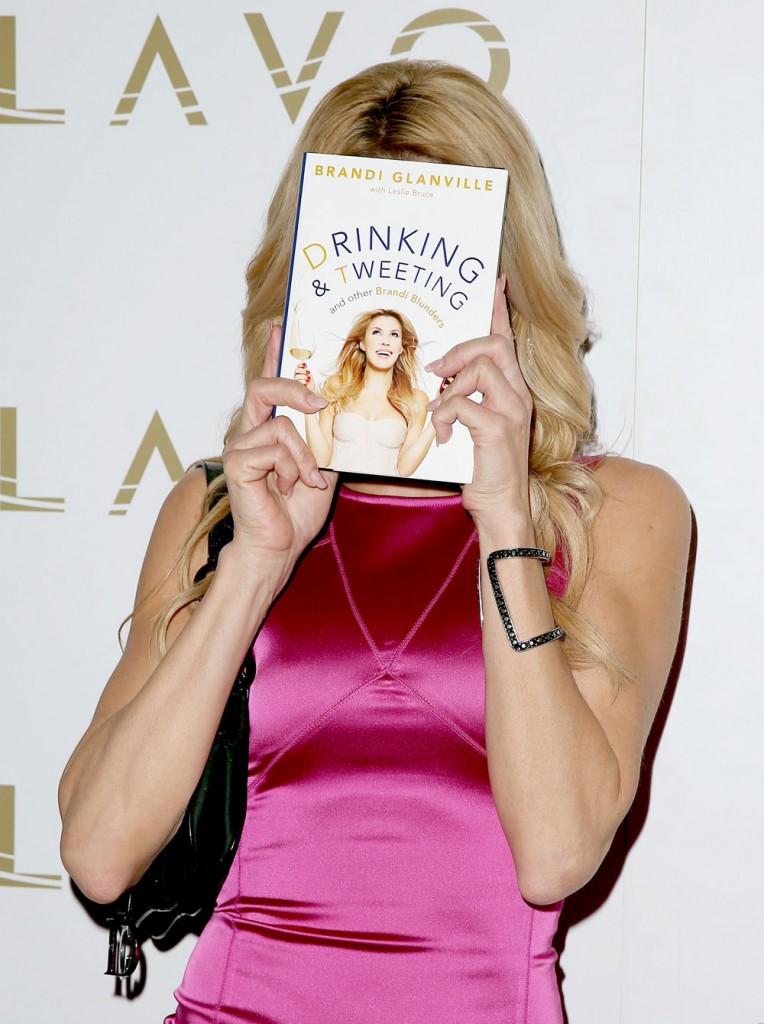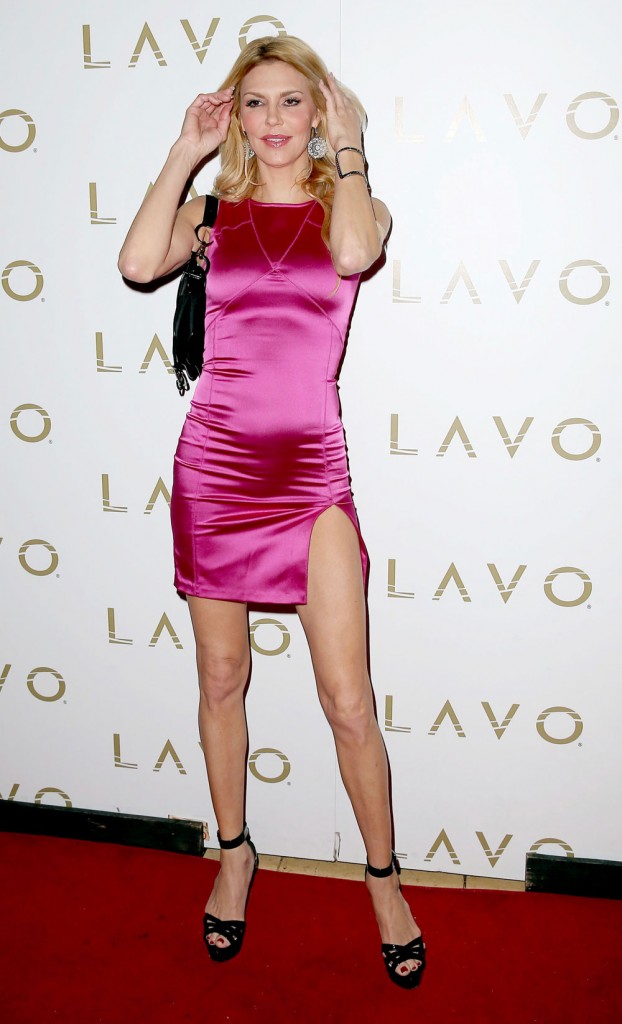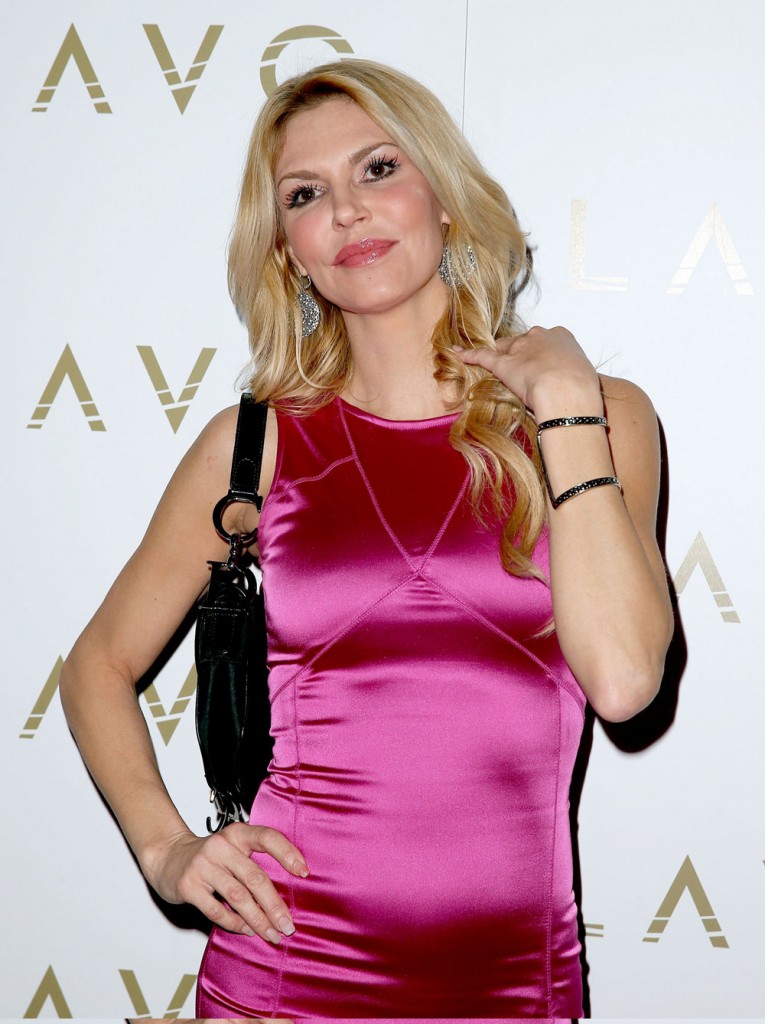 Brandi is shown at her book launch in Vegas on 2-22-13. Credit: DJDM/WENN.com