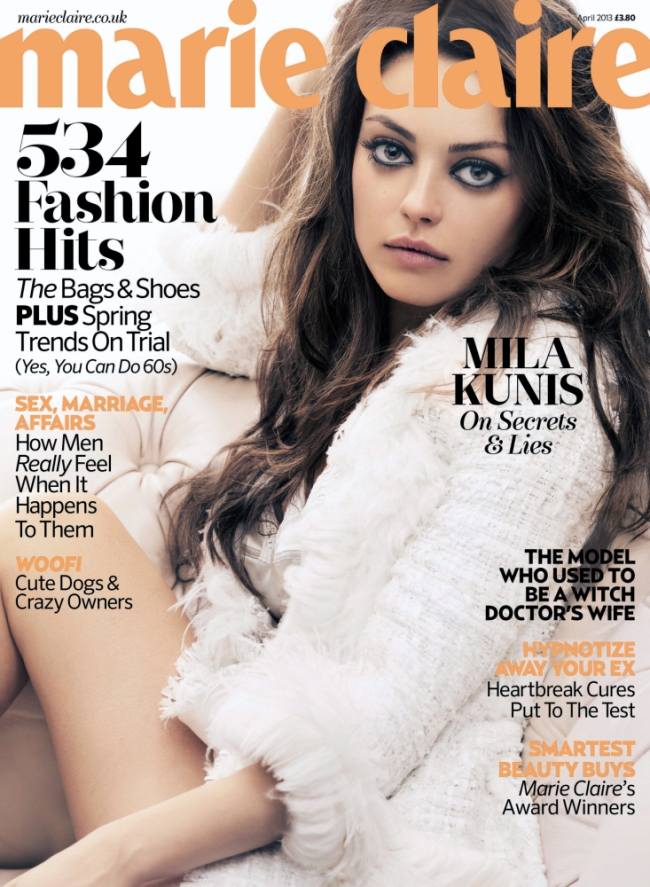 Mila Kunis covers the March issue of Marie Claire UK to promote her role in Oz the Great and Powerful. As is typical for magazine spreads involving Mila, the cover and photoshoot play up the inherent gorgeousness found in Mila's eyes with tons of dramatic, smoky eyeliner and shadow. Somehow, the heavy-handed eye makeup always works for her, which might be one reason why it's such a shock when we see her walking around without makeup. To be certain, it always makes me feel better when I see Mila without makeup because it makes me feel better about being so lazy about wearing makeup myself. Usually, a wee bit of eyeliner is all I leave home with in addition to a subtle pop of lip color. If it's a very, very special occasion, I'll add some eyeshadow and powder too. Damn, I'm fancy.
Anyway, Mila looks pretty sultry in this photoshoot, and the interview excerpts released thus far aren't terribly interesting in that she's once again talking about wanting to cut back on work when she starts a family. However, there is one thing she discusses that is very interesting; that is, Mila apparently suffered an inflammation of one of her irises several years ago, and as a result, she nearly went blind in one eye. In the aftermath, she was left with one brown and one green eye. Now she has a glass lens so that both eyes are the same color. Kind of scary, right?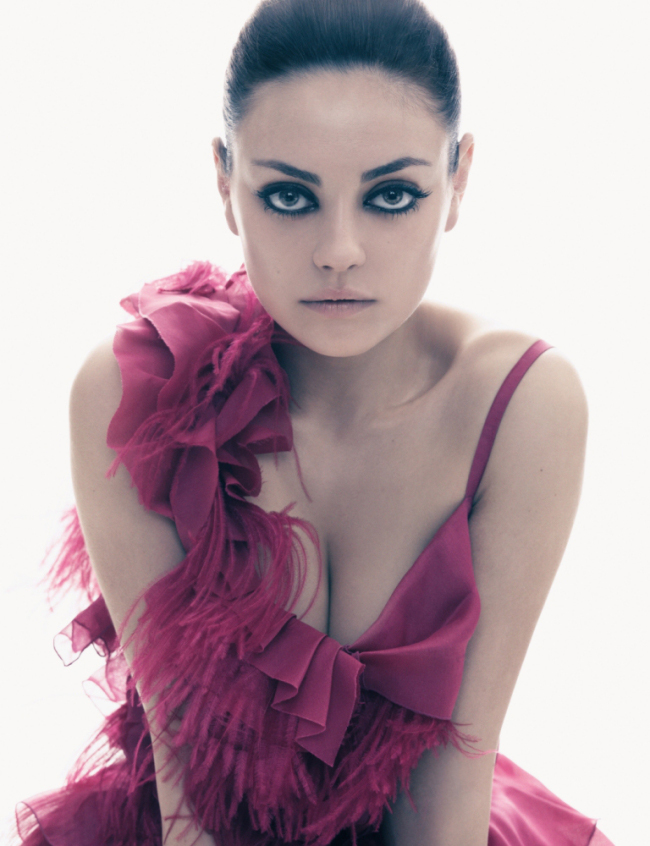 On fame: "To say my life hasn't changed would be a lie. It has changed, I don't really know how. I can't complain, not that I am complaining, but I can't leave my house as freely as I used to. But I've also travelled a lot for work, so that's changed. I have been very lucky."

On recovering from near blindness: "I have [one] glass lens. It's very dramatic. I had it fixed. I did it three years ago maybe four. It's not that big a deal."

Does she censor herself? "Lately, more. More. But I've always said that it is much easier to be honest than to be caught up in a bunch of lies. At least this way, you know who you are."

Looking towards the future: "I don't think I can do this three-movies-a-year thing. It's too much. There comes a point in your life where you want to be….home. I want to explore other parts of this industry to see what aspects of it I can get myself into, so that I can… work out of home maybe. Like producing. Then I can have, like, a life, in one location."
[From Marie Claire UK]
That bit where Mila continues to mull over the future in acting is very telling (I think) in terms of where she sees her relationship with Ashton Kutcher going. If Mila really wants to stay in one place while maintaining a lucrative career, she could always go back to television, but producing probably provides a little more freedom in setting one's own schedule.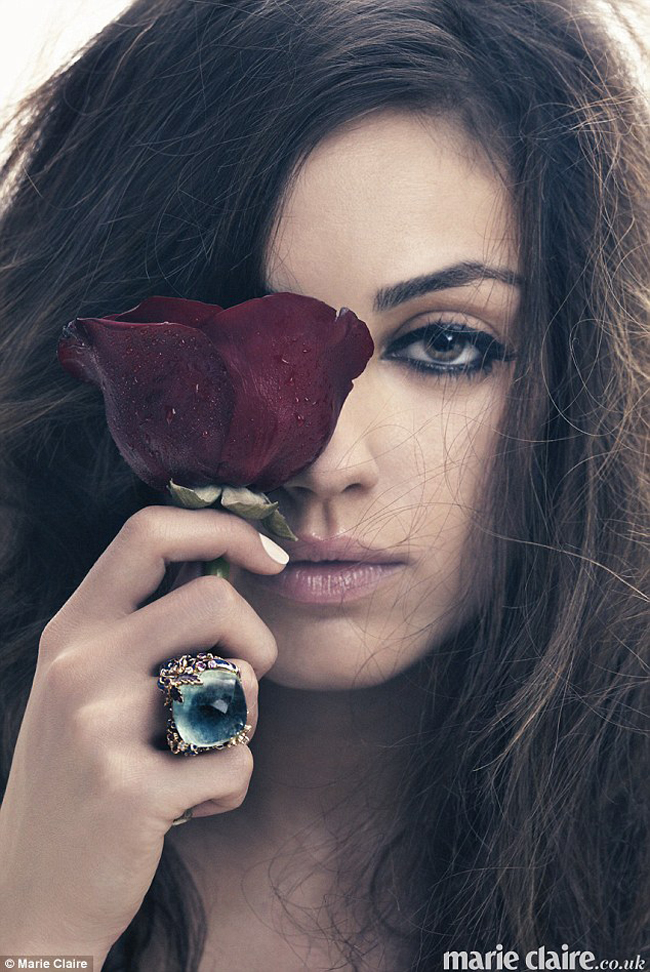 Photos courtesy of Marie Claire UK