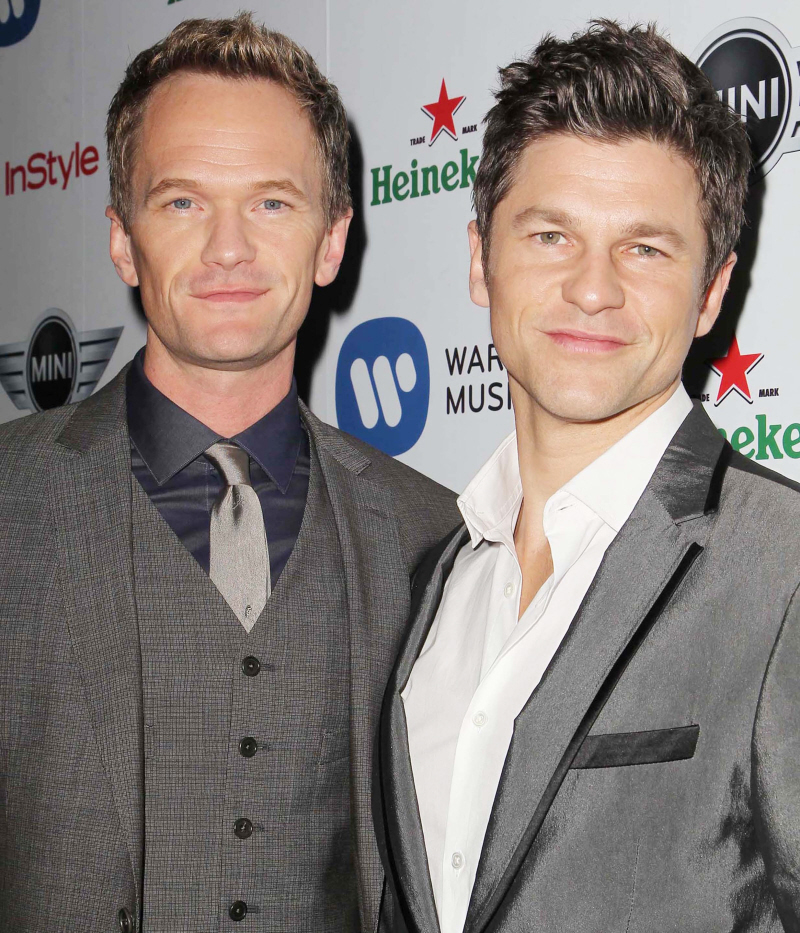 Neil Patrick Harris and his partner David Burtka have been together for a while. I don't even know how long (nearly a decade, I believe), but they've been together for longer than most Hollywood romances. They have two children together – twins Gideon and Harper – and they announced their plans to marry back in 2011. Since the wedding still hasn't gone down yet, the tabloids keep recycling stories about NPH "calling off the wedding" because if there's one thing the tabloids love, it's wedding dramz! The Enquirer basically says that NPH canceled their wedding plans because they had one fight. OMG!
The wedding is OFF! Sitcom star Neil Patrick Harris and his longtime partner David Burtka got engaged after the Marriage Equality Act was passed in New York in 2011, but sources tell The ENQUIRER that the gay couple abruptly called off their nuptials following a vicious lovers' spat.

"They're barely speaking, and as of now there's no wedding in the immediate future," revealed an insider.

The ENQUIRER has all the details of the nasty blow-up, which began when the "How I Met Your Mother" actor exploded over something David said. The two were on their way to a TinselTown bash when the fireworks erupted, and they wound up not even going home together that night.

"They walked into the party mad at each other," recalled the insider. "They both threw back a couple of whiskeys, and that only made things worse."

If their relationship ends for good, the source predicts the two would face off in bitter custody battle over their 2-year-old twins, Gideon and Harper. Meanwhile, David – an E! Network correspondent thanks to Emmy-winner Neil's showbiz connections – is said to be shattered.

"Neil's still mad and David is terrified he's going to lose him," confided the insider.
Hollywood Life also notes that gossip columnist Rob Shuter tweeted yesterday: "BREAKING: Report saying Neil Patrick Harris and his longtime partner David Burtka have called off the wedding. I haven't confirmed yet." But Shuter might have just gotten that from the Enquirer for all we know. Or it could be on! I'll admit it, I'm not into David Burtka. I think he seems like a trophy husband-type. So would I be upset if David and NPH were over? Actually, yes. Because I think they both love their babies and I would hate to see some kind of nasty custody dispute go down.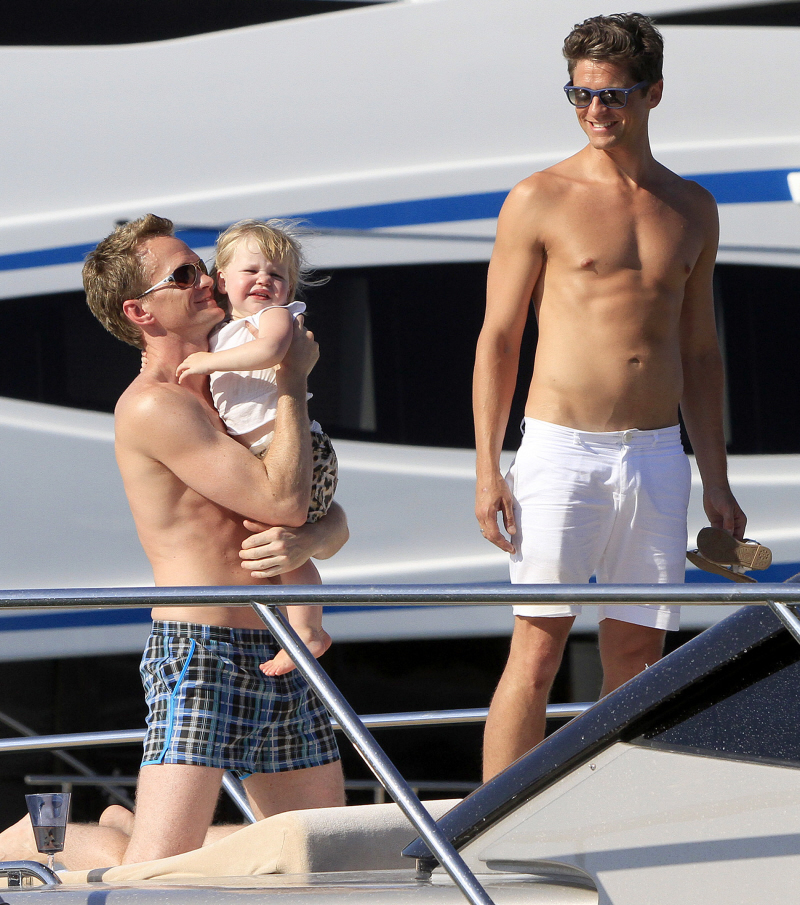 Photos courtesy of WENN.