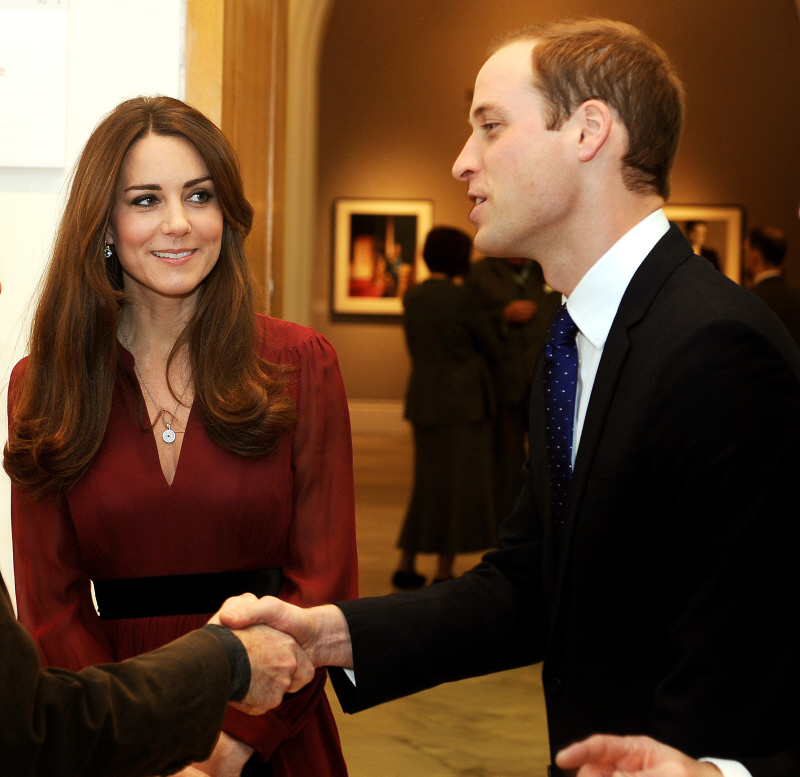 Duchess Kate and Prince William were on another holiday! Sort of. I mean, I don't doubt that their trip to Switzerland was relaxing, but they actually had a purpose for being there – their friends were getting married, and William was one of the ushers or groomsmen or something. Unfortunately, we don't have access to the photos – go here to see Kate having some downtime before the wedding by going sledding, and go here to see photos of Kate, William and Harry at the wedding. Kate wore a repeat MaxMara dress, a repeat pillbox hat and a new-seeming coat with a fur shawl collar.
The Duchess of Cambridge arrived at a wedding in a different kind of carriage Saturday – a bus.

She and brother-in-law Prince Harry were spotted with a group of friends as they hopped off the coach for nuptials in the Swiss mountains.

They were there for the wedding of close friend and polo player Mark Tomlinson, who married Olympic equestrian Laura Bechtolsheimer in the town of Arosa.

Dressed in a pale coat accentuated with brown fur trim, a familiar James Lock hat and a Max Mara dress she's wore previously underneath, an expectant Kate was seen walking "gingerly up the steps to the church," an onlooker tells PEOPLE. "She was being very careful in her heels."

Her husband William – in traditional tailcoat – had previously arrived due to his role as an usher at the ceremony.

As guests arrived, police cordoned off an area so locals could catch a glimpse. "There was a big crowd there, and the police closed the street," the onlooker adds.

The couple are among 250 guests, including the royals' close friends James Meade and fiancée Laura Marsham, Guy Pelly and Olivia Hunt.

The Princes often spend summer afternoons playing polo with groom Tomlinson, who attended Marlborough College with Kate. The bride was part of the London 2012 Olympics team that also included William and Harry's cousin Zara Phillips.

The family made a weekend of the trip – while William and Harry hit the slopes on Friday, Kate, who's due in July, was spotted strolling with a sled in her hands rather than ski poles.
As I said, I'm not going to slam them so hard for taking another vacation because this was a trip made specifically for a wedding, and these are friends of William and Harry. It's just funny to me that St. James Palace works so hard to emphasize and draw out Kate's meager charity work (one scheduled event this month – ONE!!!) and the press is forced to act like she still feels so, so bad with her pregnancy meanwhile she's flying to Mystique and sledding in Switzerland and shopping all day in London. Yes, that was the other story that broke over the weekend – shopaholic Waity bought a dress! That's seriously the news we get from Kate these days. And why do you think it's going to be any different a year from now? Five years from now? She doesn't give a crap about her role as a public servant.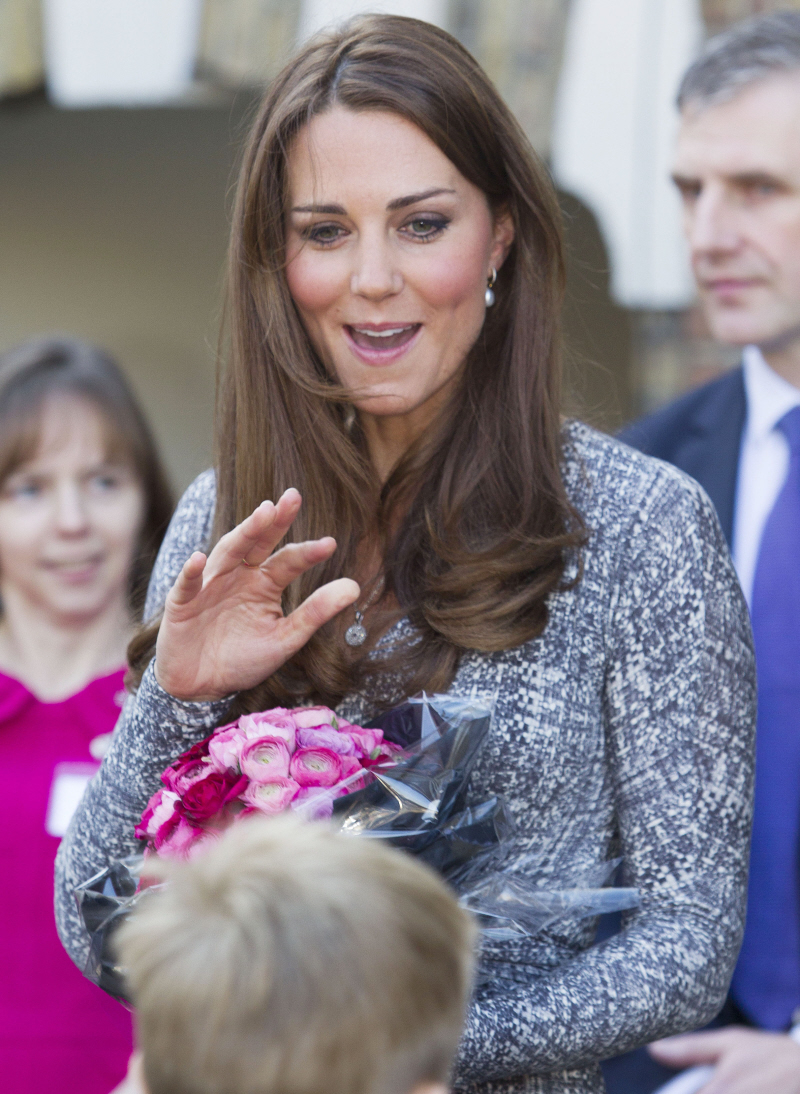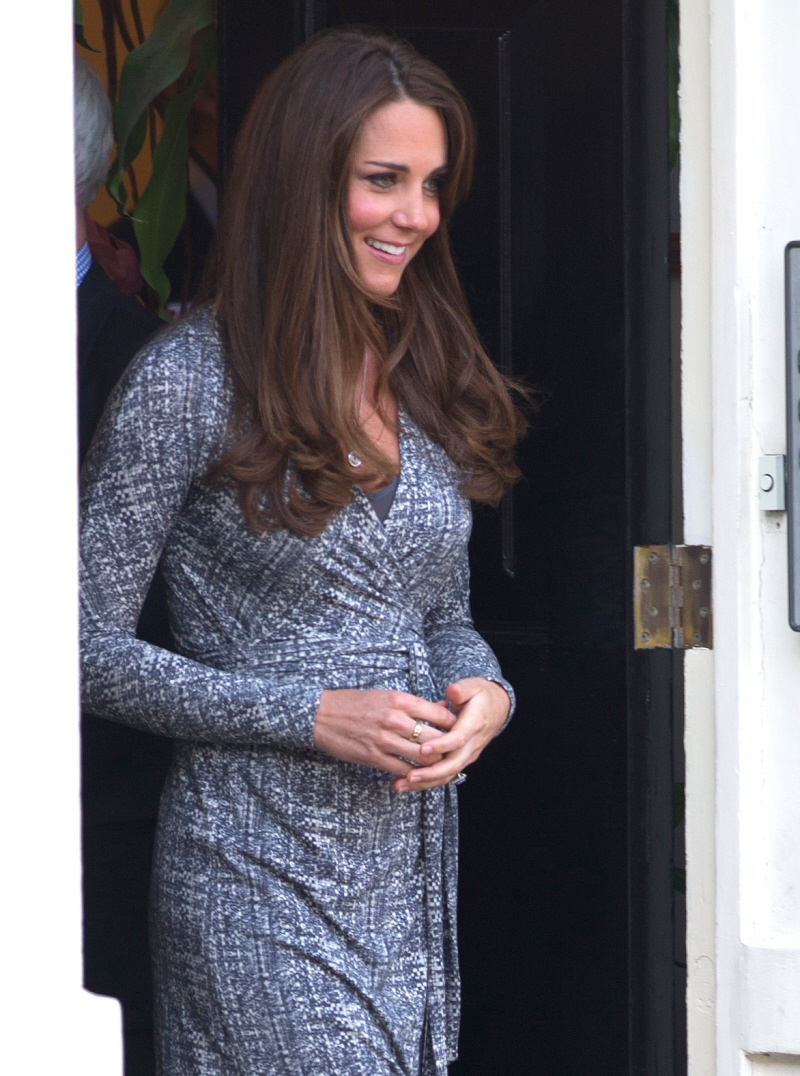 Photos courtesy of WENN.