Here are some new photos of Jessica Chastain in Paris over the weekend. She's in Paris for Fashion Week. Do you buy that? Do you buy that Jessica is now a major Fashion Girl who gets invited to all of the Paris fashion shows? I'm not sure if I'm into it. Jessica looked good for the Oscars – remember that copper/gold Armani? – but I might have been the only one who didn't think that the Armani gown was, like, the best thing ever. I just thought it was better than everything she'd worn the entire awards season, which wasn't saying much because Jessica was (and IS) a disappointment as a Fashion Girl. And I'm not saying that to completely disrespect her – she's an incredibly talented actress. But I just don't buy her as someone who delivers with any consistency on a red carpet.
Anyway, these photos are from Jessica's appearance at the Givenchy show (she's wearing those bizarre beige-lace-inset pants) and the Viktor & Rolf show (the black coat, and then inside she wore black slacks and a black top). Do you see what I'm talking about? Her styling is lovely for the Givenchy show – who knew she could pull off flat-ironing? – but those pants are unfortunate. And then at the V&R show, it's her styling that stinks – too garish with the makeup. I'm saying this because I would love it if Jessica started wowing us with consistency. I'm saying this because I know she'll be up for an Oscar again, and it will probably be very soon.
Also, did you hear about the controversy with Vanity Fair writing something mildly critical of Chastain during the awards season and then pulling it completely from their site?
We all know that tensions rise during those final weeks leading up to the Academy Awards as media outlets decide who's worthy and who's not. So this begs the question: with so much money and prestige at stake, is it possible for even major and reputable media outlets to voice any negative opinions while Oscar campaigning is underway? Especially if they want Academy Award contenders to take out ads and sit for interviews and come to parties? Increasingly, no.

It's well known that The Hollywood Reporter and Variety cravenly promise Oscar hopefuls flattering coverage. But Vanity Fair? Granted, its year-round showbiz coverage has all the heft of a marshmallow. But its Deputy Editor Bruce Handy this Oscar season wrote for the magazine's website one brief but hardly brutal column dissecting Jessica Chastain's body of work. This wasn't some freelancer: this was the magazine's #2 who dared to express mild criticism about the Best Actress Oscar nominee for Zero Dark Thirty.

"I'm surprised it's being hailed as one of the year's great performances, and that it has earned her an Oscar nomination for best actress," Handy opined. "It's not the sort of flashy thing, like playing a transgendered murder victim or quadriplegic boxer, that the Academy normally rewards." He included much praise but also said Chastain was an "empty vessel"' and "recessive presence" who doesn't "quite hold your eye".

The piece posted on the VF website January 25th at a pivotal point in Oscar campaigning: just before final paper ballots went out and online voting began. Within a day, the analysis was gone. Not just gone from the VF website but really really really erased from the Internet at large. Publicists for Sony Pictures and Chastain's BNC flackery told me it was "not true" that VF deleted the article. But, to its credit, Vanity Fair owned up to it. Explained VF spokeswoman Beth Kseniak: "We took it down because it ran counter to what a number of people at the magazine believed."
You can read the original VF article in its entirety here at Deadline – it is critical of Chastain, but it doesn't cross any "too harsh" lines at all. It's just a well-written piece of actor/film criticism, one which dozens of major sites would have published with ease and little fanfare. I think it's interesting that Chastain's people denied that VF deleted the article but VF had to cop to it. Perhaps Chastain has some ball-busting people working for her? Huh.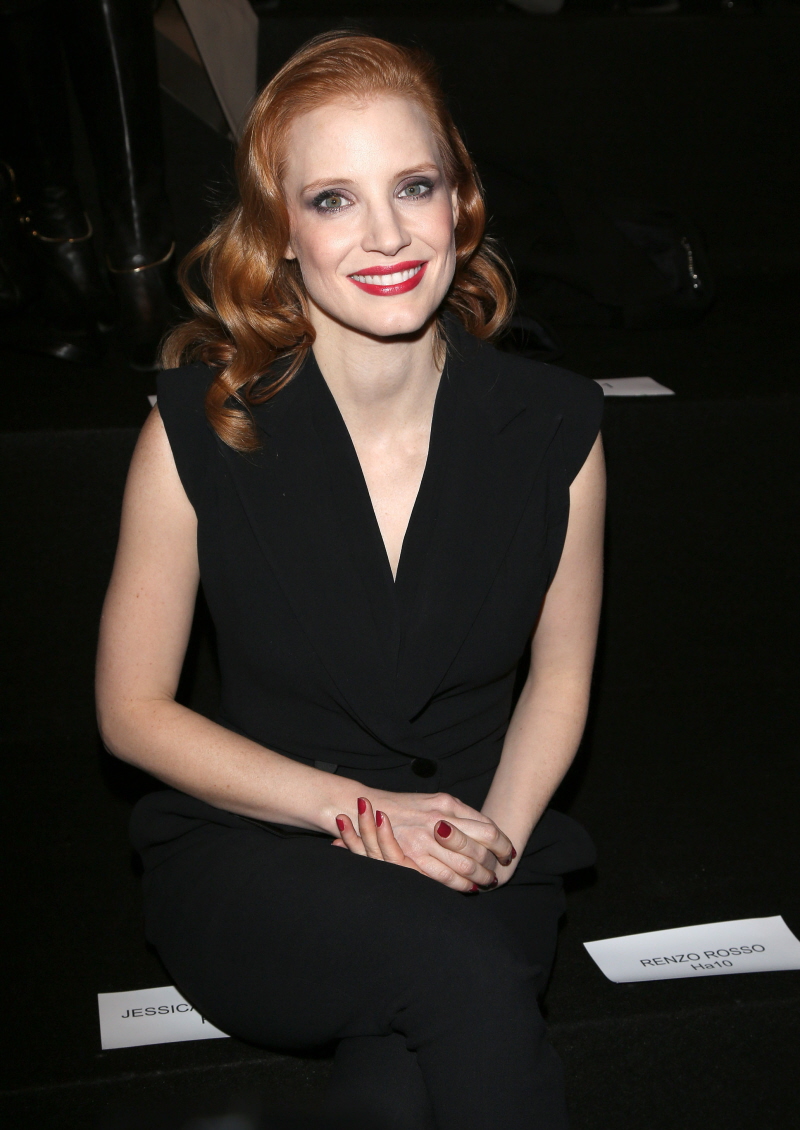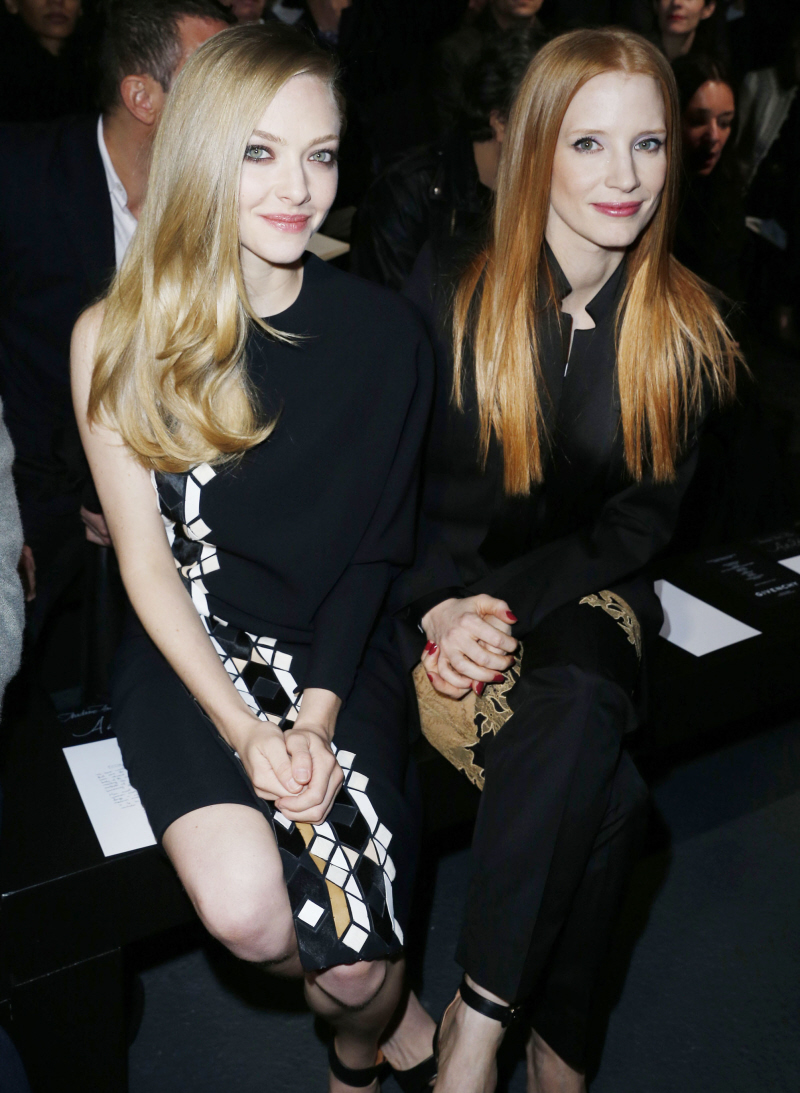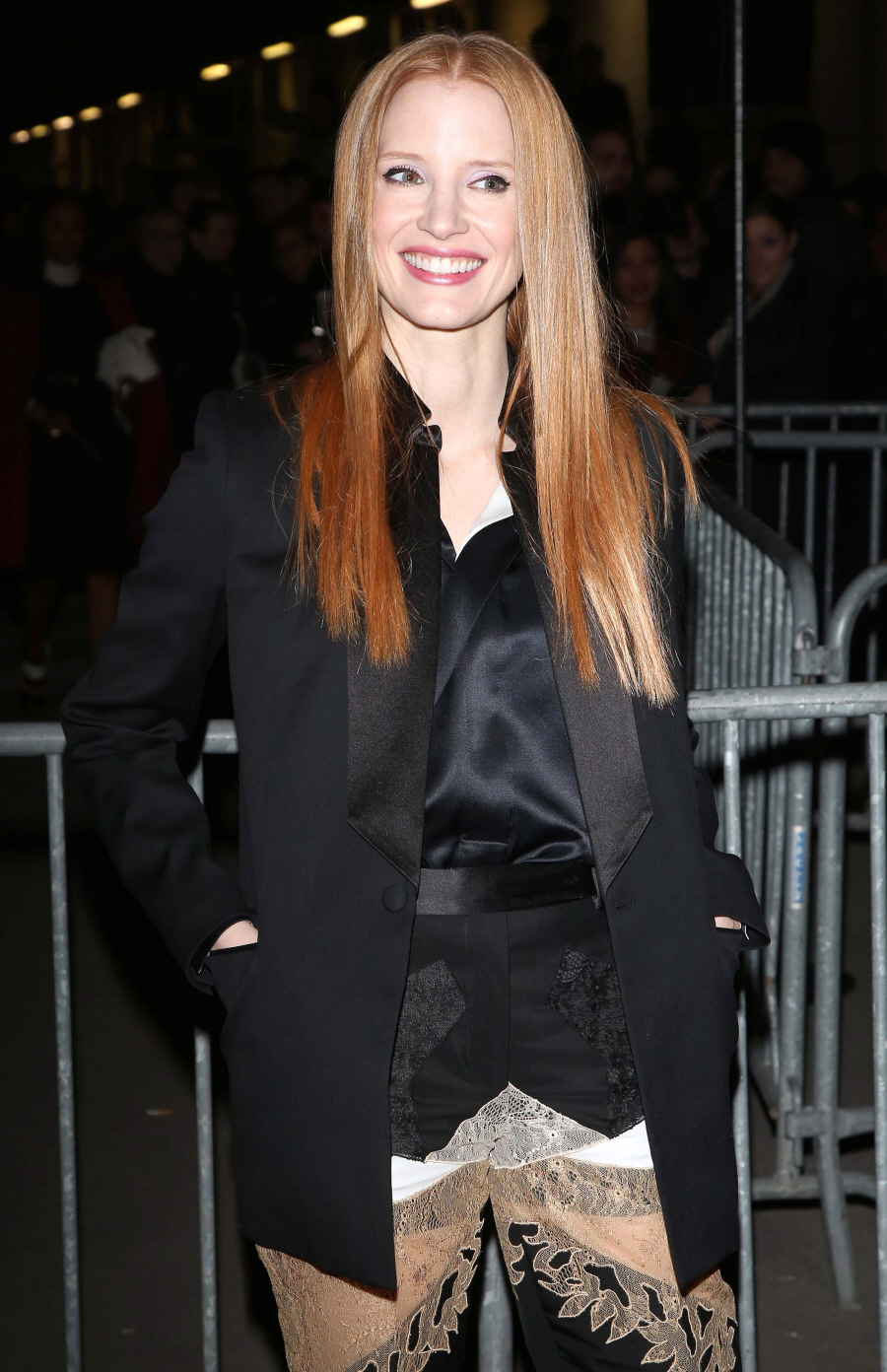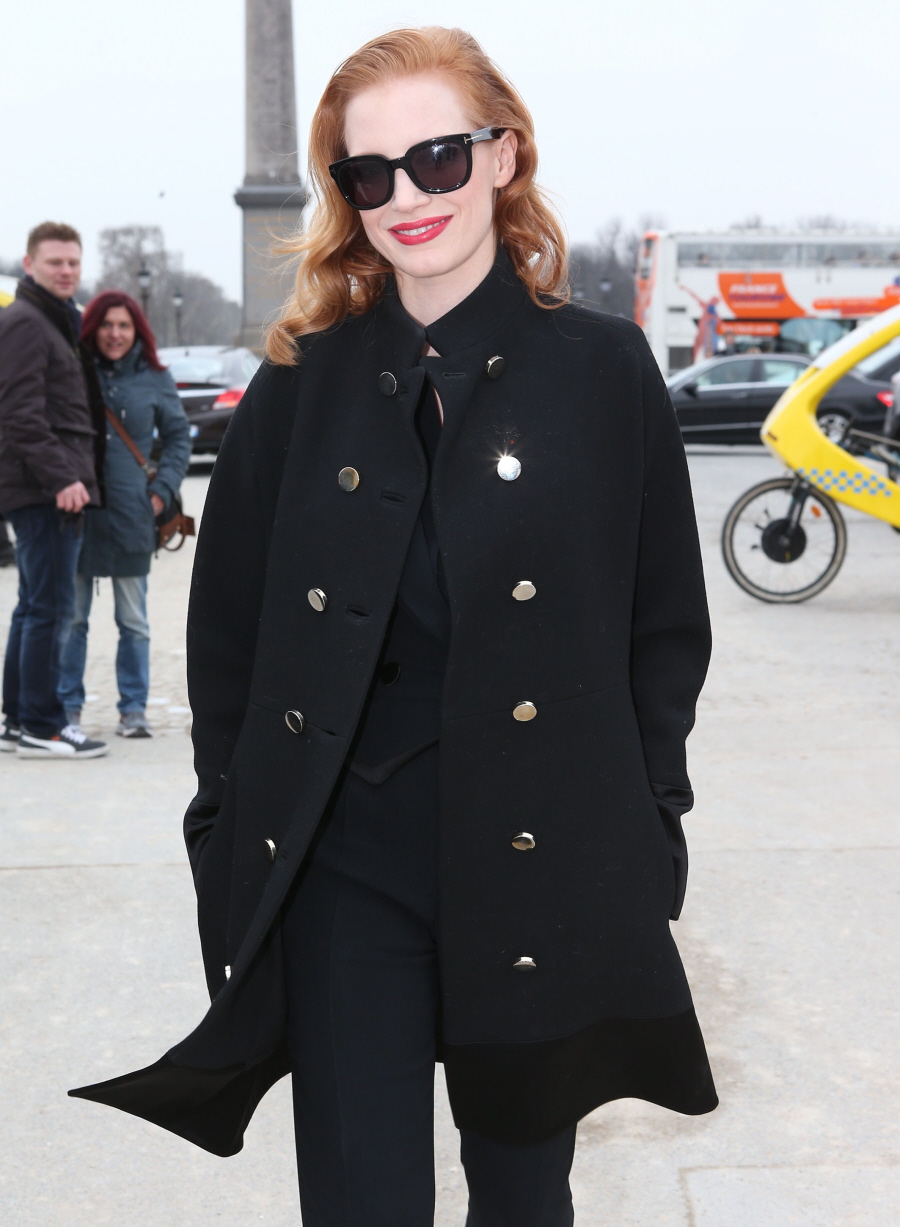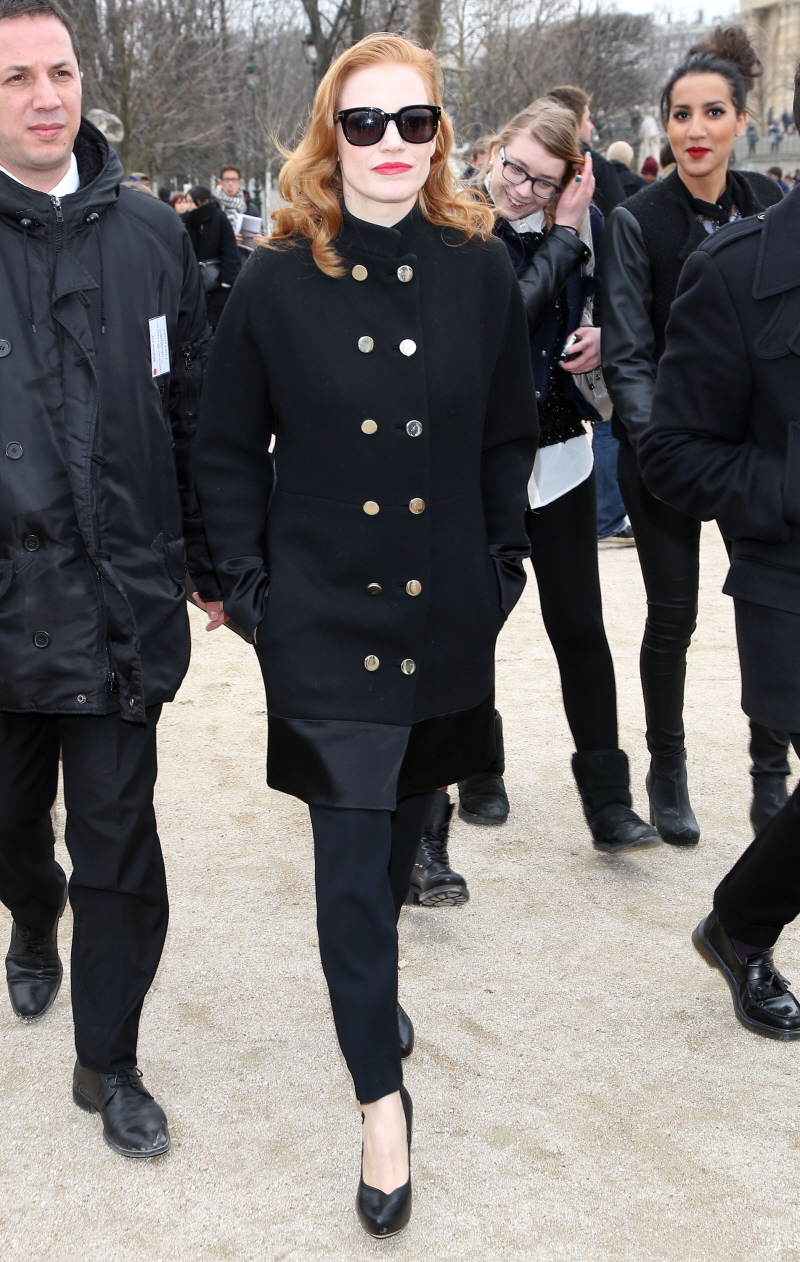 Photos courtesy of Fame/Flynet and WENN.com.