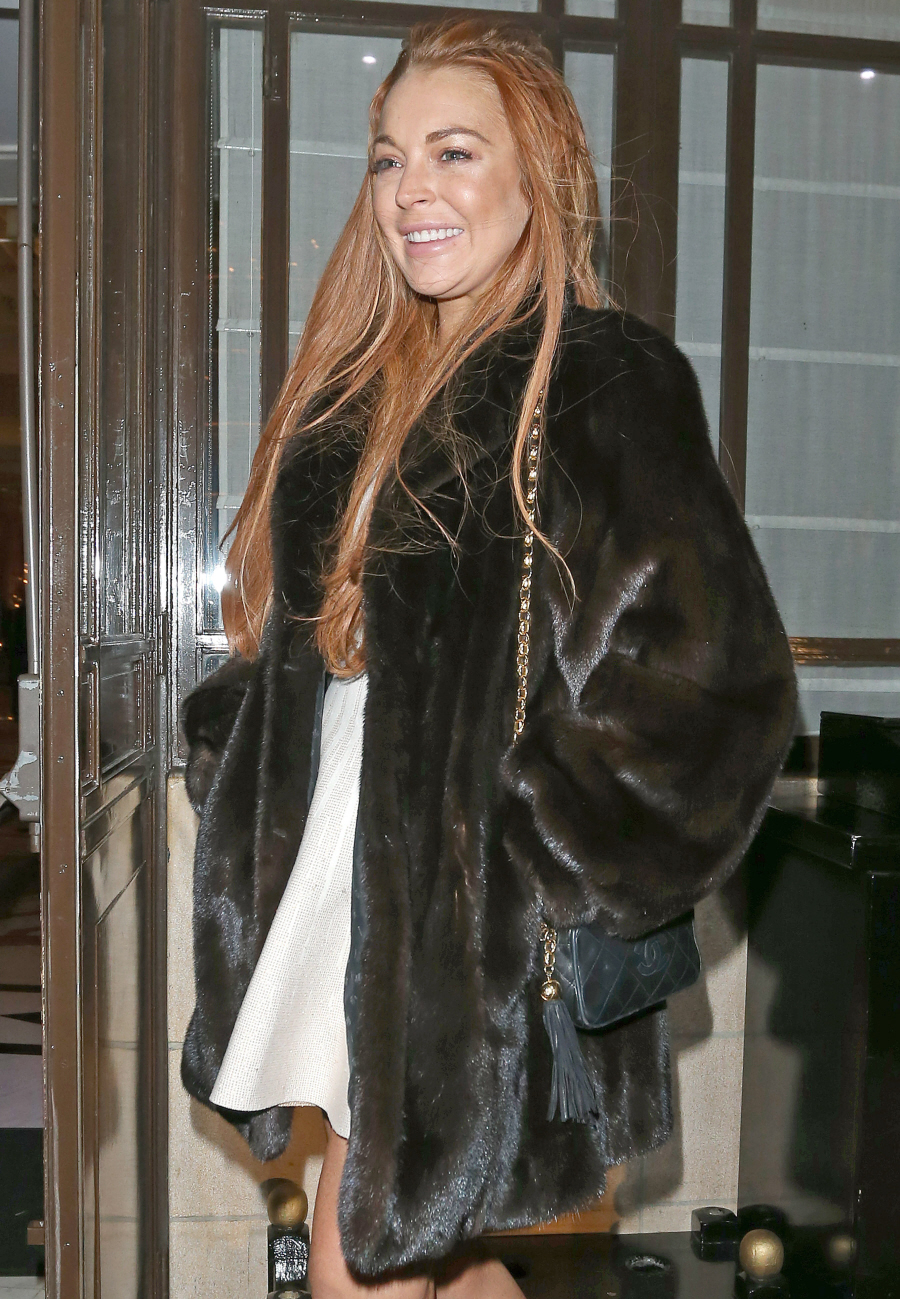 The only people who want to save Lindsay Lohan at this point are buffoons, crackheads, enablers and the delusional. And Charlie Sheen might be all four. Lindsay is in a particularly bad place right now, as she faces criminal charges in LA and NYC, plus a probable probation violation, plus she owes back taxes for 2009, 2010, and 2011, so all of her accounts have liens on them. If Charlie Sheen is still as wealthy as I think he is (?), he would probably be able to take care of her back-tax situation with relative ease – although she would still be millions of dollars in debt because of legal fees, her crack hoarding, etc. My point is that Charlie doesn't want to simply "give" Lindsay the money. He wants to "help" her in the long-term. He wants to be her crack mentor.
Charlie Sheen wants to become Lindsay Lohan's savior, and he thinks he has the credentials and cred to do the job.

Charlie tells TMZ, "I have a kinship with somebody [Lindsay] who clearly needs a mentor, whether she wants one or not. She can continue to hang out with her dress shredding club buddies, or turn to me for some advice from a guy who's been down the road as well as every other side trail on the journey."

He adds, "If she listens, she'll win. If she doesn't, that's on her."

You'll recall … Charlie and Lindsay struck up a friendship while working together on "Scary Movie 5," after which Charlie cut Lindsay a $100,000 check to help with her tax problems. Lindsay's now returning the favor by appearing in an upcoming episode of "Anger Management" — actually, that may be Charlie doing Lindsay another solid.

Shockingly, Charlie still claims they've never hooked up, "I love her, I respect her, and I've never laid a finger on her that wasn't on film. How ya like me now, America?"
"I've never laid a finger on her that wasn't on film" – so they only make love in front of cameras. That doesn't shock me at all. But even though Charlie is still trying to help out his crack-sister (and truly, I think Charlie is trying to help her in his own special way), Lindsay is all "STFU, Charlie!" Because why not? It's not like Charlie is just handing her $100,000 checks. Oh, wait.
Lindsay Lohan is rejecting Charlie Sheen's offer to mentor her, grousing that she wishes he'd just shut up.

Sources close to LiLo tell TMZ … while she appreciates everything Sheen has done for her — and he's done a lot — she would NEVER take him as a mentor. She's saying she knows her life is "out of control," but doesn't think the precept, "It takes one to know one," is the way to go.

As we first reported … Sheen told TMZ he thinks Lindsay needs a mentor and he believes he's the man for the job.

She says she's grateful Charlie gave her $100k for her back taxes and supported her in "Scary Movie 5." Lindsay says she talks to Charlie from time to time … but gripes he has no business talking about her to the media.

According to our sources, Lindsay has been regularly meeting with a therapist and feels the consistency has helped.

Do therapists recommend dumping a patient's lawyer. That would be a good start, right?
Again with the "therapy". I would love to know if her therapist is real. I would love to know if Lindsay actually sees this therapist with any regularity. I would love to know how Lindsay is paying her therapist. As for Lindsay trying to tell Charlie to back off… good one.
Here are some photos of Charlie with his new (?) girlfriend Georgia Jones in Dublin over the weekend. I can't. She looks so young. That's ridiculous.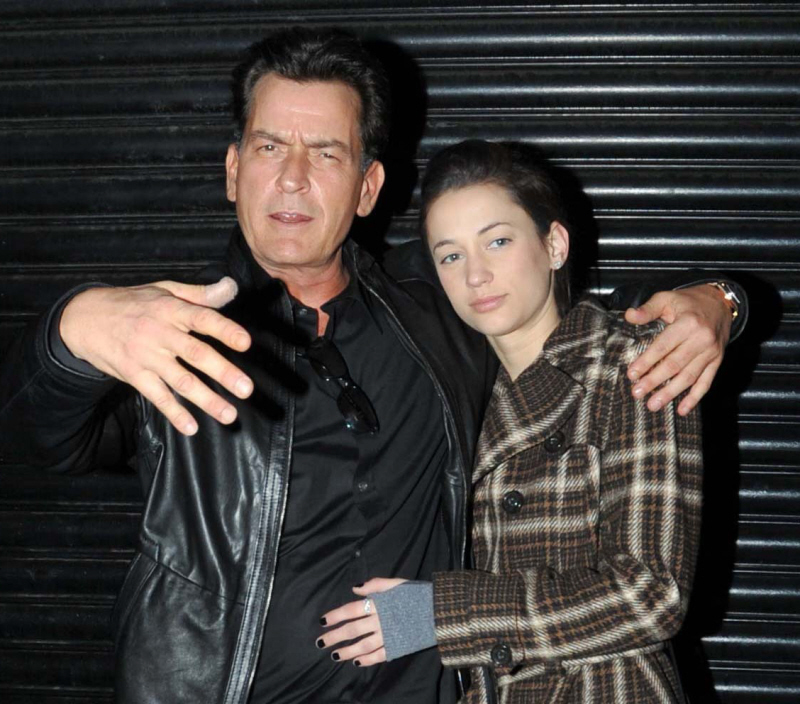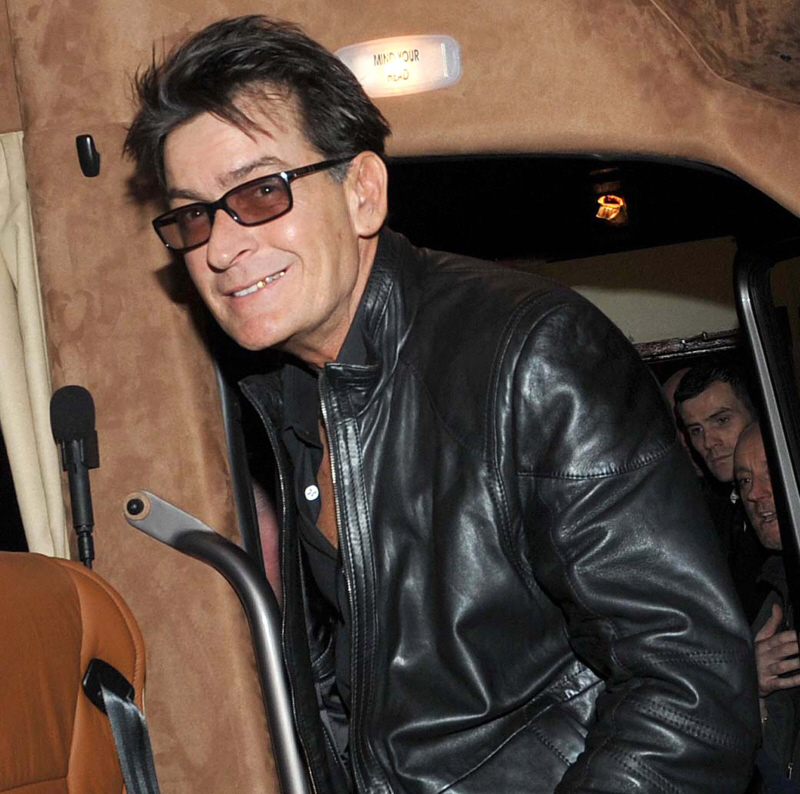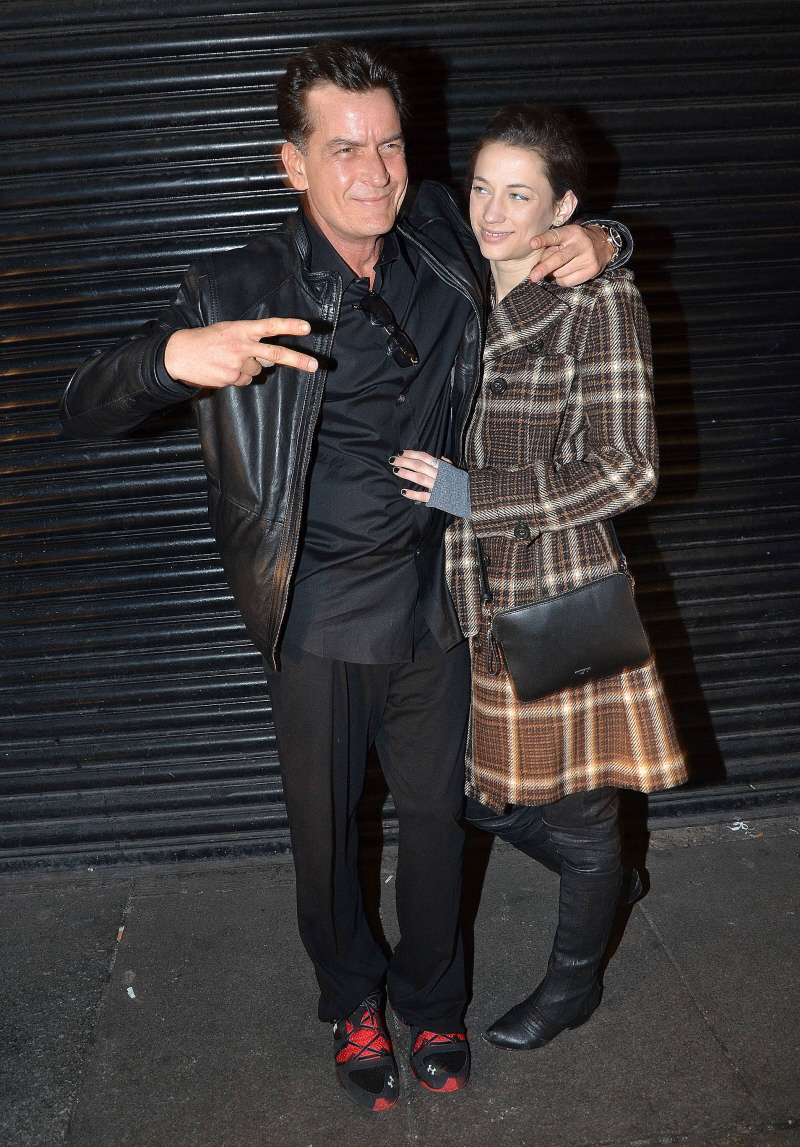 Photos courtesy of WENN.