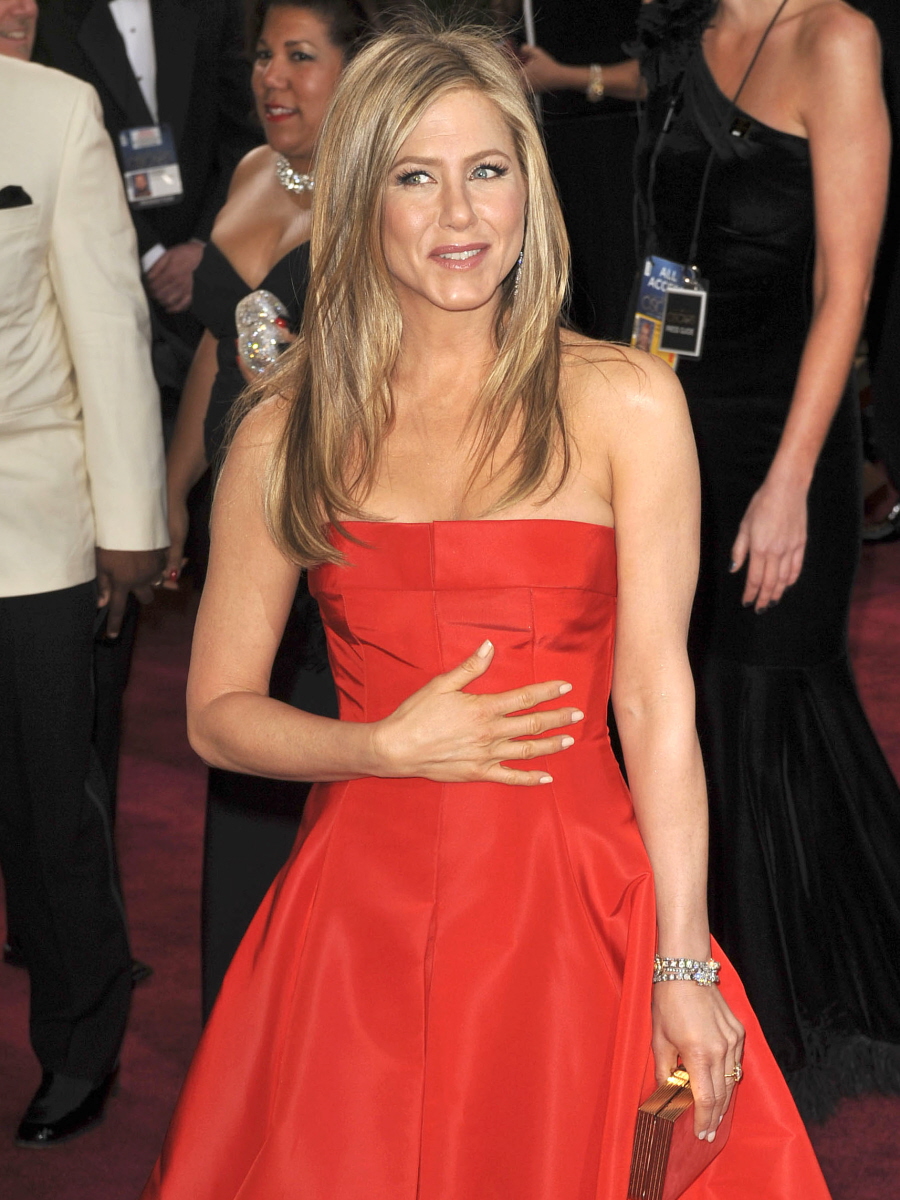 One of my favorite things in the world is a Jennifer Aniston fluff piece. Sometimes a media outlet will just make something up, or just fluff up a simple story about "Jennifer Aniston doing X with Y" for four paragraphs. I also think the fluff pieces are important – they reveal the priorities of Jennifer's team. Jennifer's publicist still hasn't confirmed or denied on the record many of the brutal stories about the uncool Bermuda Triangle, but her publicist will greenlight People Magazine's totally EPIC story about what Jennifer is eating while she films a movie in Connecticut. I guess it's noteworthy because A) Jennifer still drinks like a fish, which means she isn't pregnant and B) It's nice to know that Jennifer is branching out beyond her normal comfort zone of Cobb salads and straight vodka with a SmartWater chaser (I'm assuming). Behold, Jennifer Aniston The Foodie!!
Jennifer Aniston has gotten quite a taste of Connecticut. In town for the month, shooting her latest film on a Stamford set, the actress, 44, has managed to please her palate by visiting a number of popular local restaurants.

On Feb. 2, Aniston had an array of delectable items at eleven14 Kitchen, an American restaurant at J House Greenwich hotel. According to the restaurant, as an appetizer, the star enjoyed the organic green salad with pumpkin seeds and fennel pollen in red wine vinaigrette. For an entrée, she chose the grilled Amish chicken with pearl onions, fingerling potatoes and mushrooms. For dessert, she indulged in almond dacquoise and chocolate mousse topped with gold leaf.

Sipping on gin and tonic, Aniston dressed casually in black jeans and a black and white print button-down shirt.

Valentine's Day was ever so sweet for the starlet, whose fiancé, Justin Theroux, provided her preferred meal from one of her favorite eateries in the area, Greenwich's Terra Ristorante Italiano. Aniston's order consisted of a tre coloré salad (baby salad, arugula, radicchio, shaved Parmesan and balsamic-lemon vinaigrette) and Parmesan-crusted filet of sole.

"The kitchen was closed, and we made it special for them," the restaurant's assistant manager Jean Maxine De Givenchy told PEOPLE.

Then a few days later, on Feb. 17, Aniston and Theroux, 41, headed back to New York and finally found some time to relax. In Greenwich Village, the couple and three pals dined at Il Cantinori, where they seemed "very happy, very casual, [and] relaxed [with] lots of laughing," according to Tayma Gandur, who dined two tables away from the group.

"[It was a] calm, chatty night out with friends," Gandur says, adding that Aniston seemed very happy and content. There was no PDA, but the engaged pair snuggled and sipped on white wine.

Also during her time in town, Aniston popped into L'Escale, the restaurant attached to the Delamar Greenwich Harbor hotel.

"She was having a cocktail," De Givenchy, who happened to run into Aniston at the spot, says. "I was surprised because she drank vodka on the rocks with a squeeze of fresh lemon [when she dined at Terra Ristorante Italiano]. At L'Escale, too, she was drinking the same thing. She was very happy, and she had some friends with her [and some people from the movie]. I [heard] her saying, 'Drink up girl, have fun!'"
The common themes of Jennifer's diet are alcohol and salads, but trust me, she has branched out from the days where she would eat the same Cobb salad for lunch every single day. Now she mixes it up with house salads and fish and (gasp!) potatoes. As for alcohol… we've got gin and tonics, Vodka on the rocks with a lemon twist, and lots of white wine. THAT is why she works out so much – because so many of the calories she consumes are empty liquor calories.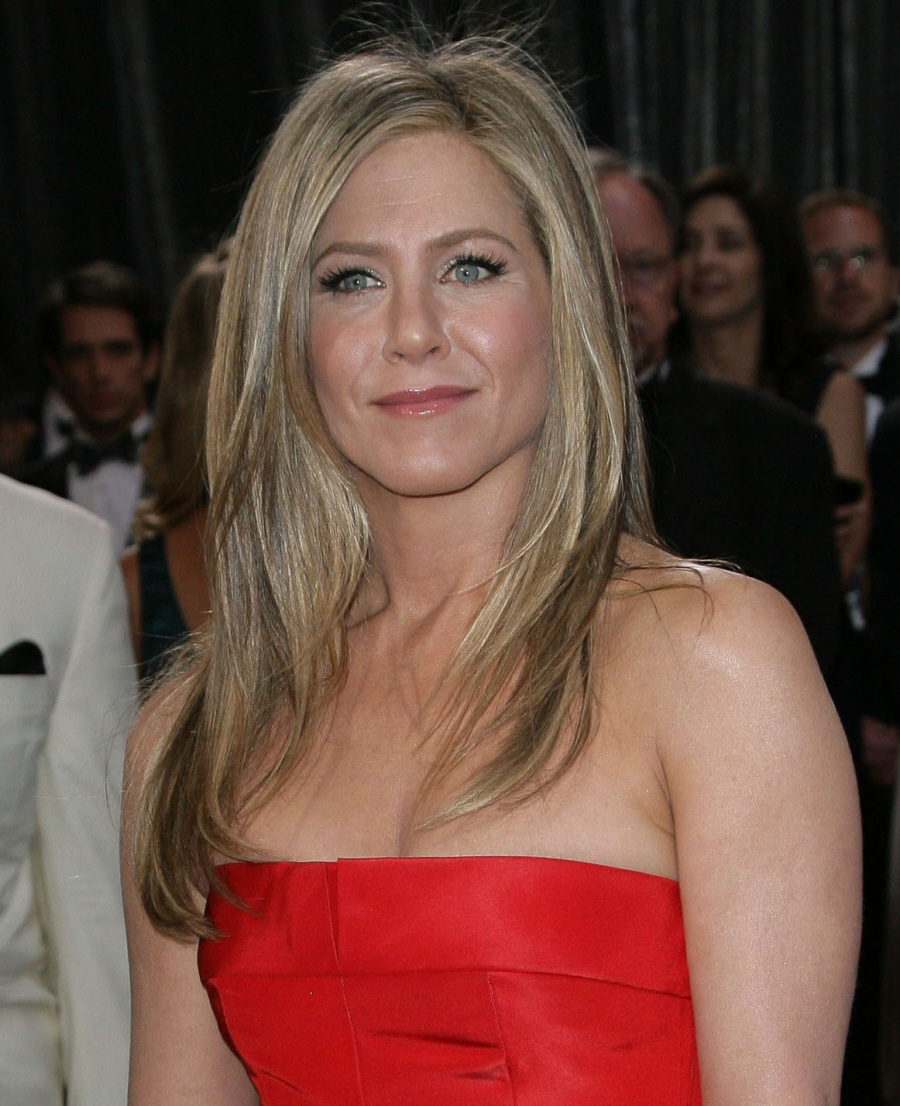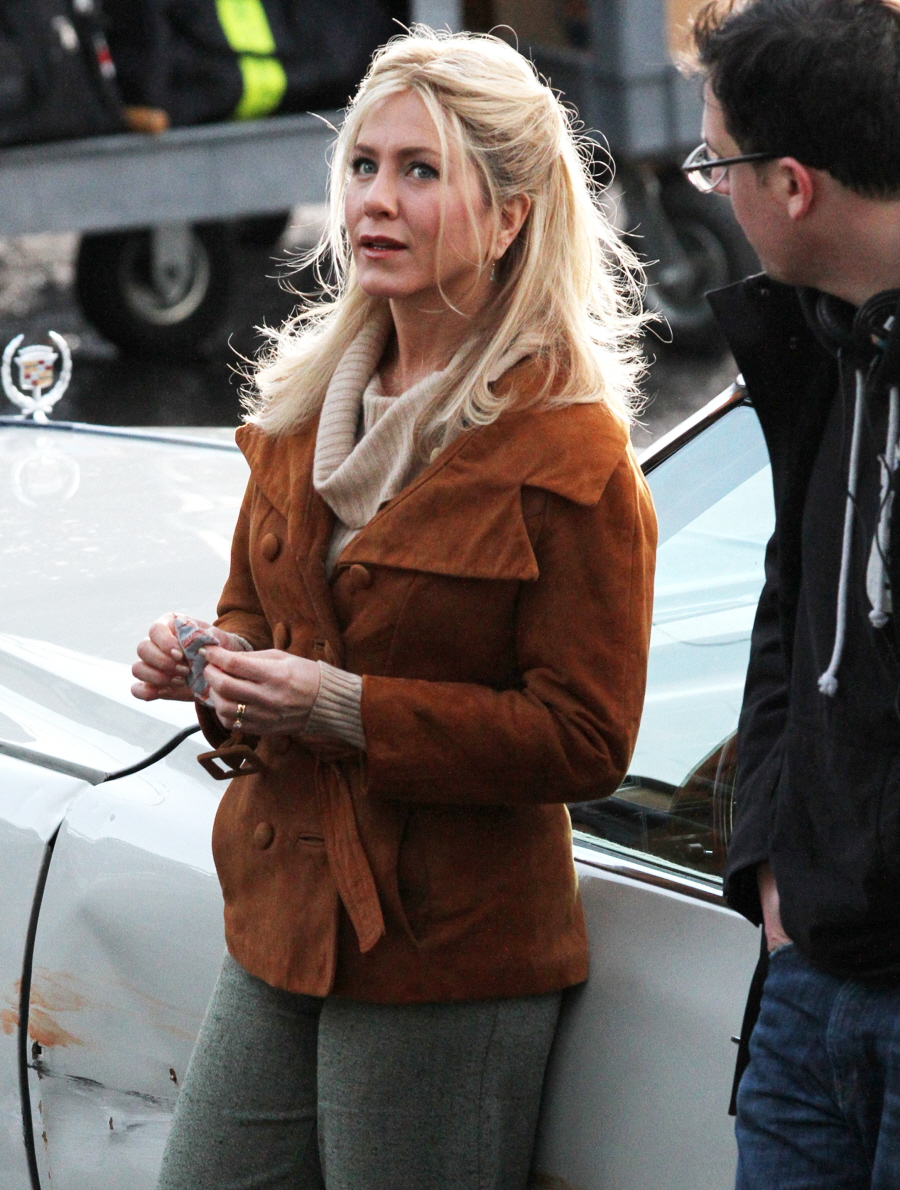 Photos courtesy of Fame/Flynet and WENN.