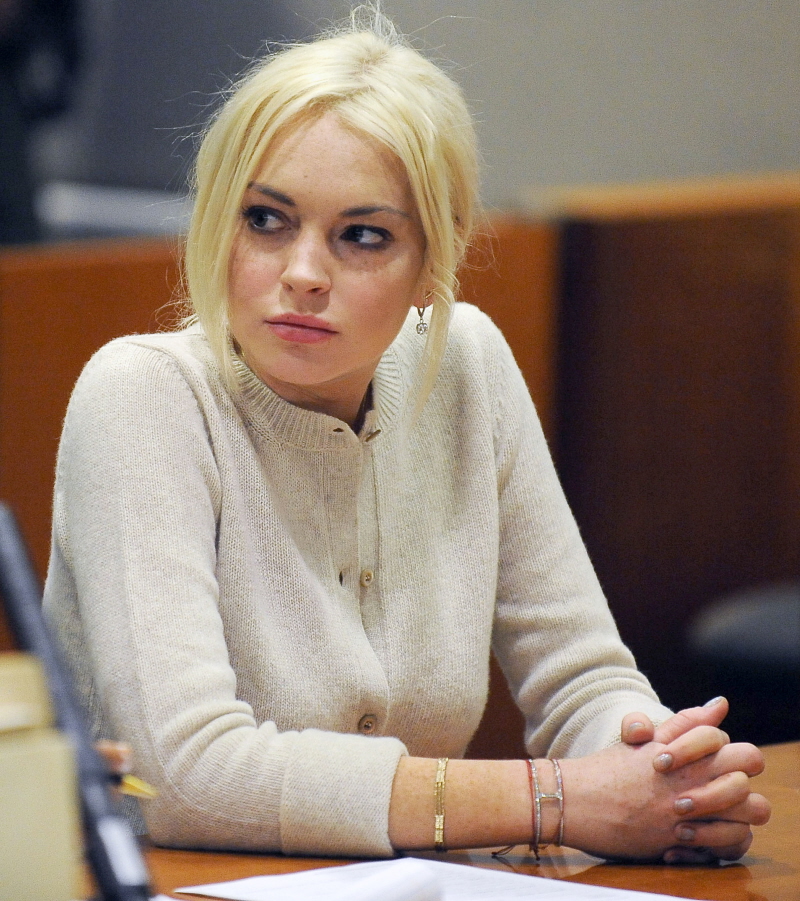 Last Friday, Lindsay Lohan skipped her latest court hearing. It was no big deal – she didn't have to be there, and the only thing that happened was that her hilariously sketchy lawyer Mark Heller got reamed by the judge. After the judge called Heller "incompetent" and refused to dismiss LL's charges, Heller gave a long-winded and especially nut-jobby press conference. Heller claimed Lindsay is completely sober AND she's complying with a voluntary drug testing program. Which makes this report interesting:
Lindsay Lohan's attorney is hashing out a possible plea deal in his client's lying to cops case — and it might not require the embattled starlet to go to rehab, which she has been adamantly opposed to, insisting she does NOT have a problem with drugs or alcohol, RadarOnline.com is exclusively reporting.

"A plea deal could be reached without Lindsay being forced to go into treatment," a source tells Radar. "Since she wasn't arrested or charged with crimes related to drugs or alcohol a plea deal requiring her to go to rehab isn't the only way a resolution can be reached. There are other possibilities including the options of Lohan undergoing extensive counseling and lengthy community service.

"Talks between Mark Heller, and the City Attorney's office are ongoing and both sides are hopeful a plea deal can be reached soon that is mutually agreeable."

As RadarOnline.com previously reported, the troubled 26-year-old has been arrested twice for DUI and cocaine possession and has already been to rehab a whopping FIVE times since 2007 — three times by court order.

Lohan's latest criminal trial is scheduled to begin on March 18 — even if acquitted she could still go to jail for up to 245 days for violating probation in her previous necklace theft case.

However, there is another pretrial hearing on Friday, "and it's possible a plea deal could be reached by then," the source says.
That Radar article also has the details of Lindsay's previous FIVE rehab stays, just in case you want to take a walk through cracked-out memory lane. I remember some of those rehab stays – like the time (I think at the Betty Ford Clinic) when Lindsay assaulted one of the rehab employees because she (LL) had come in past curfew. Because she had been drinking. So what would be the big deal if completely-sober Lindsay was forced into rehab? Eh. Even if she was ordered to go to rehab again by some kind of plea deal, it wouldn't matter. Lindsay always finds a way to party.
Meanwhile, Radar has another story about how Lindsay still owes poor Shawn Holley hundreds of thousands of dollars in back legal fees:
Despite media reports that circulated a month ago saying Lindsay Lohan was finally going to pay her $300k legal bill to her former attorney, Shawn Holley, RadarOnline.com has exclusively learned that the Mean Girls star still has not paid her!

"Lindsay hasn't paid Shawn Holley one dime of her outstanding huge legal bill. Lindsay figures since Shawn refused to take her back as a client, it just isn't a priority for the troubled starlet. Lindsay is in denial about her financial situation. She owes at least $200k in state and federal taxes and doesn't have an income coming in right now. Who knows if Lindsay will ever pay Shawn," a source told RadarOnline.com exclusively.

As we previously reported, Lohan, 26, owes her recently fired, long-standing criminal defense attorney, Shawn Holley, a whopping $300,000 plus in unpaid legal fees and hasn't made a payment to the famed lawyer in more than half a year.

"Lohan should sell her designer handbags and clothes to start paying off Shawn Holley. Lindsay has at least 10 Hermes Birkin handbags, which sell for at least $15k, and dozens of Chanel, Fendi, Gucci, and Balenciaga handbags. It would be a step in the right direction for her to take," the insider tells us.
That's a point that gets brought up again and again in these threads – while Lindsay's financial situation IS dire and completely crackie, it's not like she doesn't have stuff that she could sell or pawn or whatever. Remember, she's a crack hoarder and a crack thief. She has storage units full of designer loot, and I'm sure she has several million dollars worth of jewelry too (at least). So… why not sell it? Is that stuff her rainy-day Crack Fund?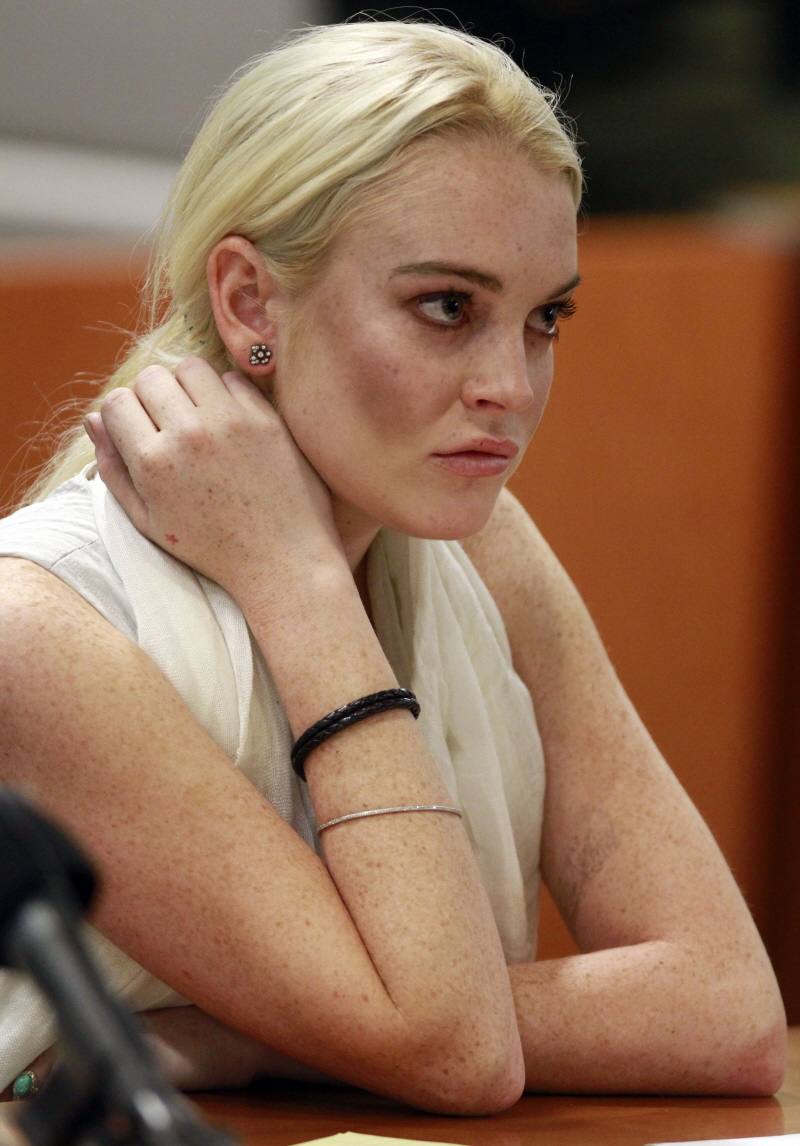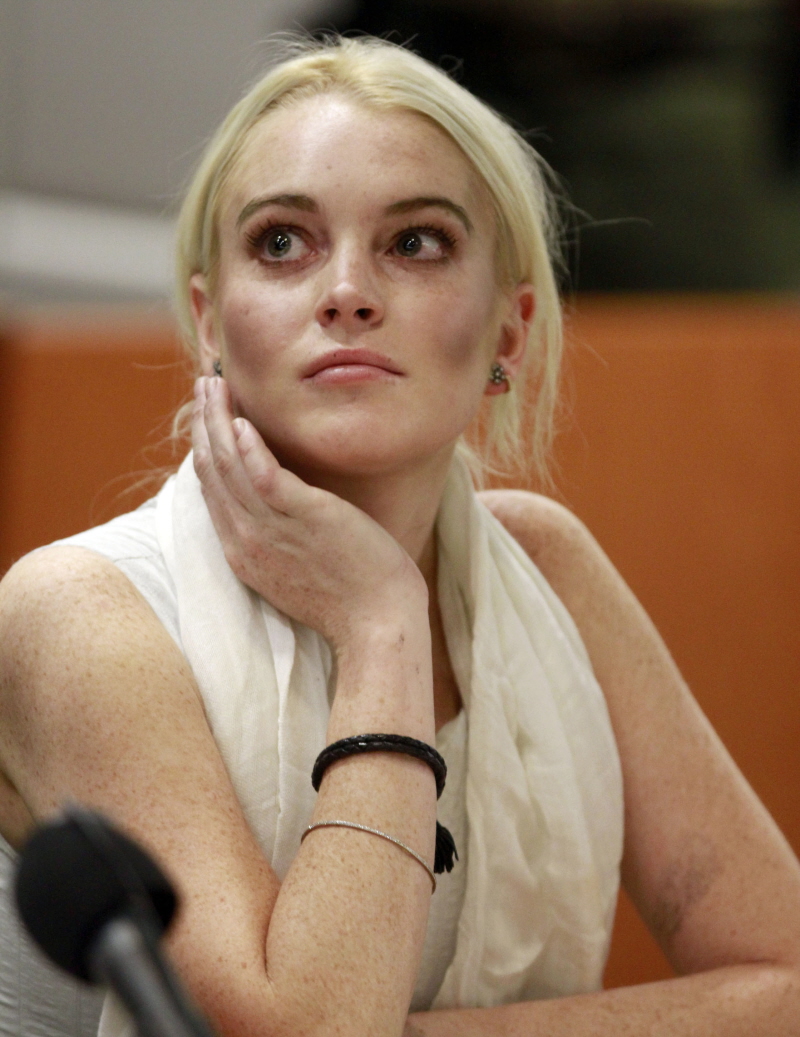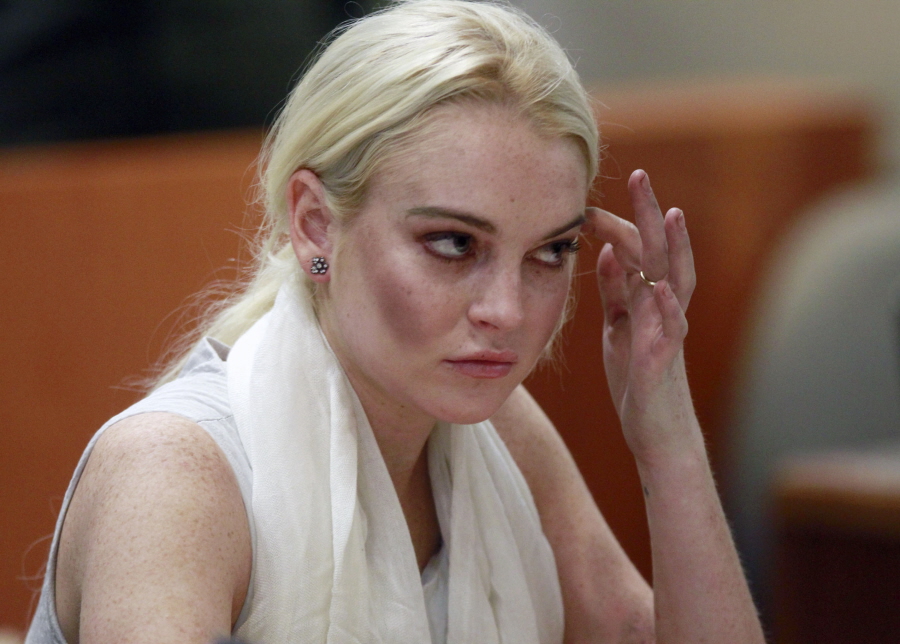 Photos courtesy of Fame/Flynet.