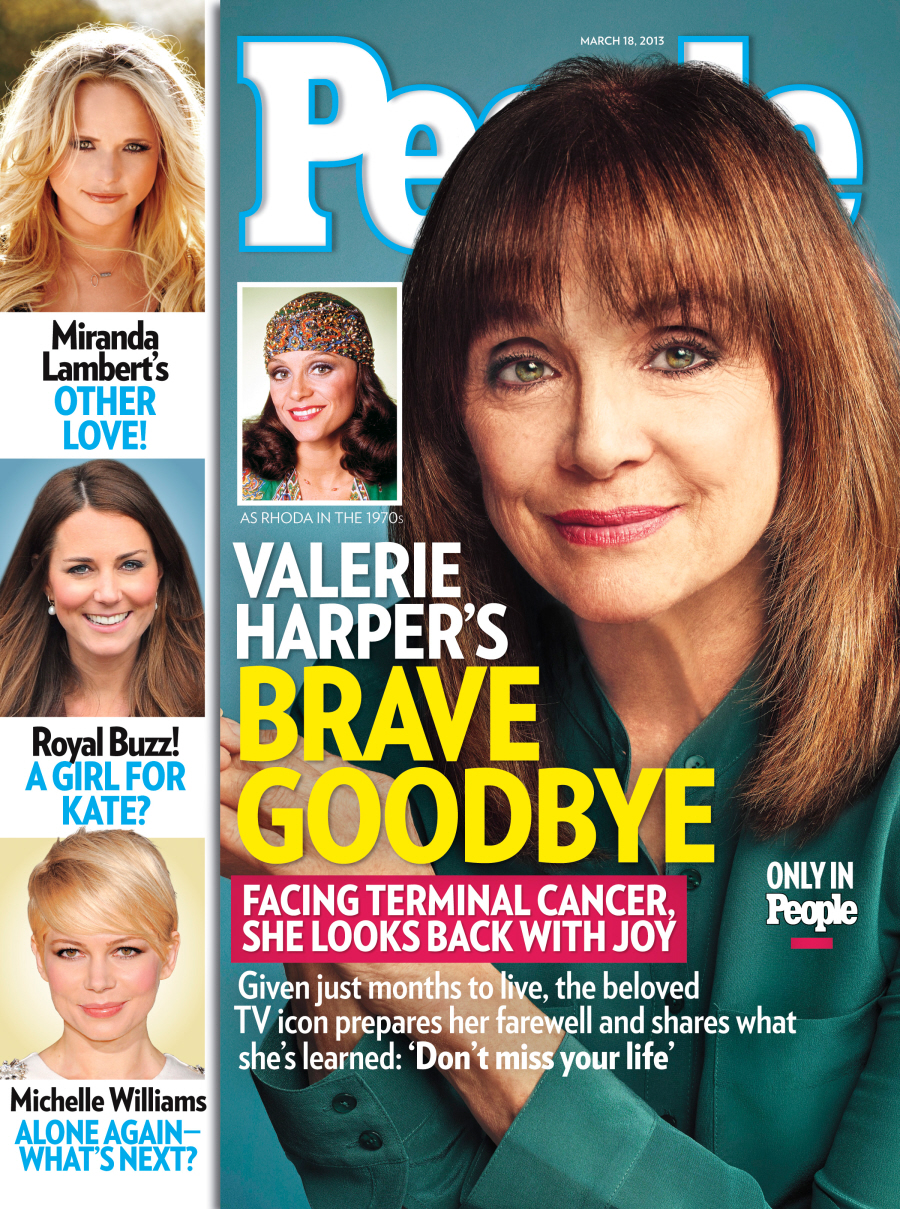 If you don't know who Valerie Harper is, please just skip over this post! Valerie Harper was and is an icon of 1970s television (go here to see Harper's IMDB), an Emmy-winning and groundbreaking television actress, beloved by so many women. Chances are, your mom loves her. I know for sure that my mother loves her, and my mom is going to be devastated with this news. People Magazine reports – in their cover story! – that Valerie is suffering from terminal brain cancer.
Valerie Harper is facing a devastating diagnosis: terminal brain cancer.

The television icon – beloved for her role as brash New Yorker Rhoda Morgenstern on The Mary Tyler Moore Show and its spin-off, Rhoda – received the news on Jan. 15, she reveals to PEOPLE in this week's exclusive cover interview.

A battery of tests revealed she has leptomeningeal carcinomatosis, a rare condition that occurs when cancer cells spread into the fluid-filled membrane surrounding the brain. Her doctors say she has as little as three months left to live.

Resolved to face her last days with courage and humor, "I don't think of dying," says the actress, 73, who previously battled in 2009. "I think of being here now."

For more from Valerie, including her thoughts upon receiving the crushing news, how she is spending her remaining time and her inspirational outlook, pick up this week's issue of PEOPLE, on newsstands Friday
That's so sad. Mary Tyler Moore is going to be devastated! They're still close, and I would imagine that there are many actors and actresses from that generation who will be paying their respects to Valerie in the coming weeks and months.
Just a "how the sausage is made" sidenote: I think it's interesting that People Magazine put this on their cover, especially following last week's eye-roll-inducing Jennifer Aniston cover. Harper must have offered them an exclusive and People – knowing that their core readership is old enough to remember and love 'Rhoda' – decided to make this the cover.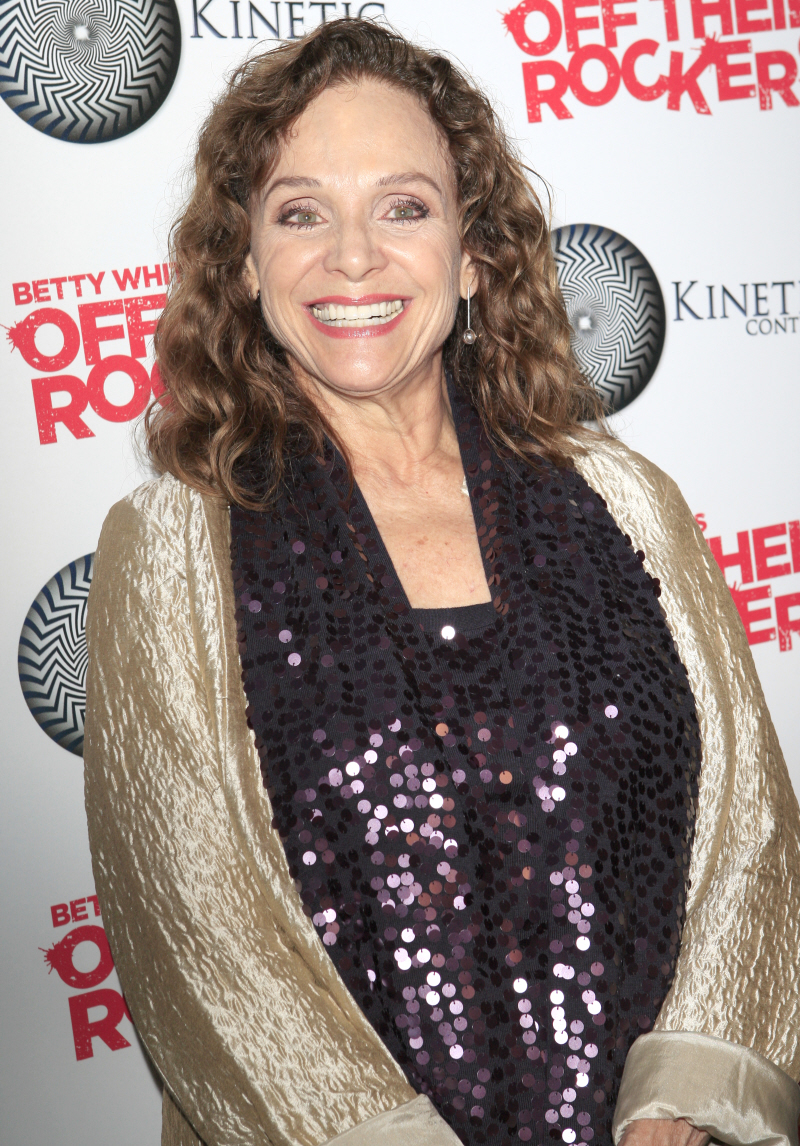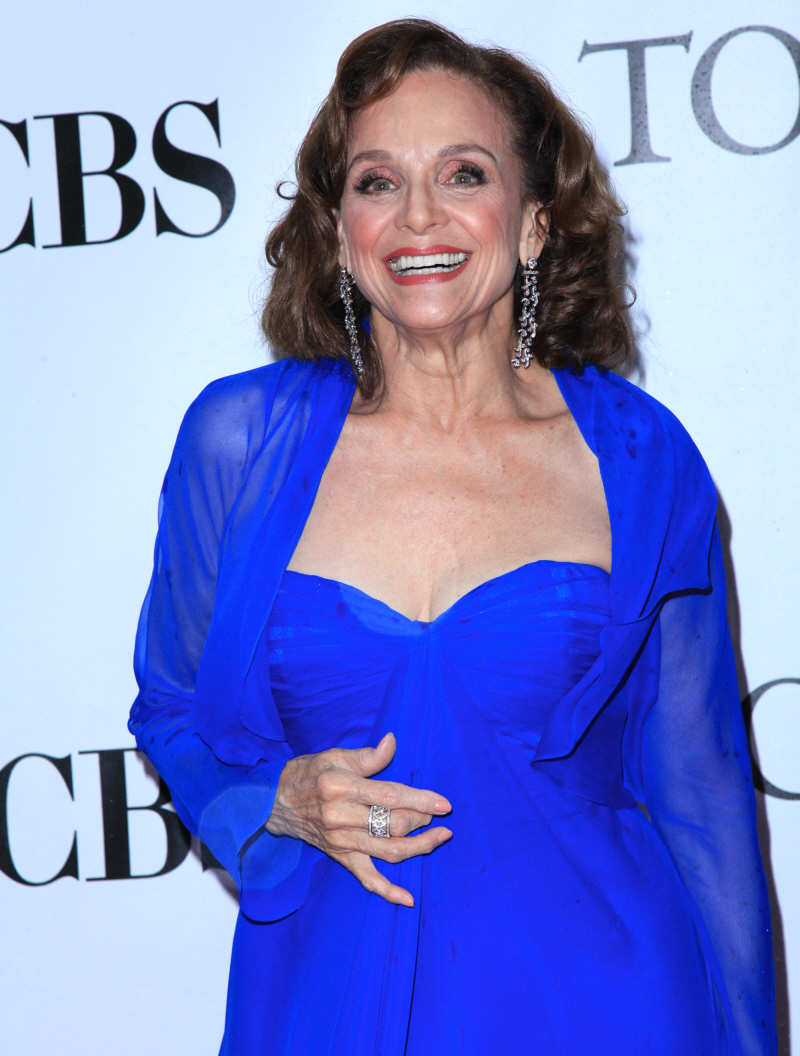 Photos courtesy of WENN.