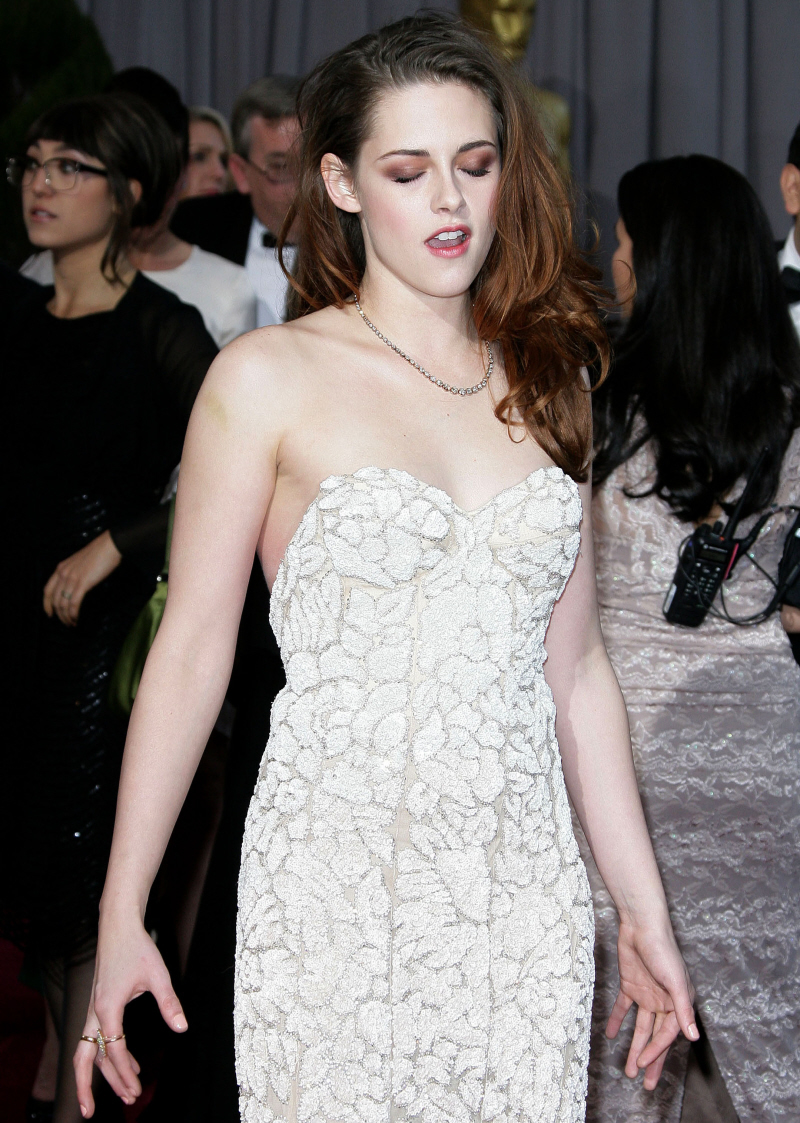 In case you care, the MTV Movie Award nominations were announced this morning. I wasn't going to devote a post to them until I actually glanced through the list. Hilariously, Kristen Stewart was SHUT OUT! Breaking Dawn Part II was shut out almost entirely – Taylor Lautner managed to score a "Best Shirtless" nomination, but other than that, no Sparkles and no K-Stew. They didn't even get nominated for "Best Kiss" which they've won a bunch of times. You can see the nominations list here – it's heavy on Ted, Django Unchained, Silver Linings Playbook, etc.
So what does it mean if the core group of Twihards at MTV no longer gives a crap about their golden couple? Well, I think it means that many Twihards have finally (and at long last) outgrown the stupid franchise. I also think it means that MTV was wary of nominating Rob and Kristen after everything that went down last year, and how it's looking more and more like Rob and Kristen are either completely done or "on a break" while Rob works in Australia.
Kristen still hasn't gone to visit Rob as far as I know. Kristen has been camped out in LA, occasionally being seen (but only by exclusive photo agencies). Several days ago, Kristen was spotted out with Katy Perry's assistant Tamra Natisin – go here to see the photos. Then last night Kristen was out with some friends (including Taylor Lautner) in LA too – go here to see those photos. And today Radar reports that Kristen is trying to get a ride on the Schwarzenegger Train – Patrick Schwarzenegger! According to Radar/Star's sources, Kristen was "making her moves" on 19-year-old Patrick in February and a source says: "She was creeping on Patrick big time… People were saying they should get a room because the energy between them was so hot." Won't anyone think of the poor Twihards?!!?
Here are some photos of Kristen last night: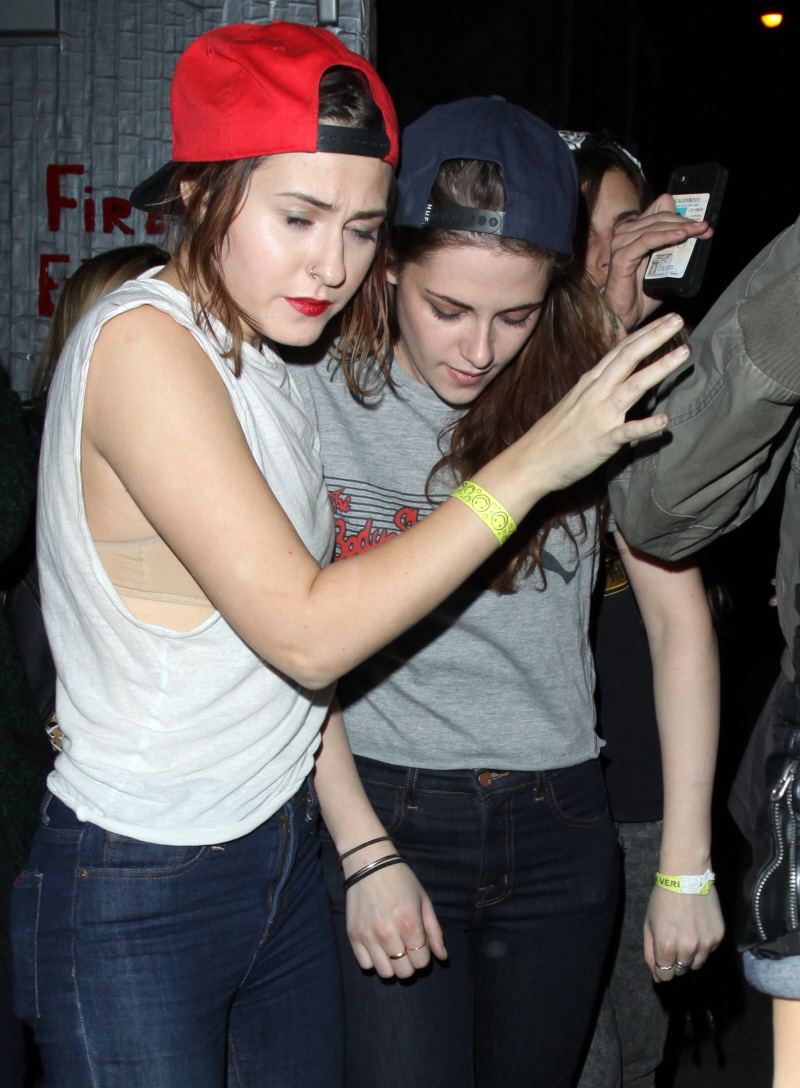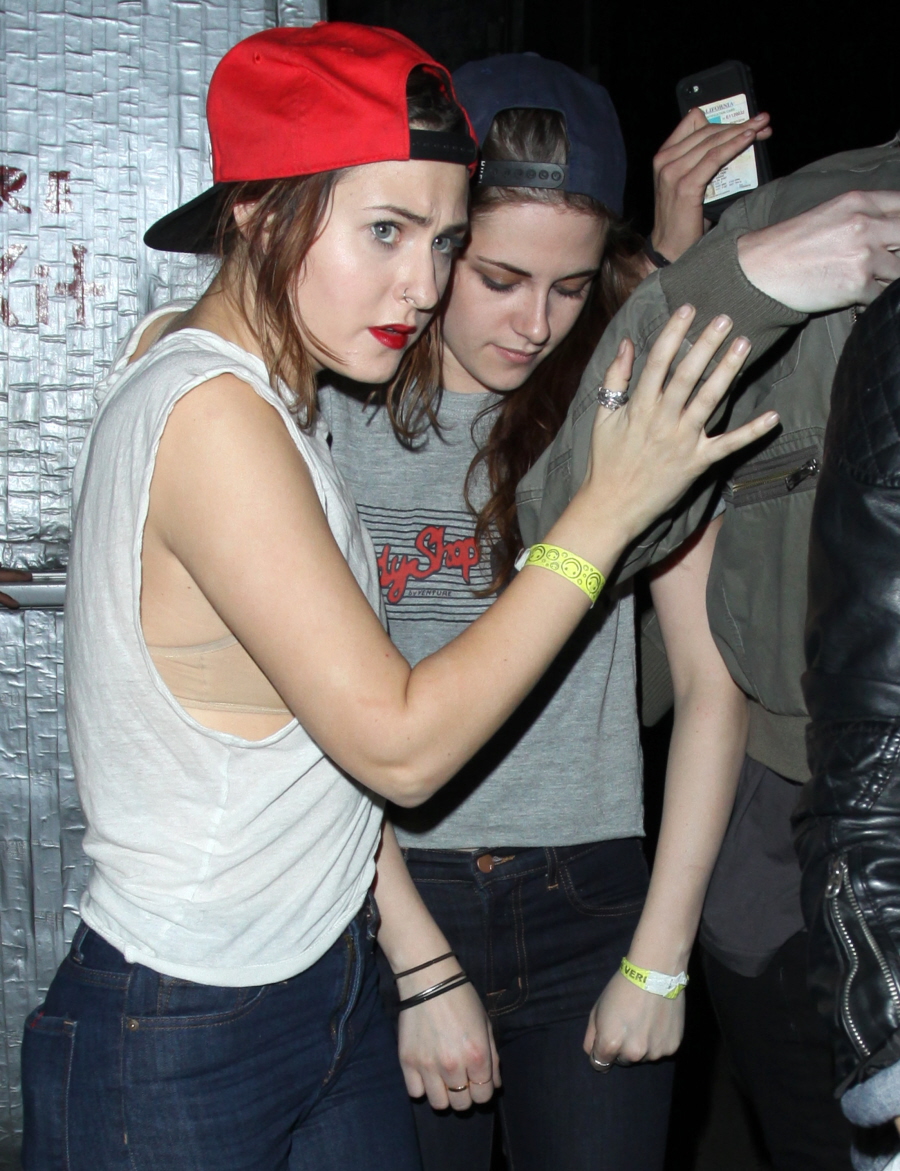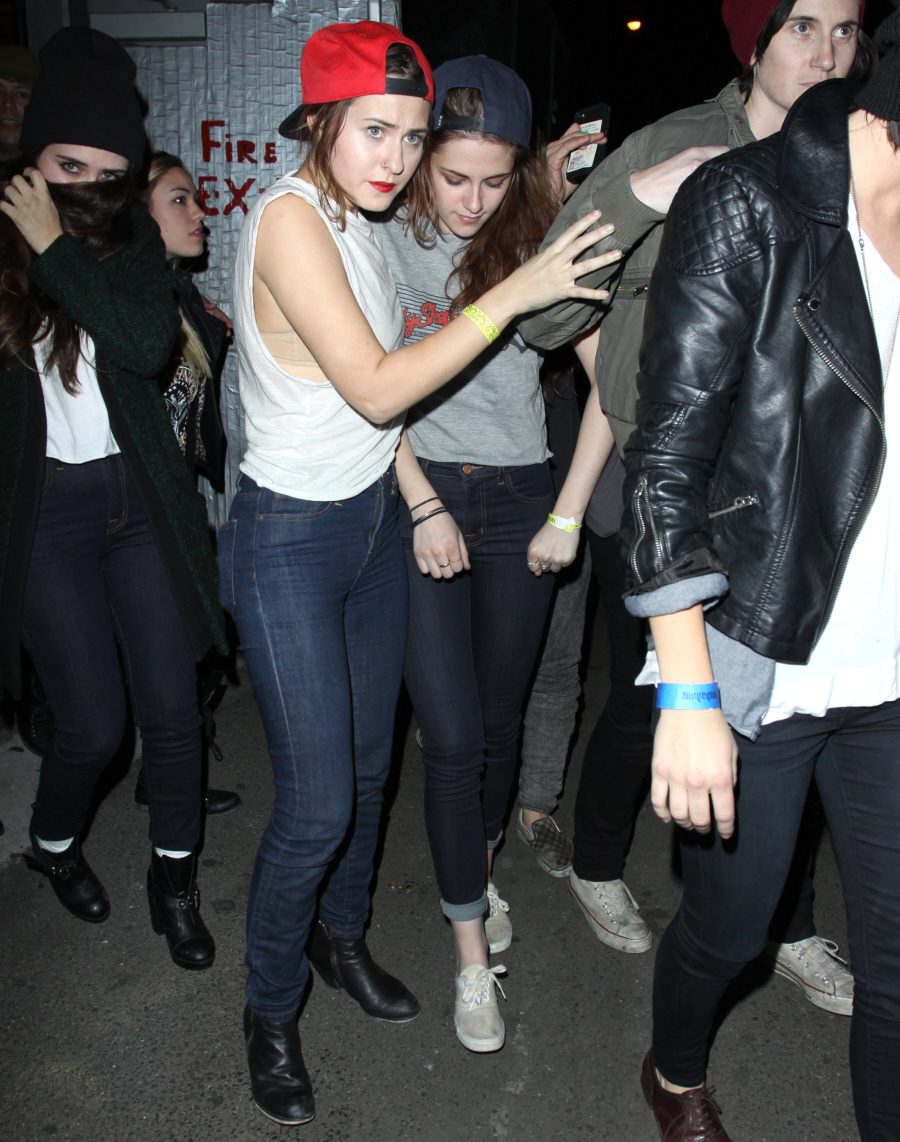 Photos courtesy of Fame/Flynet and WENN.