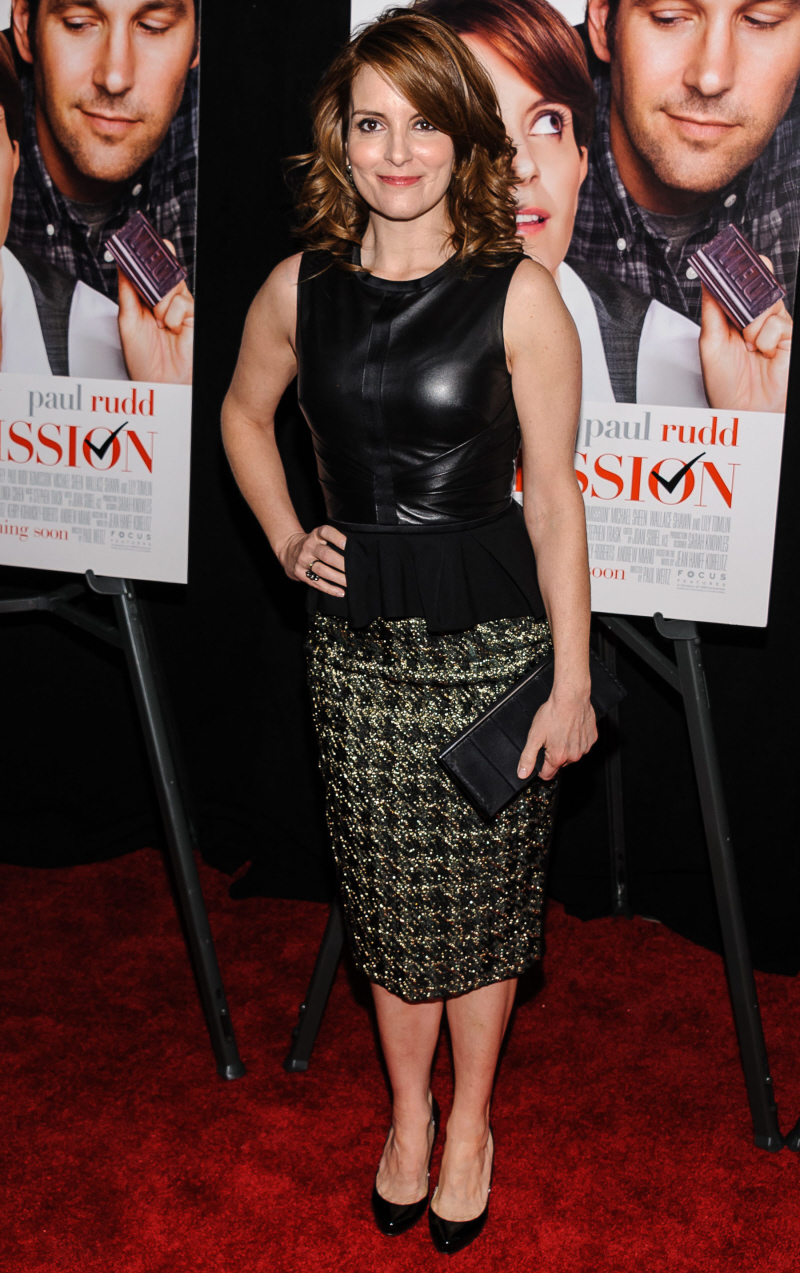 Here are some photos of Tina Fey, her husband Jeff and Paul Rudd at the premiere of Tina and Paul's new movie, Admission, a few nights ago. The story is about Tina's character, an admissions official at Princeton, who meets an interesting guy (Rudd). It's a rom-com, but it seems like it subverts some of the more annoying rom-com tropes. It's also Tina's first post-30 Rock project, and I hope it's a good sign of things to come. My mom – who knows how much I love Tina – asked me what Tina was going to do now that 30 Rock was over, and it struck me how un-concerned I was that Tina's awesomeness would find a way to break out no matter what happened. Maybe she'll just do movies now. Maybe she'll write another book. Maybe she'll create another awesome TV show. She'll figure it out! I have faith in Tina Fey.
If you're a 30 Rock addict like me, one of the funniest parts of the finale was Liz Lemon's attempt to participate in the mommy-blogging chat rooms and long story short, Liz Lemon was declared "Double Hitler". To promote Admission, Tina did this hilarious interview with Us Weekly about mommy chat rooms, parenting and education:
There was a spot-on scene in the last 30 Rock where — as a new mom — you join an online chat group for moms and get into a catfight. Do you go to mommy blogs in real life?
That was definitely built on experience with things I have seen. I have never . . . I don't know how to post on any of those. So I promise you I have never posted. I have seen people pretending to be me post on Urban Baby. I had a friend call me and say, "Are you on Urban Baby?" I said no. I didn't know what that was. I do think some of them – Urban Baby specifically – have some of the worst human behavior I've ever seen in my life. Terrible. There is no one running [those sites] or they would fix it.

At one point in the film, Portia says where your kid gets into college is a reflection of your parenting. Do you think that's true?
I do think the line is very true. People think it is a referendum on their parenting, it's about how well they did. It's a dangerous trap that we all fall into. Like, I will go too far, like, "we're going to make the nicest cookies for the cookie thing." And then later they are on the ground and it doesn't matter. I think avoiding those kind of traps and just trying to be present for your children is best. It's a lifelong lesson that I keep trying to learn.

What do you know now that you didn't before you had kids?
I think when your kids are really little, you just think, OK, I am going to look at What to Expect the First Year. But I got into a rut. I would still be treating the 11-month-old with the routine I had set up at 6 months. You kinda learn the longer you do it that their needs keep changing what they need and what they're capable of.

Your daughter Alice is in grade school. Do you think it's harder to get into Princeton or an NYC kindergarten?
A New York City kindergarten, for sure! There's so many kids on this little island. Plus, how can you possibly evaluate a 5-year-old? What if you take them that day and have to poop? If they have to poop, it's over.

What about this "mommy role" in Admission interested you? There are so many roles where women are chasing motherhood and desperate to be mothers.
I thought it was very interesting that this character was very clear that she did not want to be a mother and she did not want to be married or experience any of that, and she has to face the reality of this person does exist. So how is that going to work within your life? It was a nice thing I hadn't seen before.

What did you learn about getting your kid into Princeton when they come of age?
Hopefully what we've learned is that it doesn't matter if they don't get into Princeton. They will learn a lot in the Army.
I never go on the mom sites (I'm not a mother, so I think it would be pointless for me), but I sometimes feel like I get a taste of the wrath of mom-judgment here on some of the threads about a celebrity's pregnancy weight gain, breastfeeding, natural childbirth or even how a child's hair looks. I'm not saying you ladies are wrong or anything – I judge the hell out of everyone, so obviously I am around likeminded people – but maybe sometimes we all need to take a breath. Lest we all become Double Hitlers.
PS… I hate that Tina is wearing a peplum, but she comes close to pulling it off, right?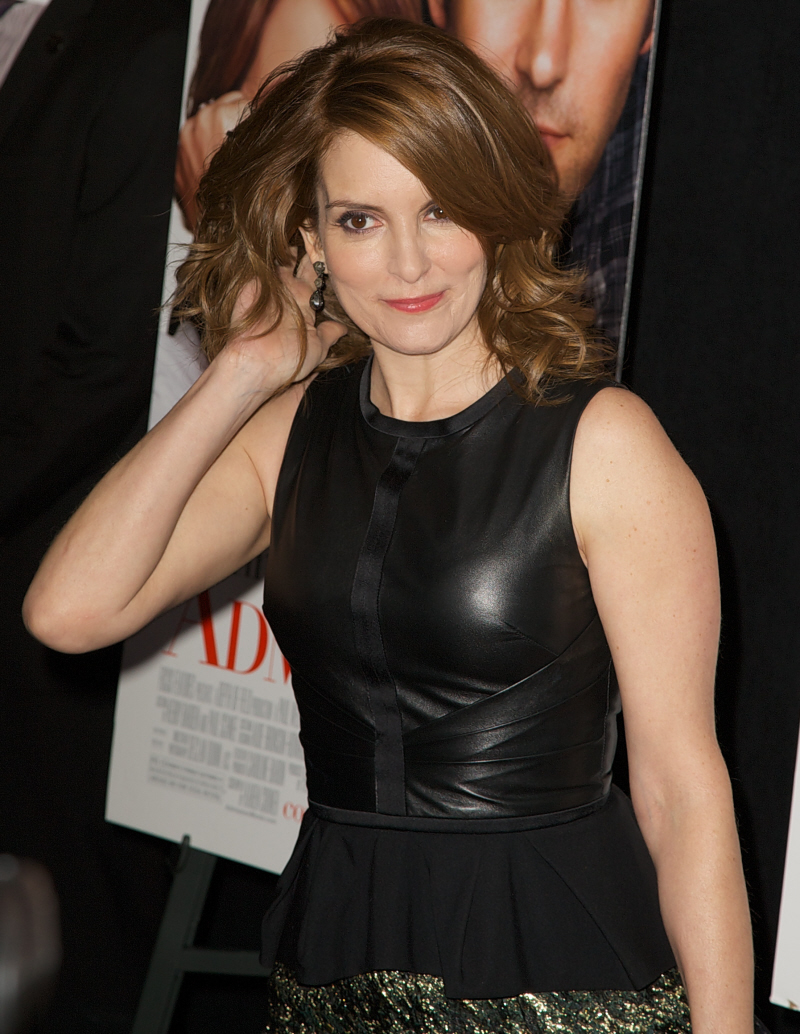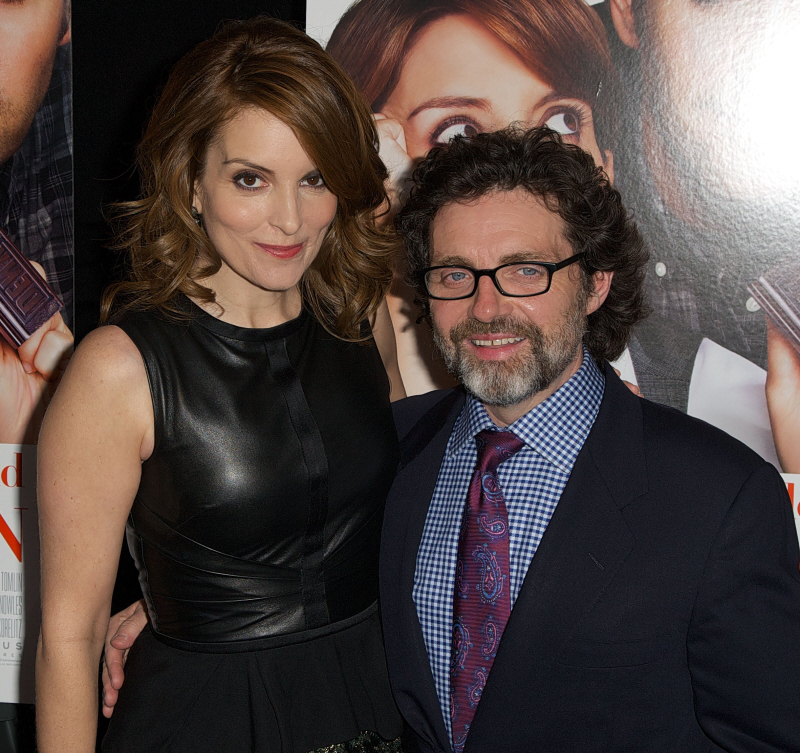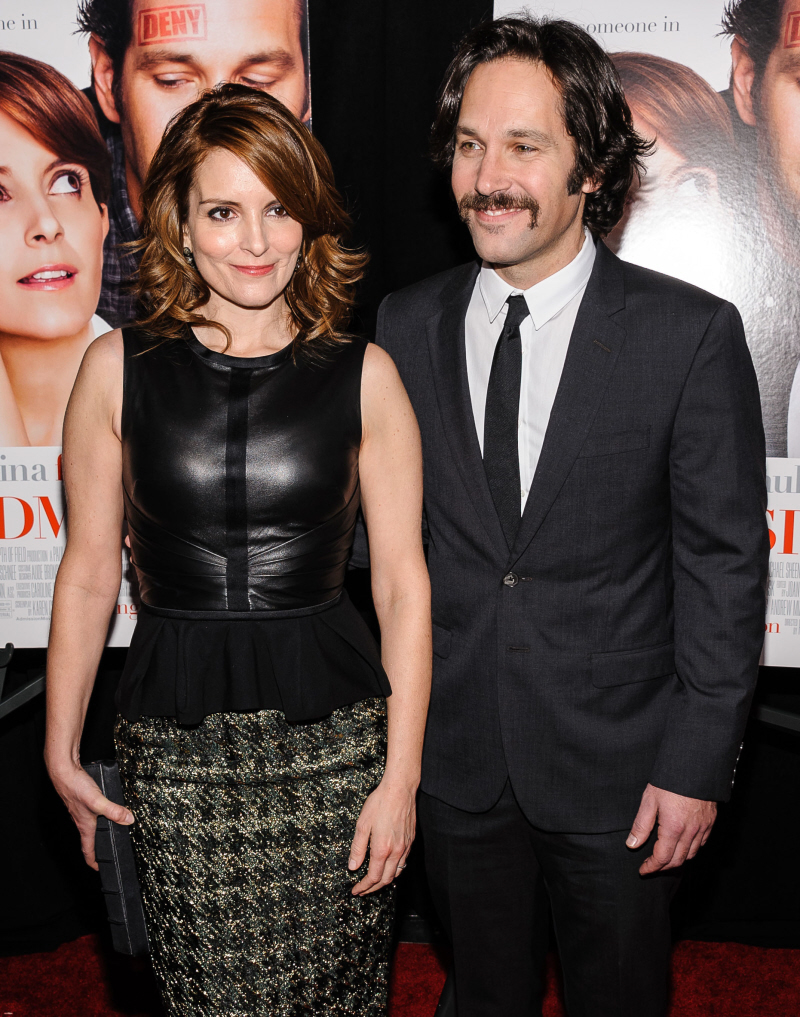 Photos courtesy of WENN.