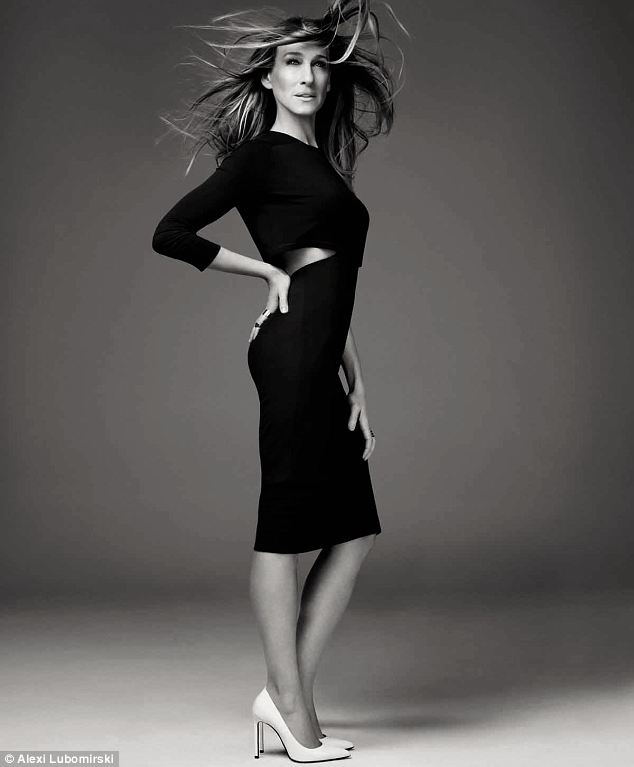 First of all, this is one of the best Sarah Jessica Parker pictorials I've seen in a while. I think SJP must be a difficult subject to style and photograph these days – judging from so many of her red carpet appearances, it seems like she's having problems styling herself too. But this shoot for Net-a-Porter's digital fashion magazine is pretty good! The interview is pretty interesting too – SJP talks about her foot issues, Hillary Clinton and a lot more – go here to read the full piece, and here are some highlights:
Her history with heels: "For ten or so years, I literally ran in heels. I worked 18-hour days and never took them off. I wore beautiful shoes, some better made than others, and never complained. But then I did I Don't Know How She Does It, and I was very thoughtful about my whole wardrobe and said you know, [Kate Reddy] could not afford really good shoes, she would go to Nine West or Aldo. So I got shoes from there and the bottom of the shoes aren't leather, they are plastic, so I slipped a couple times, twisted my ankle. I went to a foot doctor and he said, 'Your foot does things it shouldn't be able to do. That bone there… You've created that bone. It doesn't belong there.' The moral of the story is, the chickens are coming home to roost. It's sad, because my feet took me all over the world, but eventually they were like, 'You know what, we are really tired, can you just stop – and don't put cheap shoes on us?'"

Tabitha and Marion (3 years old) fight over clothes: "Oh my God… I don't know what happens in other homes, but in mine, it's very, very different and much harder. I probably deserve it – I should have to deal with girls. The emotions run so much higher. The arguing about clothes? I am stunned. We have a whole fashion system to try and override the fighting."

SJP's closet: "I wear seven percent of what's in my closet. I have more pants, more jeans and more corduroys than I ever imagined I'd own in my life. I have dresses I keep, and I go, 'Better not throw that out because I'm gonna have an occasion'. But the occasion never presents itself and this weekend I am cleaning it all out. I said to my husband, 'It's going to be an echo chamber in there.'"

She has manners: "Even if there's someone I don't like, I can't bear to bitch about them. And I can't stand the proliferation of reality shows where women are mean to each other. I can't believe the way they talk to each other, the names they call each other."

She hopes Hillary Clinton will run for president again: The women she looks up to are "cultured, very curious. They see everything, they read everything, they're very interested in the world." Right now, she has high hopes of seeing America's first female President. "I'm a huge fan of Hillary Clinton. Her curiosity is so compelling to me, her desire to listen and learn and travel. Personally, and I mean this with all sincerity, I will be very, very sad if she doesn't choose to run. I think she has so much to offer and is equipped to do it well, to be thoughtful, reasonable, strong, authoritative, empathetic. The conventionally female parts of her can partner well with the parts of her that are considered not as female to make a great leader."
I've known women who have such horrible foot problems because they practically lived in heels for decades. I never understood that – but maybe I just wasn't made that way. I hate walking in heels (3 inches or higher) and I rarely do. I've always had a strange admiration for women who are like, "Oh, these 4-inch heels are so comfortable!" HOW? As for SJP's comments about Hillary Clinton… well, it will certainly be interesting if Hillary runs. At this moment, I'm not sure she even knows if she'll run.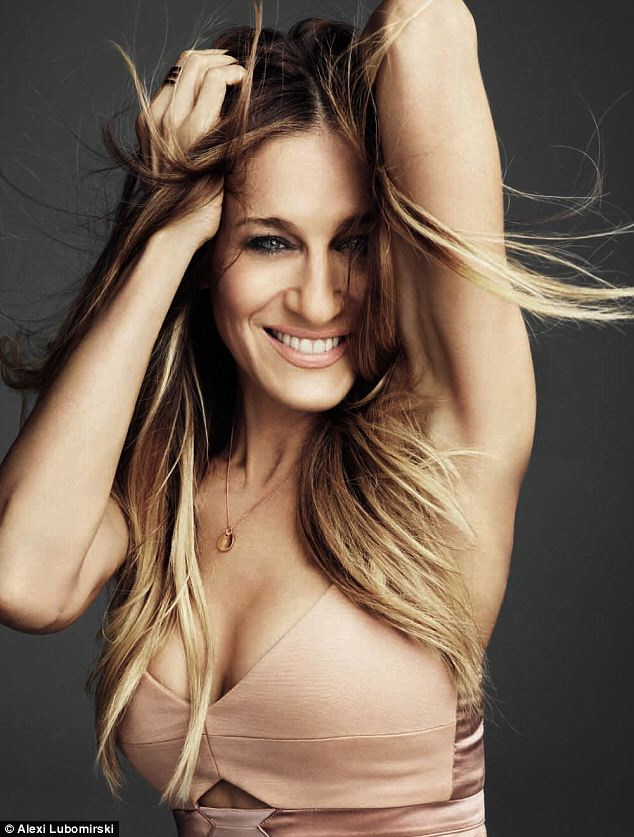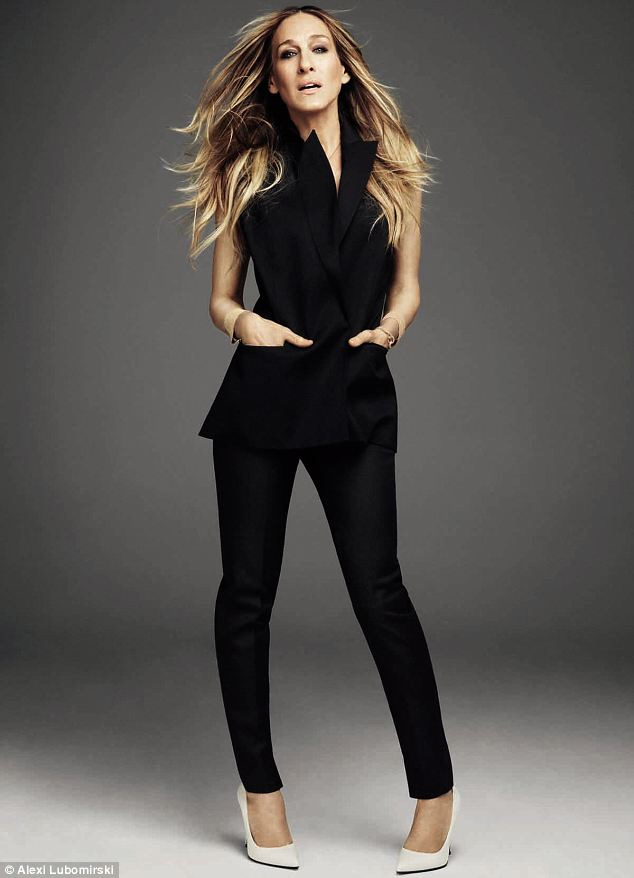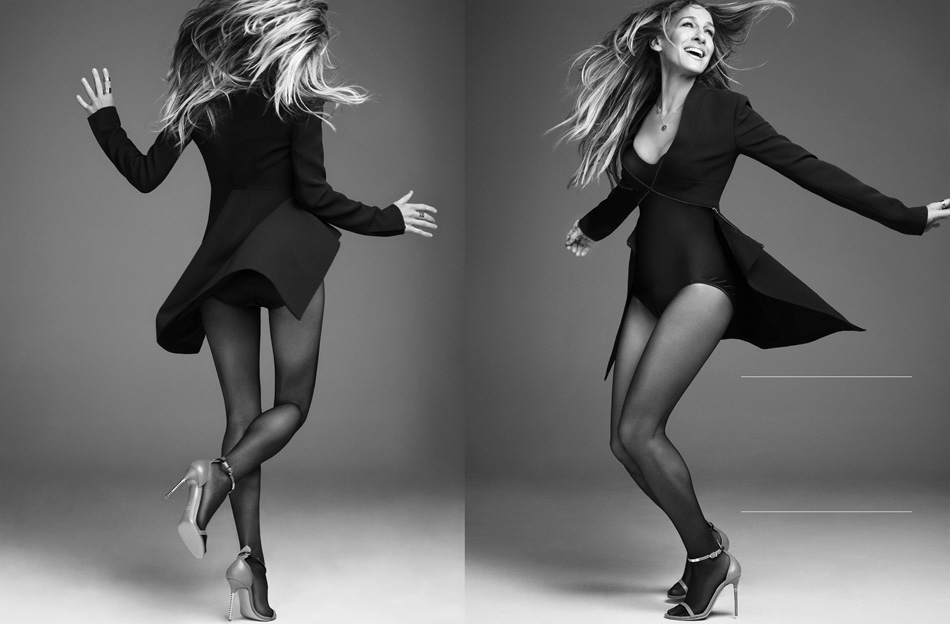 Photos courtesy of Net-a-Porter.